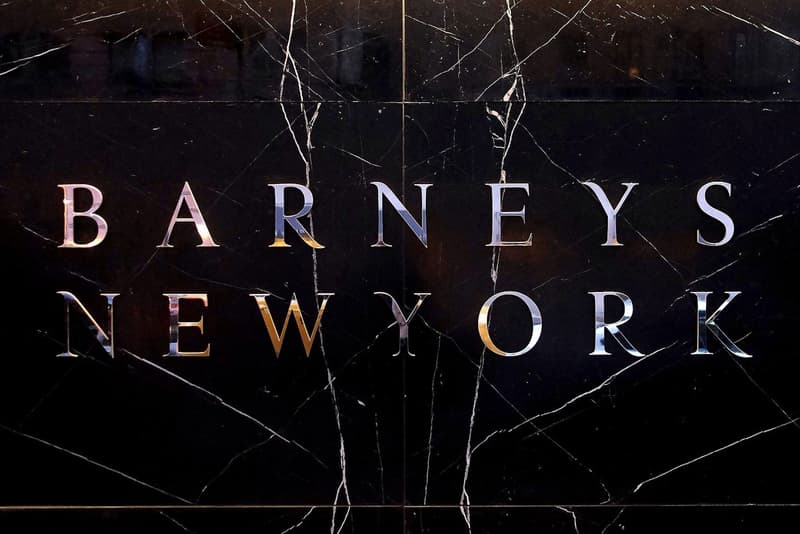 Fashion
Barneys Is Sold to Authentic Brands For $271 Million USD, Finalizing the Store's Fate
Stores will begin closing as soon as today.
Barneys Is Sold to Authentic Brands For $271 Million USD, Finalizing the Store's Fate
Stores will begin closing as soon as today.
The bid for Barneys New York closed this morning, finalizing its fate after the company's insistence that it will not shutter stores. A bankruptcy judge has approved the sale to Authentic Brands Group LLC, owner and manager of brands including Juicy Couture, Hervé Leger and Vision Street Wear.
Barneys' fight to remain open began in August of 2019, after the company voluntary filed for Chapter 11 bankruptcy. The chain of luxury department stores had closed fifteen of its stores due to the rising cost of its Madison Avenue flagship and consumers' shift to online shopping.
Authentic Brands partnered with B. Riley Financial to secure the purchase for $271 million USD. The group plans to begin closing stores immediately. "While there's a possibility that some of the stores may stay open, it's likely that five locations and its distribution center will close and thousands of jobs will be lost," the Wall Street Journal quoted Barneys' lawyer Joshua Sussberg as stating. It also reported that Authentic Brands plans to license the Barneys name to Saks Fifth Avenue.
Stay tuned for more details around the imminent closure of Barneys' New York City flagship.
Share this article