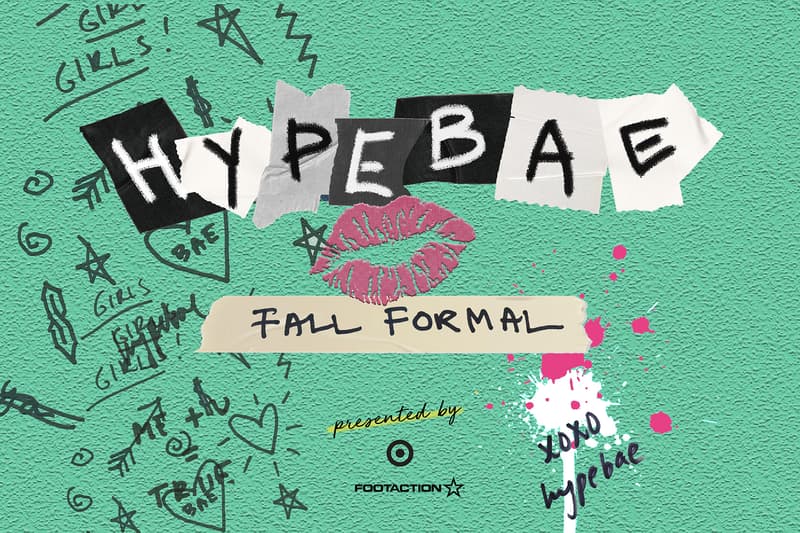 You're Invited to the Hypebae Fall Formal
In celebration of our 3 Year Anniversary.
Over the last three years, Hypebae has built a community based on a bold and unconventional approach to fashion and streetwear. For our 3 Year Anniversary party presented by Footaction and Target, we want to host an event where we can bring this collective together and thank our readers for their continued support. We strive to create boundary-pushing content that empowers young creatives, and we wouldn't be able to do that without the inspiring work of the incredible community that we're surrounded by everyday.
As the name of the event suggests, the Hypebae Fall Formal will be a celebration of all things nostalgic. From a changing room-themed installation where we will be showcasing some of our favorite sneakers, to a Spirit Store where branded merch and "P.E. uniforms" will be given out to attendees (in limited quantities), Fall Formal is our way of bringing Hypebae from URL to IRL.
For our Fall Formal, we'll be partnering with some of our favorite brands for on-site giveaways: Footaction, Colourpop, Agent Provocateur, Polaroid, Gelareh Mizhari, Wolf Circus, Casetify, The M Jewelers and more. Exploring the realms of fashion, streetwear, beauty and beyond, each of our partners embodies what it means to showcase those at the very forefronts of their crafts.
The Hypebae Fall Formal will be hosted in New York City on September 5 from 6:30 p.m. to 9:30 p.m. EST. If you are in town, please feel free to RSVP to the event here. Spots are limited – only those who RSVP will be admitted and the first 10 guests will be invited to attend a customization workshop with Sue Tsai, reworking the PUMA Cali Bold.
We hope to see you there.
---
Share this article