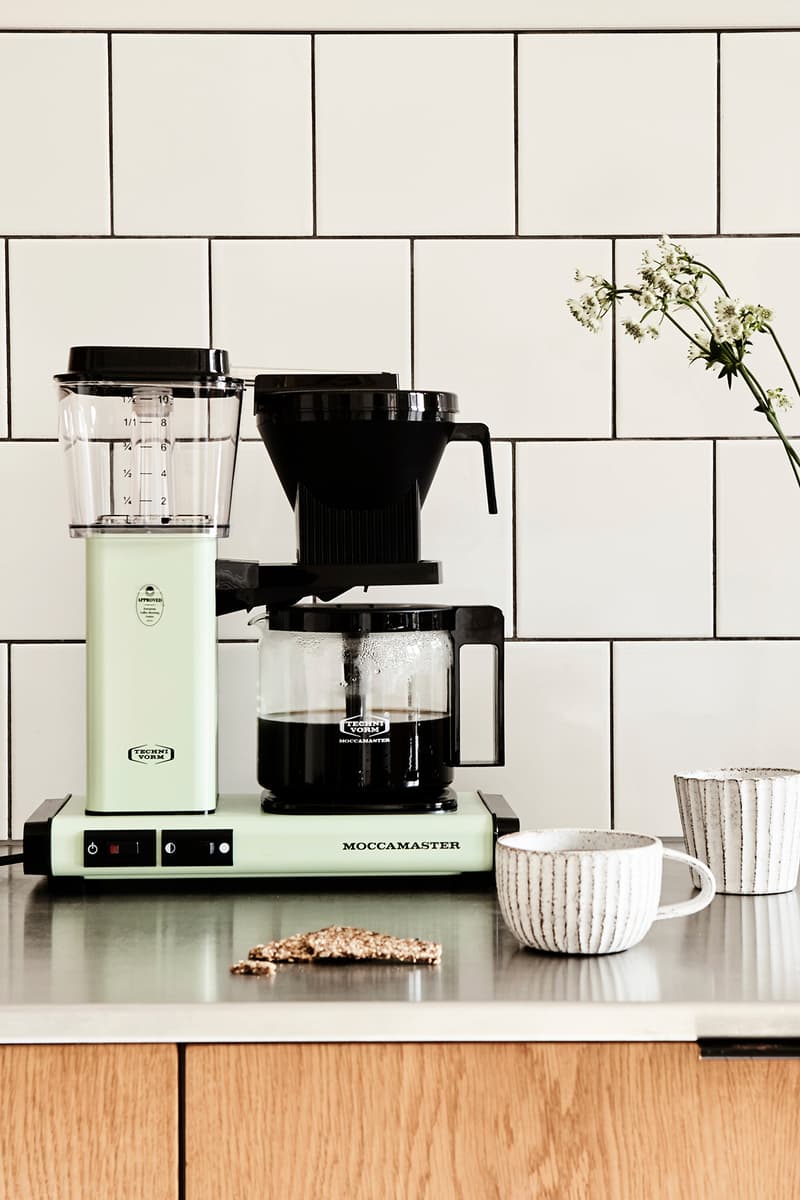 5 Stylish Coffee Makers to Upgrade Your Kitchen Setup
Bring out your inner barista.
For those who almost can't function without a morning cup, a coffee maker is an absolute kitchen essential. That is especially true these days as many continue to work from home. With a vast selection of coffee machines on the market, you can easily make yourself lattes and cappuccinos like a pro.
From drip coffee makers to an espresso machine, read on for some of the best (and most stylish) options that will help you achieve café-quality beverages.
While you are here, learn how to make cold brew coffee and autumn's most popular drink, pumpkin spice latte, at home.
An iconic design, the Moccamaster KBG coffee brewer features an automatic drip-stop brew-basket and comes with a branded glass carafe. A specially engineered hot-plate helps maintain the temperature and quality of the coffee, keeping it warm for 100 minutes without burning it. The coffee maker is available in a variety of colorations — ranging from pistachio and butter yellow, to copper and matte silver — to suit the mood of different pantry spaces.
Appealing to those who gravitate towards retro design aesthetics, Smeg's drip coffee maker features a '50s-inspired, curved and glossy appearance that's simply delightful to look at. The machine offers two levels of coffee intensities and is able to brew up to 10 cups. In addition to this pastel blue hue, the product comes in cream, pastel green and red among other colors.
To create barista-level coffee with ease, consider picking up this KitchenAid model. The brewer mimics the manual pour over process to deliver consistent infused flavor, and comes with convenient features like a one-touch medium and dark roast selector.
Braun's sleek and compact drip coffee machine is perfect for any small kitchen. Designed with a stainless steel and piano black exterior, the machine can make up to 12 cups of fresh-brewed coffee at a time. Even better, a 24-hour timer can be programmed to make your daily coffee-making routine automatic.
Found on the pricier end of the spectrum, this Breville espresso machine will bring out your inner barista. A user-friendly interface featuring intuitive animations makes it easy for beginners to create quality coffee at home. Additionally, the machine is designed with a built-in grinder that delivers the appropriate amount of ground coffee on demand.