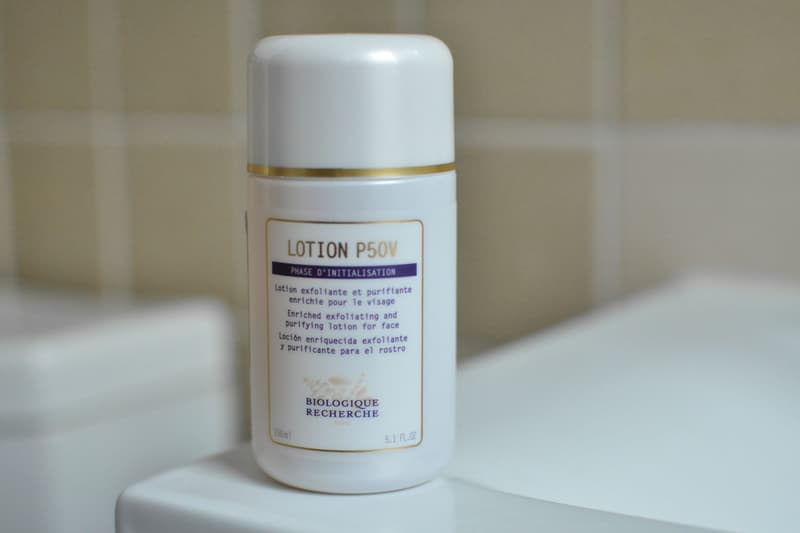 Beauty
Biologique Recherche P50 Is, Indeed, Jesus in a Bottle
An editor's review of the skincare grail.
Biologique Recherche P50 Is, Indeed, Jesus in a Bottle
An editor's review of the skincare grail.
A self-professed skincare junkie, I'm certainly familiar with the lore of Biologique Recherche, widely considered the holy grail of all things dermatological. Despite a near obsessive commitment to my skincare routine and the (probably misplaced) joy I take in purchasing new additions to my medicine cabinet, I'd actually never tried a Biologique Recherche product until two weeks ago. Upon reflection, the amount of time it took me to take the plunge is absolutely outrageous.
I decided to add Biologique Recherche (or, per skincare heads, BR) to my routine after a visit to Skinney Medspa in New York City for BR's signature remodeling facial. Without getting too off-topic, the facial is truly one-of-a-kind — the esthetician submits your face to BR's electrotherapy machine, essentially a giant version of Melanie Simon's ZIIP, which lifts and tightens muscles for more clearly defined cheekbones and facial contours, no makeup required. After my skin was properly zapped and plumped, I was greeted by a wall of BR products, which are sold at only a handful of spas in the city. My face was snatched and I was feeling confident — there was no way I was leaving without a bottle of BR's signature offering, P50 Lotion.
The subject of some seriously high praise (it's been called "Jesus in a bottle"), P50 is not so much a lotion as it is a toner. The coveted liquid — which has about the same consistency as an essence — cleanses, exfoliates and moisturizes using a cocktail of skin-friendly acids. There are several versions of the famed product, too. There's plain old P50 and then there's P50 1970, featuring the product's original formula with phenol, an ingredient banned in the European Union and Canada. P50V is enriched with extra vitamins while P50W is for sensitive skin. Lastly, P50 PIGM 400 is for those with discoloration and pigmentation.
A Skinney Medspa esthetician recommended P50V for my particular skin type. I have combination skin but suffer from dryness, particularly in the winter — thanks to the addition of yeast and plankton, P50V is slightly more conditioning than the product's other incarnations. I've been using P50V twice a day for about two weeks now, and my skin is noticeably softer and smoother. Smoother as in, I wake up and can't help but run my fingers down my cheek. I've observed the most dramatic difference on my forehead — typically prone to small bumps and oiliness, the area now stays matte throughout the day.
Keep reading for why this week's Editor's Pick is a skincare game changer.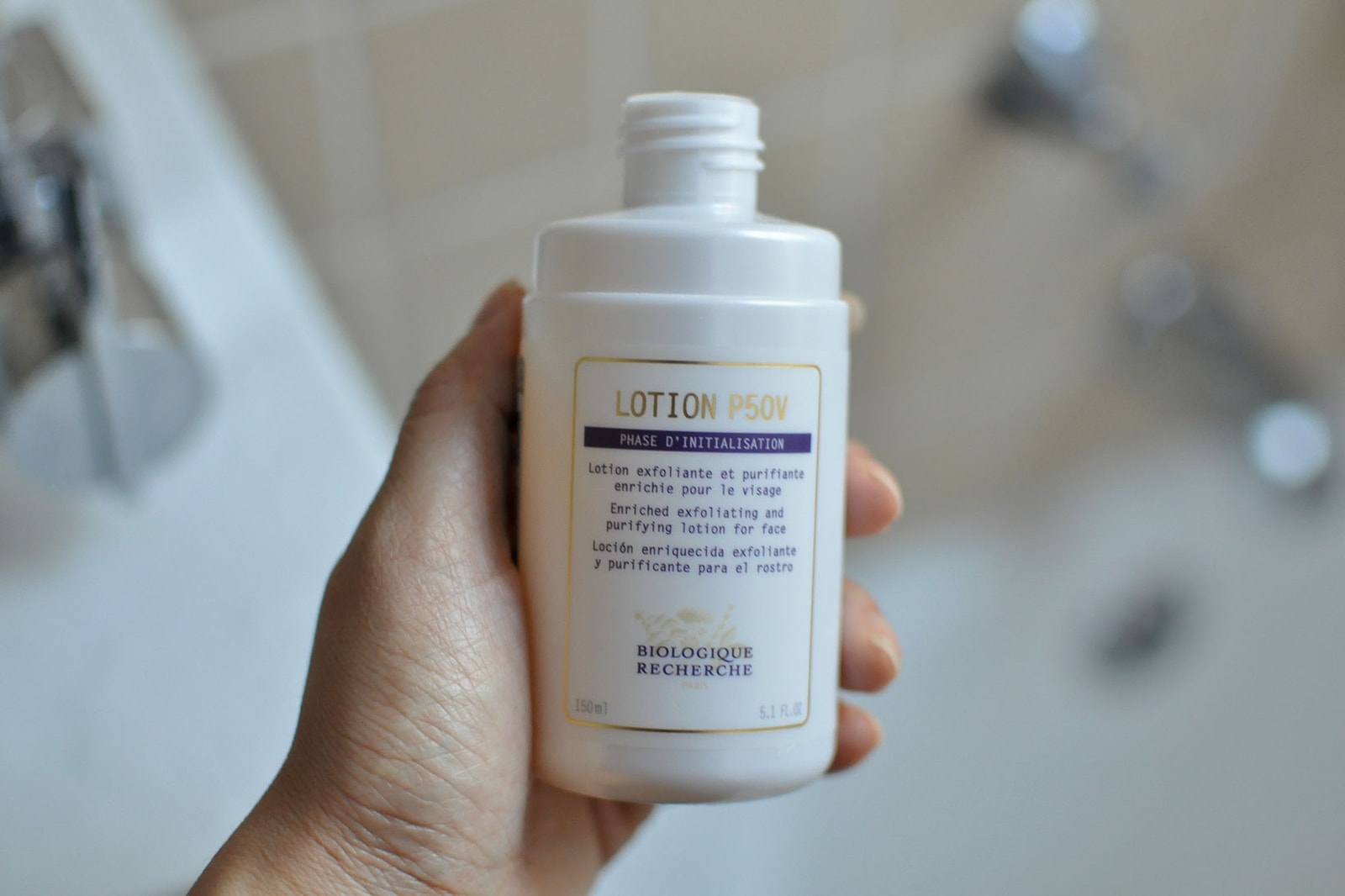 WHAT IT IS: Biologique Recherche P50V Lotion
WHY IT'S WORTH THE HYPE: Boasting chemical exfoliants lactic acid, citric acid, malic acid and phytic acid, P50V sloughs off dead cells and speeds up the skin's natural exfoliation process. Niacinamide evens tone and yeast extract, the unsung hero of SK-II's equally lauded Facial Treatment Essence, helps soothe and moisturize. Though not much pre-existing material on spongilla lacustris spicule (the aforementioned plankton) extract is available, the novel ingredient seems to have antibacterial properties.
You've probably read that P50 smells bad. The rumors are true — it smells like old socks soaked in vinegar. (Fear not, though, the potent scent doesn't linger.) I use P50V twice a day, once in the morning and once at night right after thoroughly cleansing. Unlike most exfoliating toners, P50 works best when you gently press it into the skin, rather than dragging it over using a cotton round. I generously soak a cotton pad with the formula and, starting at the bottom of the neck, make my way up using dabbing motions. Avoid rubbing the lotion into the skin.
As its name suggests, P50 takes approximately 50 days to "reset" the skin. Though I've only been using it for around 14, my pores have tightened and my face is crazy soft. I look more hydrated and glowing, and I can only imagine what full results will look like after another 36 days. I did experience a tiny amount of purging in the "maskne" zone right after introducing P50V into my routine. The irritation has since subsided, and I'm glad I stuck it out. I know I'm not supposed to because of COVID and germs in general, but I seriously can't stop touching my newly silky face.
WHERE YOU CAN FIND IT: Biologique Recherche's P50V Lotion typically prices around $67 USD for a 5.10 fluid ounce bottle. Head to the Biologique Recherche website to find a retailer.
Share this article