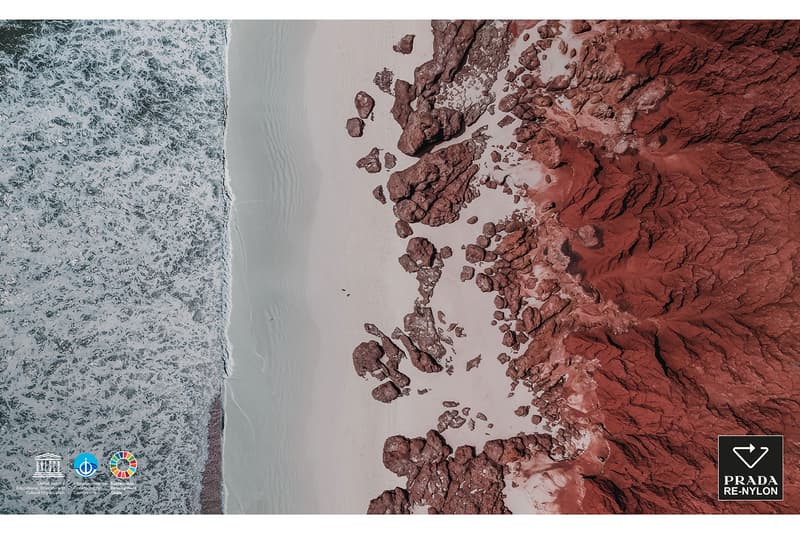 Fashion
Prada and UNESCO Delay Start of Ocean Sustainability Project, Sea Beyond
As schools around the world close.
Prada and UNESCO Delay Start of Ocean Sustainability Project, Sea Beyond
As schools around the world close.
UPDATE (March 24, 2020): Taking coronavirus-related precautions, Prada and UNESCO have announced that they will postpone their Sea Beyond Project, a program that will focus on educating students about ocean sustainability.
"With the closing of educational establishments across the world, particularly in the ten countries participating in the Sea Beyond project, Prada and UNESCO's IOC [Intergovernmental Oceanographic Commission] are currently unable to effectively deliver the main educational elements of the initiative, particularly with regards to fostering group work among students in participating schools," an official statement from Prada reads. "Prada and IOC will renew this activity without delay once the crisis is finished," the announcement concludes.
The news of postponement follows Prada's decision to distribute 80,000 medical overalls and 110,000 masks to healthcare workers fighting the coronavirus pandemic in Italy.
---
ORIGINAL STORY (February 24, 2020): Along with news that Raf Simons will be joining the house as co-creative director, Prada has announced a new partnership with UNESCO's Intergovernmental Oceanographic Commission (IOC) to further its sustainability efforts. The latest campaign, an educational program titled "Sea Beyond," is dedicated to raising awareness among younger generations on how we can be more mindful of using the ocean as a resource.
Running for four months from February to May 2020, the program will work with a network of secondary schools around the world to promote sustainable consumption practices. The new project, which follows the launch of Prada's recent RE-NYLON capsule collection, falls in line with the United Nations' 2030 Agenda and the 17 Sustainable Development Goals. Proceeds from the capsule range will be donated to the IOC.
"For the Prada Group, the promotion of culture and education is an integral part of the sustainability strategy. The collaboration with UNESCO embraces this path and translates it into a direct channel of communication with students around the world," Prada Group's Head of Marketing Lorenzo Bertelli commented. "We are proud to see the creation of an ocean awareness project from what was initially a product innovation and sustainable materials initiative."
Head over to Prada Group's website to learn more about the initiative. For more on sustainability, check out Burberry's latest carbon-neutral fashion show.
Share this article