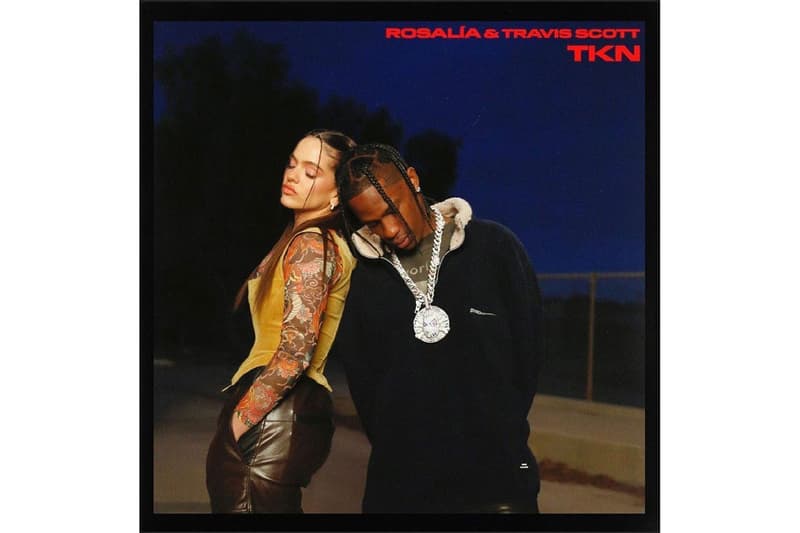 Best New Music of May: Rosalía, Lady Gaga, Kehlani and More
New tracks to dance to at home.
Even in quarantine, our favorite musical artists continue to release buzz-worthy tracks that we can't stop listening to. Kim Petras has us dreaming of vacation with pop anthem "Malibu" while Charli XCX has embraced self-isolation with the release of "claws," a single off her latest album written, recorded and produced at home. Lady Gaga and Ariana Grande lit social media on fire with their collaborative single "Rain On Me" and Rosalía joined forces with Travis Scott, dropping Spanish-English song "TKN."
Keep scrolling to listen to the best music from May.
KATIE — "ECHO"
South Korean songstress KATIE created a cinematic visual for "ECHO," a danceable song lamenting the ups and downs of love. Set against California's sandy landscapes, the music video features several ensemble dance routines as well as KATIE herself dressed in lush, floral outfits.
Produced by Dylan Brady of 100 gecs, "claws" is a trippy track that blends pop, hip-hop, electronica and trance. According to representatives for Charli, the song captures the "manic jubilation of love in lockdown," a feeling that those dating while in quarantine can relate to. An accompanying visual places Charli against a series of digital backgrounds interspersed with glossy 3D animations, creating a colorful mashup that matches the aural energy of the track.
R&B artist Kehlani debuted her second studio album this month, a 15-track release featuring collaborations with Jhené Aiko, Masego and Tory Lanez. Kehlani initially teased the album with the reveal of its album art, a stark image meant to convey "a tale of perspective," according to a press release. "The sun is shining, the sky is blue, but clearly something has gotten my attention…is the grass really greener on the other side? Good things are good…until they aren't. Then, were they ever really good?" the artist said.
Kim Petras — "Malibu"
Pairing catchy melodies with an energetic beat, "Malibu" is another Kim Petras single for the books. The pop star released a music video for the track that collages together footage of fans dancing to the tune at home, along with surprise appearances by fellow celebrities Paris Hilton, Jonathan Van Ness of Queer Eye and drag queen Aquaria.
Lolo Zouaï — "Alone With You"
Currently quarantining in California, pop-R&B singer Lolo Zouaï released "Alone With You," a brooding song recounting a one-sided relationship. The emerging artist is set to release a new EP, Beautiful Lies, in June. Don't miss Zouaï's thoughts on the pandemic and her upcoming tour with Dua Lipa in our exclusive interview with the artist.
Dua Saleh — "hellbound"
Minneapolis-based artist Dua Saleh has taken a dark approach with their music video for gritty track "hellbound." Set to clips from anime series Devilman Crybaby, the song tells the story of Saleh's alter ego, Lucifer Labelle. "This character manifested as a result of people telling me that I would go to hell for being queer," Saleh explained on Instagram.
Amber Liu — "The Light"
Released exclusively on Amazon, Amber Liu's latest track "The Light" reflects on the uncertainty of the pandemic. "We aren't alone in this battle of the unknown," the artist said. "As I am constantly reminded that I have a reason to not give up, I wanted to share this song with everyone, especially in this time when we all need to be there for one another."
One of several singles preceding the release of Lady Gaga's latest album Chromatica, "Rain On Me" sees the pop icon return stronger than never. A collaboration with Ariana Grande, the uplifting bop was released alongside a futuristic video that sees the two singers dance together in the pouring rain.
Jordan Saxon — "Rewind"
Paris-born New Yorker Jordan Saxon has released his first-ever song. By day, Saxon works as the Head of Marketing for Gucci Beauty — "Rewind," an optimistic yet nostalgic take on a love track, is his first foray into music. "Upbeat, quintessentially pop and ageless," the artist said.
Rosalía and Travis Scott — "TKN"
The duo's second collaboration, "TKN" combines Rosalía's melodic flamenco-inspired vocals with Travis Scott's melodic rapping. The two artists appear alongside each other in the song's music video, which sees a horde of young children storm a neighborhood. "I feel that now is the moment to release this song, after so many months of staying indoors, missing freedom or being with people we love," Rosalía told Variety.