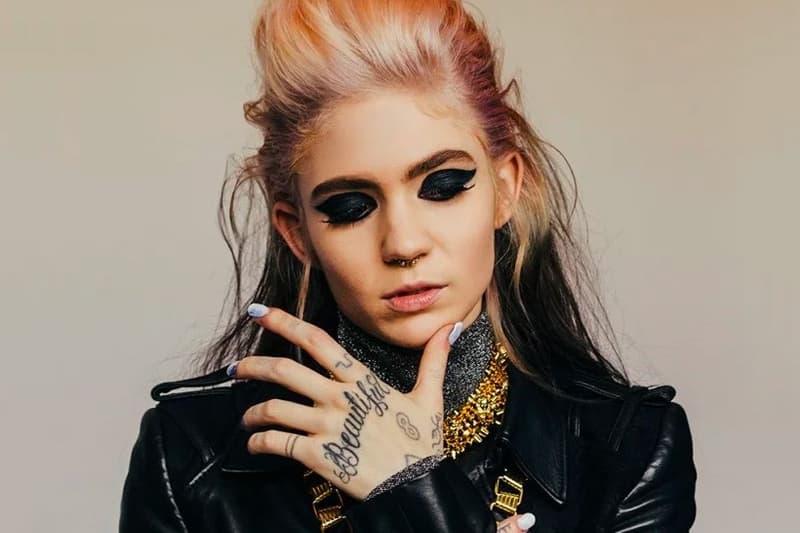 Grimes Is Selling a Piece of Her Soul
Originally valued at a cool $10 million USD.
Following making headlines over her naming her newborn child "X Æ A-12," Grimes is back in the spotlight, this time opening her first-ever art show. Arriving as a duo of online exhibitions featuring prints, photographs, drawings and more creations by the singer and musician.
Grimes, who's real name is Claire Boucher, is also exhibiting a work that allows members of the public to purchase a piece of her soul. Titled Selling Out, the piece is a legal document crafted in collaboration with the artist's lawyers. Bloomberg reports that she was originally planning on selling the work for $10 million USD. "So, I said we should make it $10 million and then it probably won't sell," the singer said, later changing her mind due to the ongoing coronavirus pandemic, saying, "with the current state of the world, do you want to put something up for $10 million?"
Selling Out will now be listed with "best offer" as its price, allowing the exhibitions viewers to determine the value. The exhibition will be hosted by Gallery Platform Los Angeles beginning May 28 and running through June 3, as well as at Maccarone Los Angeles from May 28 through August 31.
Share this article