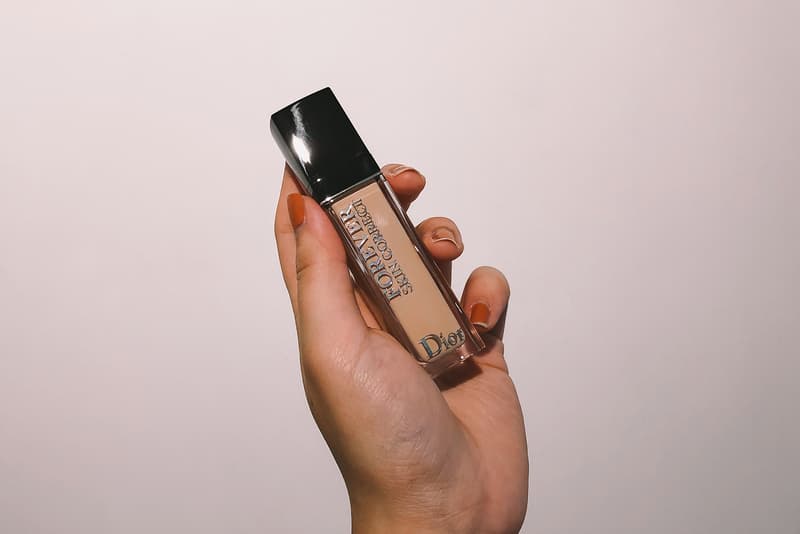 Beauty
Dior's Forever Skin Correct Is the Only Concealer I'll Be Using This Summer
Find out why this week's "Editor's Pick" is a makeup must-have.
Dior's Forever Skin Correct Is the Only Concealer I'll Be Using This Summer
Find out why this week's "Editor's Pick" is a makeup must-have.
When it comes to the makeup products I apply on my face during the warmer months, I usually stay away from foundation because it ends up melting away throughout the day, no matter how matte or how long-lasting the product claims to be. On top of that, my T-zone can get really oily in extremely humid environments like in Hong Kong, where I'm based.
My yearly summer makeup routine consists of me putting concealer on places that need it the most, followed by a light layer of face powder. Over the past few years, I've been using Maybelline's Fit Me because it's affordable and it gets the job done. However, it tends to crease the longer I have it on. After much contemplation, I finally decided that it was time for a change and for me to switch to Dior's Forever Skin Correct Concealer.
Read on and find out why I'm recommending it for this week's "Editor's Pick."
WHAT IS IT: Dior Forever Skin Correct Concealer
WHY IT'S WORTH THE HYPE: Dior Beauty's popular Forever Foundation released as a concealer earlier this year in 30 diverse shades. When I finally started using it this month, I could immediately tell that it was going to be my go-to for the rest of the summer.
This full-coverage concealer works wonders every time I apply it on my under-eye area, blemishes and acne scars. I use the shade "1 Warm," which is perfect for my fair skin and warm yellow undertones. On days when I'm feeling lazy, the concealer on its own and some setting powder will do the trick. What I also appreciate about this product is that it acts as a form of skincare. Its formula is infused with ingredients like rosehip extract and wild pansy that work together to help smooth and moisturize the complexion, giving my skin an instant glow. Unlike the previous concealers I've used, this particular one does not crease at all, even after a full day of wearing a face mask. I've also heard great things about NARS' Radiant Creamy Concealer and Tarte's cult-favorite Shape Tape, but for now, I think I'll stick with Dior's Forever Skin Correct.
WHERE YOU CAN FIND IT: You can purchase Dior's Forever Skin Correct Concealer at Sephora for $36 USD.
Share this article