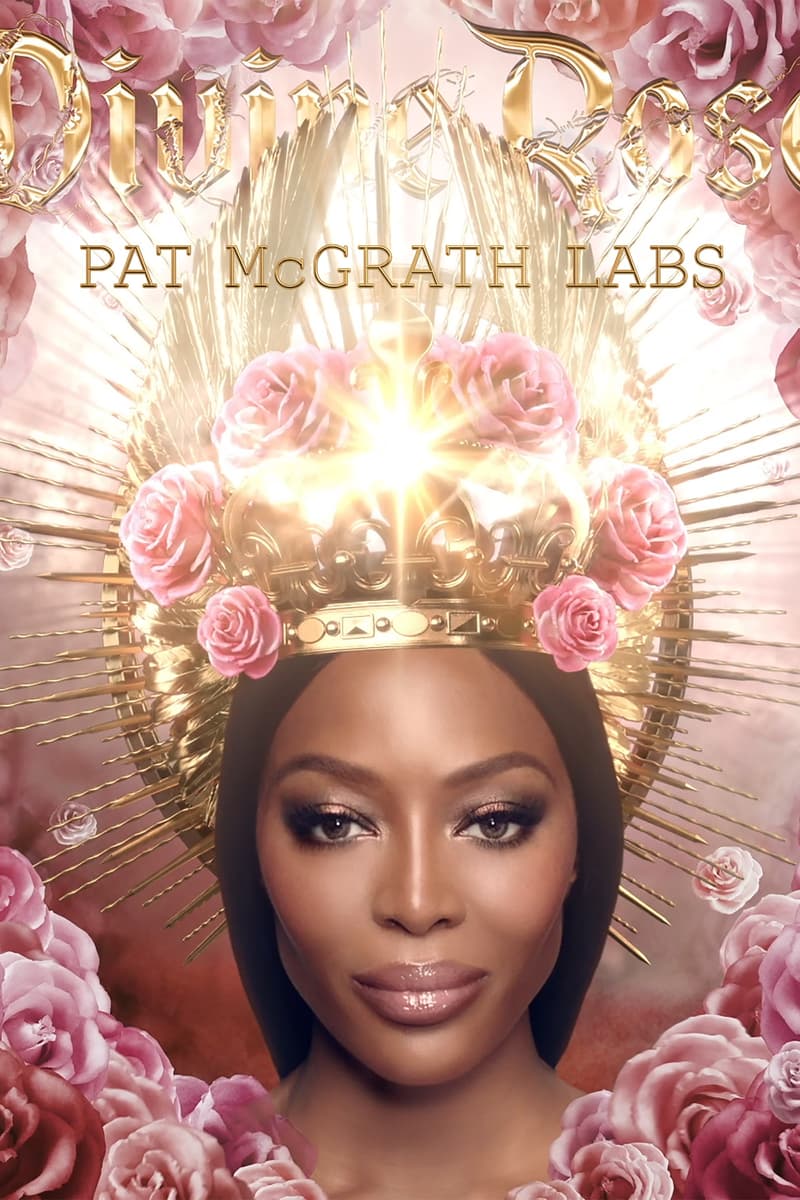 In Conversation With Naomi Campbell
On becoming the first face of Pat McGrath, the meaning of beauty and the power of lip gloss.
Beauty
In Conversation With Naomi Campbell
On becoming the first face of Pat McGrath, the meaning of beauty and the power of lip gloss.
Naomi Campbell is an icon like no other. Her eternal beauty transcends space and time, and she has become one of the most recognizable personalities within the fashion industry. Kicking off her modelling at age 15, she has covered more magazines than anyone could dream of, walked in shows for all the biggest designers and labels, and has paved the way for women of color in fashion.
Now, she's teaming up with Pat McGrath to become the first-ever face of Pat McGrath Labs – a history-making collaboration that is about to revolutionize the beauty industry as we know it. Two icons coming together to form the perfect partnership – and they are only just getting started.
Ahead of the partnership announcement, we had the chance to speak to Naomi Campbell about her new venture, the meaning of beauty, and the story behind why she wears lip gloss on the daily. Keep reading below for our full interview.
Having worked with Pat McGrath for 25 years, what was the first time you worked together like? What is it like working together today?
The first time we worked together was with i-D, it was a shoot with Kate Moss in New York on 14th Street. I remember getting ready, the photographer was Steven Klein and we were getting ready up in his studio and we were working with Pat on the street. It was nighttime, and it was just – she is contagious, Pat. It didn't feel like work, yet it is work, and she's not only just a makeup artist, she knows, and she helps you. She studies your face and she knows exactly what to do, and I really love working with people that know what to do before you even get there. You sit in the chair and there's 100% trust, and she just recreates you. You just feel it and you go with it, and you turn into a character. I love that.
Most importantly there's also the trust, I never look in the mirror when I work with Pat – ever. Topping it all of, she's fun. She's more than a makeup artist, she is an artist. When she paints, you feel good. There's a great energy, it is always fun, you're always laughing, and that is how its been up until this day.
On that note, how has the beauty industry evolved since you first entered it?
Oh my goodness, it has evolved a great deal but today is a historic day for us. I mean, I know that Pat McGrath's line has been launched way before I came onboard as the face but it is, for me, historic and an honor to be working with Pat and for her to want me to represent her line.
It is historic because I remember when I started modelling we could only get one or two companies that had products for us in their stores. There were about three stores in London that I could get makeup from and only two brands. Even then, it wasn't a perfect match. But now it makes us feel like this is how it should have always been, but they never gave us the space or let us in. That's why I'm so proud of Pat, it means more to me than just being the face – on so many levels. I'm proud of Pat as a woman of color, to be working with, and for a woman of color – and the products speak for themselves. They're easy and user-friendly, you can have fun with it, they make you feel good. It is a very historic day for me and having kept this secret for so many months, I couldn't wait to share it with everyone. I always want to support my own, and this could not have been a more perfect and godsent collaboration. It is an honor in my career to be asked to do this, and again, it is fun. It's fun.
So as the first ever face of Pat McGrath, how do you see the brand continuing to grow through your partnership?
I want Pat McGrath to touch everyone and paint the world. If I can help and be a part of that, I mean she already has the world, but if I can get in those corners and give her all the support I can, I will. That's what I'm here to do. I'm so grateful and happy that I am going to be able to do that.
The beauty industry has changed immensely over the past few months due to the COVID-19 pandemic. What is your relationship with makeup at the moment? Have your routines changed?
When I'm working and when I'm on camera, I'm in makeup. When I do my own makeup I take 10 minutes, I don't have the luxury of being in Pat's chair. What is great is that with Pat's makeup, I have the concealer that she made for me, number 26, and I have all the shades, 26-2, 25, 24, I have the ones above that if I get a tan – it is so easy and quick. It just lays on the skin in a way that you don't look like you have any foundation on and it still looks dewy and glowing, because I like to have a shine on my skin. It is just – boom, boom, boom.
I also wear my only lipstick every day, which is a peachy pink, my lip pencil, and my gloss. Even when I'm not wearing makeup on my skin, I'm always wearing my lipstick and gloss. I wear it during my workouts, it makes me feel good about myself and I feel presentable to my followers that are tuning in to my workouts. It is good for my self-esteem. I always remember growing up and my lovely nanny who raised me, the one thing she used to do before she left that house, no matter what, was to put on her lipstick. That always resonated with me, way before I had a career in modelling. So before I leave my bedroom to come downstairs to work out I put on a lipstick and gloss. It is not that I have to have it to go out, no. I'm wearing it for me. I want to feel good about me. In challenging times they've always said that the sales of lipsticks goes up, it is always like that, it is a fact – you can read it. Women tend to buy more of them, because they want to enhance themselves. They want to feel good!
On that note, do you think the beauty industry will have changed post-COVID-19?
I think the beauty industry is not going to change. That is the one industry that won't suffer, because women regardless, behind closed doors want to feel good about themselves. Maybe now it will be more sharing looks with others, but I don't think that the beauty industry is going to suffer.
Back to the collection, do you have a holy grail product from the new Divine Rose Collection?
I love the sex, sex, sex? Sexology? Am I saying that right? Oh, "Sextraterrestrial" – it is a shade in the new eyeshadow palette. That's my favorite one because it gives a bit of a shimmer, but it is also warm. When I tend to do my own makeup I like to keep it warm, I put my blush and eyeshadow on – I want to be golden, dewy, peachy. So I love that color. I mean, I was saying this this morning but I wrap all my Pat McGrath kits in bubblewrap when I travel. I treat them very carefully– they are beautiful.
They are genuinely works of art. That new palette actually does look like a piece of art.
It does, doesn't it? Not even just that, but I don't want to throw away the boxes either! I keep all the packaging!
You kind of want to display them in your bathroom.
Exactly! Well, I actually do. I have all my makeup out. It is so nice to be able to put it all out, isn't it? Just to put it all out!
That only leaves us with one last question, and that is what advice you would give to young women starting out in the beauty industry?
I think everything you do has to come from a need from you. If you see something is not on the market that you really want, that's when it is authentic and you don't have to sell it because we get it.
What I love about Pat is that she does drops, and releases products all throughout the year – it makes it so thrilling and exciting. You don't know what's coming! For me, someone getting into the beauty industry is really… Hmm. You know, we've all played with makeup as kids but, we can't all be Pat McGrath. I'm not sure really, I think you have to start from the basis of something you want and something you see that is not on the market, that you want to share with the world. That's how I look at that.