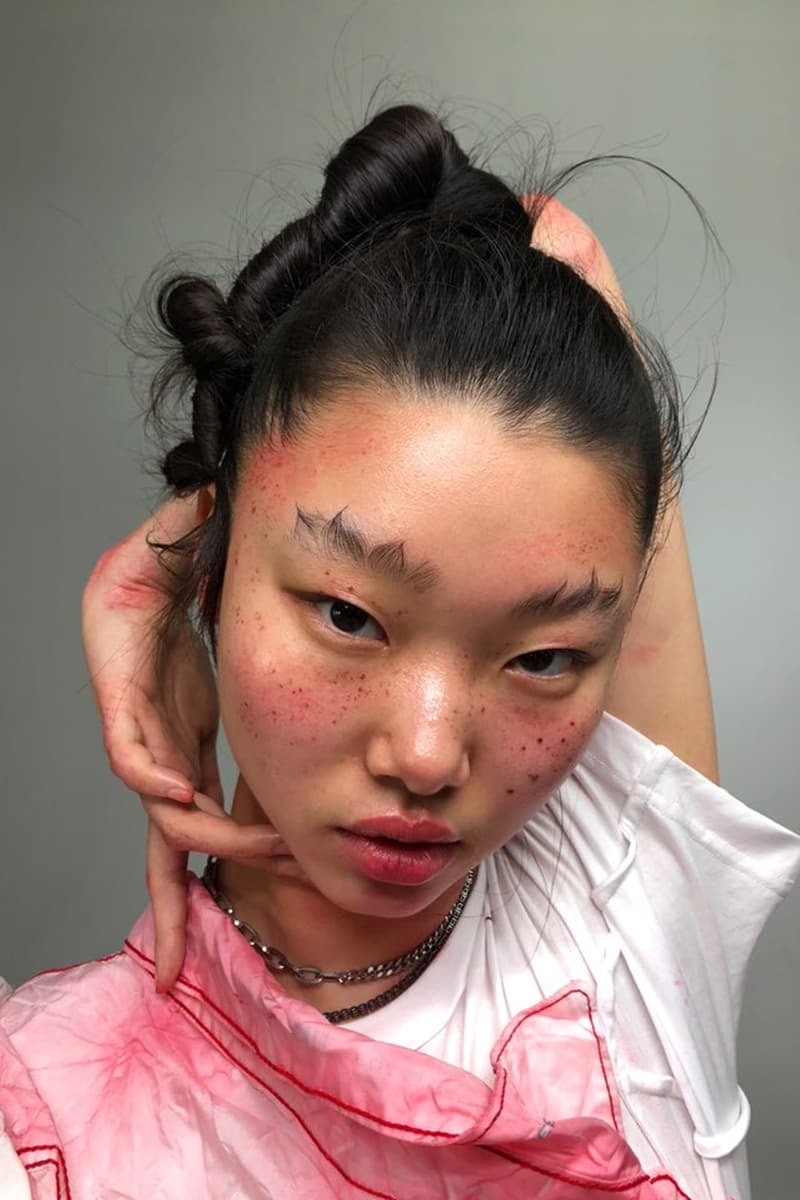 1 of 2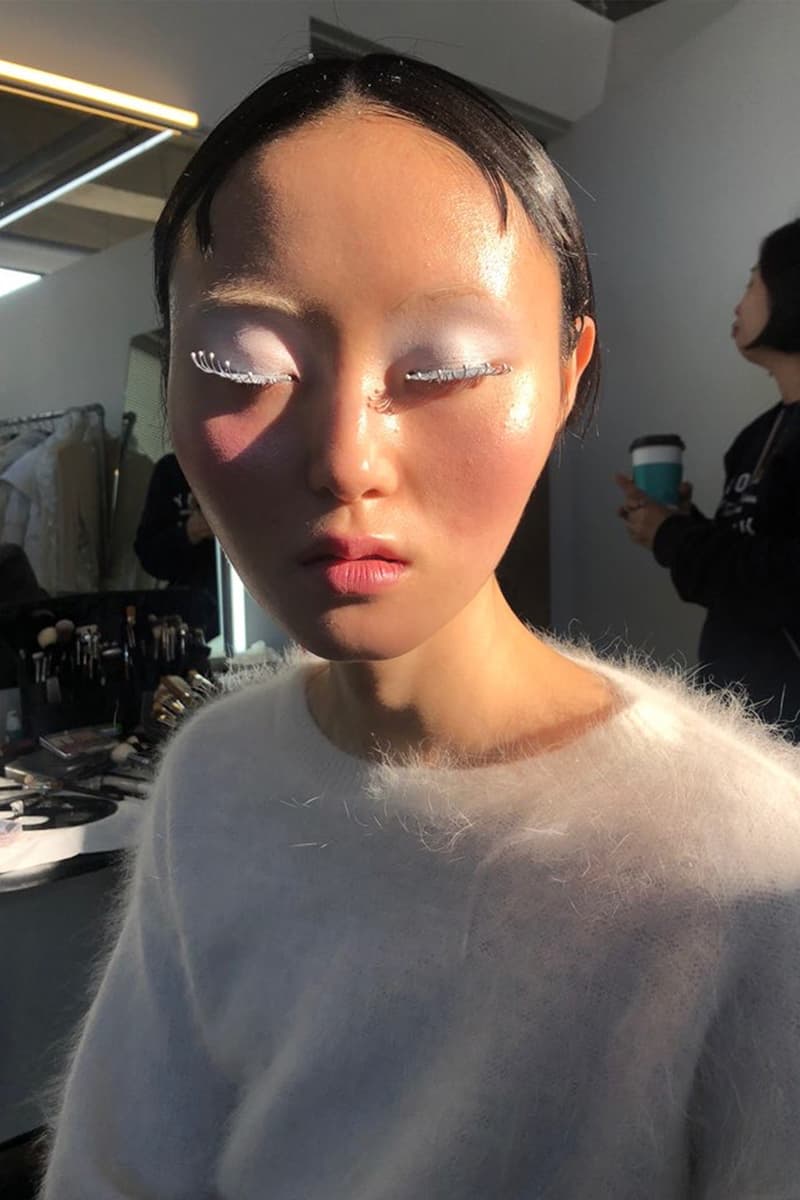 2 of 2
Beauty
Won Joyeon is the Makeup Artist Behind Your Favorite K-Fashion Magazine Editorials
We spoke to the creative about her career and her rule-defying beauty looks.
Won Joyeon is the Makeup Artist Behind Your Favorite K-Fashion Magazine Editorials
We spoke to the creative about her career and her rule-defying beauty looks.
In recent years, South Korea has established itself as a major player not only in the global fashion and beauty industries, but also in music and pop culture. Working behind the scenes with prestigious magazines such as the Korean editions of Vogue and Dazed, makeup artist Won Joyeon is among the group of local creatives who have contributed to the country's status as a burgeoning cultural destination. Flip through the glossies and you'll often find Joyeon's name printed in the credits of editorials featuring Korea's top models like Yoonyoung Bae and Hoyeon Jung. Apart from fashion shoots, the makeup artist's resume also boasts work with celebrities including BLACKPINK's Jennie, Peggy Gou and Tilda Swinton. 
Cutting her professional teeth by assisting Son Daesik, the co-founder of K-beauty label Son & Park, Joyeon is now one of the most sought-after makeup artists in the country. From clean, natural looks that feature undetectable makeup, to rule-defying details like brushed-up brows that are shaped like flower petals, Joyeon focuses her work on identifying the unique features of a model's face and accentuating them, rather than concealing flaws. On set, the artist continually experiments with beauty looks that have yet to be seen in the industry.
Below, we spoke to Joyeon about her philosophy as a makeup artist, her personal beauty routine and more. For more on K-beauty, read our interview with celebrity nail artist Park Eunkyung, Unistella.
You're one of the most renowned makeup artists in Korea today. How did you get your start in the industry?
I discovered my talent in drawing growing up. I actually started my career by working at a hair salon, until a friend of mine introduced me to makeup artist Son Daesik. I was his assistant for four years before I started freelance work.
I can see from your work that you don't confine your creations to a model's face. Rather, you treat the rest of the body as a canvas as well. Where do you get inspiration for your makeup looks?
Anything around me serves as inspiration, so it's hard to really say where exactly. I get inspired from anything, ranging from people around me and movie characters, to drawings, nature and more.
How do you work with each model or celebrity to highlight their strongest features?
I've developed a habit of observing people over the course of my career. Rather than focusing on concealing the model's imperfections, I put my energy towards accentuating their best features. The key point for me is to make sure that the model feels natural in the final look. That's the philosophy behind my career as a makeup artist.
What would you say has been the biggest milestone in your career?
I will never forget the time I got to work with Tilda Swinton, whom I had looked up to for years. Usually, A-list celebrities like Tilda would work with their personal team for shoots, but because this was an overseas production, the team wanted to work with a local artist. I remember waiting anxiously after sending them my portfolio. They finally got back to me, and throughout the two-day long shoot, I remember being extremely happy to work with her. She loved the makeup, and was very accepting as if I had become a part of her team.
Let's switch gears and talk about your personal beauty routine. What is your go-to makeup look?
I don't wear makeup that often, but I do put in the least amount of effort possible to avoid looking tired. My daily makeup routine consists of putting on a bit of lipstick and blush to brighten up my face, finished off with a bit of natural mascara.
What is a skincare or makeup hack that you swear by?
One skincare hack that I swear by is massaging before wearing makeup to depuff the face. Puffiness can easily cause any base makeup to appear thick and cakey.
What are some things you do on a daily basis for wellness?
My diet isn't too strict, but I've been learning to cook macrobiotic meals. I usually try to use the recipes I learn to eat as healthy as I can. Additionally, I believe that mental health is just as important, which is why I practice meditation and yoga every day. This helps a lot with relaxation after a hard day at work.
Throughout the years of working as a makeup artist, you've witnessed the growth of K-beauty. How do you think the industry has changed over the past decade, and what do you see in the future for K-beauty?
K-beauty has been receiving global attention in recent years, and I believe that K-pop and the Hallyu wave were a key factor in its growth. I must say that Korean women are extremely passionate about beauty; they're extremely informed and on-trend. I've realized that most recently, people have begun to accept that beauty is more about being unique and accentuating your own style, rather than following a certain look.
Do you have any advice for those aspiring to become a makeup artist, especially during these times?
The current generation has access to a vast amount of information – YouTube is a great place to start. I've looked to the platform myself to see more makeup artists' works from all over the world. While these resources serve as a good starting point, one thing to always remember is that having your own style is key. Maintaining a certain direction and philosophy should be at the core of your practice that can be further developed with the help of ongoing trends.
---
Share this article