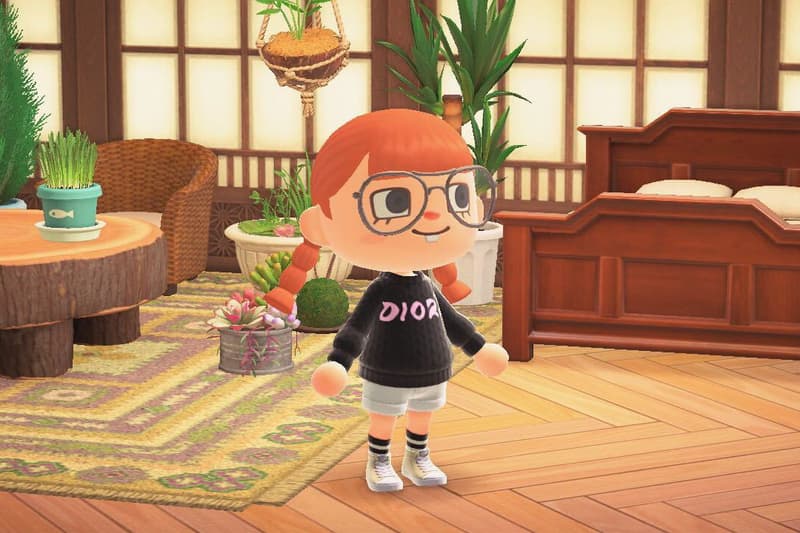 Tech
8 'Animal Crossing: New Horizons' Livestreams to Watch on Twitch & YouTube
Endless inspiration for your island.
8 'Animal Crossing: New Horizons' Livestreams to Watch on Twitch & YouTube
Endless inspiration for your island.
While known to be a calm and relaxing video game, Nintendo's Animal Crossing: New Horizons has quickly built an online community that involves a plethora of creative yet tedious activities such as outfit customization and terraforming. With plenty of players sharing their unique creations online, staying motivated to craft your own island to perfection can be stressful at times. To help inspire your Animal Crossing island, we've put together a list of streamers you can follow and watch on platforms like YouTube and Twitch.
Our list features long-time video game streamers like TagBackTV, who tours other players' islands and provides step-by-step tutorials on how to achieve certain goals or unlock achievements in the sandbox game. Maia, a singer-songwriter who also showcases her music on her Twitch channel, interacts with her followers through her Animal Crossing gameplay. For more fashion-focused videos, you can look to Hypebae's upcoming virtual runway show that will be hosted on our very Animal Crossing island.
Scroll down below to read about some of the best ACNH streams to watch online. For more gaming content, here are some soothing mobile games you can try out.
California-based singer-songwriter Maia, alternatively known as her social media handle mxmtoon, enjoys winding down by streaming on her Twitch channel. From releasing her latest EP titled dawn and dropping new merch, to interacting with her followers online, the 20-year-old has been making the most of self-isolation. In addition to Animal Crossing, Maia also connects with her fans through video games like Overwatch, The Legend of Zelda and most recently, Valorant. 
If you've been lacking motivation or in need of new ideas for your island design, Chase Crossing is a streamer to save on your list. The player tours some of the most unique and creative Animal Crossing islands out there, from an underwater-themed village to a tropical resort, along with phone interviews with the creator of each five-star island.
TagBackTV is probably one of the channels you will have seen the most if you've been searching Animal Crossing videos on YouTube. Already a well-known streamer in the gaming world with all kinds of games ranging from The Legend of Zelda to Final Fantasy 7, TagBackTV creates diverse content around each game for all to watch. Some of his most popular videos are five-star island tours, as well as step-by-step tutorials on achieving certain goals and tasks within the game. Most recently, the streamer provided a preview of Animal Crossing's upcoming Wedding Event arriving in June.
The Pro Design feature on Animal Crossing has led many to customize some of their best outfits for their avatars and villagers, as spotted on numerous Instagram fashion accounts such as Animal Crossing Fashion Archive, ANIMALCROSSFITS, ACNHFITS and more. To celebrate this community, Hypebae is hosting a virtual fashion show through Animal Crossing at 9 p.m. EST on May 27. Stay tuned for further announcements on the online event.
Having started her YouTube channel while playing Animal Crossing, Sharmaine's island went viral on a Reddit thread with a stunning, color-coordinated flower field that is every Animal Crossing player's dream. Following the post, Sharmaine shared a full tour of her village, revealing her entire map for viewers.
Kicking off her Twitch channel with an Animal Crossing stream, Amber Liu has been interacting with her fans with casual chatting livestreams along with other games like Valorant and The Last of Us. Being quite new to the game, the musician has her viewers walk her through each stage, from learning how to collect firewood to fishing.
As her handle lilsimsie and real last name suggest, Kayla Sims is mainly known to stream The Sims but has also picked up Animal Crossing recently. The gamer mostly interacts with her viewers through a regular day on her island, from purchasing art from Redd to taking part in the Museum Stamp Rally.
Actress and YouTuber Arden Rose has been building her online presence through not only her vlogs and GRWM videos, but also sharing her illustrations and most recently, starting her Twitch channel with Animal Crossing livestreams. The creative takes her followers on a journey in finding the best villagers for her island, giving her home makeover and more.
---
Share this article