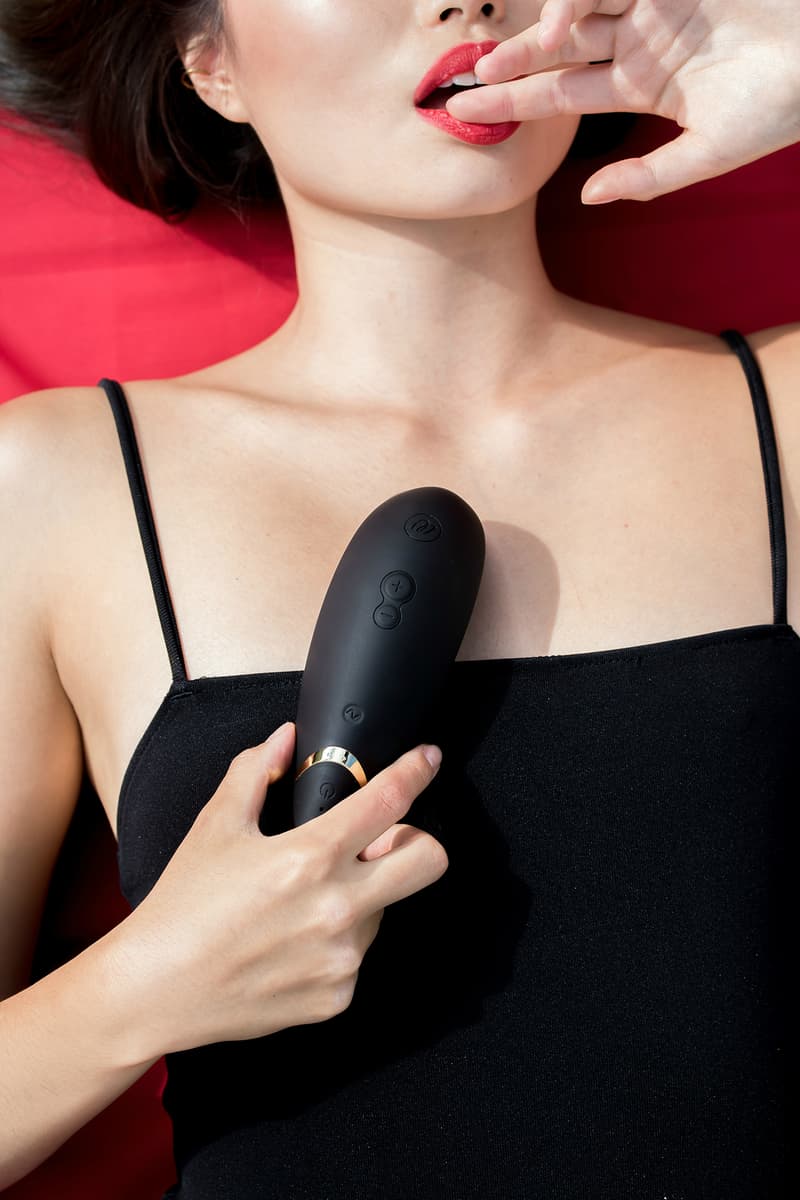 A Sex Coach Answers Your Top Questions About Female Orgasms
Including sex toy recommendations for beginners.
Sex & Dating
A Sex Coach Answers Your Top Questions About Female Orgasms
Including sex toy recommendations for beginners.
When it comes to women's sexual health, the topic of female pleasure — or female orgasms — is something that doesn't get discussed nearly enough. Limited or lack of sex education as well as gender inequality that extends into the bedroom, among many other factors, have unfortunately resulted in society's ingrained attitudes toward women's bodies and female sexuality.
In an effort to help break down the stigma and to normalize conversations around women's sexual wellness, we've challenged our Instagram community to share with us their questions about female orgasms. Below, author, ceritified sex coach and sexologist Gigi Engle (who's also a sexpert at premium sex toy company, Womanizer) answers all your coital and masturbation-related queries.
What should I know about the "first time?"
The first time you have sex can feel a bit scary because of the focus we put on purity and virginity — both of which are completely socially made up and don't have any real merit. I prefer to call it "your sexual debut." This can be with someone you love, a friend, or even just someone you're interested in having sex with. What is important is that you feel safe, comfortable and are having your needs met. There's no need to freak out about it.
Everyone feels nervous when they're going to have sex (intercourse or otherwise) for the first time. Definitely masturbate and become comfortable with touching yourself before you engage with another person. Your partner is not a mindreader and therefore it's up to you to let them know what feels good for you. Relying on someone to magically satisfy your sexual needs is not realistic. Remember that this can be as big of a deal or as not a big of a deal as you want it to be.
Use condoms and another form of birth control. Ask your partner to disclose possible STIs (sexually transmitted infections) and the last time they were tested. Most importantly, enjoy yourself. Sex should be fun, not some scary, over-the-top event.
How do I know when I've hit orgasm?
Orgasms are an involuntary release of sexual tension at the height of the sexual response cycle — this can often feel very pleasurable. Orgasms are different for everyone. Some are big, some are small, some are a bit meh, and some are incredible. No orgasm is better than any other. Sex is about pleasure and experiencing pleasure, not fulfilling some magical orgasmic destiny. As long as you feel good, you're on the right track.
Is it true that most people experience more orgasms through clitoral vs. vaginal stimulation?
Absolutely. Vaginal orgasms are simply not the way the vast majority of women and clit-owners have orgasms. External stimulation of the clitoris is absolutely required in most cases, which is why toys in the bedroom can be so fun. Vaginal orgasms are actually clitorally based as well — it's the stimulation indirectly of the internal clitoris. You are not broken or defective if this isn't how you have orgasms. You're very normal.
How can you make your orgasms last longer? Or is that even possible?
If your partner orgasms too quickly and you'd like them to last longer, you can try such techniques as the "stop and go" wherein when things are getting too intense, you take a break. This is also called edging.
Also, remember that intercourse is not the only kind of sex there is. Have manual, oral and other forms of sex. They're all as valid. Good sex does not rely on erections to be great.
Can masturbation help us orgasm?
Masturbation is the key to orgasm. It's what helps you learn how your body works and what kind of stimulation you need in order to have an orgasm. You are your most reliable sex partner. If you want to have great sex and lots of orgasms, make masturbation a regular part of your routine. I recommend a Womanizer Starlet for beginners. They really get the job done and [get it done] quickly. It can be extremely eye-opening. Being in charge of your own pleasure is incredibly liberating and empowering. Don't miss out on an opportunity to get to know your body and explore your full pleasure potential.
What's your advice for women who haven't experienced an orgasm with a partner?
Masturbate, masturbate, masturbate. Bring toys into the bedroom. Practice mindfulness during sex and meditation. Often, we get so wrapped up in our heads that we can't stay within our bodies long enough to get over the hump and experience orgasm. Having good orgasms with partners starts with knowing how to give orgasms to yourself and building your sexual confidence.
Image Credit

Christopher Bernard/Getty Images
Share this article