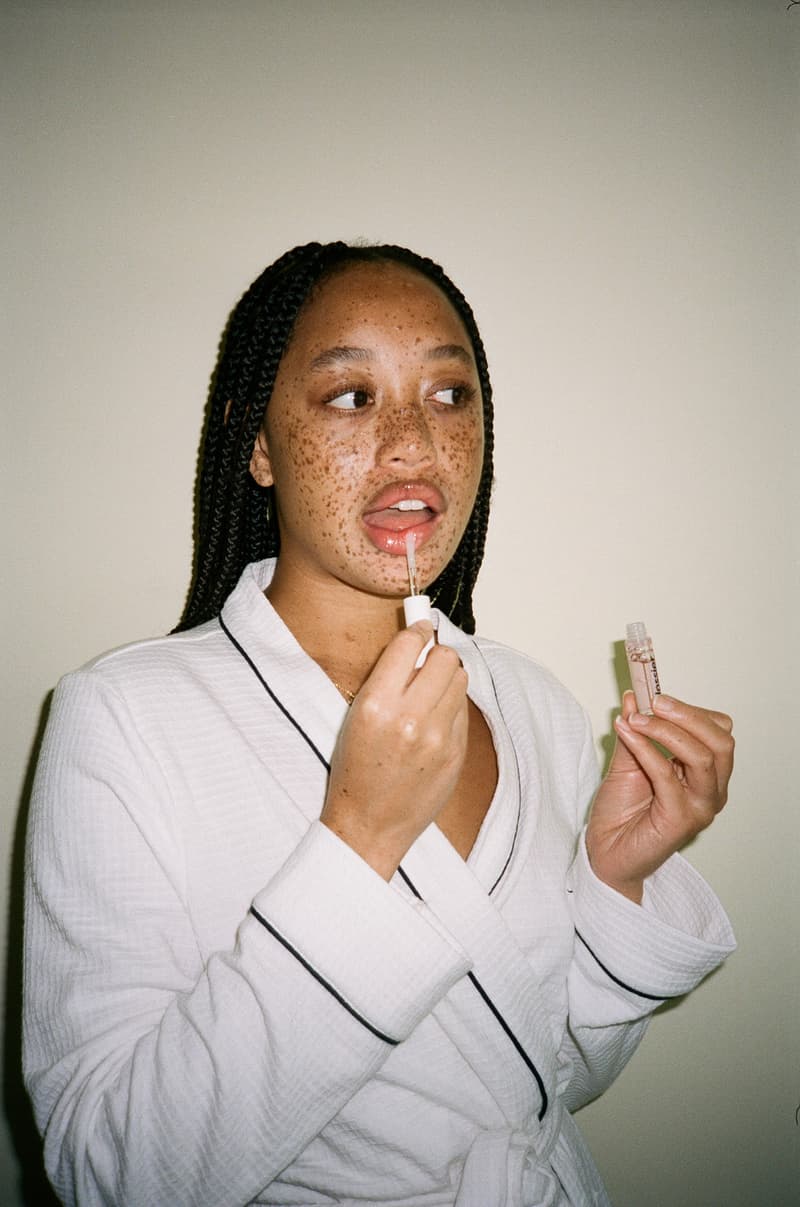 1 of 2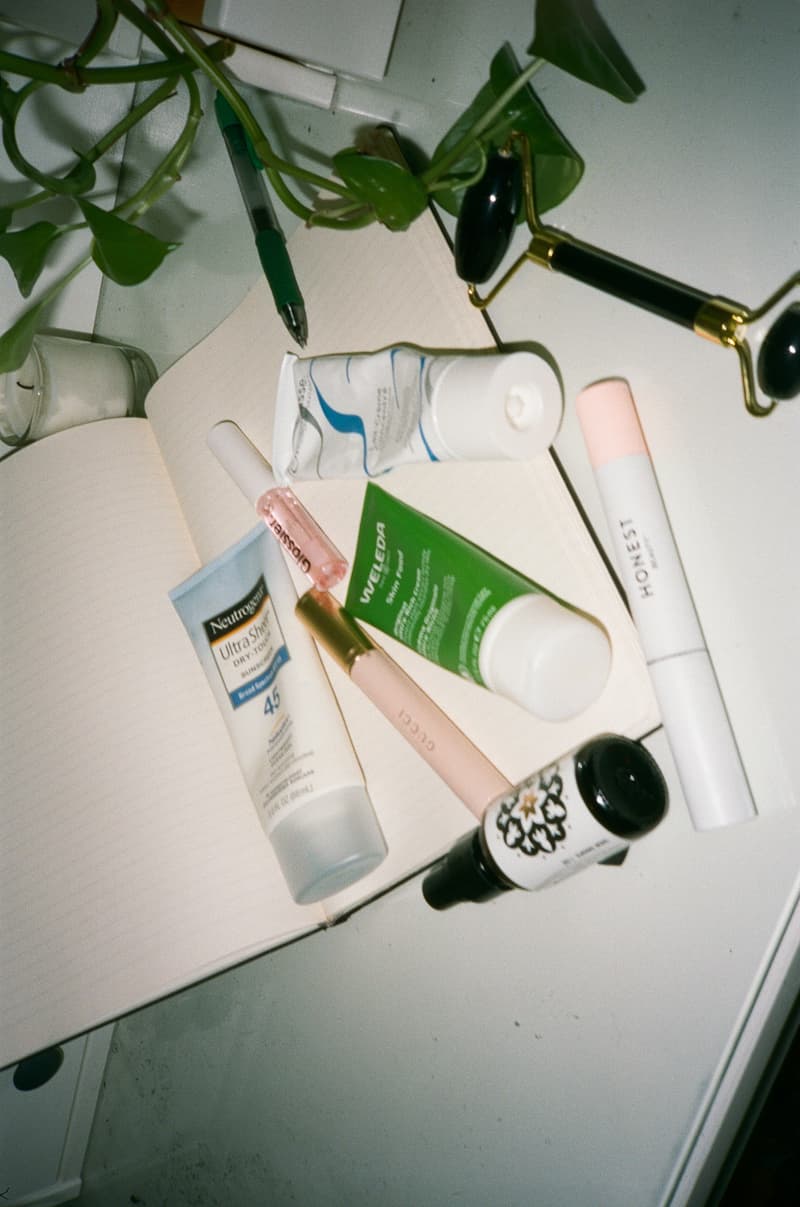 2 of 2
Beauty
Model Salem Mitchell Talks Self-Care, Beauty Favorites and Her Quarantine Rituals
In a conversation from her Los Angeles home.
Model Salem Mitchell Talks Self-Care, Beauty Favorites and Her Quarantine Rituals
In a conversation from her Los Angeles home.
For model Salem Mitchell, beauty is more than skin-deep. While the 22-year-old is used to dressing up and adopting different personas in front of the camera, she is someone who keeps it real off-duty. It is perhaps her authenticity — on top of her effortlessly chic personal style and always experimental outfits — that has drawn thousands of followers to her social media accounts. Although she is still figuring things out like many in their early 20s, as a public figure with a huge following, Mitchell is fully aware of her responsibility. From topics such as body image, to the recent Black Lives Matter protests, she does not shy away from having honest conversations about real-life issues on her platform. That is probably what makes the young model one of the most refreshing faces and voices in the industry today.
From her Los Angeles home where she has been quarantining for the past few months, Mitchell spoke to HYPEBAE about finding joy amid uncertainty, how she's been taking care of her mental health and how a new hobby has helped build her confidence. As part of our Beauty Essentials series, the model also talked to us about her skincare routine, go-to makeup products, as well as her natural hair journey. Read our conversation below.
Before we get into talking about your beauty rituals, we want to take a moment to ask: how are you feeling these days? What's been on your mind regarding the times we are living in?
I'm feeling pretty okay these days, thank you for asking! Of course these are trying times for various reasons, but I'm healthy, safe and not far from family in case of an emergency. There really isn't much more I could ask for.
The main things that have been on my mind are my friends, family and myself. Since we're all social distancing and staying inside, I've just been missing my people and thinking about all the things we'll be able to do in the future.
Like many others, we're incredibly inspired by how you've been consistently using your platform to speak out against racial injustice. Given current circumstances, which can seem hopeless at times, how are you practicing self-care and cultivating joy?
I've been practicing self-care and cultivating joy by distancing myself from social media, spending time with myself, listening to music, writing in my journal and cooking. I definitely do my best to stay educated and informed, but I had to remind myself that being informed doesn't mean I have to digest all thoughts, opinions and trauma on all platforms every day.
Now, let's talk about beauty — or to be more exact, inner beauty. What do you consider the most beautiful quality in a person?
Kindness is the most beautiful quality in a person. Being kind to yourself and others is so underrated in my opinion.
What are some things that have kept your body and mind nourished over the past few months of self-isolation?
I've been doing a lot of cooking, exercising and writing in my journal. I've been super into Chloe Ting and Group HIIT on YouTube. I also really enjoy a yoga-based warm up, so I have my own little routine I wrote in my journal that I try to do every day.
Talk to us a little bit about how you got into pole dancing. You've said in the past that this hobby has helped boost your confidence and bring out your "fierceness." Can you elaborate on that?
I studied multiple styles of dance growing up and I was always too nervous to put myself out there. I never wanted to audition for shows or perform solos, and once I got older, some of those same behaviors followed me into my adult fitness journey. I didn't want to try any new fitness class unless someone went with me.
Pole dancing was the first time I ever thought about doing something and went for it on my own. Trying something new alone, building a new community of supportive women in my life, and learning a new beautiful style of dance is what boosted my confidence. I learned the importance of going for new things without always needing someone to hold your hand, even if it is something as small as a dance class.
"Trying something new alone, building a new community of supportive women in my life, and learning a new beautiful style of dance is what boosted my confidence."
What are the best things about being a model and working in the fashion industry? And what are the biggest challenges that come with this job?
The best things are definitely meeting new people, traveling to different parts of the world, working with amazing creative teams, and seeing images of myself in large places like magazines, billboards or store windows.
The biggest challenges are the lack of a consistency in my schedule and having to deal with a lot of rejection. Another super huge challenge is taking care of my mental health and self-confidence while modeling and having a platform. The more exposed I am to the world, the more opinions people form, and they can do damage whether they're negative or positive.
The negative opinions sometimes hurt my feelings, although I'm pretty good at ignoring them. The positive ones are so appreciated, but when so many people perceive me to be "perfect," it makes me feel as if I have to look and be perfect 24/7. My remedy for dealing with this is disconnecting for a bit. It's a bit of a slippery slope because I want to be interactive to show my appreciation, but sometimes it's better for me to just post and go, so I don't get lost in what others think of me.
Who are some of your beauty icons? 
Rihanna and Zendaya are probably my top beauty icons. They are both so versatile. They can pull off any beauty, fashion or hair look. They also just captivate the spaces they enter with their light.
Growing up, what's your relationship with your natural hair like? How has that evolved over the years?
Growing up, I didn't like my natural hair at all. I wanted straight hair or looser curls that were more fitting to society's standards. I didn't put a lot of effort into learning how to take care of it because it was really frustrating for me never liking the results. Over the years, I've definitely grown to love my natural hair a bit more, but I still have a long way to go with repairing damage, learning how to take care of it and style it myself.
With social distancing measures still in place, what do you miss most about being on set of a photoshoot?
I miss working with my friends. I've done a few super safe shoots during the quarantine where I was the only model with a small team, but I miss the days when I'd either get casted with one of my friends or there are just other models around that end up becoming my friends afterwards. A lot of the close friends I've made in my adult life have come from different shoots.
You've become somewhat of a makeup guru yourself during quarantine. Where do you tend to find inspiration for your beauty looks?
I mainly compile different inspo images into mood boards on Pinterest. I'm flattered you'd categorize me as somewhat of a makeup guru, but I still have so much to learn. So I've been trying to learn the basics, but using more fun colors or adding different elements like rhinestones or pearls to make something simple look extraordinary.
Salem Mitchell's Beauty Essentials
Skincare
Embryolisse Lait-Crème Concentré: I use this moisturizer every day. It's definitely my favorite and most consistent skincare essential. I found out about this product on set. One of my favorite makeup artists used it on me and of course I had to incorporate it in my daily regimen. This moisturizer is light, soothing, affordable, and a little goes a long way.
Neutrogena Ultra Sheer Dry-Touch Sunscreen SPF 45: Sunscreen is so important to healthy skin. I actually learned about this sunscreen through my mom. She has great skin and she always had this in her purse when I was growing up, so I just followed what she did. I love it because it's sold almost everywhere, pretty high SPF and it doesn't leave a white cast over my skin. Sometimes I use the Glossier Invisible Shield because it's invisible, but the SPF isn't as high as the Neutrogena brand.
Skin Worship Dew Drops: I got these dew drops from my esthetician Emma. They're made up of jojoba oil, coconut triglyceride, avocado extract, lemon verbena, and vanilla and mint extract. This is probably my favorite thing to put on daily, because it's the cherry on top for me. I don't typically wear foundation so I love a dewy look, and these drops give me exactly that while nourishing my skin with great natural ingredients.
Weleda Skin Food: Weleda Skin Food is something I throw in from time to time when my skin is feeling extra dry. It's my favorite post-travel skincare item. It's very rich and thick, which is what makes it perfect for dry skin or nighttime.
Makeup
Glossier Boy Brow: I didn't wear a lot of makeup growing up because I wasn't allowed to, so a lot of my beauty habits from my teenage years just followed me into my early twenties. I have pretty nice size brows aside from them being a bit too short for my liking, haha. I use Glossier Boy Brow in brown because it adds just enough to my brows without overdoing it.
Honest Beauty Extreme Length Mascara + Lash Primer: This mascara is my favorite! I learned about this from the same makeup artist who gave me the moisturizer recommendation. What I love most about this mascara is it has a primer on one end and mascara on the other end. I didn't even realize you could start with a primer on your eyelashes until I tried this, and once I did, I was obsessed. I don't wear a lot of makeup, so the little [bit of product] I do wear, I want it to make some sort of difference. The primer really adds length to the lashes. Sometimes I'll just use the primer and try different mascaras with it to find my perfect combo for the day. Lately I've been using the Honest Beauty Primer with Gucci Beauty Mascara on top.
Glossier Clear Lip Gloss: As everyone can tell, I'm a lip gloss girl. There is no lip product I love more than just a clear lip gloss. I've just always been a lip gloss-over-lipstick kind of person, because I'm not super great [at creating] eye looks yet and I always felt like I couldn't wear just a lipstick with nothing on the eye, which is how lip gloss stole the top spot in my heart. My natural lips are also pretty pink, so I just like to accentuate their natural color — Glossier's clear lip gloss does that perfectly for me.
Fenty Beauty Eyeliner: I'm really into simple but fun makeup, so I love colored eyeliners and colored mascaras. These are so easy to use and they have a nice color selection.
Share this article