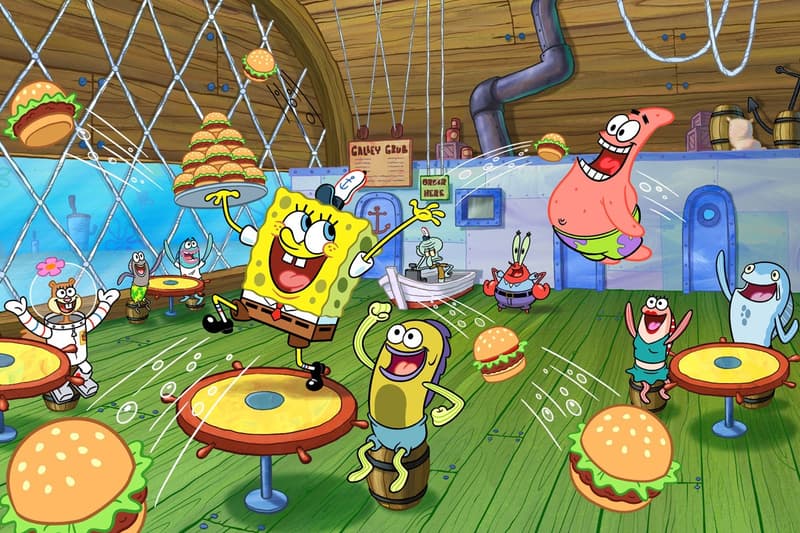 Film & TV
The First Teaser for Nickelodeon's 'The Patrick Star Show' Is Here
Next stop: Bikini Bottom.
The First Teaser for Nickelodeon's 'The Patrick Star Show' Is Here
Next stop: Bikini Bottom.
UPDATE (March 6, 2021): In August last year it was revealed that SpongeBob Squarepants' Patrick Star was rumored to be getting his own show, and now it looks like Nickelodeon has finally greenlit the project. Dubbed The Patrick Star Show, the show will see 13 episodes diving into the story of the fan-favorite character.
"Nickelodeon is diving deeper into Bikini Bottom to give fans a look at our lovable young adult Patrick Star and his entire family with a sitcom only he could imagine up," said Ramsey Naito, President of Nickelodeon Animation, about the upcoming spin-off.
Patrick Star will still be voiced by Bill Fagerbakke, and the show is set to release in July. Take a look at the teaser for The Patrick Star Show below, and get excited as we revisit Bikini Bottom.
---
ORIGINAL POST (August 11, 2020): SpongeBob Squarepants' partner-in-crime Patrick Star is getting his own spin-off show. Yes, you read that right. The character will star in the upcoming series The Patrick Star Show which will be a 13-episode order, and will reportedly feature the character as the host of a late-night talk show.
The Nickelodeon series will focus on Patrick who will be voiced by Bill Fagerbakke, and will also see appearances from original SpongeBob cast members as well as introduce us to a handful of new characters. SpongeBob Squarepants premiered in 1999 and still stands as Nickelodeon's longest-running animated series, and also holds the title of being the number-one kids animated series on TV for the last 17 years.
Stay tuned as an official release date for the upcoming series has yet to be announced.
Share this article