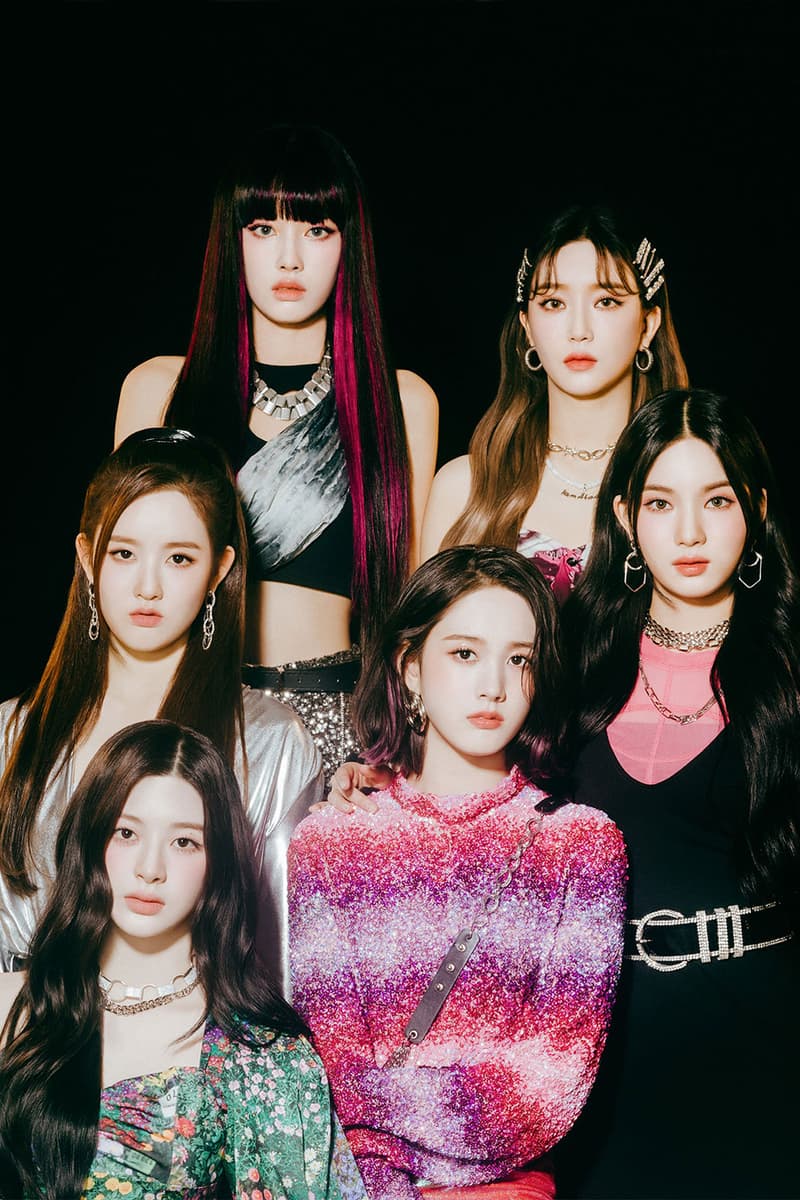 6 Up-and-Coming K-Pop Idol Groups To Watch in 2021
From STAYC to Brave Girls, we highlight the rising stars to look out for this year.
Music
6 Up-and-Coming K-Pop Idol Groups To Watch in 2021
From STAYC to Brave Girls, we highlight the rising stars to look out for this year.
For those interested in the music scene of South Korea, you would've probably noticed a lineup of new, exciting K-pop idol groups debuting left and right over the last few months. Here, we've compiled a list of up-and-coming acts you'll want to check out in 2021.
Our list highlights SM Entertainment's latest girl group aespa, who boast a strong fandom built even prior to their debut. Brave Girls, a group that first appeared back in 2011, is on the rise after their 2017 track "Rollin'" went viral on YouTube four years after its initial release. STAYC, known for their strong vocals and catchy tunes, is another name to look out for. To round out our list, we're also spotlighting boy bands such as ENHYPEN, CRAVITY and P1Harmony.
Continue reading to get to know six must-know acts in K-pop today.
Elsewhere in K-pop, we spoke to CHUNG HA about her first studio album, Querencia.
Record Label: SM Entertainment
Members: GISELLE, KARINA, NINGNING, WINTER
As SM Entertainment's first new girl group in six years since Red Velvet, aespa received much attention even before their debut. While the K-pop act is made up of four artists, each musician has a virtual alter ego, making the group an eight-member team. The quartet made their grand debut with "Black Mamba" in November 2020, with the track already garnering over 132 million views on YouTube to date. On top of that, aespa is quickly becoming fashion's new darling, as Matthew Williams enlists the four stars as Givenchy's brand ambassadors.
Record Label: Brave Entertainment
Members: Eunji, Minyoung, Yujeong, Yuna
Unlike the other groups on this list, Brave Girls actually made their debut back in 2011. Thanks to YouTube's algorithm, a commentary video about the group's 2017 release "Rollin'" went viral earlier this year. The track has since become one of the hottest K-pop songs of 2021 so far, with the musicians receiving their first-ever music show win in March.
Record Label: Starship Entertainment
Members: Allen, Hyeongjun, Jungmo, Minhee, Seongmin, Serim, Taeyoung, Wonjin, Woobin
Less than a year since their debut, nine-member group CRAVITY has already received multiple accolades including New Artist of the Year at the 12th Melon Music Awards, while becoming the first rookie in 2020 to debut on Billboard's K-pop Hot 100. After releasing three mini-albums, the group recently dropped the music video for "Bad Habits," a powerful tune accompanied by dark visuals and meticulous choreography.
Record Label: BELIFT LAB
Members: Heeseung, Jake, Jay, Jungwon, Ni-ki, Sunghoon, Sunoo
ENHYPEN is a seven-member boy group created in 2020 after Mnet's K-pop audition show titled I-LAND. Led by BELIFT LAB, a joint company between Big Hit Entertainment and CJ ENM, the team made their debut in November 2020 with their first-ever EP, Border: Day One. With the release, ENHYPEN won New Artist of the Year at the Gaon Chart Music Awards as well as Rookie Artist of the Year at the Golden Disc Awards.
Record Label: FNC Entertainment
Members: Intak, Jiung, Jongseob, Keeho, Soul, Theo
Comprised of six members from Korea, Canada and Japan, P1Harmony debuted in October 2020 with their first EP Disharmony: Stand Out. The group not only release addictive music, but they also share song covers and choreography videos on their YouTube channel, featuring music by the likes of Billie Eilish and Conan Gray.
Record Label: High Up Entertainment
Members: Isa, J, Seeun, Sieun, Sumin, Yoon
STAYC, short for "Star To A Young Culture," is one of the first groups by High Up Entertainment. Originally known as the High Up Girls, the team made their debut in November 2020 with "So Bad." Despite being their first release, the track's music video recorded over 2.6 million views in the first 24 hours, proving STAYC's potential as a rising K-pop group. Following their first release, the artists are now preparing for their comeback in early April with a single album titled STAYDOM.
Share this article