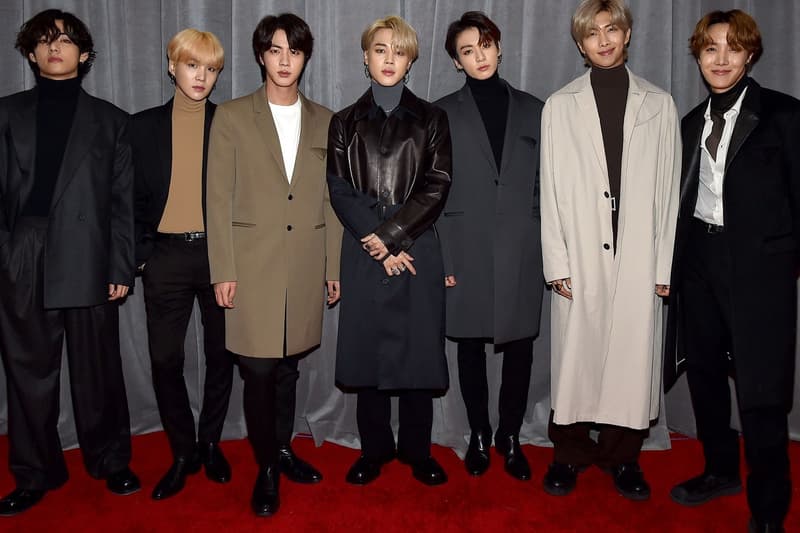 Music
BTS Shares Experiences of Racism in Statement on Anti-Asian Violence
"What is happening right now cannot be dissociated from our identity as Asians."
BTS Shares Experiences of Racism in Statement on Anti-Asian Violence
"What is happening right now cannot be dissociated from our identity as Asians."
BTS has issued a statement condemning the wave of anti-Asian hate and violence continuing to sweep the U.S. Posted to the official BTS Twitter in both Korean and English, the statement sends a clear message to the group's 34-million-strong following.
"We send our deepest condolences to those who have lost their loved ones. We feel grief and anger," BTS begins. The statement goes on to share the members' personal experiences of racism: "We have endured expletives without reason and were mocked for the way we look. We were even asked why Asians spoke in English." The group states these examples of discrimination are "inconsequential compared to the events that have occurred over the past few weeks," a reference to recent anti-Asian hate crimes including the mass shooting that took place in Atlanta earlier this month.
"What is happening right now cannot be dissociated from our identity as Asians," BTS notes. "What our voice must convey is clear. We stand against racial discrimination. We condemn violence. You, I and we all have the right to be respected," the statement concludes.
Head to Twitter to read BTS' statement on anti-Asian hate, and check out our roundup of ways to support the AAPI community.
Share this article