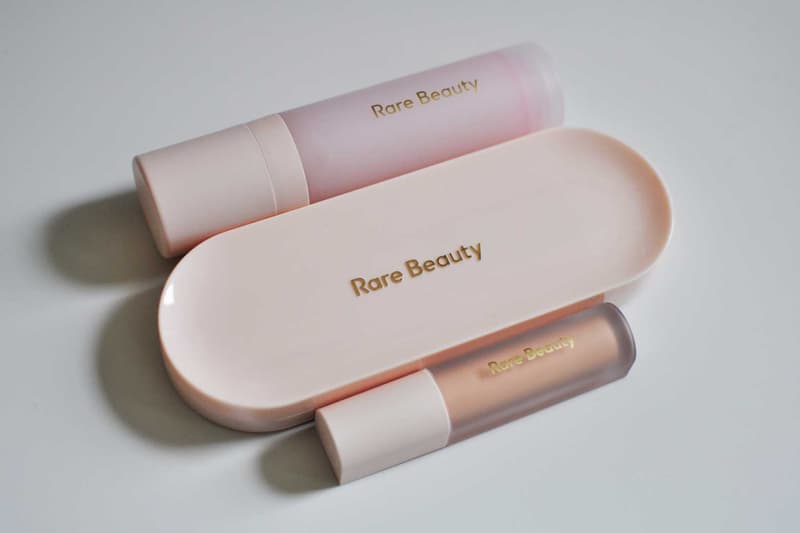 Beauty
I'm Using Rare Beauty's "True to Myself" Eyeshadow Palette All Summer
An editor reviews Selena Gomez's latest makeup collection.
I'm Using Rare Beauty's "True to Myself" Eyeshadow Palette All Summer
An editor reviews Selena Gomez's latest makeup collection.
I'm a Selena Gomez stan. Predictably, I was thrilled when I unboxed the star's newest release from Rare Beauty, the makeup brand she launched last year. The latest drop from the "Lose You To Love Me" singer introduces three new products to her lineup: an eyeshadow primer, a pore-blurring face primer and an eyeshadow palette featuring a collection of shades dubbed "True to Myself."
As more people in the U.S. get vaccinated and things begin to open back up, I'm looking forward to the return of full-on glam: glittery eyeshadow, bright lipstick, the whole shebang. Gomez's latest offerings are just what I need to dip my toe back into the makeup game after a year of focusing on skincare and minimal, Zoom-appropriate looks.
Keep reading for why I'll be using this week's Editor's Pick all summer long.
WHAT IT IS: Rare Beauty Discovery Eyeshadow Palette in "True to Myself"
WHY IT'S WORTH THE HYPE: Featuring seven shades in matte, iridescent and glitter finishes, the compact palette packs a punch. The colors are suited to a range of looks, from everyday casual to show-stopping. "Undeniable," a matte purple taupe, is perfect for defining the lash line and adding depth to the outer corners of the eyes, while "Genuine," a matte peach, can be dusted all over the lid for an effortlessly bronzed effect. "Loyal," a matte warm brown, is also ideal for an understated yet polished look.
In more statement-making shades, "Passionate" is a deep, magenta-toned gold with duo-chrome iridescence. For added pop, layer it underneath "Accepting," a rose gold shade with full-grain glitter. "Positive," a metallic pink champagne, is stunning when applied to the inner corner of the eye and "Pure," a saturated gold, is rich enough to be used on its own.
The eyeshadow palette is a definite favorite, but Rare Beauty's new primers aren't the right fit for me. The Always an Optimist Pore Diffusing Primer is too mattifying for the dry areas of my combination skin, and the Always an Optimist Eyeshadow Primer isn't mattifying enough for my oily eyelids (yes, eyelid grease is a thing for those with hooded eyes and monolids).
Still, I'm a Rare Beauty fan through and through. In case you needed another reason to love Gomez, Rare Beauty just launched Mental Health 101, an education and advocacy campaign for Mental Health Awareness Month. The brand has set up a petition advocating for mental health services in schools, and Gomez will be matching up to $200,000 USD in donations made to her new fundraiser for educational programs on crisis response and suicide prevention.
WHERE YOU CAN FIND IT: Rare Beauty's Discovery Eyeshadow Palette in "True to Myself" retails for $29 USD at the Sephora website. The brand's Always an Optimist Eyeshadow Primer and Always an Optimist Pore Diffusing Primer retail for $18 and $26 USD respectively.
Share this article