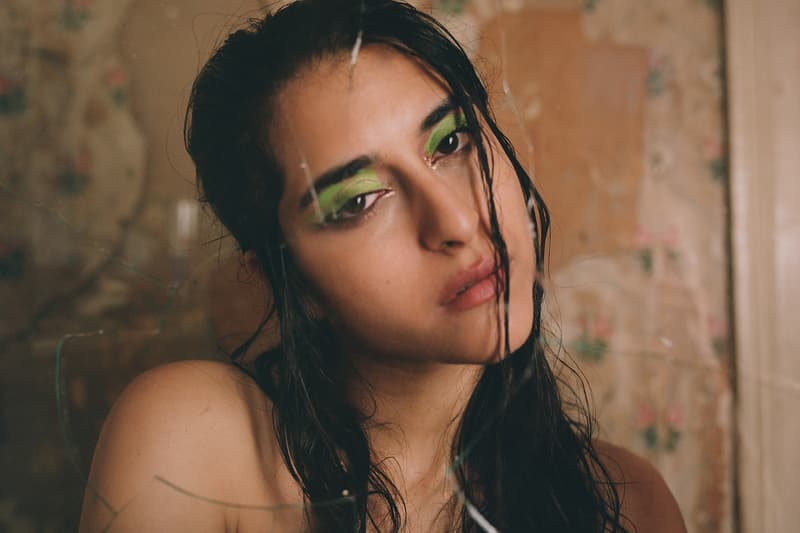 15 Songs To Add to Your Pride Playlist
Celebrate the month with LGBTQ+ anthems old and new.
With Pride Month now underway, we're reflecting on its activist roots and celebrating the LGBTQ+ community with a Pride playlist, filled with empowering anthems by radical artists then and now. Whether you're jamming out to these tracks on your commute, or belting your highest note in the shower, these songs are guaranteed to keep the festivities alive no matter how you choose to celebrate this June.
Discover our compilation below and save the HYPEBAE Pride playlist on Spotify. To give back to the LGBTQ+ community, consider supporting and donating to these charities and Black-led organizations.
"Born This Way" – Lady Gaga
Even after 10 years since its release, Lady Gaga's "Born This Way" still radiates big queer energy. The misunderstood masterpiece was and still is a hit that resonates with listeners across the globe.
Listen: Spotify | Apple Music
"Vogue" – Madonna
Part of her 1990 album I'm Breathless, Madonna's "Vogue" set the tone for dance music back in the day. The singer also helped bring the underground vogueing dance form into the mainstream culture by performing it in her iconic black-and-white music video.
Listen: Spotify | Apple Music
"The Bitch Is Back" – Elton John
Written with his longtime collaborator Bernie Taupin, Elton John's "The Bitch Is Back" was the first song with the word "bitch" in the title to become a hit in 1974. Initially, radio stations in the U.S. refused to play the song due to its content. "Some radio stations in America are more puritanical than others. I used to get bleeped quite a lot," the artist recalled in an interview.
Listen: Spotify | Apple Music
"MONTERO (Call Me By Your Name)" – Lil Nas X
Titled after Lil Nas X's legal name, Montero Lamar Hill, as well as André Aciman's novel, "MONTERO (Call Me By Your Name)" explores the themes of intimate relationships, sexuality and fame. The single landed first place on Billboard's Hot 100 list during its opening week.
Listen: Spotify | Apple Music
"High Horse" – Kacey Musgraves
"High Horse" by Kacey Musgraves is a pop-disco bop that features elements of country. Through the use of wordplay and double entendres, the songstress encourages listeners to pack their bags and "ride straight out of this town."
Listen: Spotify | Apple Music
"Tomboy" – Princess Nokia
A track on Princess Nokia's 1992 Deluxe album, "Tomboy" is an ode to ladies with "little titties and a fat belly" — the complete opposite of the rap culture's unrealistic view of women. Embodying the message and title of her song, the rapper is seen rocking oversized tees and jeans in the music video.
Listen: Spotify | Apple Music
"Chance" – Hayley Kiyoko
Hayley Kiyoko's dreamy synth-pop anthem "Chance" is based on those moments when the artist denied her true feelings for someone out of fear of rejection. Kiyoko's goal for her single is to help listeners push past their self-doubt, and to remind them they are worthy of love.
Listen: Spotify | Apple Music
"Manta Rays" – Chloe Moriondo
Chloe Moriondo recently dropped her debut album Blood Bunny. One of the standout tracks on the project is the love song "Manta Rays," which is the first piece she ever wrote on guitar.
Listen: Spotify | Apple Music
"INTO IT" – Gia Woods
The fourth release of her CUT SEASON EP, Gia Woods demonstrates her soothing pop vocals over her unapologetic tunes on "INTO IT." The song centers on fiery and tumultuous relationships.
Listen: Spotify | Apple Music
"Bloom" – Troye Sivan
Australian singer-songwriter Troye Sivan dropped his second studio album Bloom back in 2018. The 10-track record features a song also called "Bloom," which Sivan described as "the most subversively queer song on the album."
Listen: Spotify | Apple Music
"Chanel" – Frank Ocean
Frank Ocean's bisexual anthem "Chanel" changed the game when it dropped back in 2017. Praised for its lyrics that center on sexual fluidity and masculinity, Ocean raps and croons in the hook, "I see both sides like Chanel/See on both sides like Chanel."
Listen: Spotify | Apple Music
"Honey" – Kehlani
Kehlani shows off her raw writing and silky vocals on her acoustic track "Honey." Written for a lover, the R&B songstress sings: "I like my girls just like I like my honey, sweet/ A little selfish."
Listen: Spotify | Apple Music
"Immaterial" – SOPHIE
First unveiled at SOPHIE's 2017 Live Debut show at Teragram Ballroom, Los Angeles, "Immaterial" is a song about dismantling gender norms. "We're just, im-ma-ma-material (I could be anything I want)/Immaterial, immaterial boys (anyhow, anywhere)/Immaterial girls (any place, anyone that I want)," Cecile Believe sings.
Listen: Spotify | Apple Music
"If Only" – Raveena
Raveena decided to write "If Only" after leaving a toxic relationship. "For me, this song is about recognizing your own strength and divinity as a woman and moving on from anyone in your life that doesn't support that journey," the Indian-American musician explained in an interview.
Listen: Spotify | Apple Music
"XS" – Rina Sawayama
The third single off her debut studio album, Sawayama, Japanese-British singer-songwriter Rina Sawayama's "XS" is a song that "mocks capitalism in a sinking world," she shared in a statement. Inspired by the early '00s, Sawayama plays with classic R&B vibes on the track.
Listen: Spotify | Apple Music
---
HYPEBAE's Pride Playlist
Share this article