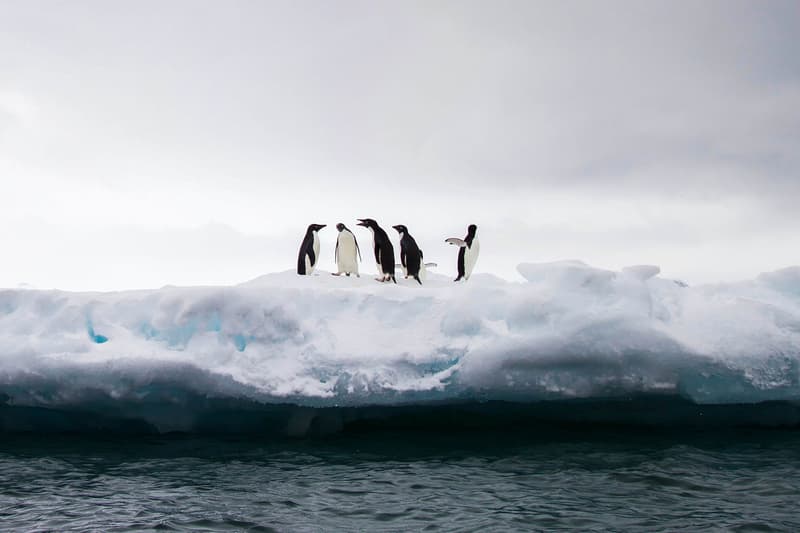 Antarctica Reached Its Highest Temperature Ever in 2020
Confirmed by the United Nations.
The United Nations has confirmed that Antarctica reached a new record-high temperature of 18.3 degrees Celsius (64.9 degrees Fahrenheit) in 2020.
According to the World Meteorological Organization (WMO), Argentina's Esperanza research station on the Antarctic Peninsula reached the temperature on February 6 last year. The organization's secretary-general Petteri Taalas shared: "Verification of this maximum temperature record is important because it helps us to build a picture of the weather and climate in one of Earth's final frontiers."
Rising almost three degrees Celsius over the past 50 years, the Antarctic peninsula is one of the fastest-warming regions in the world. "This new temperature record is therefore consistent with the climate change we are observing," the WMO explained. Antarctica's average annual temperature usually lies around negative 10 degrees Celsius (negative 14 degrees Fahrenheit) to negative 60 degrees Celsius (negative 76 degrees Fahrenheit).
With this new record, WMO's vice president Celeste Saulo stressed the importance of taking measures to help protect the planet: "It is essential to continue strengthening the observing, forecasting and early warning systems to respond to the extreme events that take place more and more often due to global warming."
You can head to the official WMO website to learn more.
---
Share this article