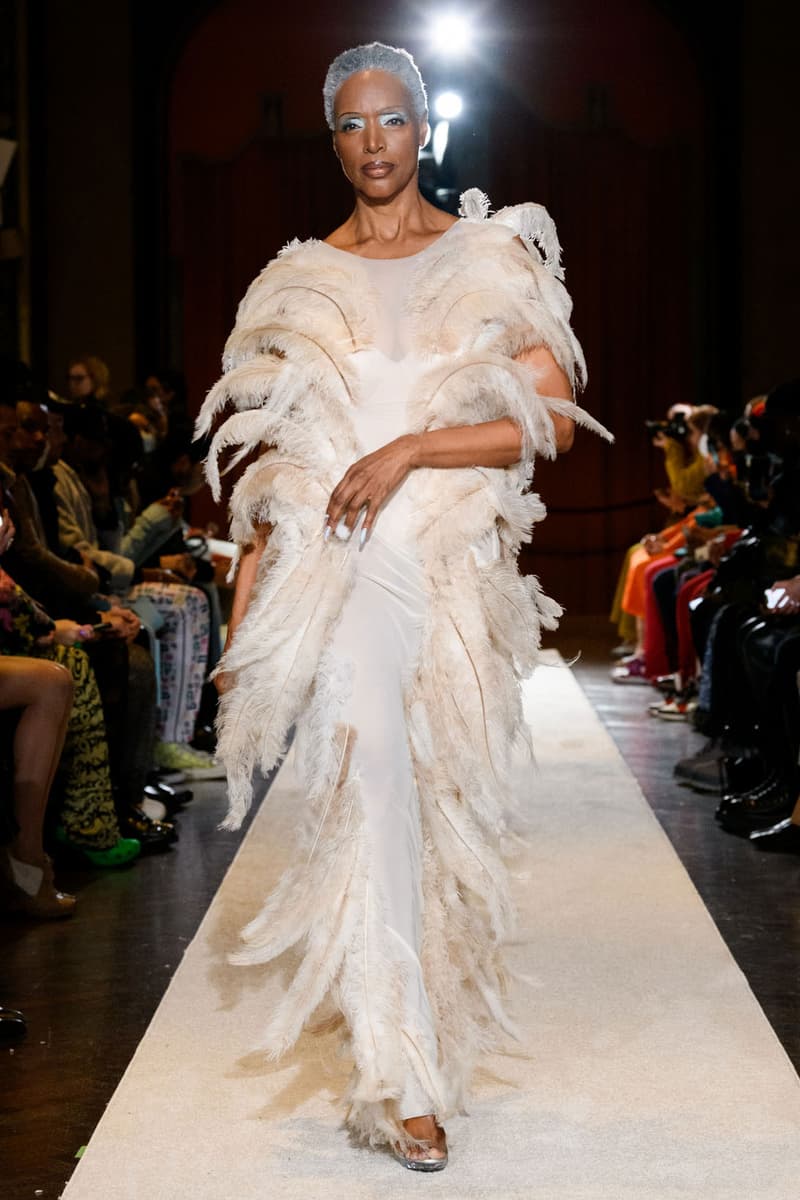 1 of 32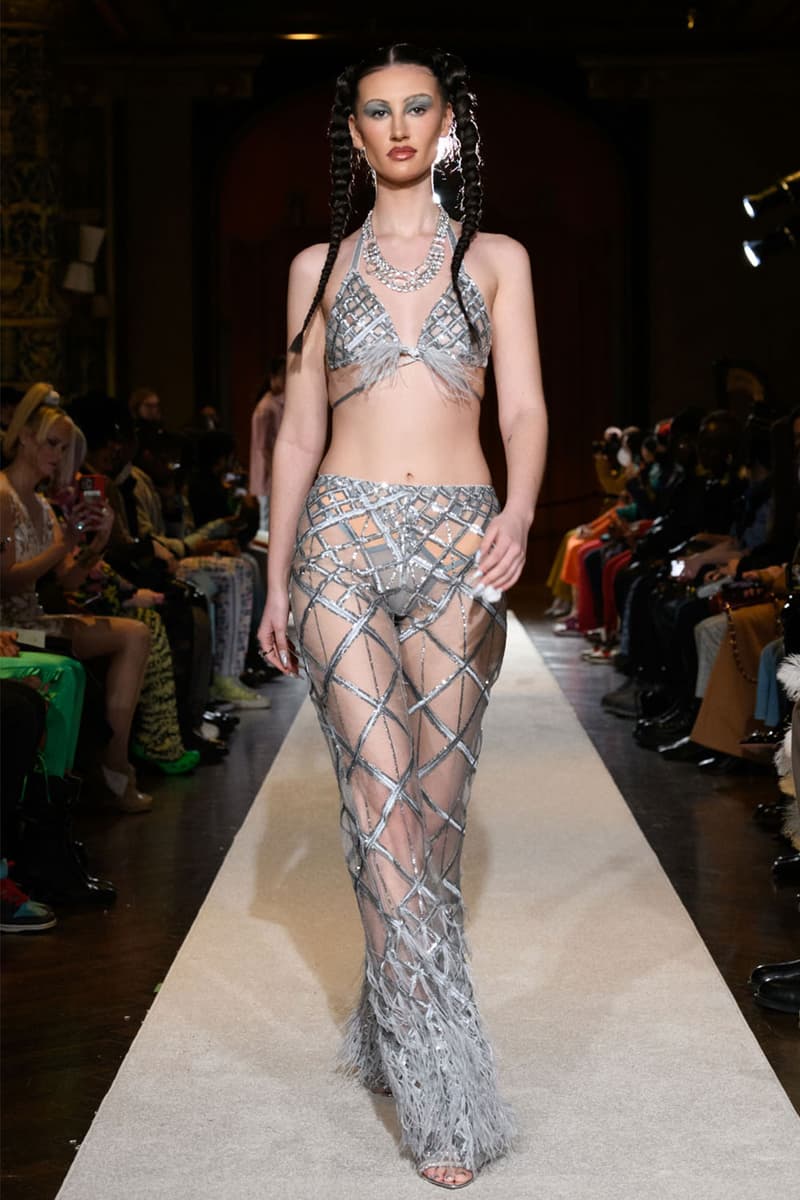 2 of 32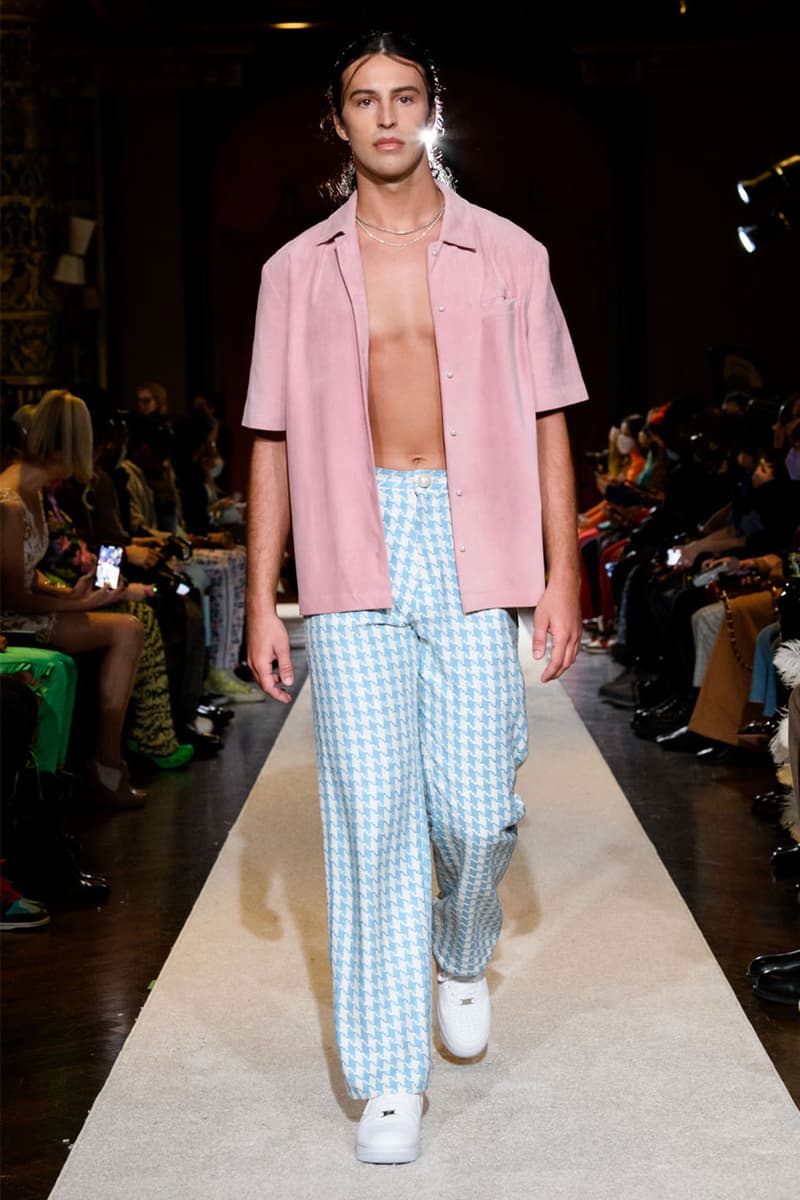 3 of 32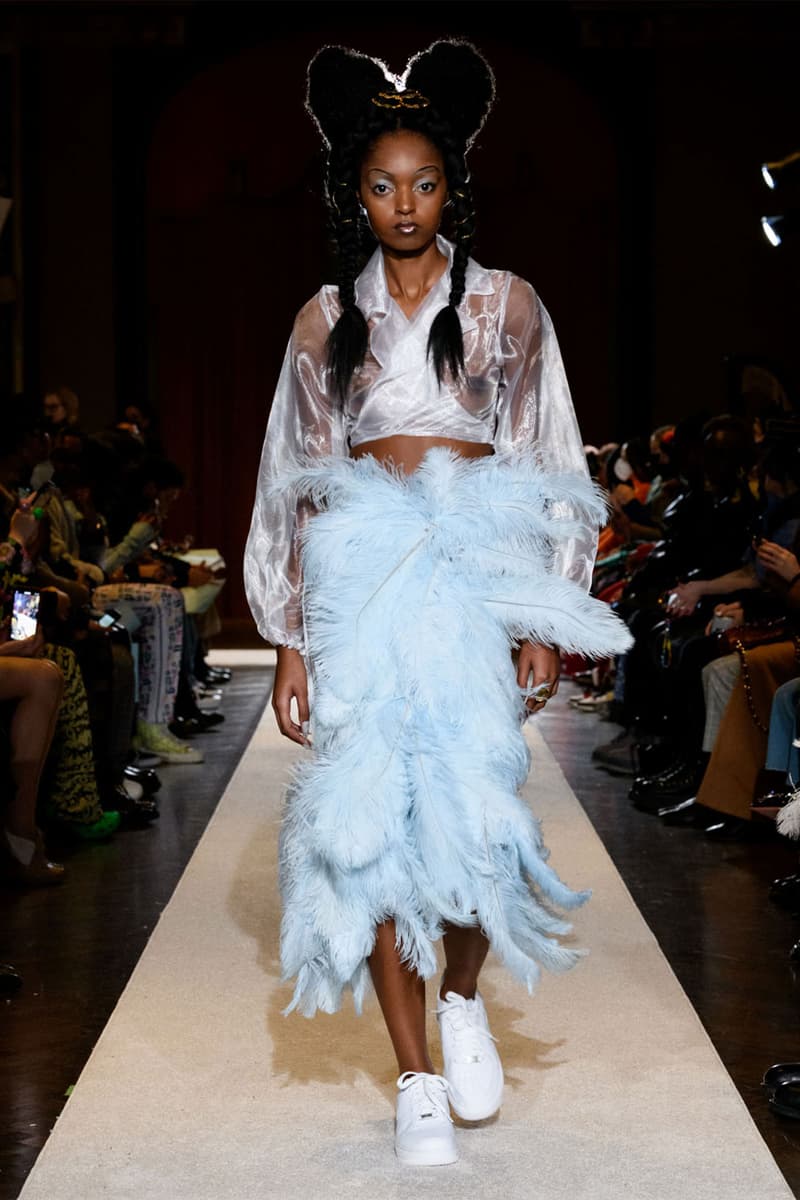 4 of 32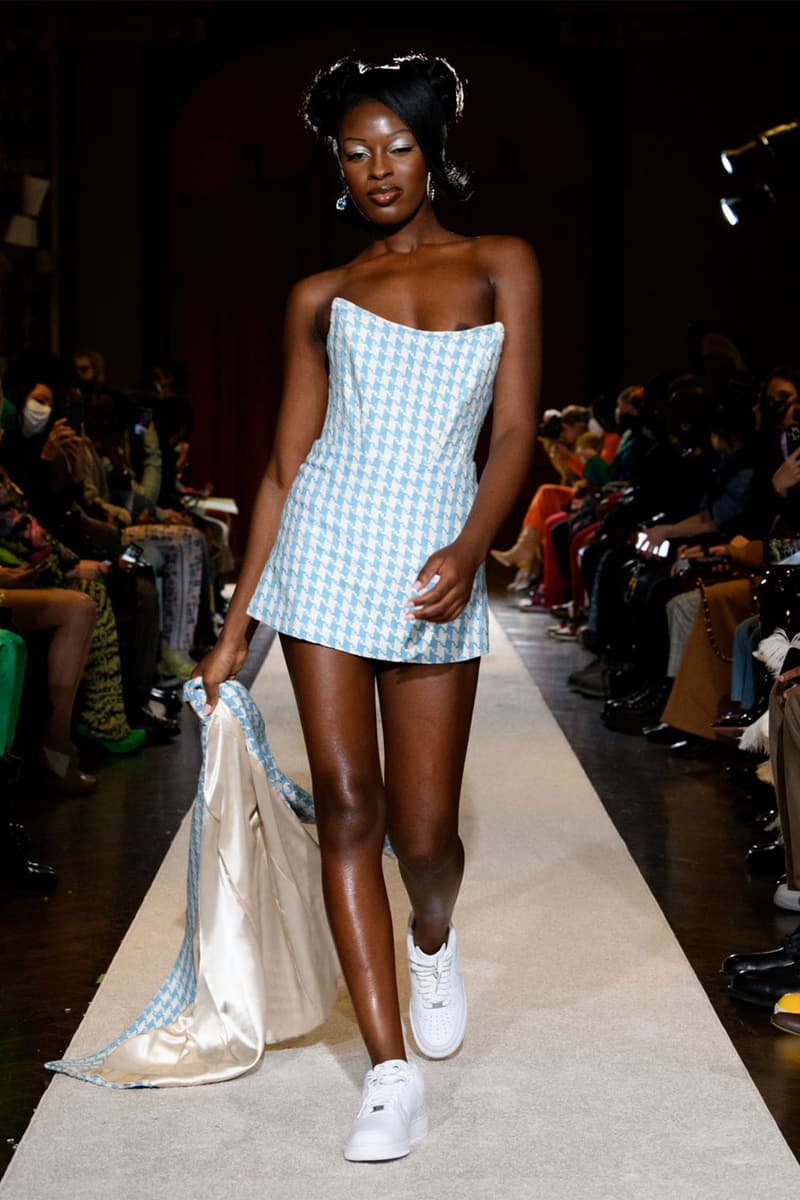 5 of 32
6 of 32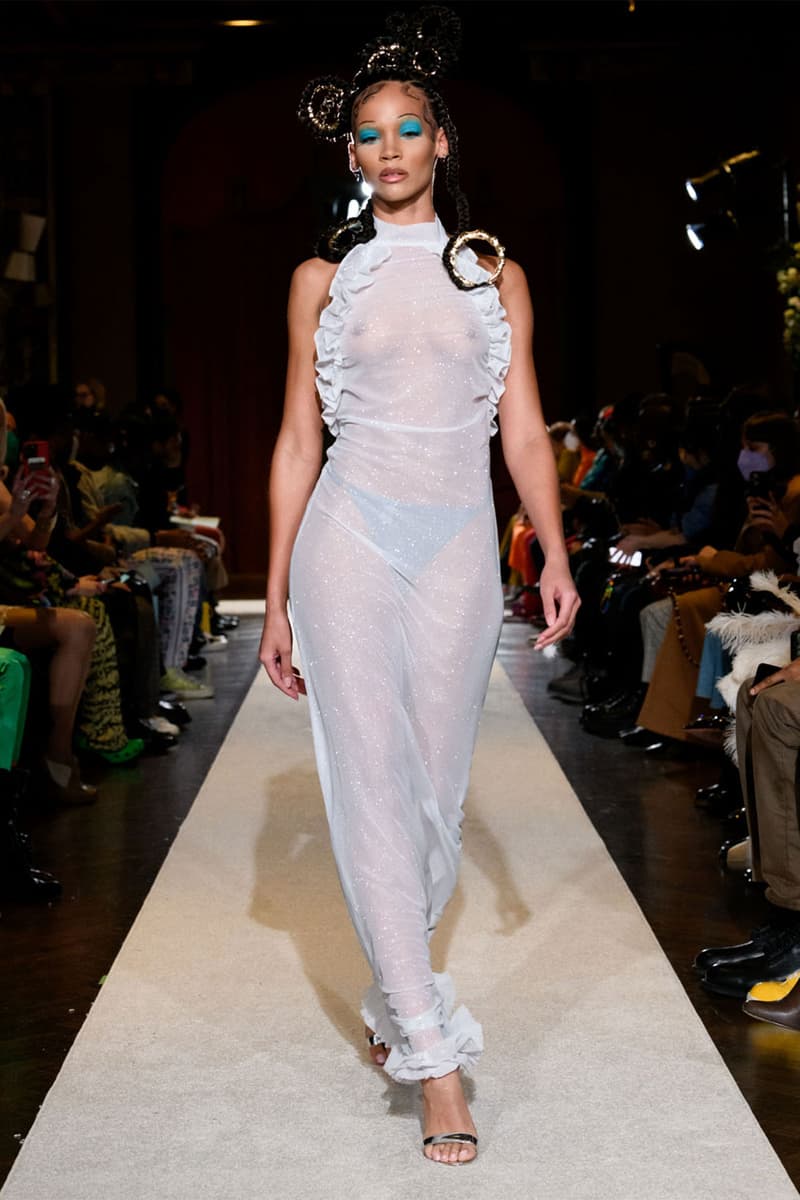 7 of 32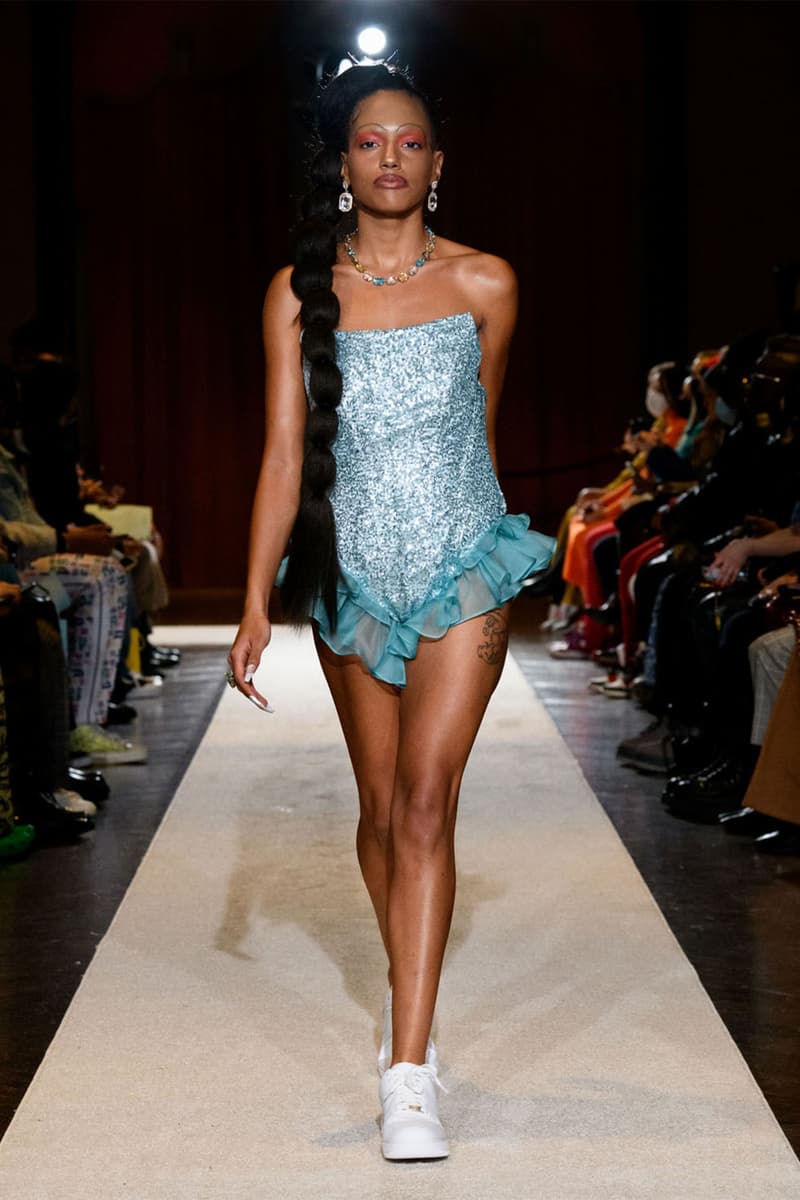 8 of 32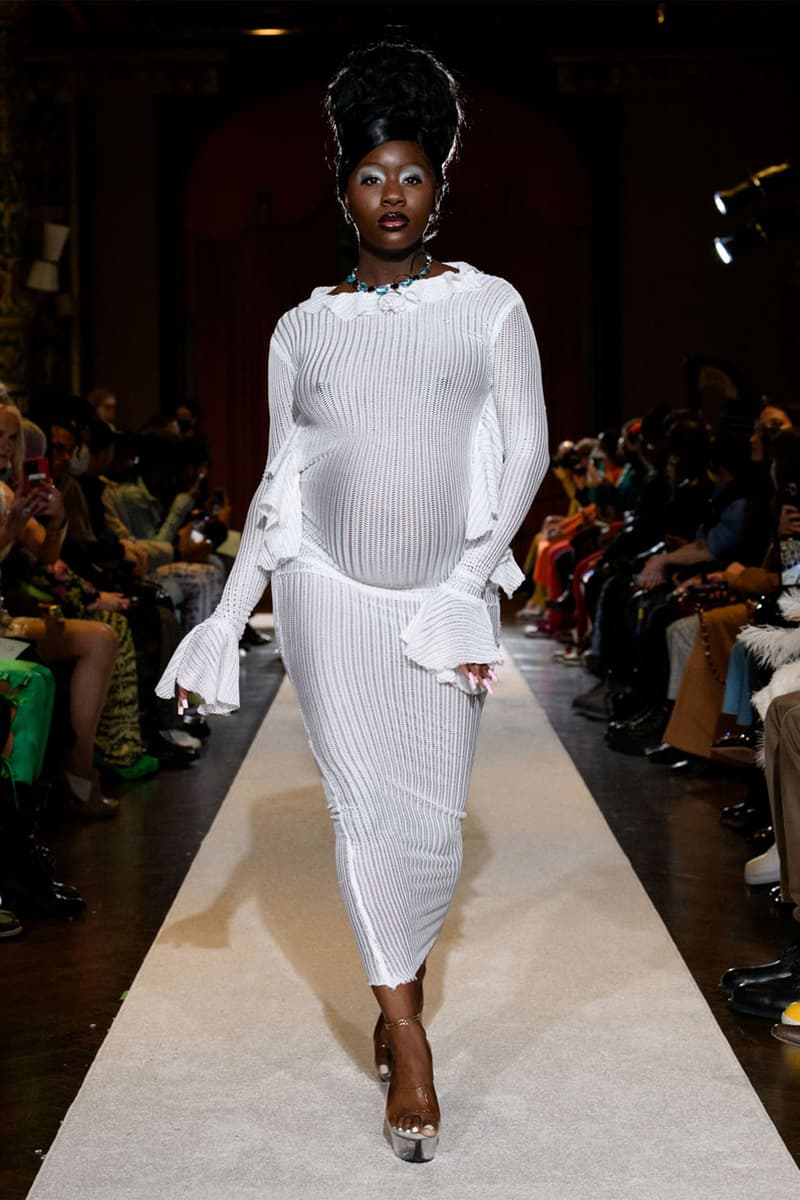 9 of 32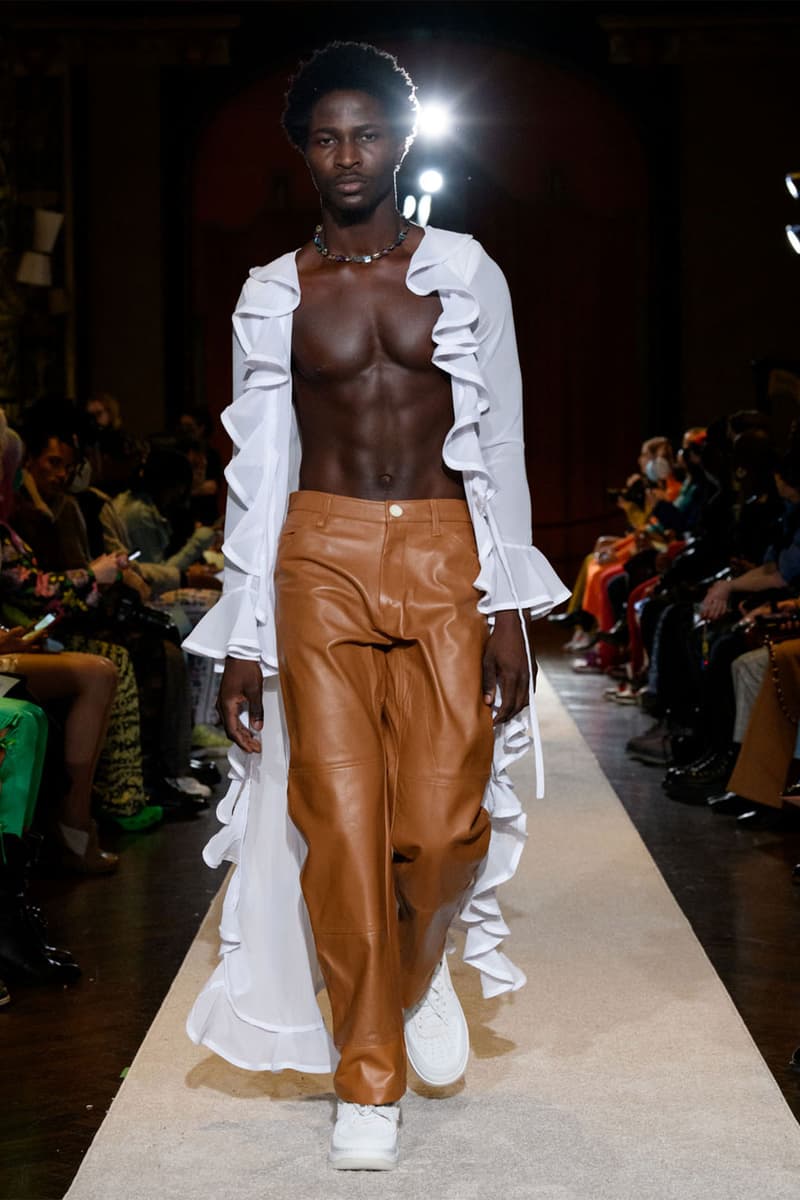 10 of 32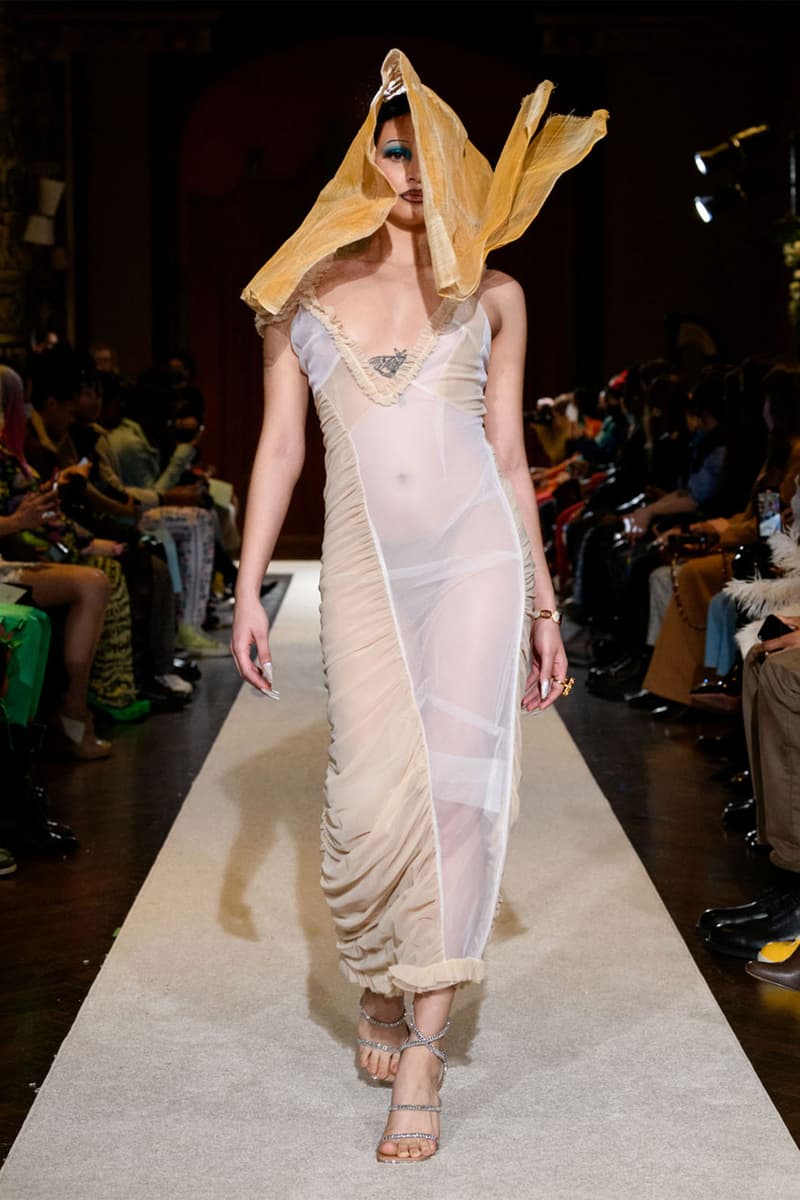 11 of 32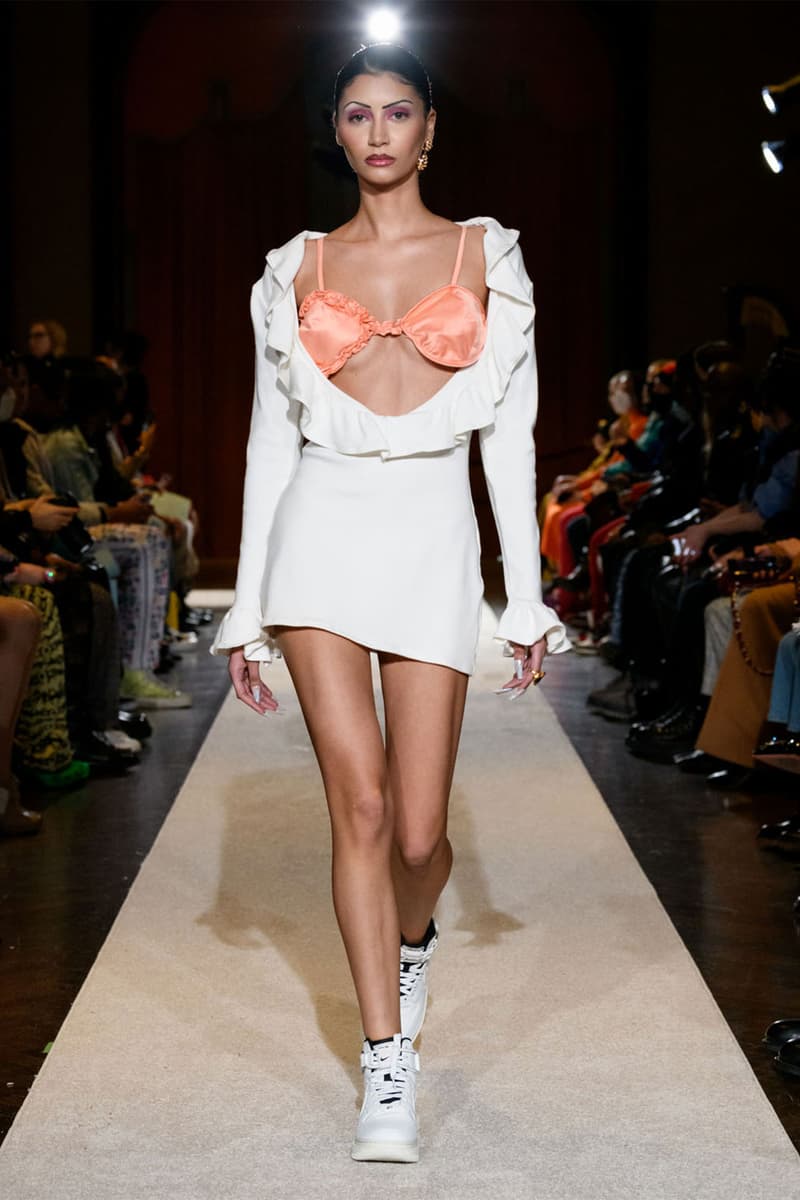 12 of 32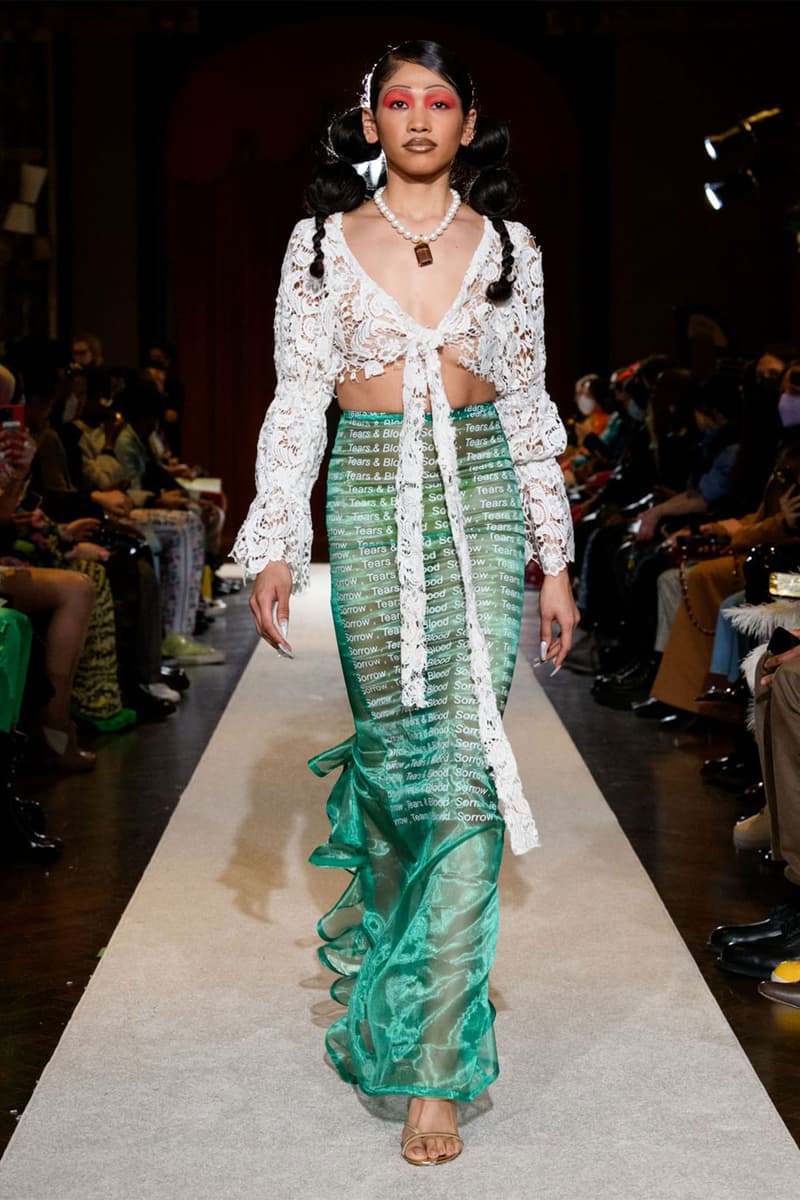 13 of 32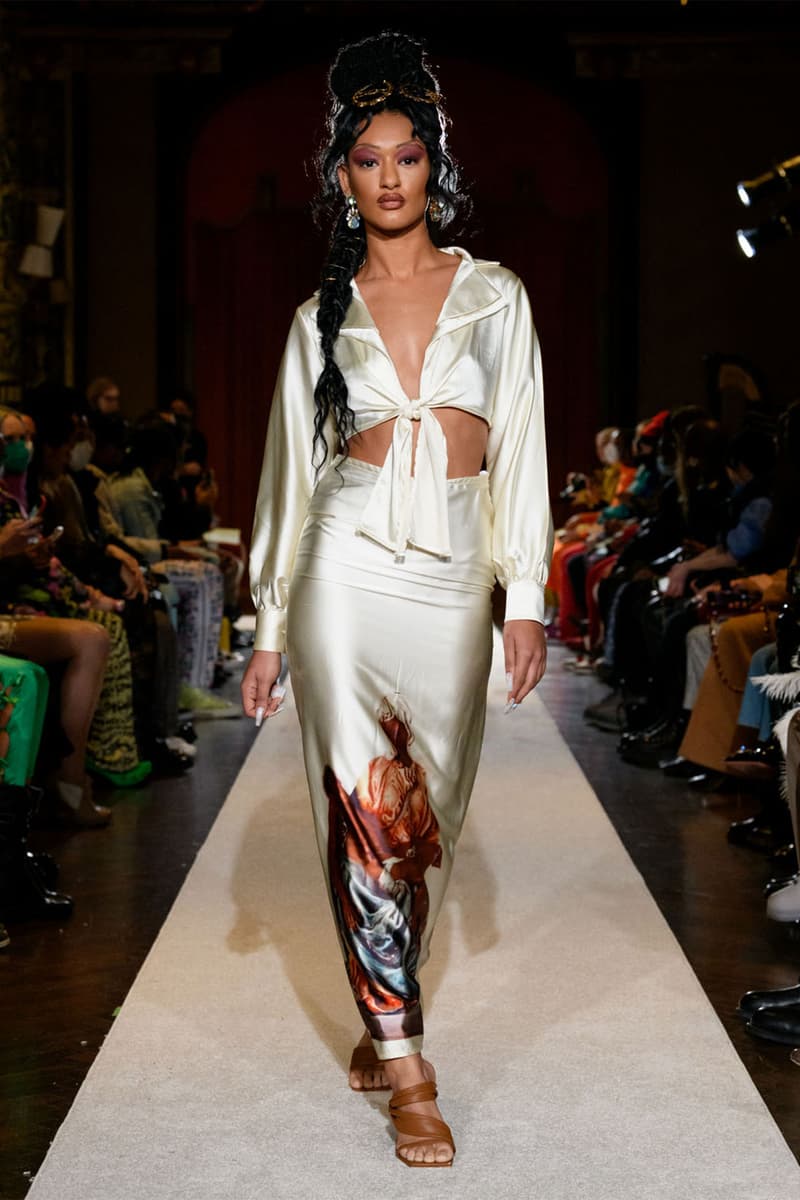 14 of 32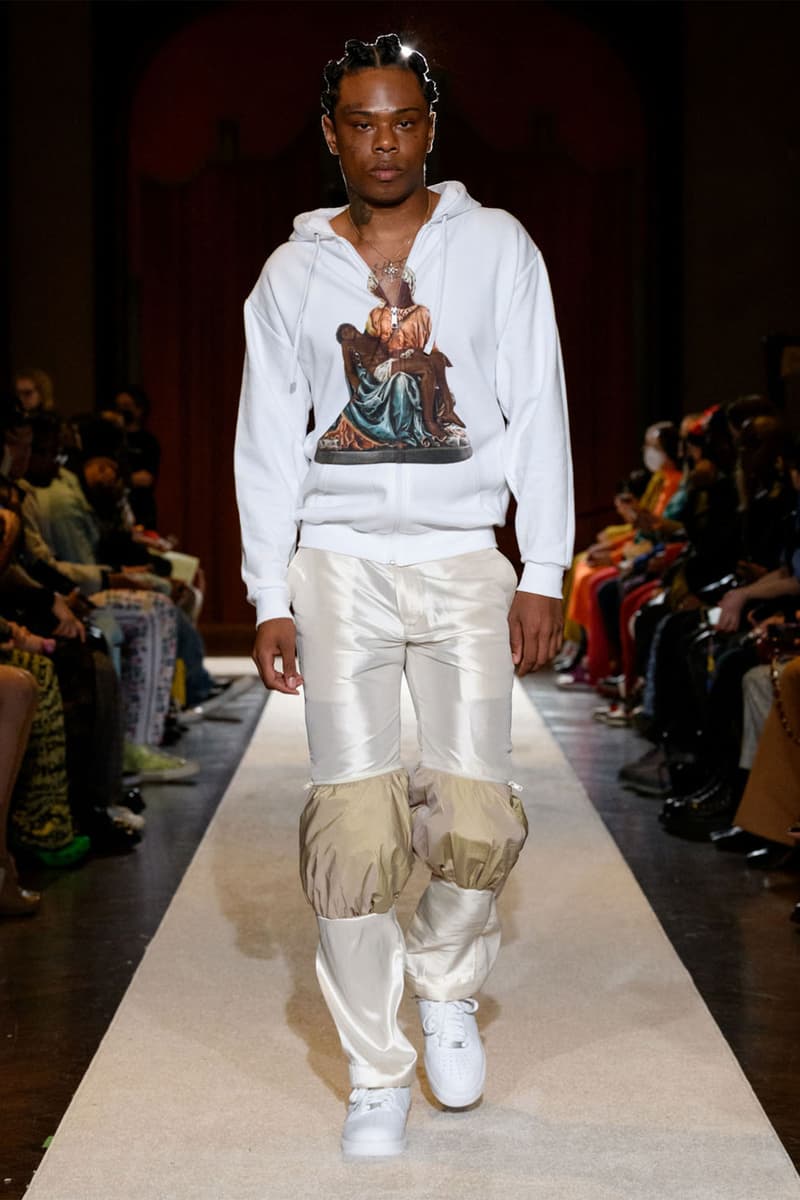 15 of 32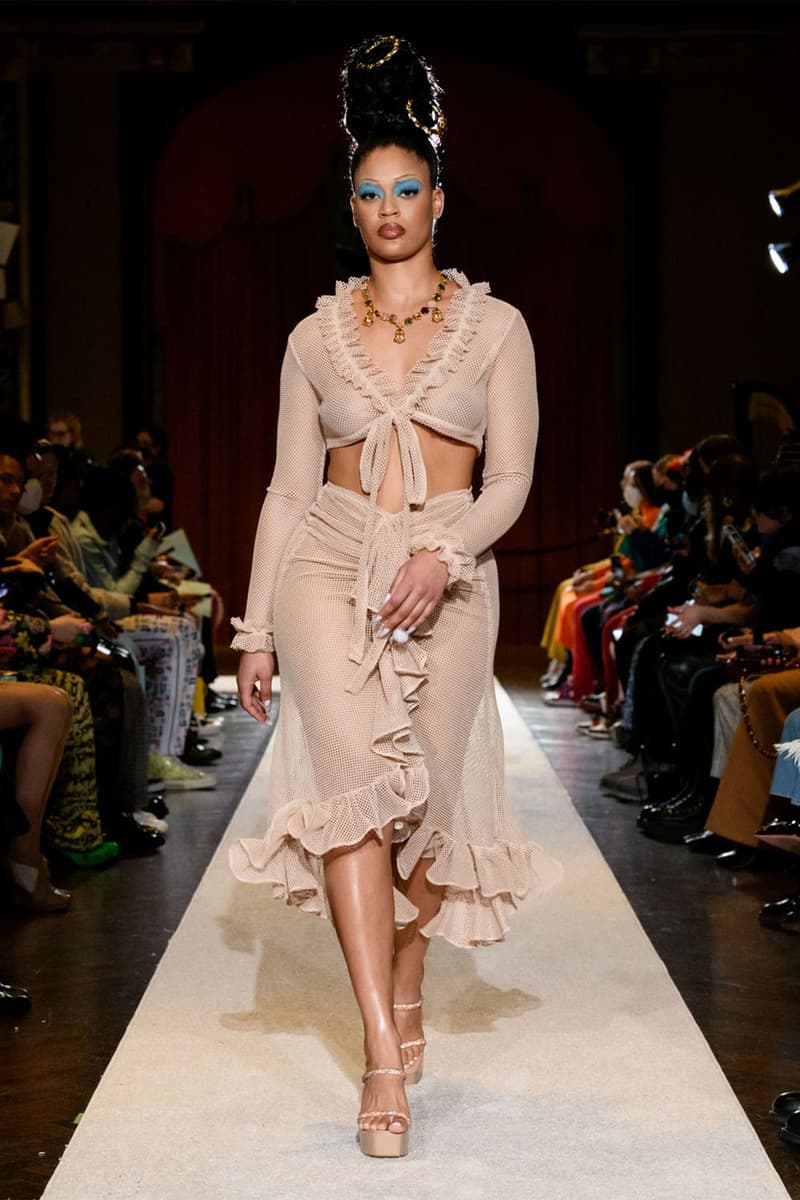 16 of 32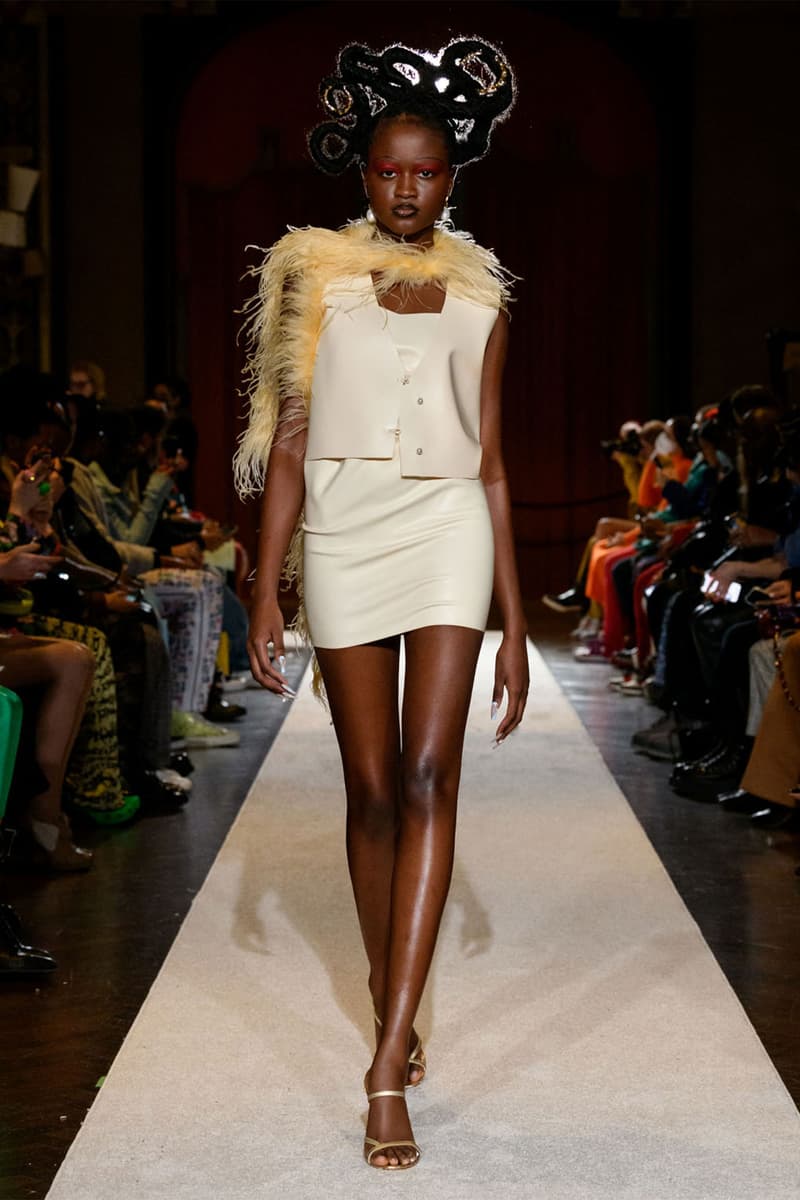 17 of 32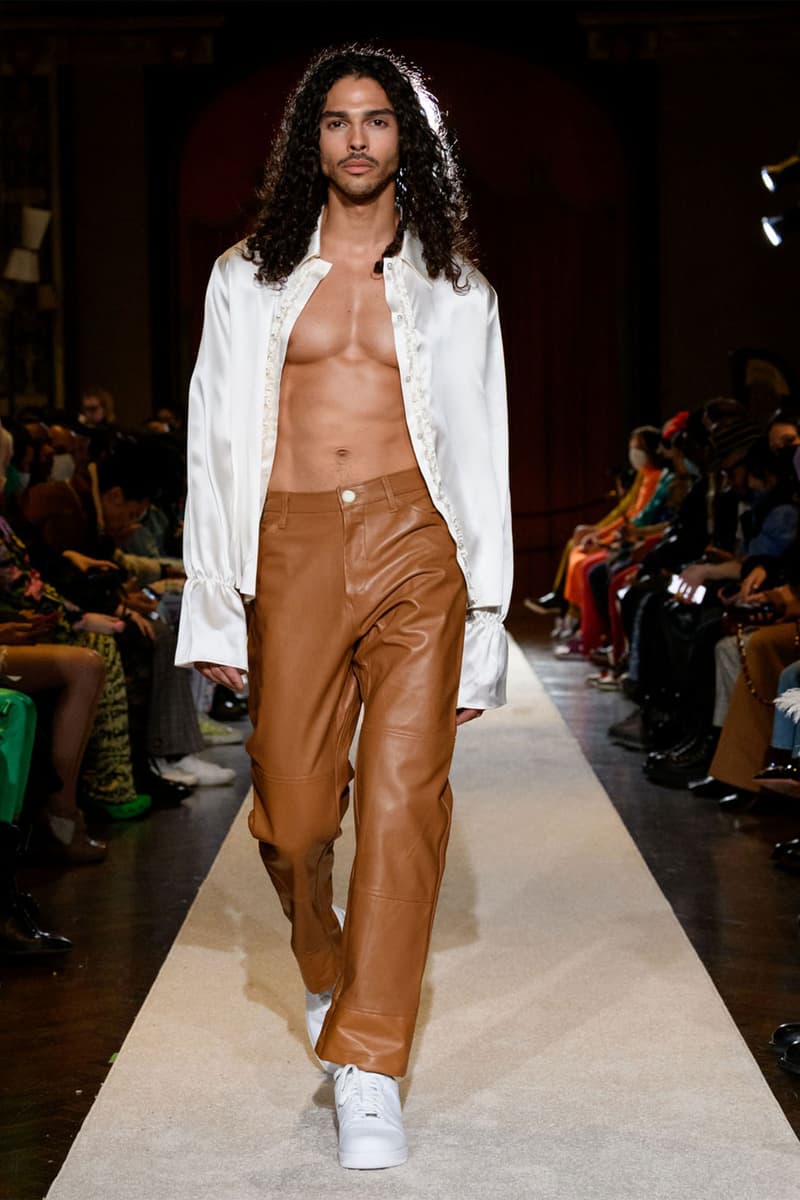 18 of 32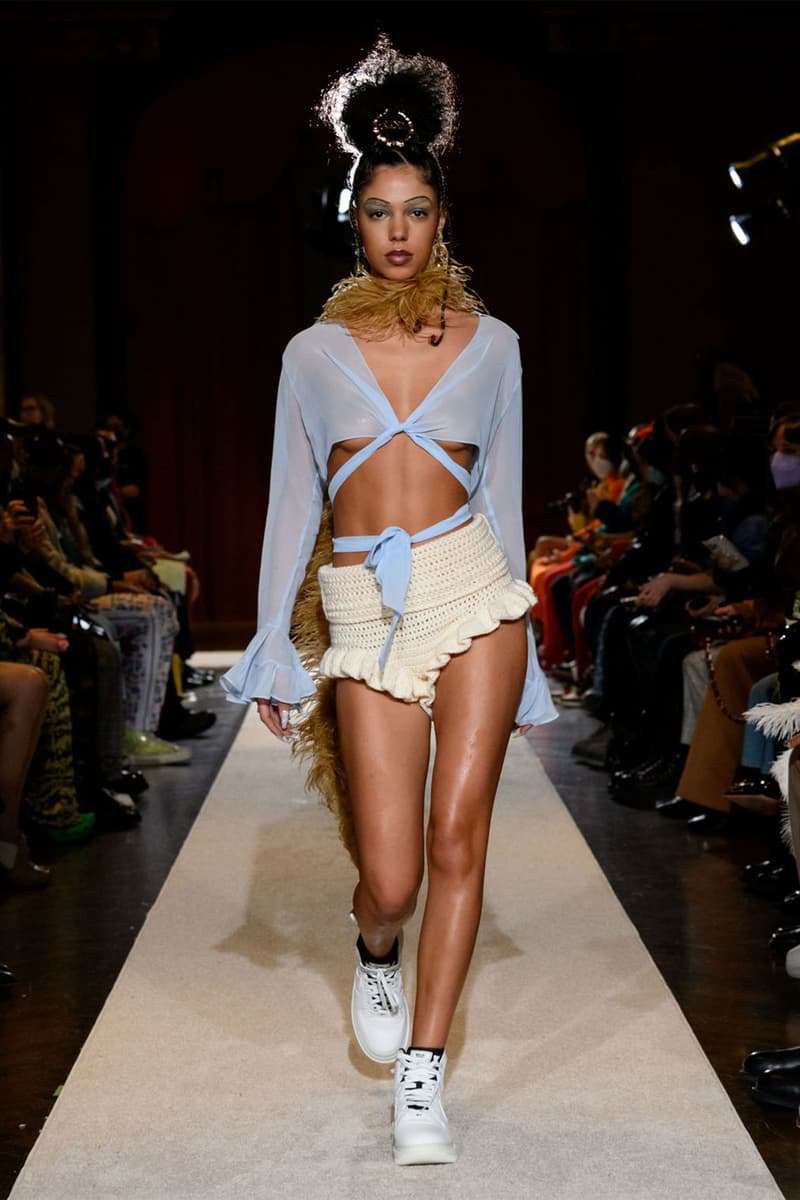 19 of 32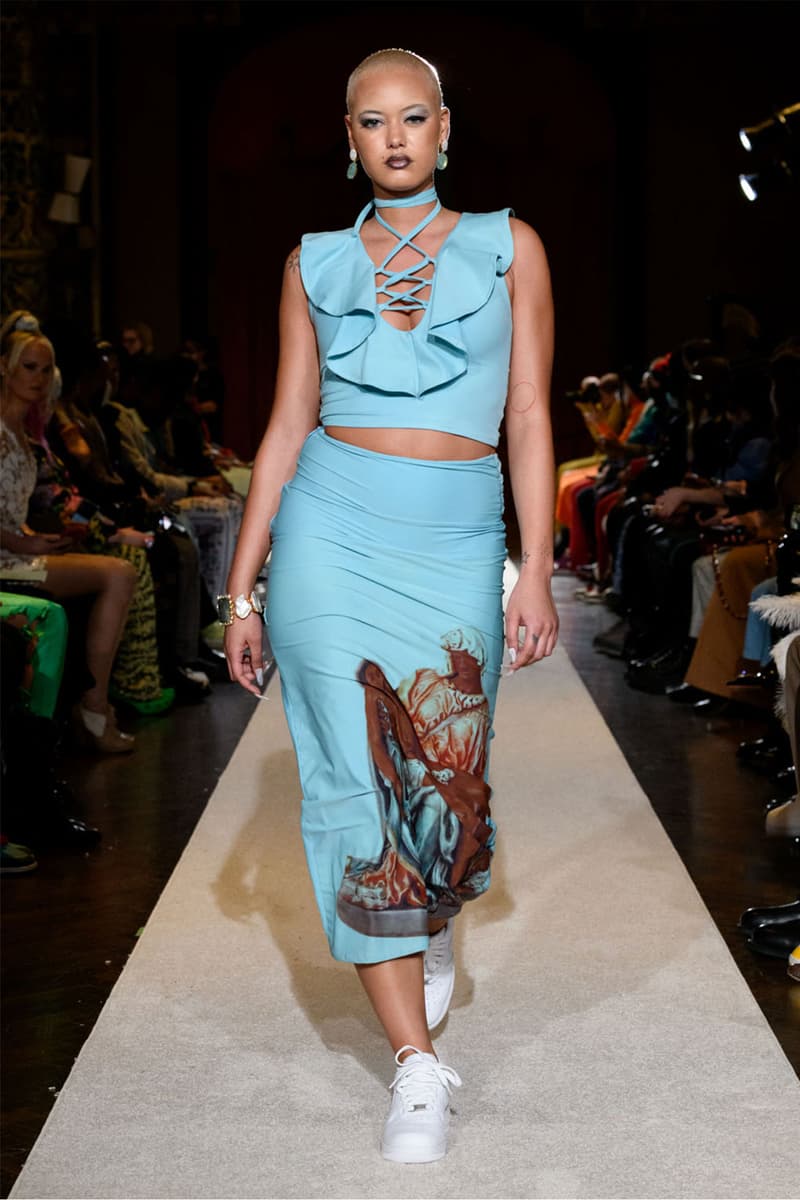 20 of 32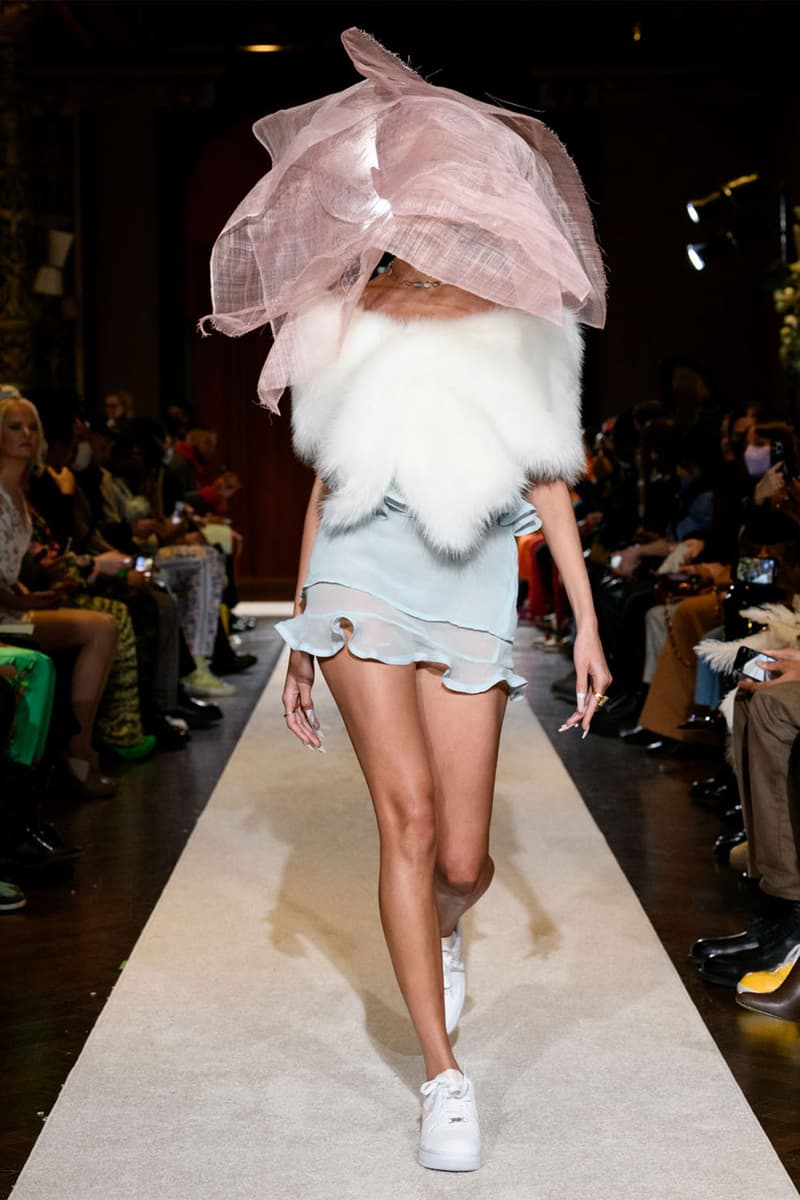 21 of 32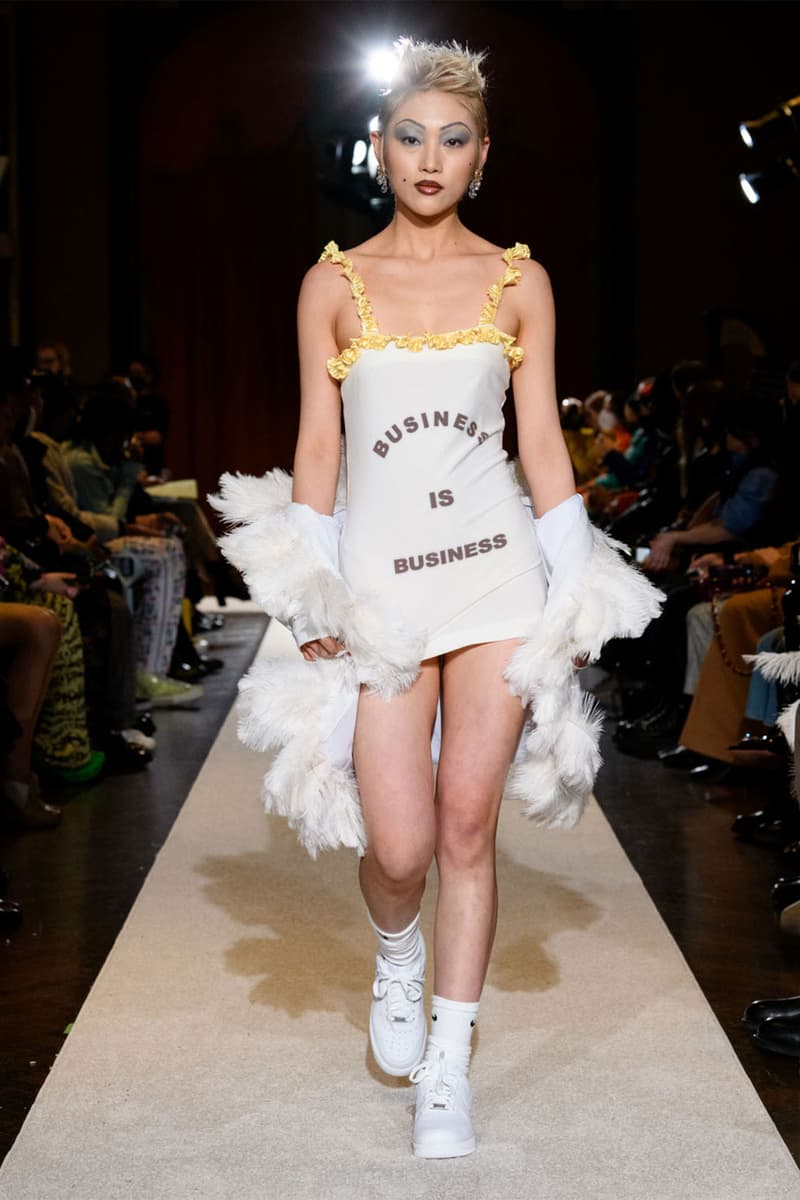 22 of 32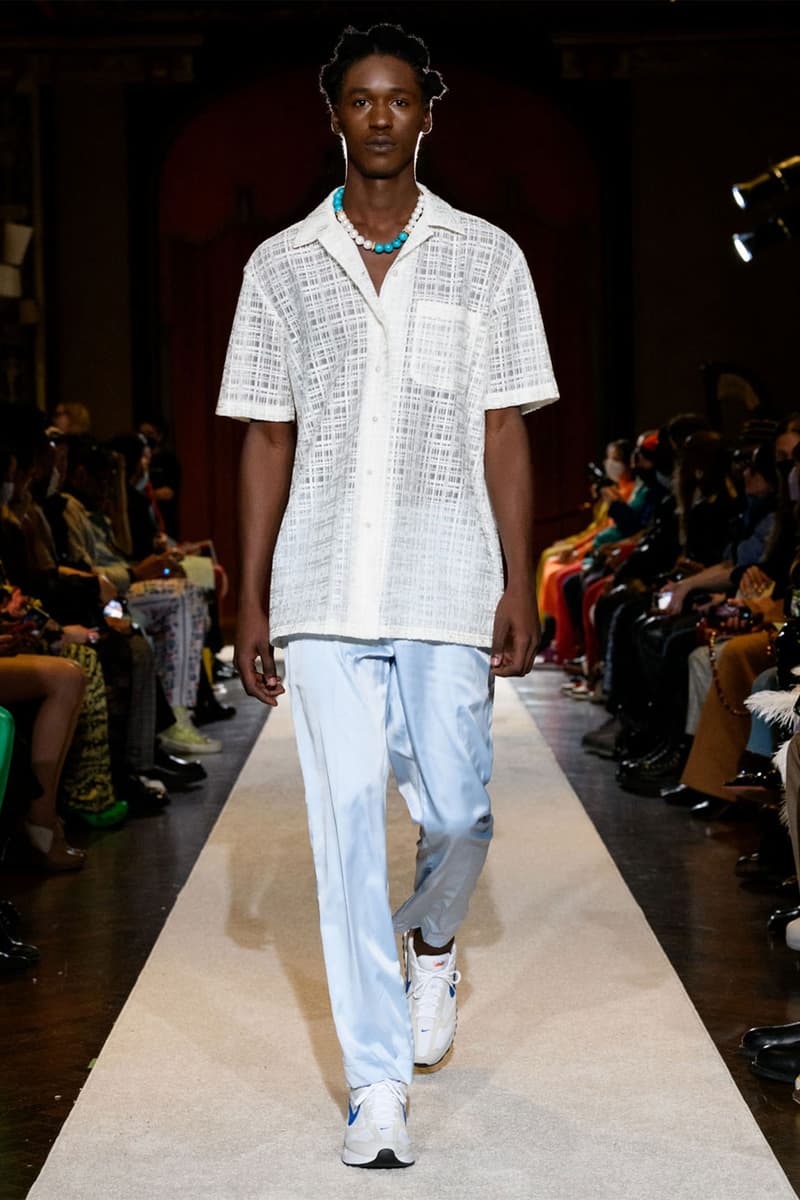 23 of 32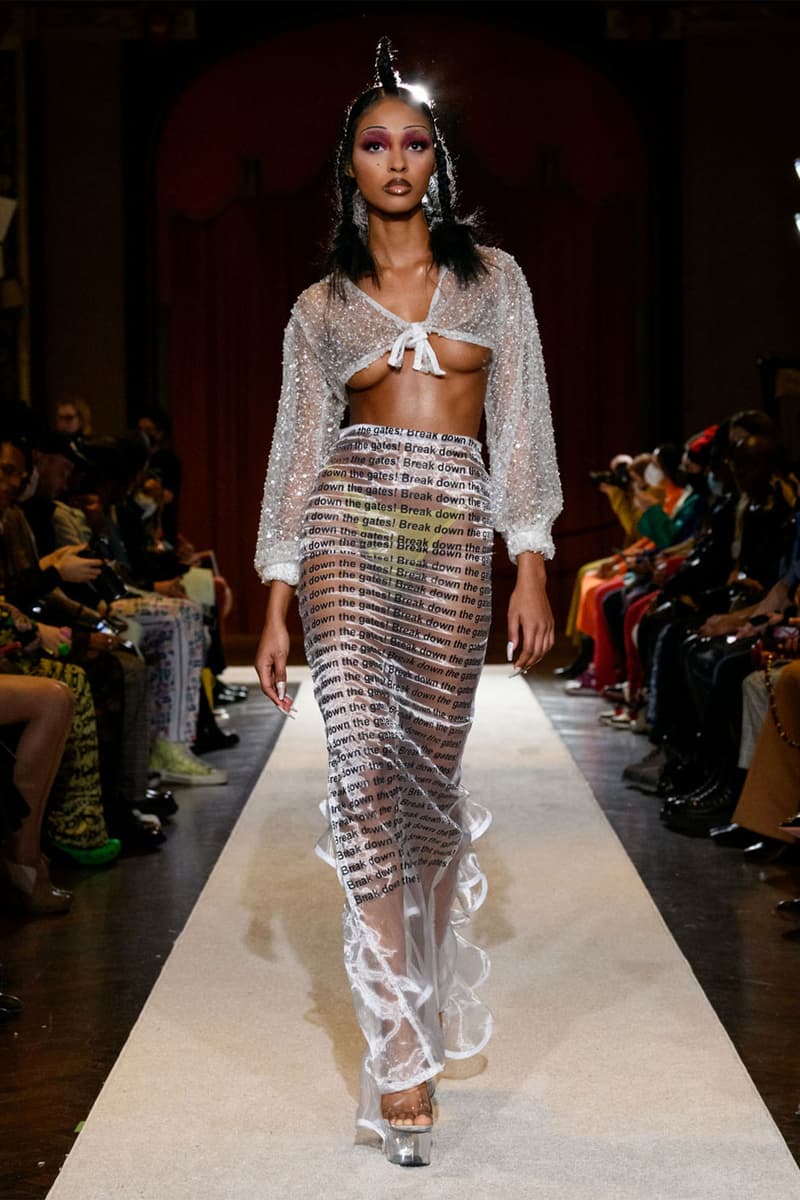 24 of 32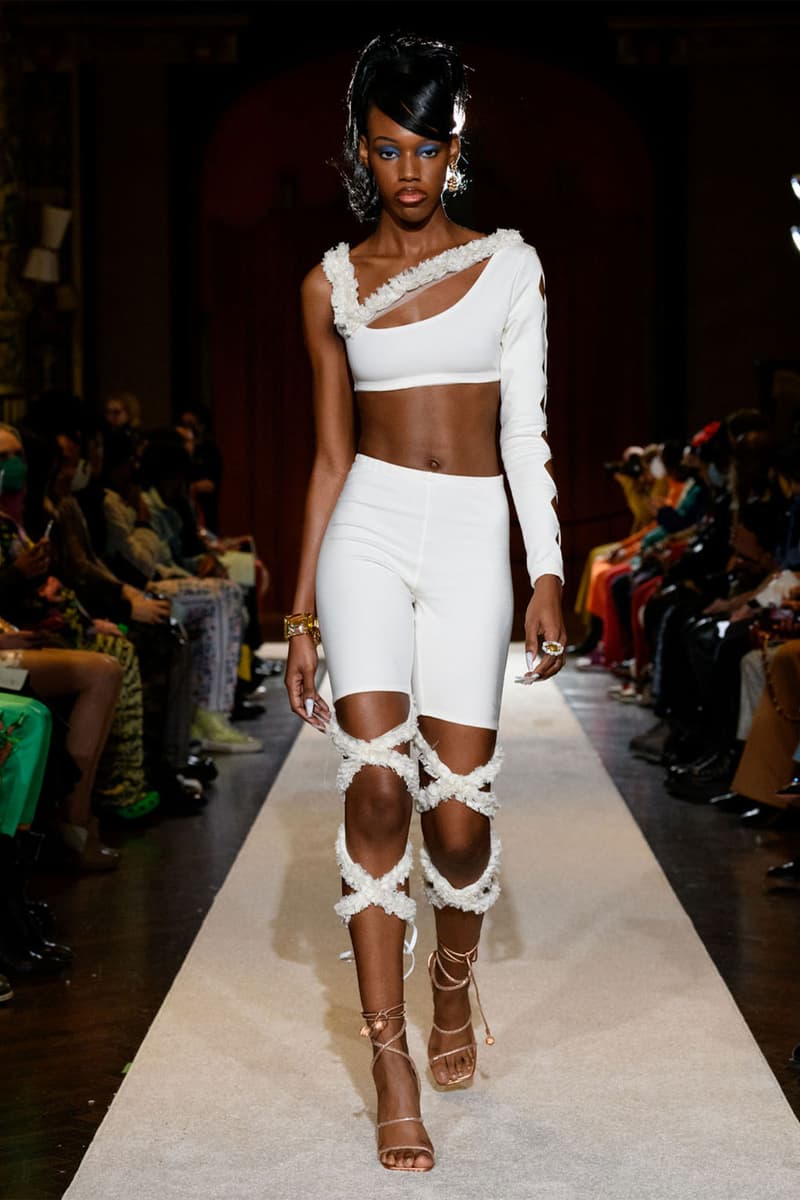 25 of 32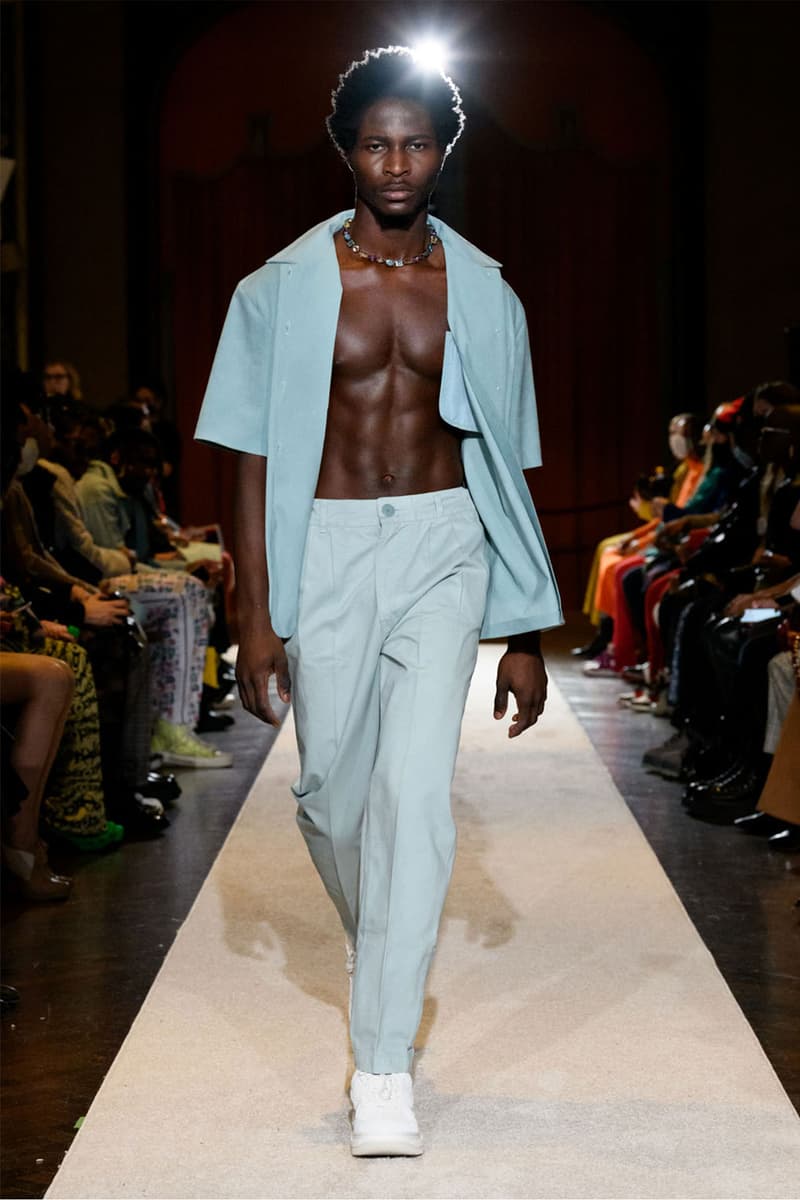 26 of 32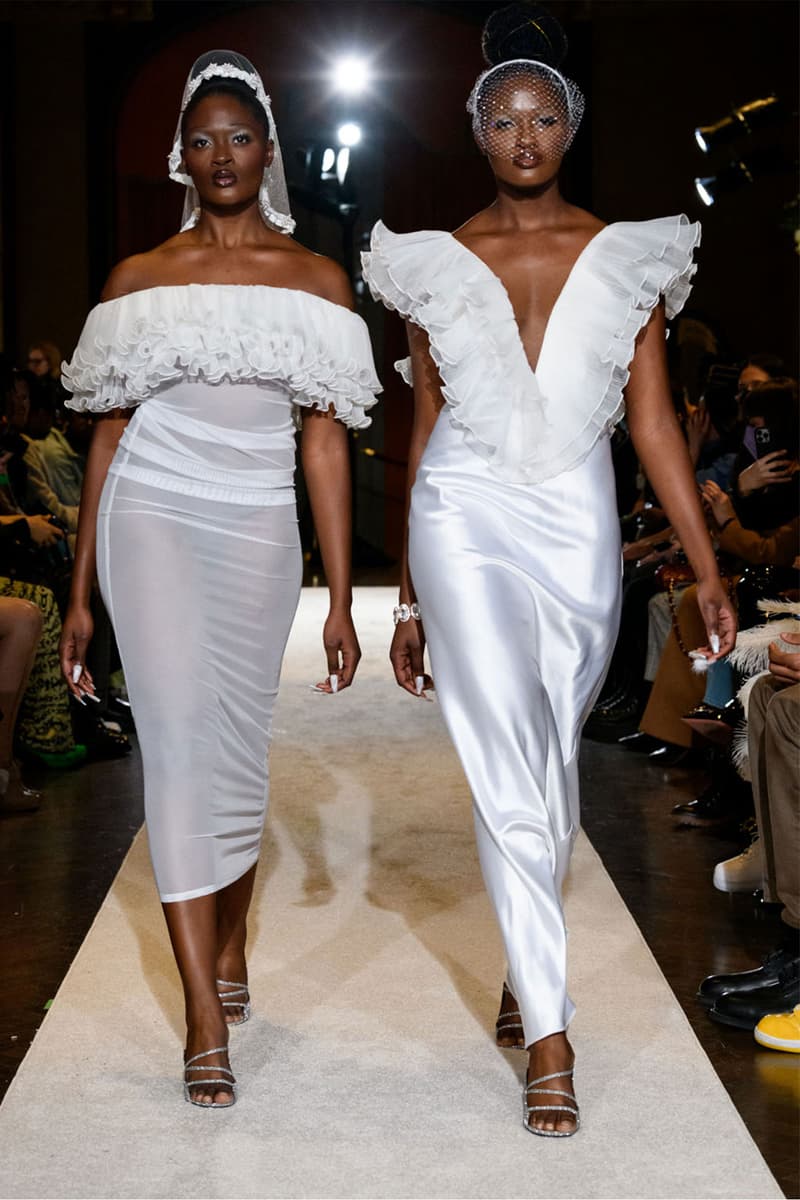 27 of 32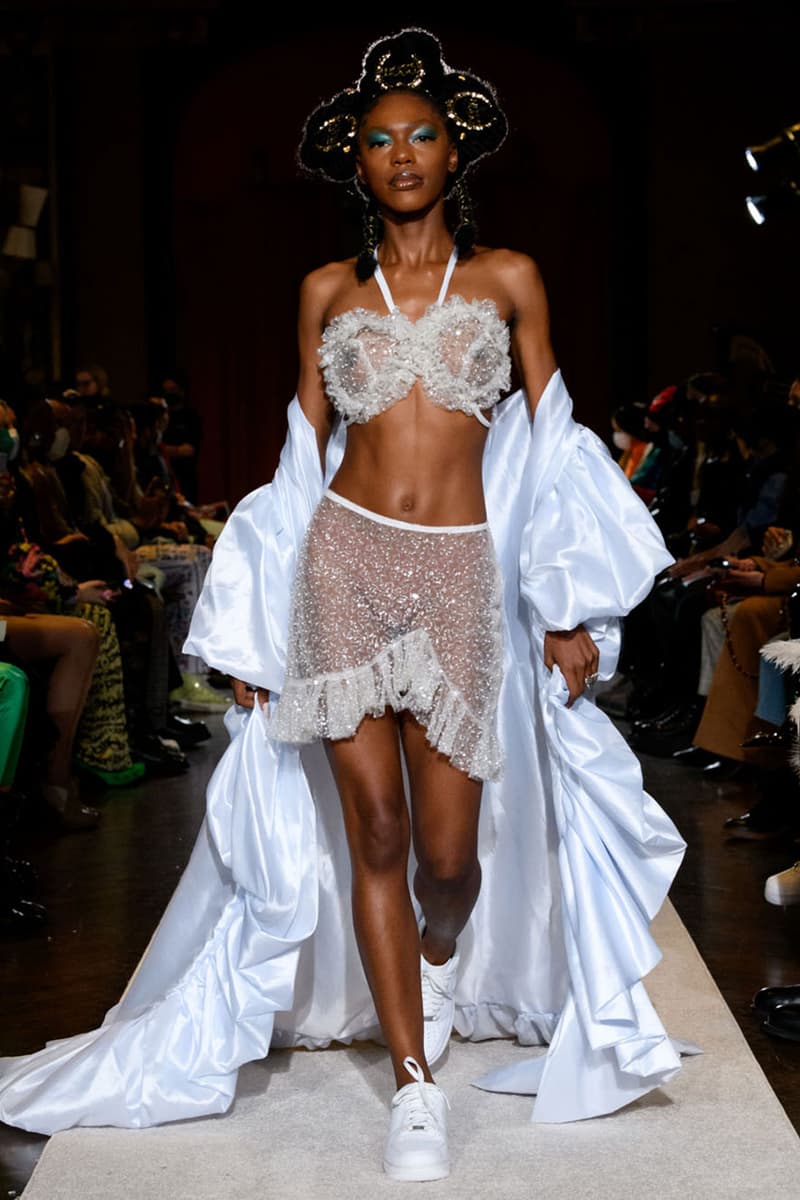 28 of 32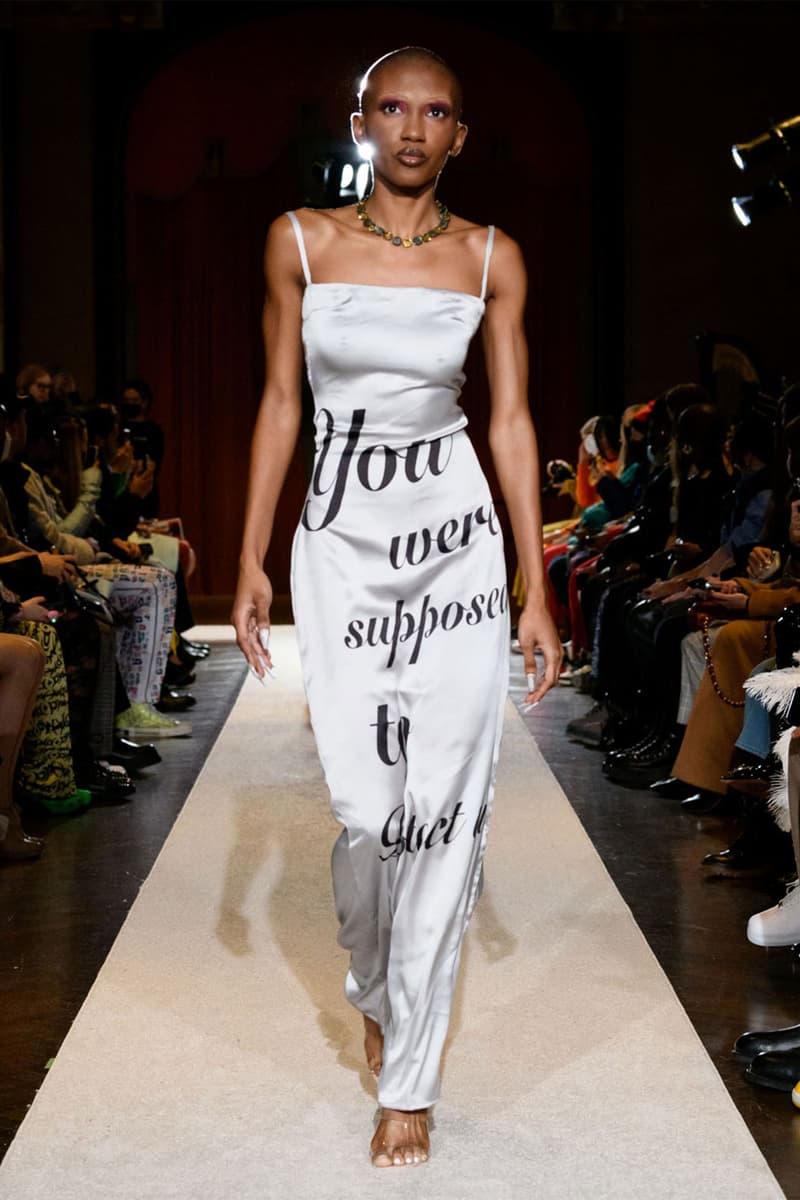 29 of 32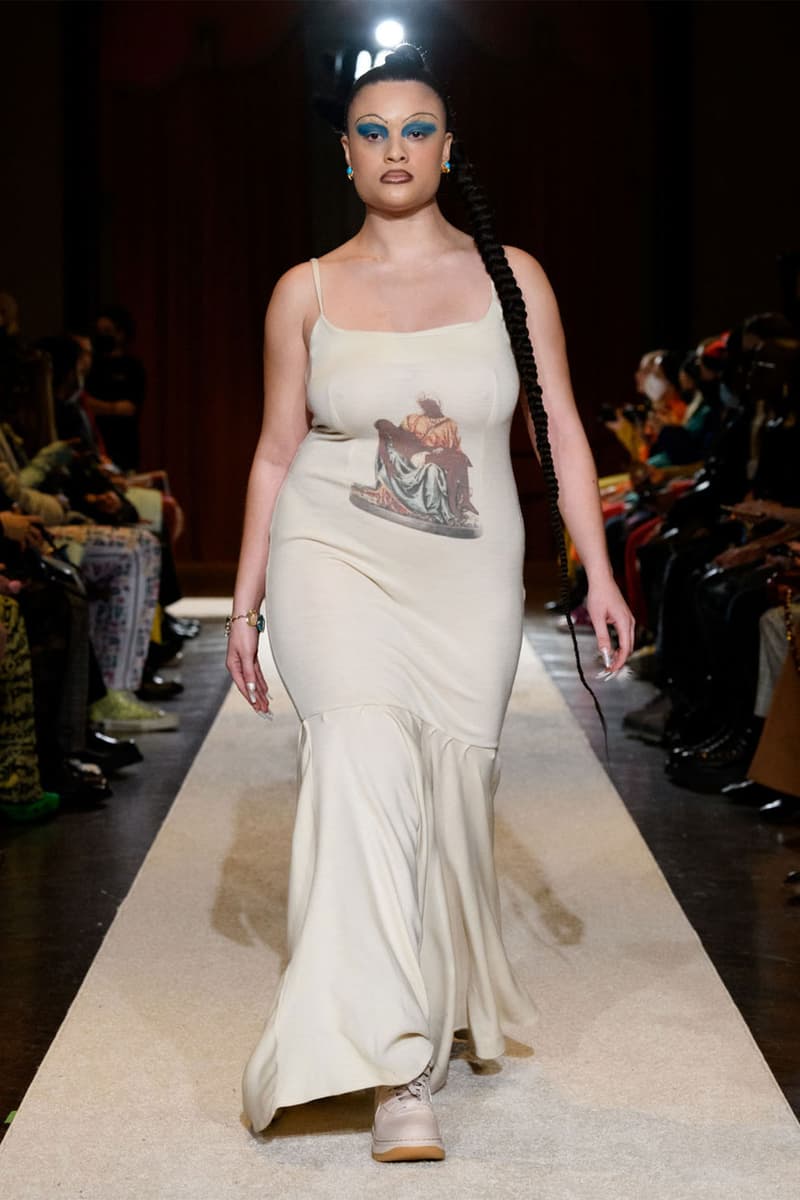 30 of 32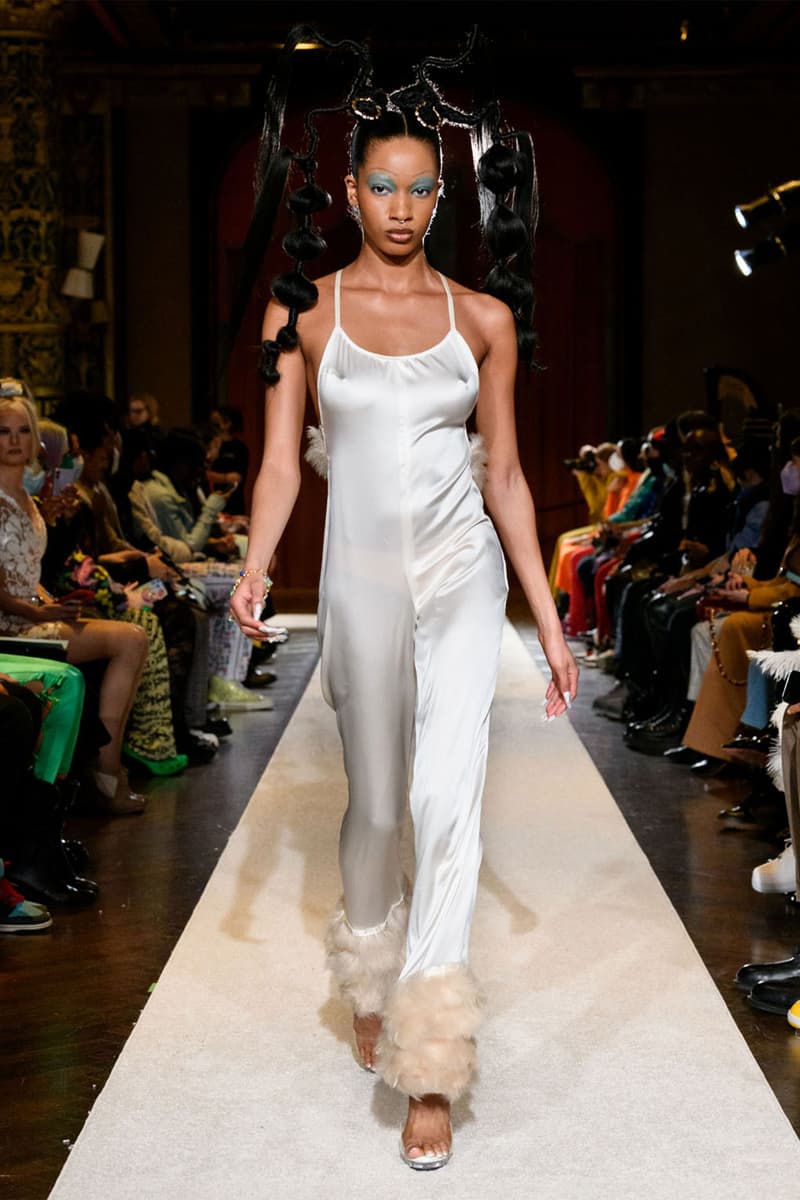 31 of 32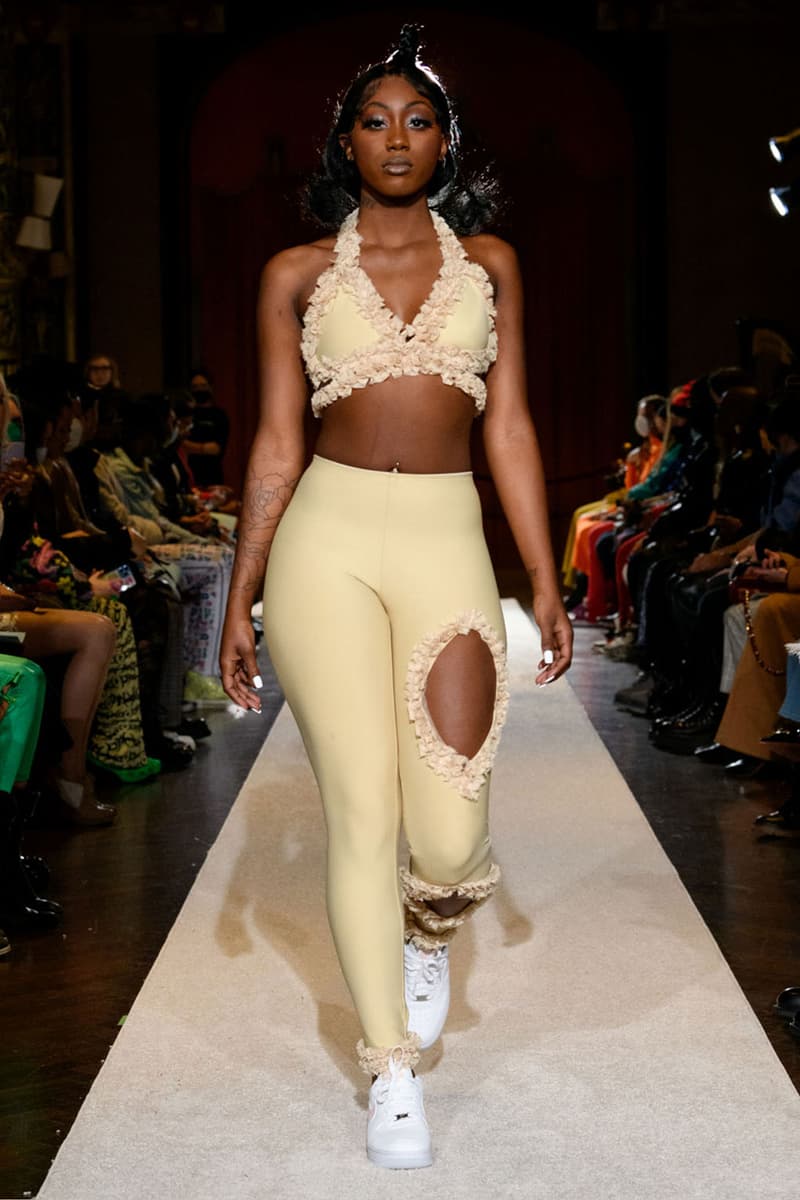 32 of 32
Fashion
Tia Adeola Explores Beyond Her Signature Ruffles With a Powerful FW22 Collection
Featuring new graphics and prints, as well as the designer's first-ever menswear range.
Tia Adeola Explores Beyond Her Signature Ruffles With a Powerful FW22 Collection
Featuring new graphics and prints, as well as the designer's first-ever menswear range.
The pandemic was tough on everyone, but Tia Adeola managed to navigate by spending her lockdown making fashionable, COVID-ready PPEs adorned with her signature ruffles (which made their way to major platforms like CNN). Two years after making her runway debut in February 2020, just before coronavirus broke out, she's back at New York Fashion Week with a full collection for the Fall/Winter 2022 season.
It's only Adeola's second physical runway show, but her eponymous label — formerly known as Slashed by Tia — has grown to become one of the most exciting names from the city. In addition to her viral face masks, the 24-year-old landed collaborations with luggage brand Away and eyewear label Planet i, while releasing more of her Renaissance-inspired ruffled designs last year.
These details continued to appear in Adeola's FW22 collection alongside new graphics and corsets. With these silhouettes, the designer expressed the different thoughts that went through her mind during the End SARS movement in her home ground, Nigeria. Dresses and skirts were emblazoned with text reading, "You were supposed to protect us," accompanying Adeola's first menswear designs that also made their debut.
We spoke to the creative about venturing into menswear, her biggest inspirations and more. View Tia Adeola's FW22 collection above and read on for our conversation.
While you're here, peep our favorite shows from New York Fashion Week this season.
Tell us about your latest collection. It's described to express the various stages of the thoughts you've had during the End SARS movement in Nigeria — could you elaborate on those different stages and how this is represented throughout your designs?
I played with graphics for the first time ever to express my emotions during and post SARS, things that my peers and I started getting censored from saying online. I still have the same sentiments towards not just the Nigerian police force, but the American one as well. One of the dresses read, "You were supposed to protect us," which is a prime example.
How would you describe the 2022 Tia Adeola girl?
I would describe the 2022 Tia Adeola girl the same way I've described my girl dating back to Slashed by Tia. Bold, ethereal and confident.
You made your runway debut in February 2020, just before the pandemic. What are some lessons you've learned throughout the past two years, and how have they changed the way you run your brand and design collections?
I've learned that longterm plans are great. I had always been a longterm planner, but the most important thing is being able to think under chaos and turmoil. As a designer, I took it as a duty to design a product that was still true to me yet benefits my community, which is why I began making masks, for example.
What made you decide that now is the right time to launch menswear?
It was another way to challenge and push myself creatively.
Could you share some of the main aspects you focused on for your menswear range?
I was heavily inspired by figures like Prince who challenged toxic masculinity, hence the frills on shirts, pinks and laces.
What were some of the key similarities or differences you noticed throughout your creative process for womenswear vs. menswear?
Mens was definitely more challenging. With womens, I've always been able to try stuff on as I go and fit things on myself because I know how I'd want it to sit and look, but that's a luxury I didn't have with mens.
You have collaborations with Away (bags) and Planet i (eyewear) under your belt. What are some other categories you'd like to dive into in the future?
I would love to further explore accessories, footwear, scent and delve further into haute couture.
Share this article