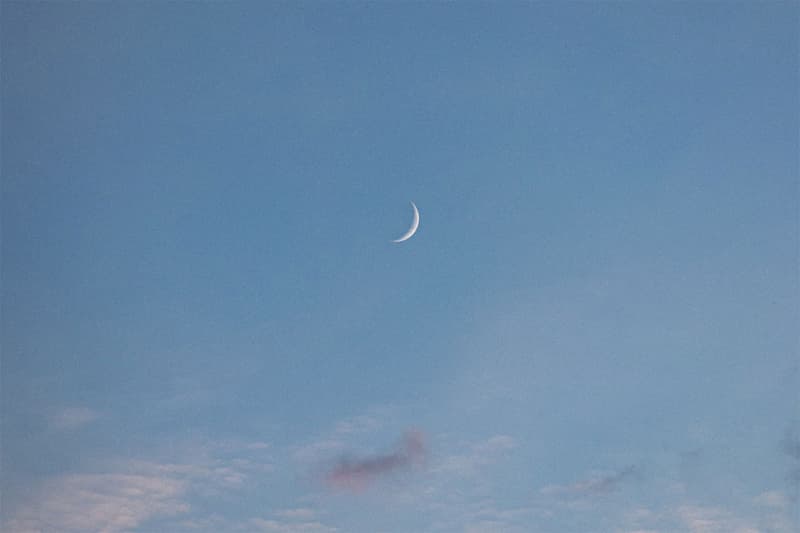 Culture
April New Moon: A Tarot Reading for Each Zodiac Sign
Buckle up for a fiery and passionate month.
April New Moon: A Tarot Reading for Each Zodiac Sign
Buckle up for a fiery and passionate month.
Aries is the first sign of the zodiac, and as the natural leader of the pack, the ram does not back down. Bold, outspoken and passionate, the electric Aries zodiac sign is known for its high-octane and ambitious nature as its ruled by Mars, the planet of energy, so you can expect that this Aries season will pull even the meekest out of their shell.
From Thursday, March 31 until Friday, April 1, the new moon will be situated in the fiery sign, providing the perfect opportunity to be true to who you are and to act boldly. Sitting in close conjunction with the planet Mercury, which is the house of communication, April's new moon asks us to look deep within and ask ourselves what we truly need to feel fulfilled. The next month will be all about taking action to make your wildest dreams come true — you can't get what you want if you don't ask for it.
Continue reading for a tarot card for your individual zodiac sign and to see what this month has in store for you.
As the new moon falls in your sign, this will truly feel like "me season" for you. The Queen of Wands card symbolizes creativity, growth, intuition and passion — all of the Aries' best qualities. The celestial body's upcoming cycle lays a new path before you and when combined with the talkative Mercury, researching and brainstorming your visions will help them become reality.
The Four of Swords card represents contemplation and meditation. The new moon falls in your 12th house of spirituality, making the new moon a wonderful time for rest, relaxation and introspection.
La luna rests in your 11th house of networking, so it's time to put those social skills to use. Depicted with three women, closely huddled together, the Three of Cups tarot card calls your attention to your most important and closest relationships. Use this time to embark on a new collaborative project or plan a get-together for your friends.
The new moon is in your ninth house of career, so take this as a sign to get to work and stop doubting yourself.  Aries' bold personality will inspire you to let your light shine, as the Page of Pentacles card represents opportunity, discovery and manifestation.
April puts you on a sure course for excitement as the moon sits in your ninth house of adventure and learning. The Page of Wands card is a wonderful omen for travel, creativity and exploration. Get your passport ready.
This new moon says it's time to cuddle up as it falls in the Virgo's eighth house of intimacy. The Two of Cups tarot card represents partnership, harmony and attraction, so if you're not getting what you need for your current relationships or entanglements, it's time to speak up or find someone better.
Falling in your seventh house of partnership, the King of Cups card embodies balance, generosity and most importantly, restraint. Initiate those tough conversations with your loved ones if you must, but maintain and respect your own boundaries first and foremost.
April's new moon is in your sixth house of routine, so the Two of Pentacles tarot card encapsulates your current situation. Representing balance, renewal and change, the upcoming cosmic shift will have you reevaluating your work-life balance.
In your house of romance, the Page of Cups tarot card symbolizes confidence, happiness and insight, bringing more loving and meaningful encounters with the rise of the new moon.
Capricorn
This Aries season is all about emotional growth for the goat of the 12 zodiac signs, as the new moon falls in your fourth house of home life. Get ready for a fresh start or chapter in your life, as the Two of Wands card emphasizes focus, discovery and planning. It may just be time to make that big move.
Aquarius
The new moon is in your third house of communication, which is supremely fitting for the sign that is focused on the greater good. Representing advancement, fulfillment, inspiration and healing, the Knight of Cups card suggests that you channel your ever-burning curiosity and hunger for knowledge.
Pisces
With the new moon in your second house of income, it's looking like an abundant season for the fish of the zodiac. Three of Pentacles represents success, collaboration and confidence, so go boldly seeking like-minded individuals who will help you along the way. It truly does take a village.
Share this article