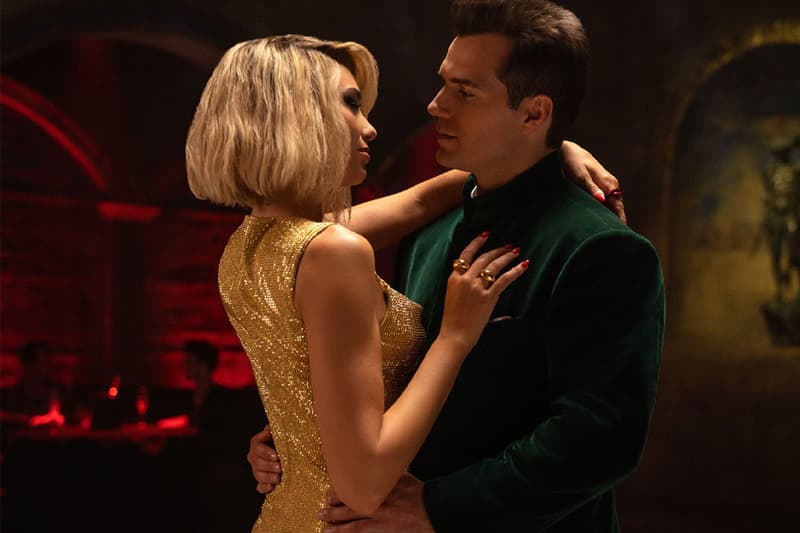 Film & TV
Dua Lipa Dances Closely With Henry Cavill for Her Acting Debut in 'Argylle'
Let's all live vicariously through her.
Dua Lipa Dances Closely With Henry Cavill for Her Acting Debut in 'Argylle'
Let's all live vicariously through her.
More than ever, many will wanna be in Dua Lipa's shoes, especially now that she's co-starring alongside Henry Cavill for the film Argylle.
A glimpse of the Matthew Vaughn's spy thriller first came to light when the "New Rules" singer shared a still from the forthcoming movie. "First look!! Coming soon… #Argylle @marv_films," she captioned an Instagram post.
Argylle is based on author Ellie Conway's novel of the same name. The film follows a skilled spy, who after suffering from amnesia is led to believe he's an author specializing in spy novels. Once his memory returns, he seeks revenge against the organization he used to work for.
Meanwhile, the forthcoming book's synopsis reads as follows: "A luxury train speeding towards Moscow and a date with destiny. A CIA plane downed in the jungles of the Golden Triangle. A Nazi hoard entombed in the remote mountains of South-West Poland. A missing treasure, the eighth wonder of the world, lost for seven decades. One Russian magnate's dream of restoring a nation to greatness has set in motion a chain of events, which will take the world to the brink of chaos. Only Frances Coffey, the CIA's most legendary spymaster, can prevent it. But to do so, she needs someone special. Enter Argylle, a troubled agent with a tarnished past who may just have the skills to take on one of the most powerful men in the world. If only he can save himself first …"
Besides Lipa and Cavill, Sam Rockwell, Bryce Dallas Howard, Bryan Cranston, Catherine O'Hara, John Cena and Samuel L. Jackson are a few of the actors making up the cast. Not only will Lipa be making her film debut, but she's also expected to provide original music.
Argylle is set to be the first film of a trilogy. The first installment is slated to premiere on Apple TV+ later this year.
Share this article