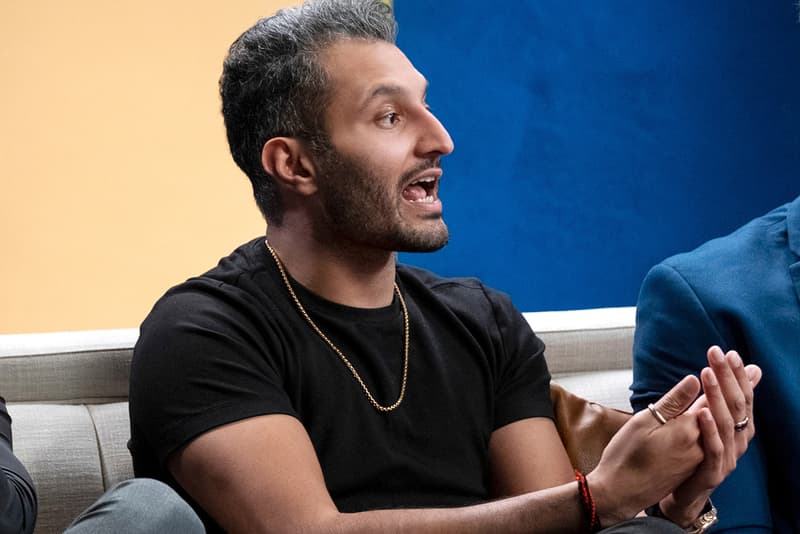 Film & TV
Shake Apologizes to Deepti in Ploy To Tease New Podcast 'Love Is Blurry'
It's giving secondhand embarrassment.
Shake Apologizes to Deepti in Ploy To Tease New Podcast 'Love Is Blurry'
It's giving secondhand embarrassment.
Love Is Blind's Shake has recently taken to Instagram to apologize to Deepti. In a new post, he shares that he's launching a new podcast titled Love Is Blurry, giving the impression that it was all a ploy to promote his new endeavor.
"I wanted to take this opportunity to really just say sorry to a woman that I know I've hurt," he says in the public apology. This comes after a season of Shake publicly sharing to anyone that would listen that he was struggling in his relationship with Deepti. "I'm not physically attracted to her, man. It feels like I'm with my aunt or something," he said during Season 2. Deepti rightfully left Shake at the altar for "never once" making her feel like she was valued by him.
The purpose of the show was to find love without superficiality, but Shake struggled with unlearning those qualities, which was apparent even at the reunion. Even the show's host Nick Lachey felt the need to call out Shake for his behavior on the show. When Lachey asked him about his obsession with physical attraction, he replied, "I want it to be partially blind. I want it to be Love Is Blurry."
The caption of Shake's public apology reads, "I'm sorry, @lifewithdeeps. I'm ready to take accountability for my actions and be better. While I've reached out privately, I think it's also important I apologize publicly for the sake of your family and friends that I've upset as well." Fans are seemingly not here for Shake's apology. One fan commented, "It's only because everyone's coming for you…" Another shared, "Bro, you really had to do this at Dunkin?"
Since he released his public apology yesterday, Shake has announced his upcoming new podcast Love Is Blurry, with a new post and page for the show. The caption to the post reads, "The truth only offends those who live outside of it." The page includes a meme poking fun at the show's concept with another less favored contestant, Shaina.
Watch the full apology below.
View this post on Instagram
Share this article