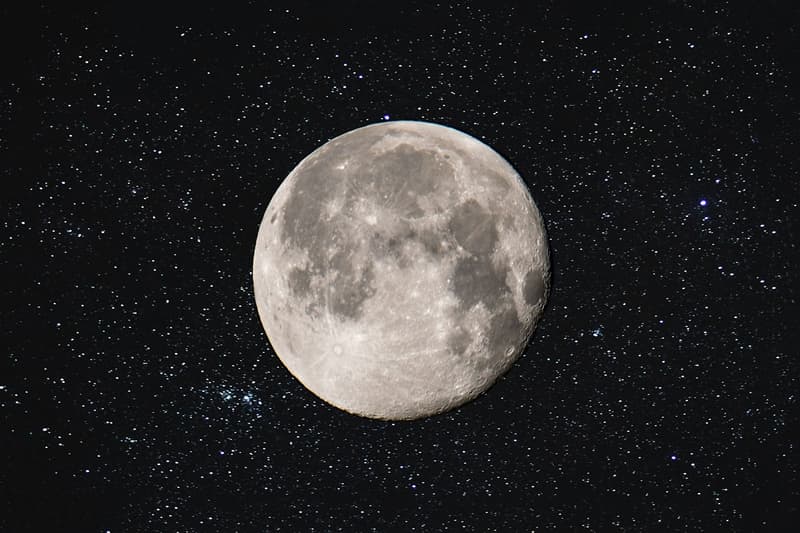 Culture
March Full Moon: A Tarot Reading for Each Zodiac Sign
The full moon in Virgo will be an emotional one.
March Full Moon: A Tarot Reading for Each Zodiac Sign
The full moon in Virgo will be an emotional one.
Now that we're in the thick of Pisces season, many of us are feeling the intense emotions of the watery sign. While the zodiac is more on the romantic side, the full moon on March 18 is in earthy and grounded Virgo, making for an exciting celestial event.
Ruled by the dreamy planet Neptune, those who fall under the Pisces sign are usually highly spiritual and intuitive, but the ever-practical Virgo helps bring Pisces back down to earth, or perhaps above water. Led by communicative Mercury, a full moon in Virgo during a water sign's season is the perfect time to sit back and think about what you truly want most and set a course for action. Full moons are nature's way of closing a chapter or wrapping up a project that's been culminating for months. Use this time to take stock of what's no longer serving you, what you want to leave behind or take with you into the new season.
Keep reading for a tarot card for your individual zodiac sign.
March's full moon falls in your sixth house of wellness, so take this opportunity to think about how you can care for your mind, body and soul. What would make you feel good right now? The Temperance tarot card portrays a person pouring water from one vessel into another, indicating the desire to bring about balance and equality, encouraging patience and moderation.
In the fifth house of romance and creativity, an ideal full moon ritual might be in the arts and crafts realm. The Eight of Wands represents rapid movement forward, so get inspired to jot down a stream of consciousness and see what emotions come up. Don't be afraid to take a unique approach to reflecting on personal matters.
The full moon lands the fourth house of home life, asking you to think about how you can achieve a better balance, especially in your private life. The Four of Wands card represents a happy and relaxed home environment, signaling a time of celebration and joy on the horizon.
As the moon's next phase sits in your third house of communication, the full moon begs you to ask what areas of your life could use extra love and attention? The Eight of Cups card suggests that a heavy situation is weighing you down. Use your voice to cut off what is no longer serving you.
The full moon falling in your second house of income asking you to think about how you can create more abundance in your life. The Four of Pentacles card represents stability, security and boundaries.
With this full moon falling in your sign, how can you tune into your intuition? The Two of Wands card centers around decision-making and since tomorrow's full moon occurs during Pisces season, it may be time to listen to your heart rather than your head.
Positioned in your 12th house of spirituality, the upcoming moon cycle is a cue to look inward and determine what your soul needs? The Knight of Swords card portrays a person on a mission, not willing to stop for anyone or anything, though the knight may act impulsively. A full moon ritual is just what you need to gain some perspective on a current project or situation.
As the full moon falls in your eleventh house of networking, the Three of Cups card depicts three women, symbolizing community, encouraging you to build a garden of people and a loving support system.
Sagittarius
The full moon falls in your tenth house of career, so ask yourself, "What does true success feel like?" The Page of Pentacles card illustrates an eager student, ready to learn. Use this opportunity to reflect on what would truly make you feel happy and fulfilled. Don't be afraid to be a beginner to become an expert.
Capricorn
The full moon rests in your ninth house of adventure, so take a look around and think about how you can generate more excitement in your life by finding beauty in the simple moments. Don't hesitate to make plans and try new things, but savor the spontaneous moments you can create by being present in the moment. The Ace of Wands card signals a bright future on the horizon, illustrating a wand sprouting from a cloud.
Aquarius
As the full moon falls in your eighth house of sexual intimacy, you might be thinking about what would bring you true satisfaction.The Page of Swords card represents energy and passion, so create a full moon ritual with yourself or partner that'll spice things up.
Pisces
This full moon is in your seventh house of partnership, so reflect on how you can gain clarity on your personal relationships. The Two of Cups card is all about love, so don't be surprised if the pragmatic nature of the Virgo full moon has you realizing that relationships are all about work.
Share this article