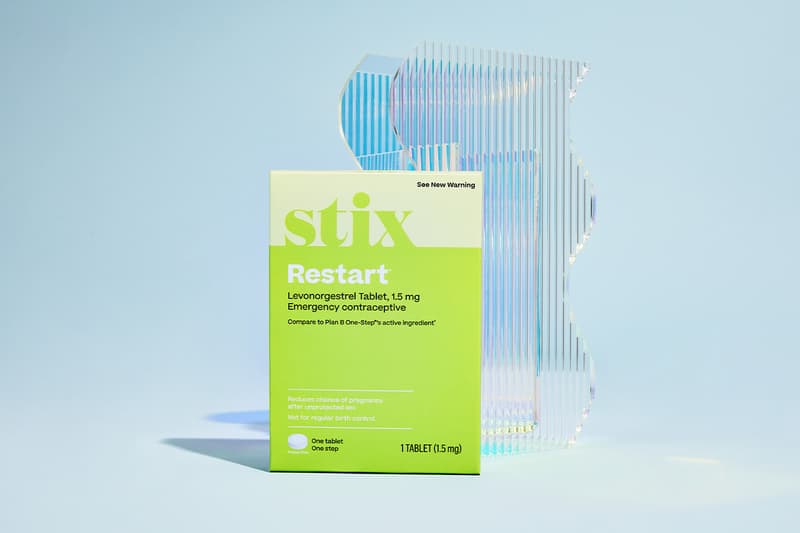 Culture
This Brand Raised $26K USD Within A Day for Morning-after Pills
Find out how to donate during the possible overturning of Roe v. Wade.
This Brand Raised $26K USD Within A Day for Morning-after Pills
Find out how to donate during the possible overturning of Roe v. Wade.
In light of recent discussions about overturning Roe v. Wade, the Supreme Court ruling that granted access to abortions, women's health brand Stix is being proactive about its advocacy for reproductive health.
Stix's co-founder Cynthia Plotch realized there was a need for discrete, judgment-free health options when she ran into her boyfriend's mom while purchasing a pregnancy test. Shortly after, Stix was born.
Now, with the United States government questioning access to safe abortions, Stix's founders are providing another essential. Starting May 23, the brand began a donation bank to raise money for its Restart morning-after pills. In less than 24 hours, reknown brands like the sexual wellness company Dame, have come together to donate $26k USD altogether.
The initiative is "where individuals, companies and organizations can help make morning-after pills more accessible to women across the country — particularly those in states with trigger laws," shared Stix.
In an exclusive comment with Hypebae, Stix co-founder Jamie Norwood shared:
"We strongly believe that every single human deserves quality comprehensive healthcare – especially now. Reproductive rights are at stake, and right now, actions speak louder than words. Emergency contraception has never been more important than it is now. That's why Cynthia and I have partnered with brave companies like Maura Hoffman, Universal Standard, Dame, Cake, August, and more to launch the Restart Donation Bank to distribute thousands of doses of our emergency contraceptive, Restart, to people who need it — at no cost, no questions asked. If you or someone you know may benefit from a free dose of Restart™, you'll be able to request it beginning June 21… We urge everyone to join the movement to keep this momentum growing."
The donation bank is still open which means your $20 USD donation gives one person access to emergency contraception. When sent the pill, it's delivered "in true Stix fashion — discreetly, with no external packaging noting the brand or items inside, no brand tracing via credit card, etc."
If you're seeking to donate ahead of the Roe v. Wade decision, donate here.
Share this article