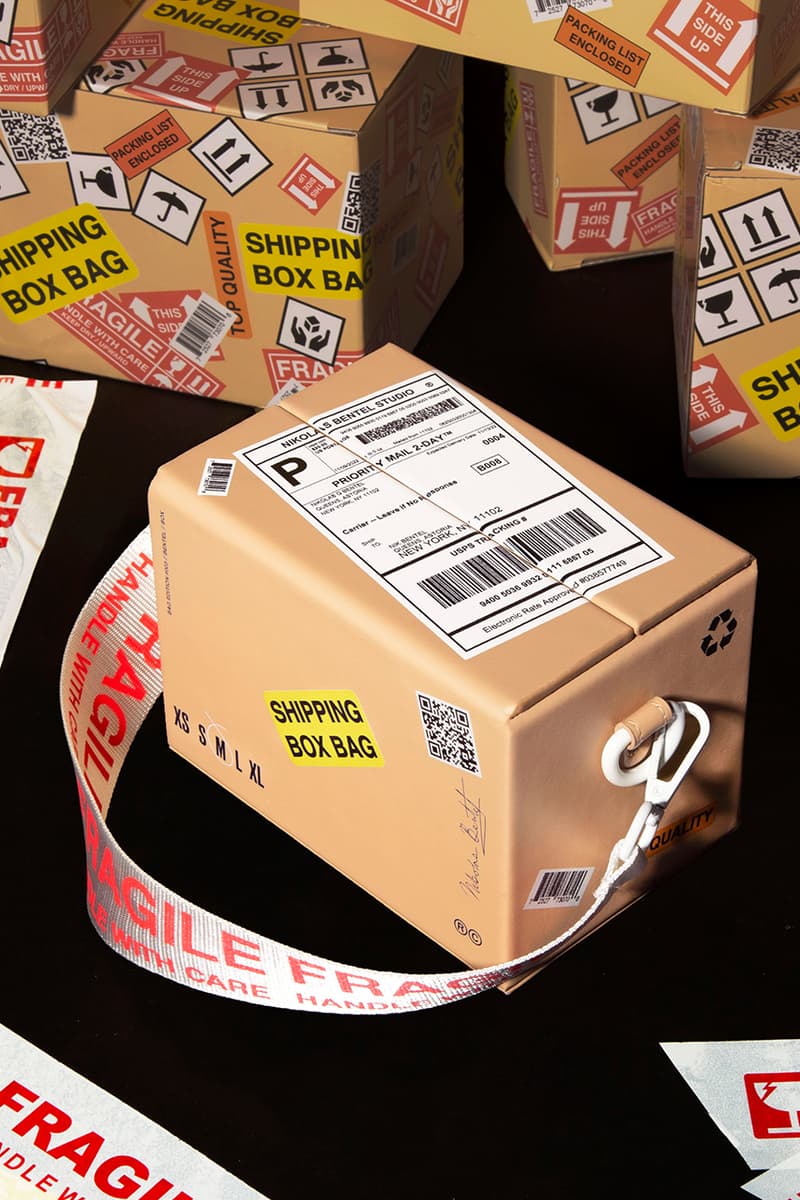 1 of 6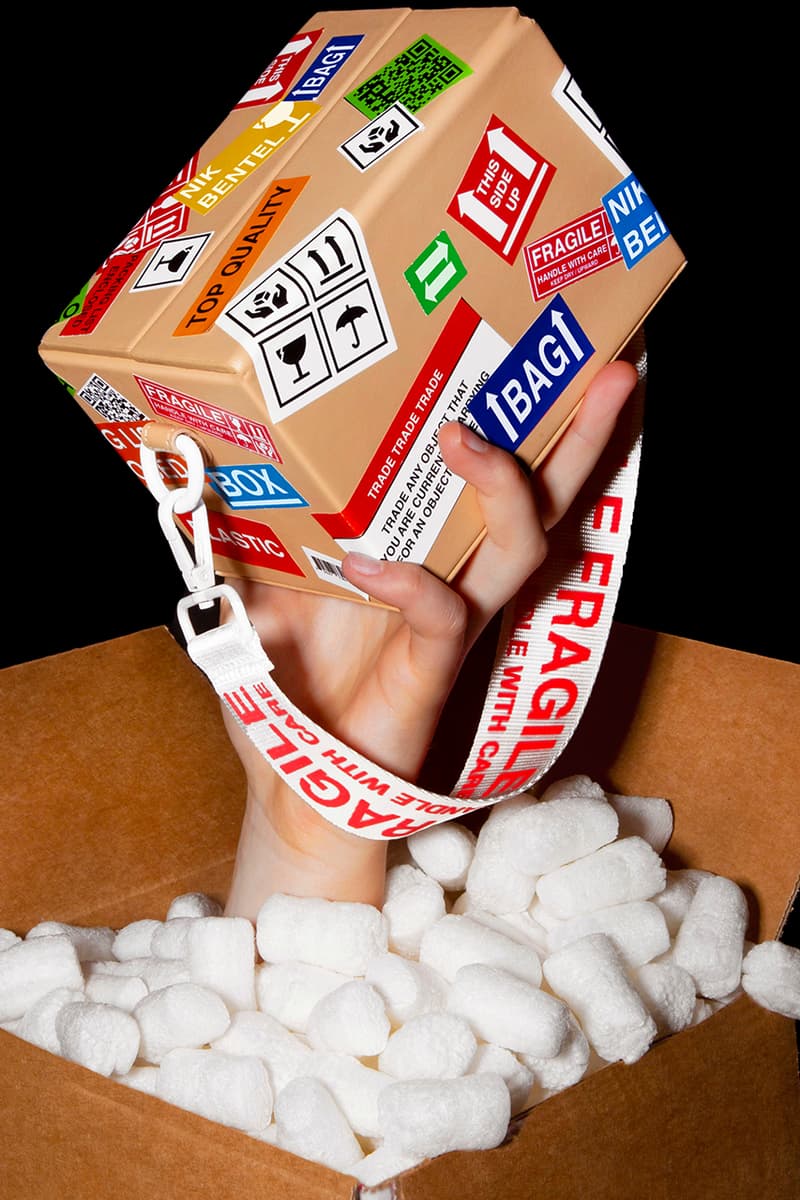 2 of 6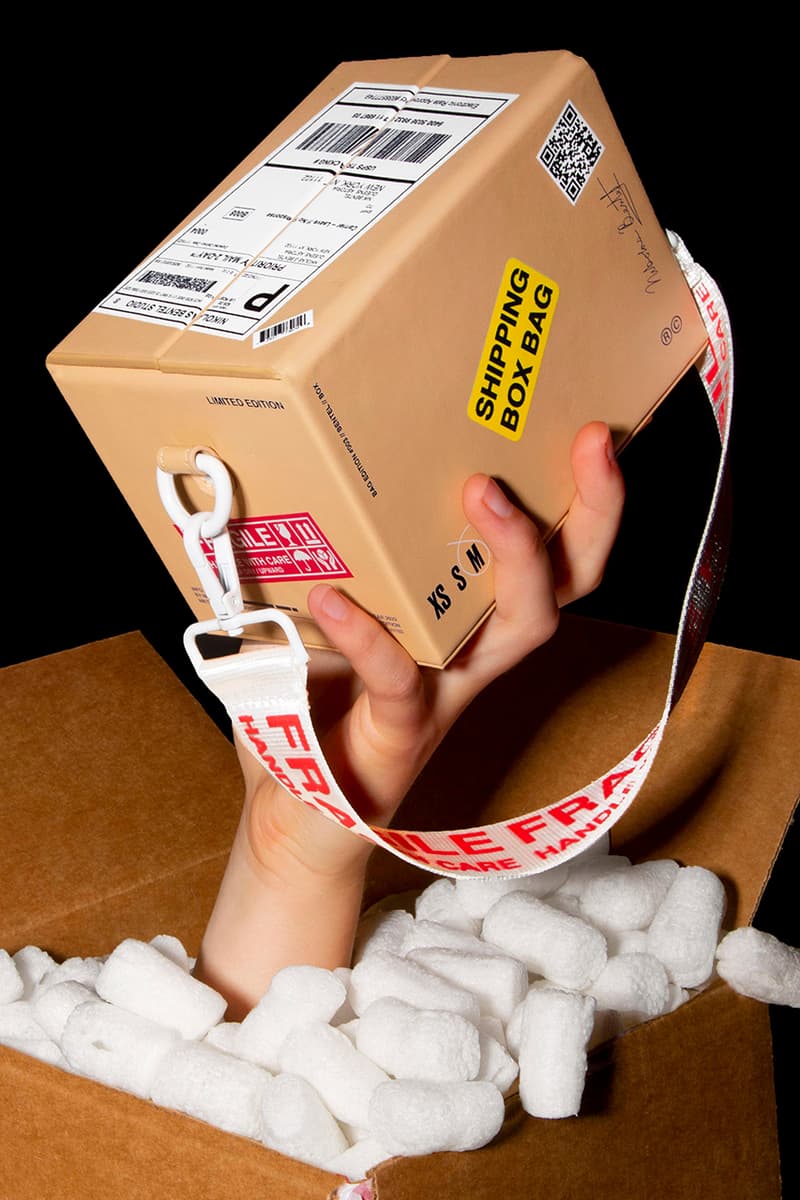 3 of 6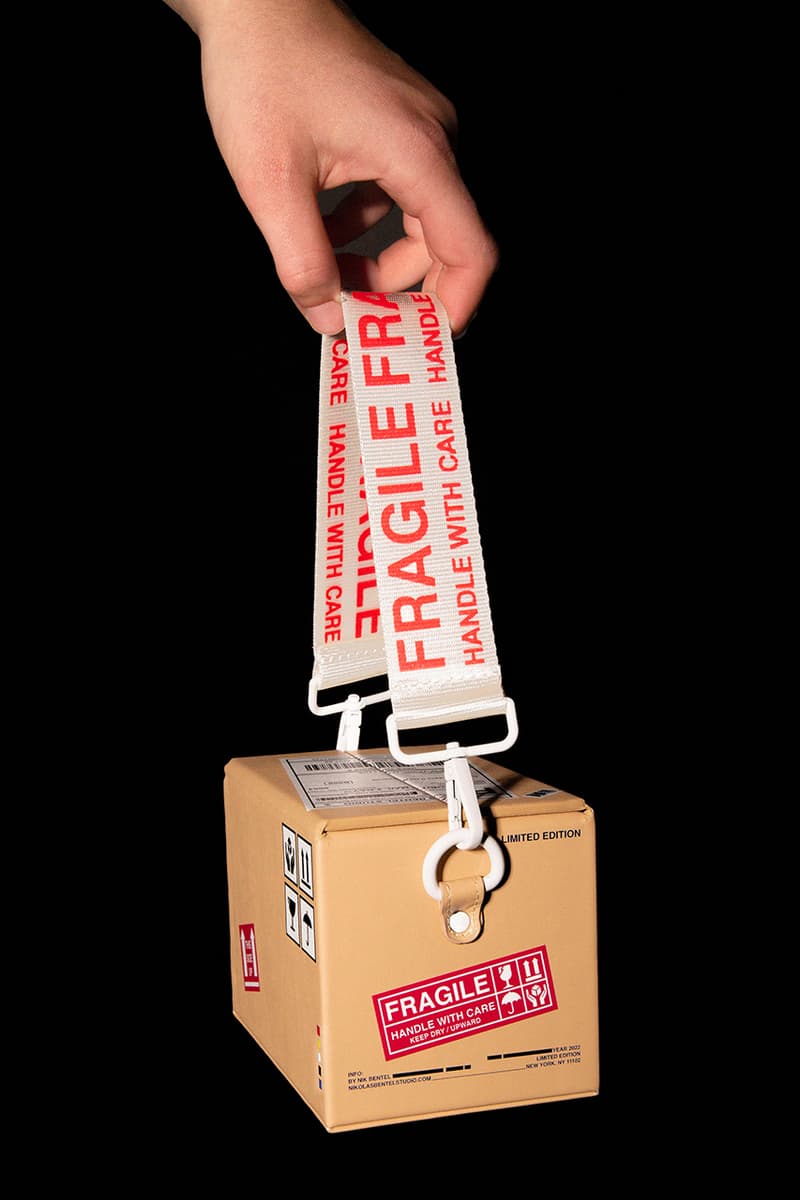 4 of 6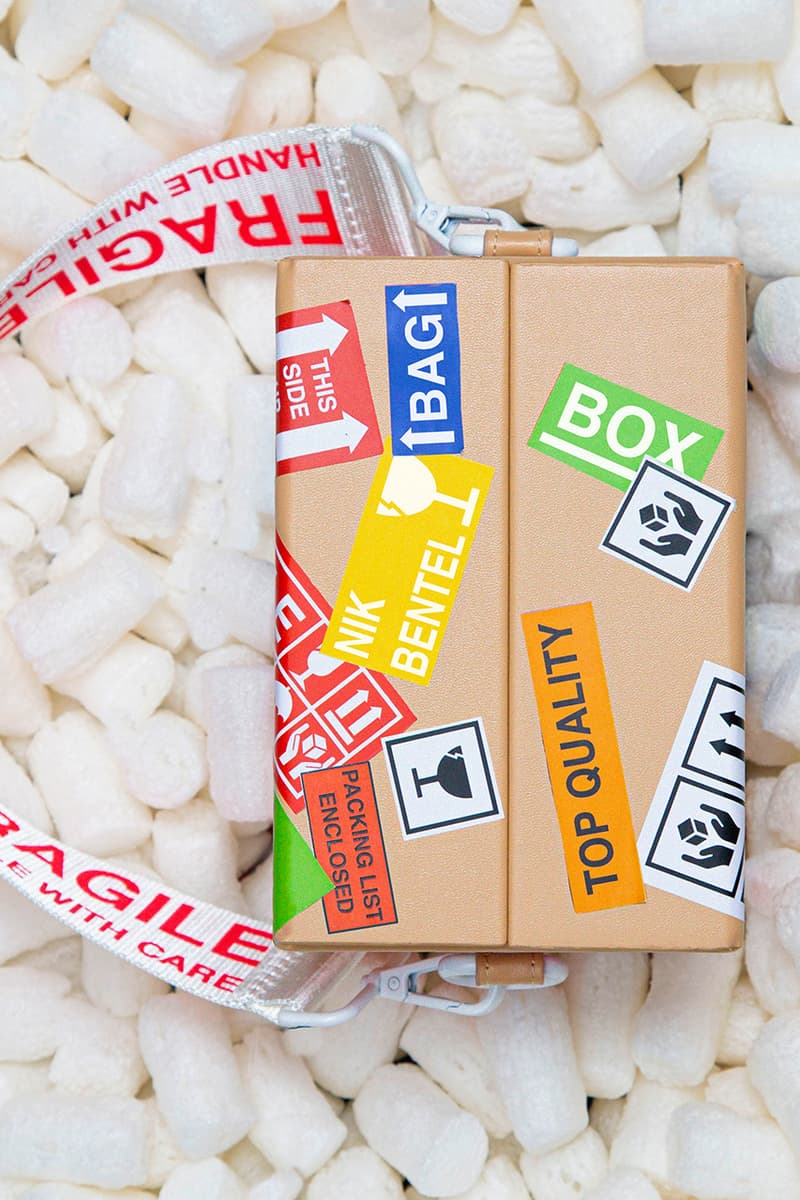 5 of 6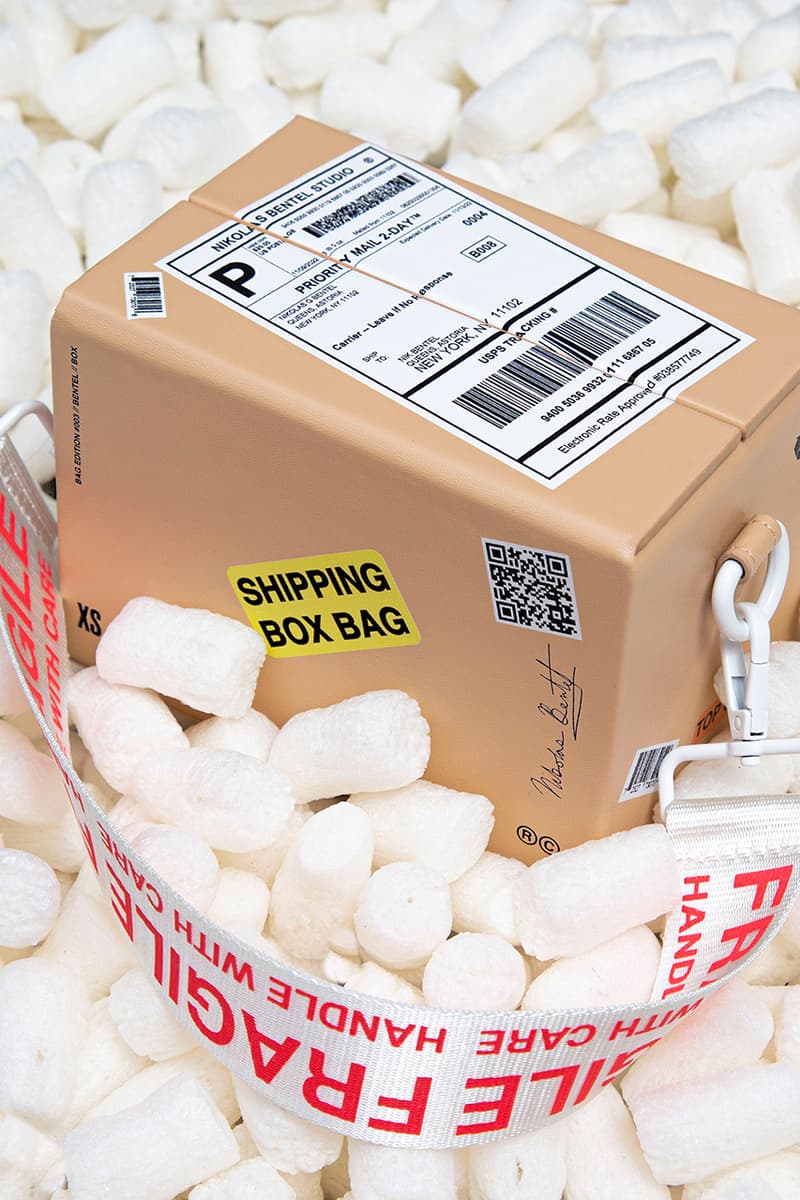 6 of 6
Art & Design
Introducing the Shipping Box Bag, the Latest Creation from Designer Nik Bentel
The follow-up release to Bentel's pasta bags.
Introducing the Shipping Box Bag, the Latest Creation from Designer Nik Bentel
The follow-up release to Bentel's pasta bags.
New York-based designer Nik Bentel has added to his signature pasta bag line with an all-new design inspired by the everyday cardboard shipping box.
Following the sellout release of Bentel's Pasta Bag, the designer shifted his focus to another everyday item and reworked it to create something new. With the aim of taking something mundane and making it exciting, Bentel hopes to inspire thought and reflection with his creations.
Constructed from vegan leather, the Shipping Box Bag has a four-fold magnetic opening and comes in two options. Customers can either purchase a bag with pre-printed UV stickers on it or purchase a blank bag which comes with the vinyl stickers for the ultimate customization.
As with previous Bentel designs, the bag is a limited-edition piece that will be released in a run of 200 units only. Once sold out, there won't be any more shipping box bags made. The Shipping Box Bag is the designer's eighth project within his series of storytelling products, with new designs set to be released every few weeks.
The Shipping Box Bag will be available for purchase from Nik Bentel's website from July 21.
Share this article