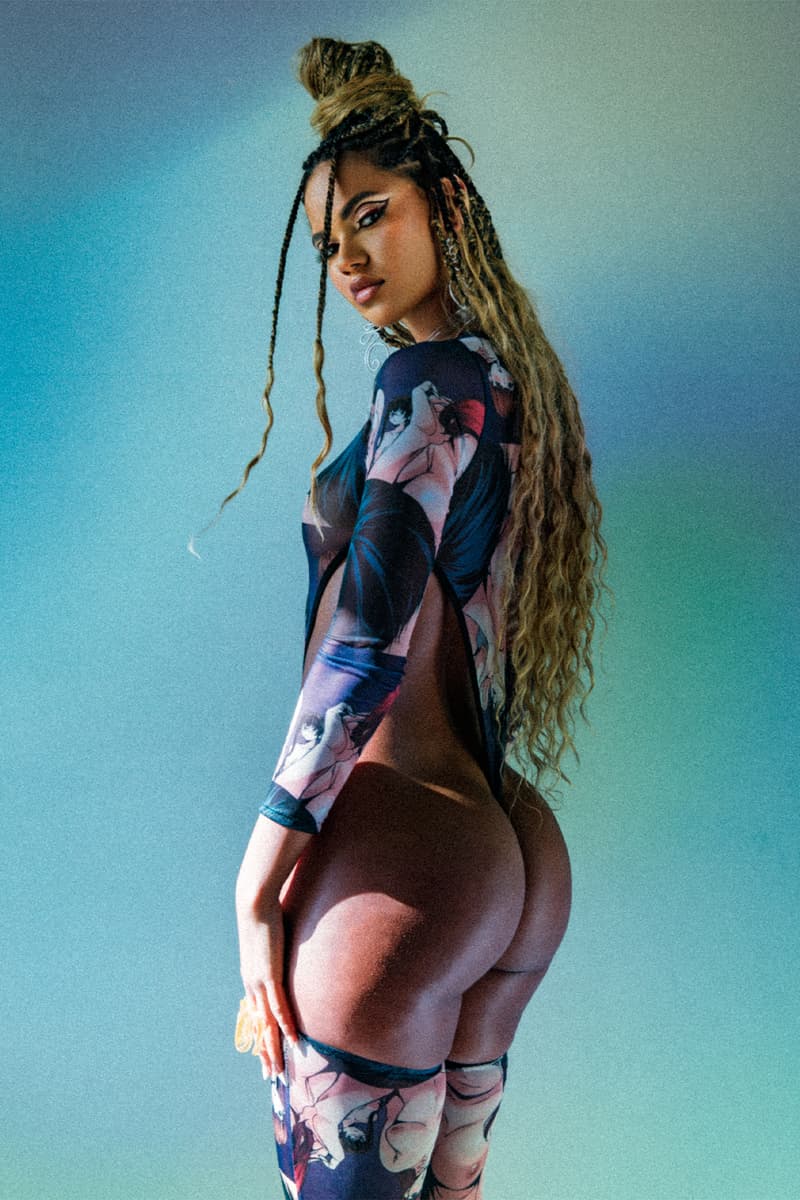 FRNMY Merges the Art of Hentai and Fashion
"Relax to the ideals of sex and how it can be used as an art form."
Sex & Dating
FRNMY Merges the Art of Hentai and Fashion
"Relax to the ideals of sex and how it can be used as an art form."
Your first intro to the term hentai was either Rosalia's sensual single or an eventful ride through your fav NSFW website. But if you're not keen on the art form, it's essentially an erotic blend between anime and manga pornography, or Japanese comic porn. Hentai is art to some, but to others, it's purely indecent. Founder and designer behind Fri-nemy, Nino Corleon, channels this art form specifically in hopes of breaking people out of their shells "when it comes to anything related to Black and sex culture," he shared with Hypebae.
The comic-like form of porn cleverly displays the raunchiest scenes through a fine balance of ASMR, intricate drawings and intimacy. If you've never tuned into hentai, imagine Rosalia's sweet voice on the track "Hentai," paired with sensual imagery and very suggestive audio. It's so well crafted and "subliminal," as Corleon describes it, that it truly has the capacity to ease you into a whole new world. Which, in regards to art, is the whole purpose — right?
In Japanese culture, hentai is actually synonymous with indecency or perversion. Granted, porn is indecent to some no matter what culture it derives from, but artists and designers such as Corleon prove that hentai is pure artistry. It's important to note that some attribute their disdain of hentai to problematic aspects which are entirely valid. But just as the current Pornhub brigade encouraged us to create ethical porn, hentai can do the same. There are ethical and creative ways of engaging.
Corleon's brand is a four-year embodiment of this. He shared with Hypebae that he's always loved anime, however, as he got older, he realized that hentai, the adult swim version, is much more intricate. He continued: "It really drove me to be curious as to how much artwork there is like this and drove me to begin creating my own, inspired by my lifestyle."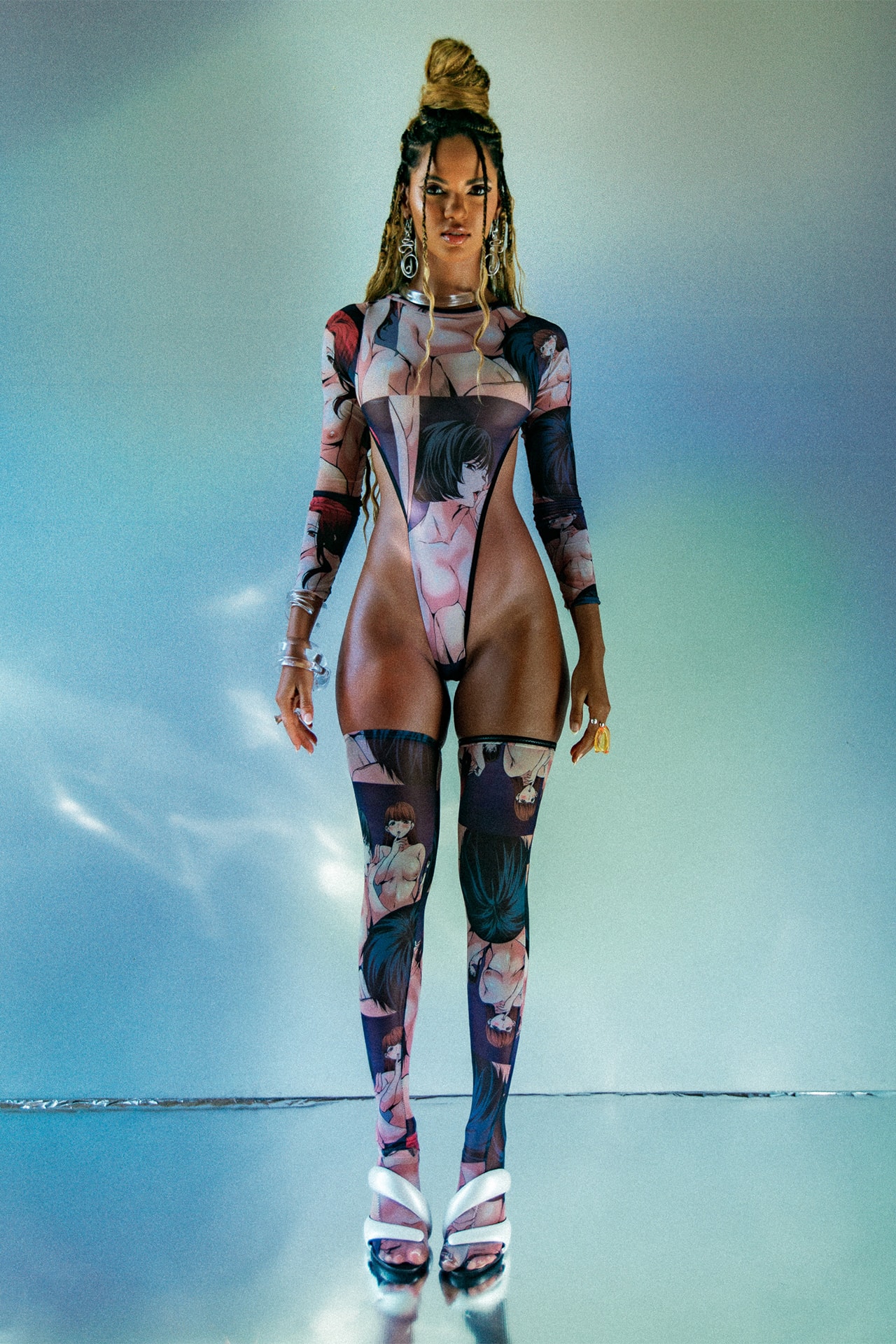 Originally born in Miami, the brand FRNMY puts female sensuality at the forefront. If you've seen FRNMY's Instagram, you've seen one side of this coin. It's laced with women in sensual and captivating posing, each of which exudes empowered, unbothered energy. His lookbook features women of the same accord such as none other than Slick Woods.
But FRNMY's logo is where the brand's power play of a mission comes to life. Where most people would see FRNMY's logo and assume it's all about male pleasure, he shares that it's actually his vision of celebrating women. "If you take a look at my logo, you'll see four women in bed with one man. The typical person would assume it's related to sex, but no," he shared.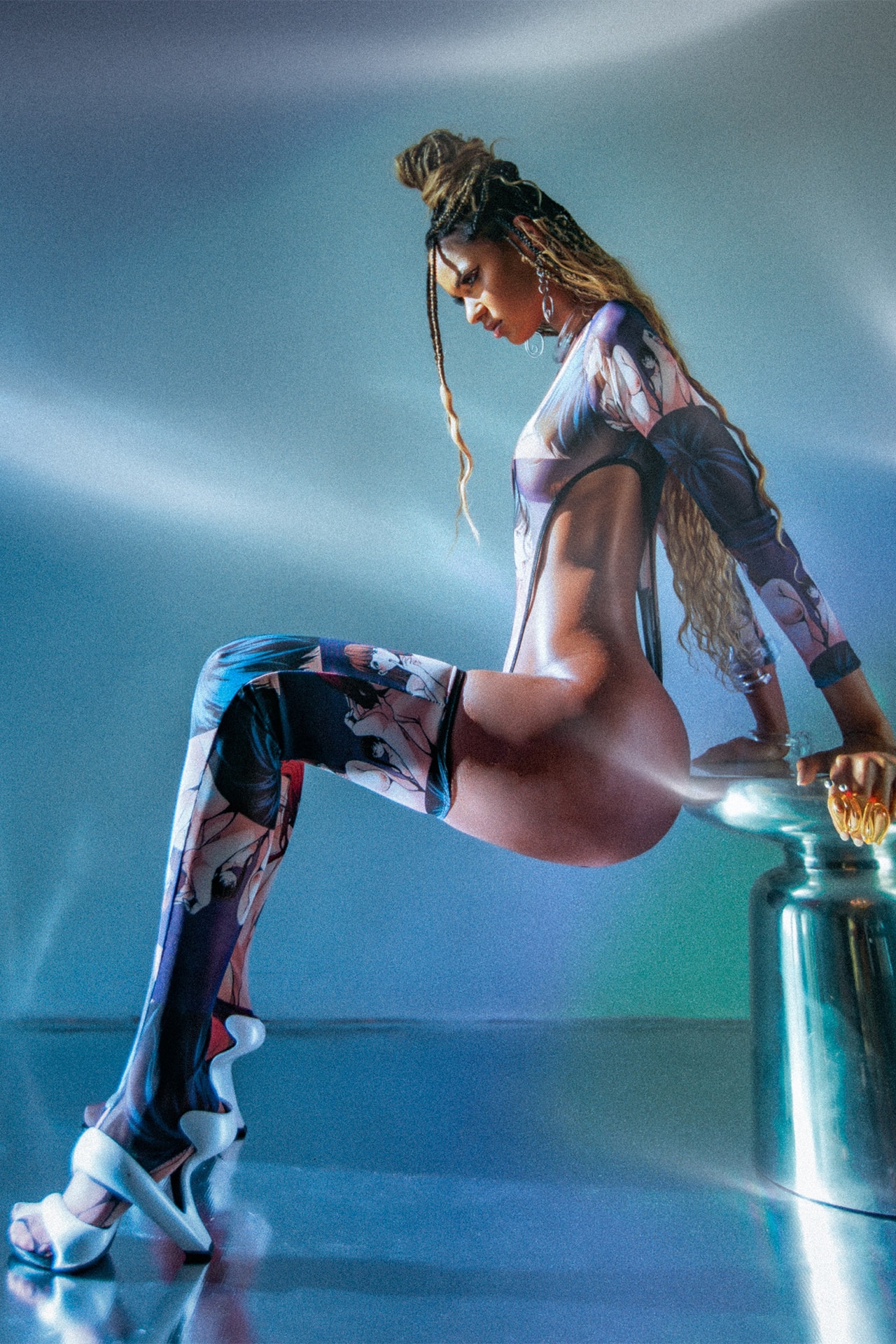 The four women in his logo actually represent his muses whom he enjoys dressing in his garments. Think Donatella Versace dressing Lil Kim up in customs before the Met Gala. That's a daily mission for FRNMY. Fashion that taps hentai is Corleon's method of channeling a high fashion fantasy — while celebrating divine femininity.
Corleon went on to share, "I know how conservative people can be. This brand should help you relax to the ideals of the sex and how it can be used as an art form as well."
So, whether it's a hentai-covered body suit or a 30-minute scene, hentai as an art form truly allows for self-expression. Which, let's be real, is the best aspect of both sex and creativity.
This interview has been condensed and edited for clarity.
---
Share this article