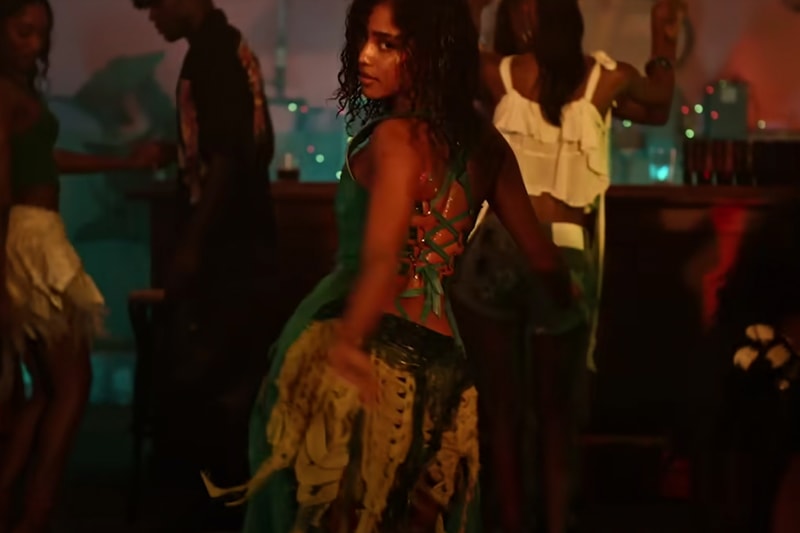 Sex & Dating
Ask a (S)expert: "How Do I Squirt During Sex?"
Welcome to our new series led by Gigi Fong, Hypebae's in-house sex and dating editor.
Ask a (S)expert: "How Do I Squirt During Sex?"
Welcome to our new series led by Gigi Fong, Hypebae's in-house sex and dating editor.
Welcome to your new safe space and Hypebae's first-ever sex and dating column, Ask a (S)expert. This new weekly series is led by Haitian-Chinese and LA-based sexpert Gigi Fong, our in-house sex and dating editor.
Gigi is a former sex worker, boudoir artist and podcast producer now hosting safe spaces for the Hypebae community. She specializes in all things sex-positive from unconventional dating to pleasure for lovers of all identities. To have your questions answered, visit our dropbox below and anonymously send your intimate inquiries ♡
---
"How do I squirt when having penetrative sex?"
Hey bae! Great question! Squirting is all about building sexual tension and allowing for a deep release. One of our tried-and-true methods is tapping the beauty of blended orgasms. But before we get started, it's important to note that not everyone can squirt and that doesn't mean sex has to be any less pleasurable.
However, there are a few things you can do to increase the likelihood of squirting. Here's what that means:
Blended orgasms are the combination of two or more styles of stimulation. For example, rubbing the clitoris during penetration or stimulating the clit while stimulating the G-Spot. For some, anal stimulation and clitoral stimulation does the trick, while others enjoy more powerful pleasure like double penetration.
In fact, most women that identify as "squirters" report clitoral and vaginal penetration as the key. There are a number of ways to squirt from blended orgasms. But first, make sure you've prepared the area. For example, purchasing a waterproof blanket, or a more cost-effective option, laying down that towel you're not too attached too.
Keep reading for more tips.
Sex toys:
If you'd like to try your hand at blended orgasms and squirting, opt for sex toys that deliver double the pleasure. For example, bunny vibrators like the Nova 2 which stimulate both the clitoris and G-Spot simultaneously. If you're coupled up and would prefer penetration with a partner, you can do so and simply add a clit sex toy. For sex toy tips, explore our (S)expert-approved clit suckers.
As We-Vibe's Sara Tang shared with hypebae, sex toys aren't mandatory if you or your partner(s) find those intimidating. Instead, you can opt for the art of fingering and penetration.
Sex positions:
Squirting is undoubtedly intimidating for femmes, especially when trying your hand at it for the first time. For beginners, I'd recommend a tip Tang shared with us: "First, lie on your back. Then get your partner to use their mouth or tongue to stimulate the clitoris, while simultaneously inserting their fingers vaginally to reach your G-spot."
Other sex positions offer easier access to the clitoris, for example, missionary, spooning side entry and doggy style.
This is a great time to add that foreplay doesn't begin in the bedroom. For most, foreplay is mental and physical, meaning that the moments leading up to sex, from communication to physical experiences, set the tone. Make sure to communicate what helps you relax and what you find most pleasurable, while leaving room for exploration.
Blended pleasure:
As shared above, blended orgasms are known for building tension which is perfect for squirting. Explore clitoral stimulation, G-Spot pleasure, vaginal and anal penetration and erogenous zones.
---
Share this article