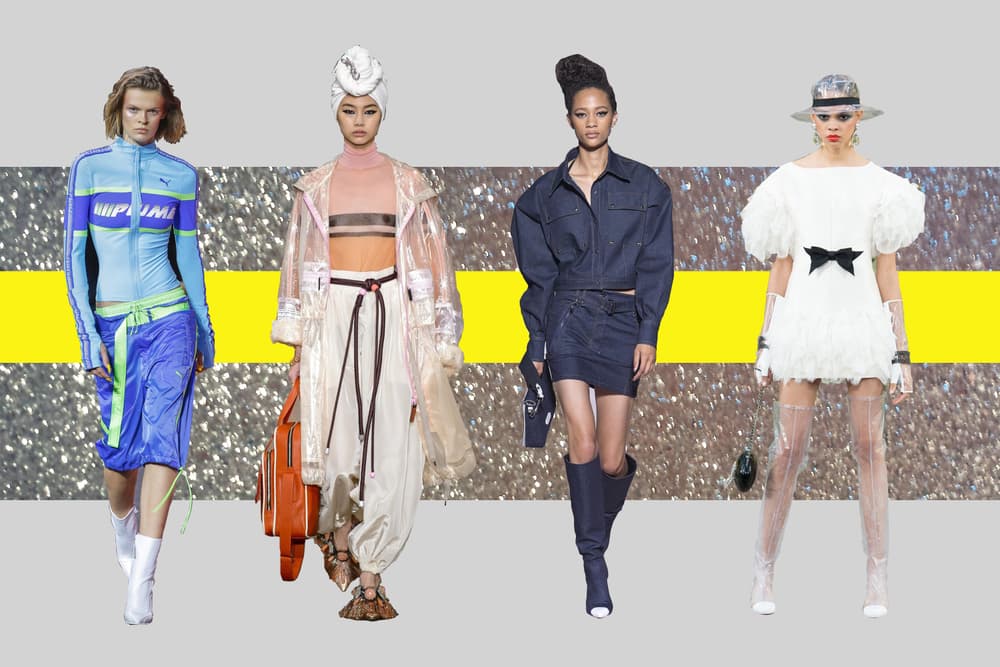 Here Are All the Biggest Trends of 2018
Get ready.
As we've said goodbye to 2017, we've gotten ready to welcome 2018 with open arms. In the past year we've seen trends like chunky sneakers, fanny packs and puffer jackets grow huge, which is why we're gearing up for the new year with our favorite fashion trends that will be huge both within street style and high fashion.
Read on below to see our picks for the trends everyone will be rocking all throughout 2018, and prepare your wardrobe. Let us know what trends you'll be rocking this year, and make sure you're following our Instagram to keep up with all the latest news.
Performance Wear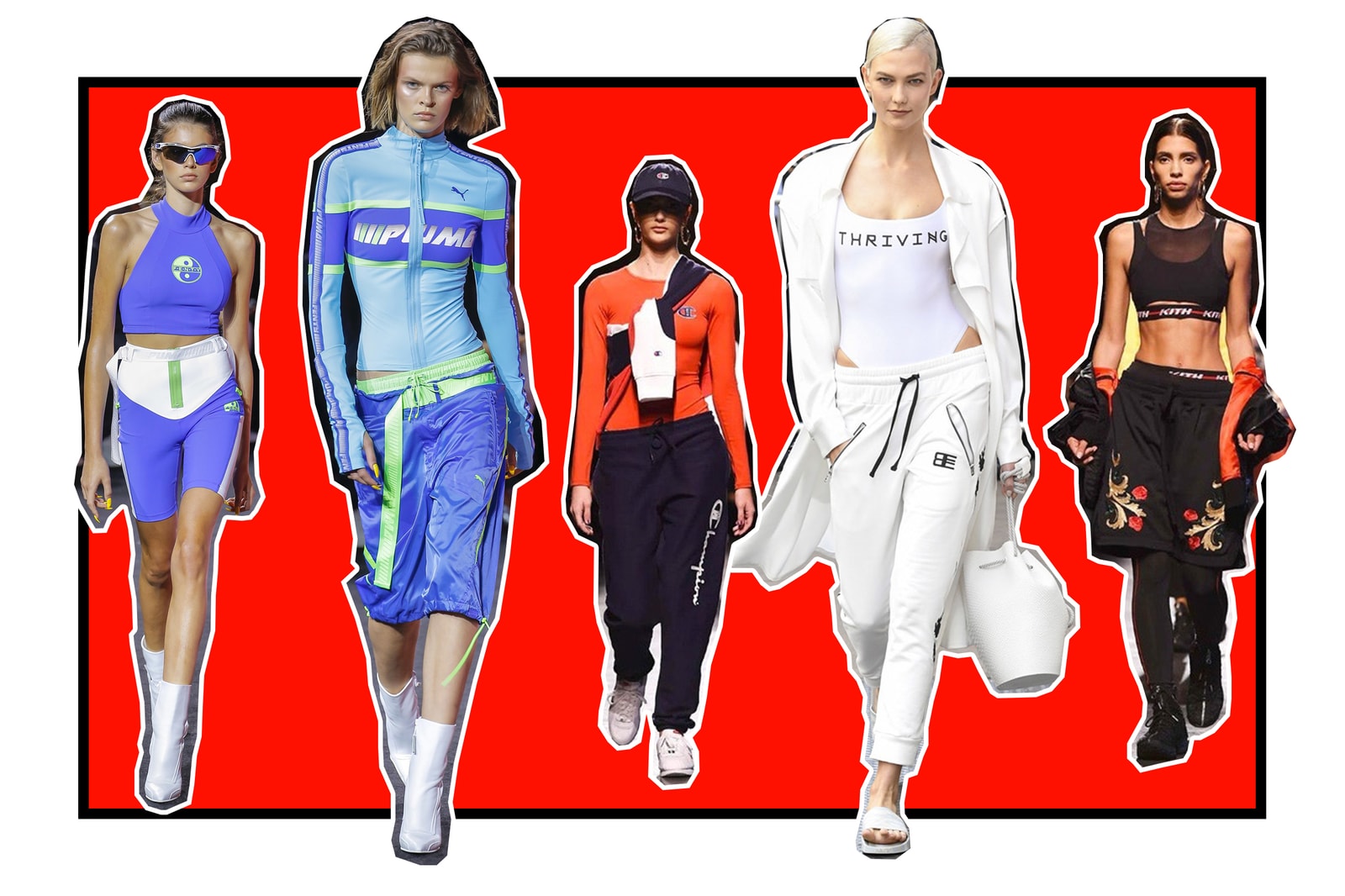 2017 saw the rise of athleisure, both on the runway and on the streets. With brands like Fenty x PUMA, KITH, YEEZY and Baja East showcasing collections inspired by performance wear, this trend is only going to grow throughout 2018. The retro-futuristic take on the athletic gear is easy to achieve using bold colors and mixing and matching silhouettes, and works both day and night.
Plastic Fantastic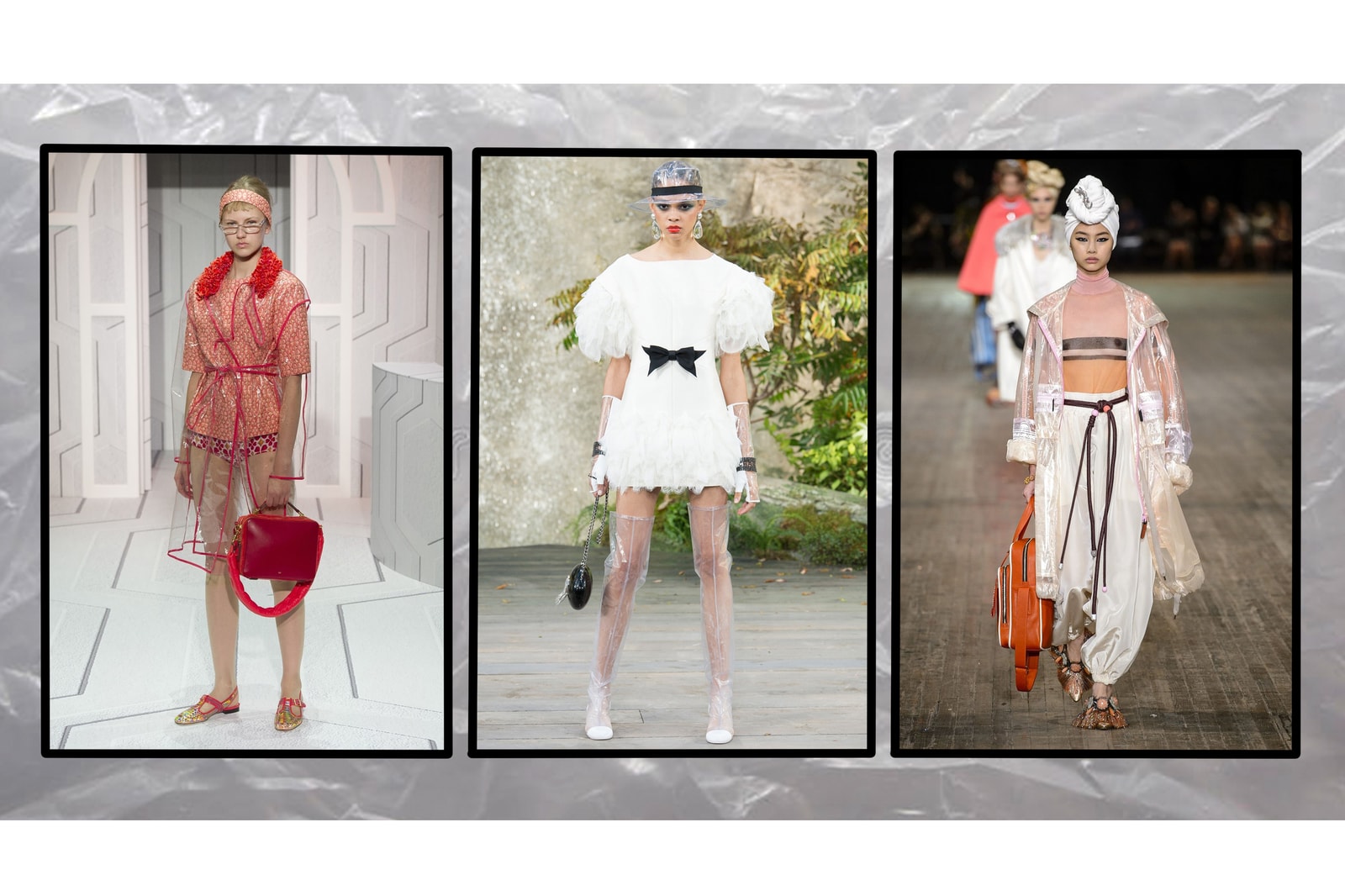 The Spring/Summer 2018 shows saw a rise in the use of an unconventional material – plastic. From Chanel to Marc Jacobs, fashion houses showcased collections featuring the transparent texture, used to create everything from garments to shoes and accessories. This trend has also become huge outside the runway, with show goers rocking clear shoes, totes and other items in our previous streetsnaps. This trend is incredibly versatile, allowing for experimentation and expression, and it is also the perfect way to showcase your outfit when it is raining.
Maximalism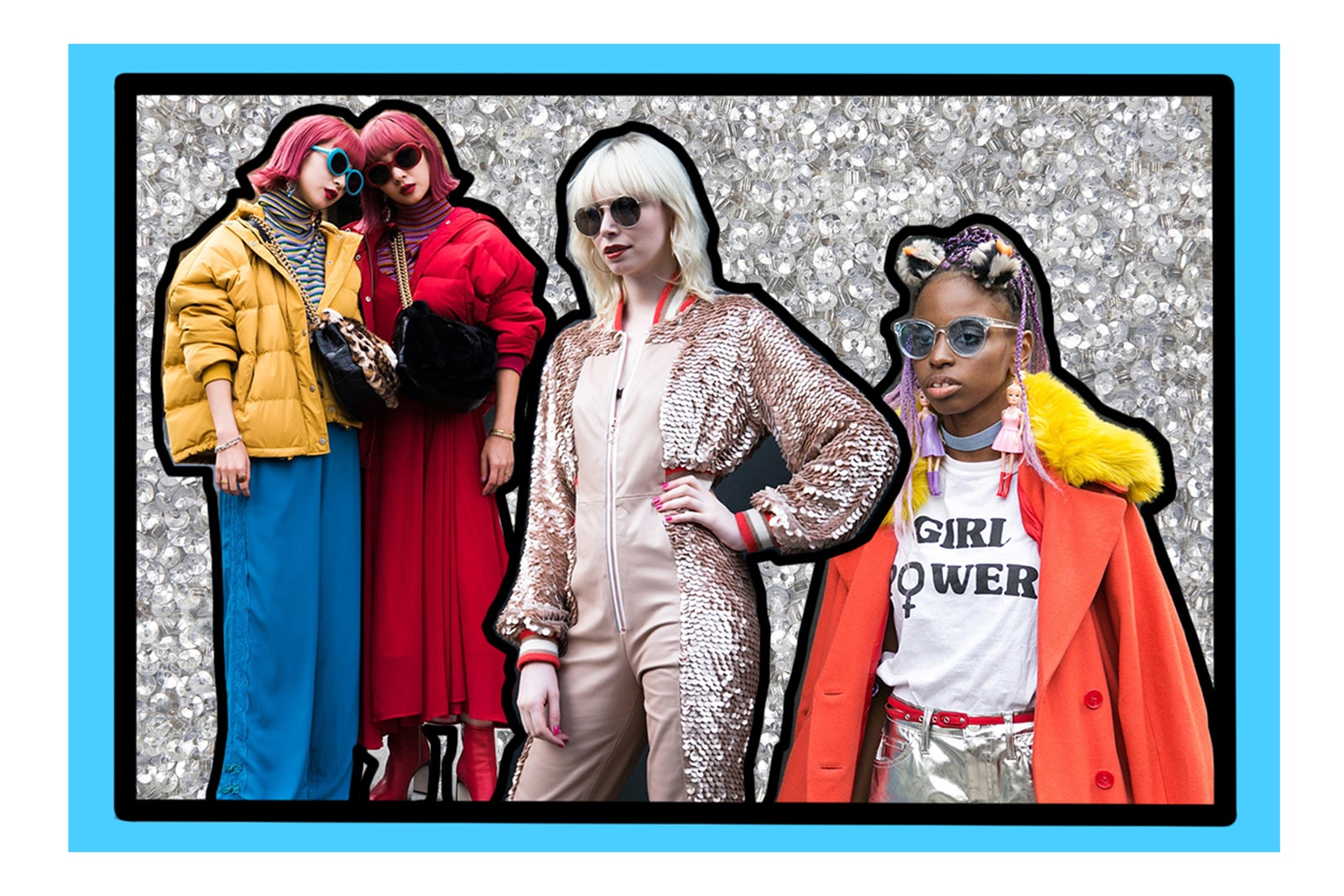 In 2018, we're waving goodbye to minimalism and saying hello the complete opposite – maximalism. We already began seeing this trend in our streetsnaps as 2017 came to an end, with color, texture, silhouettes and patterns are being mixed and matched to achieve a fun and eye-catching look. With that said, the bold look will only grow bigger throughout the year with brands like Vetements and Moschino at the forefront.
Elevated Denim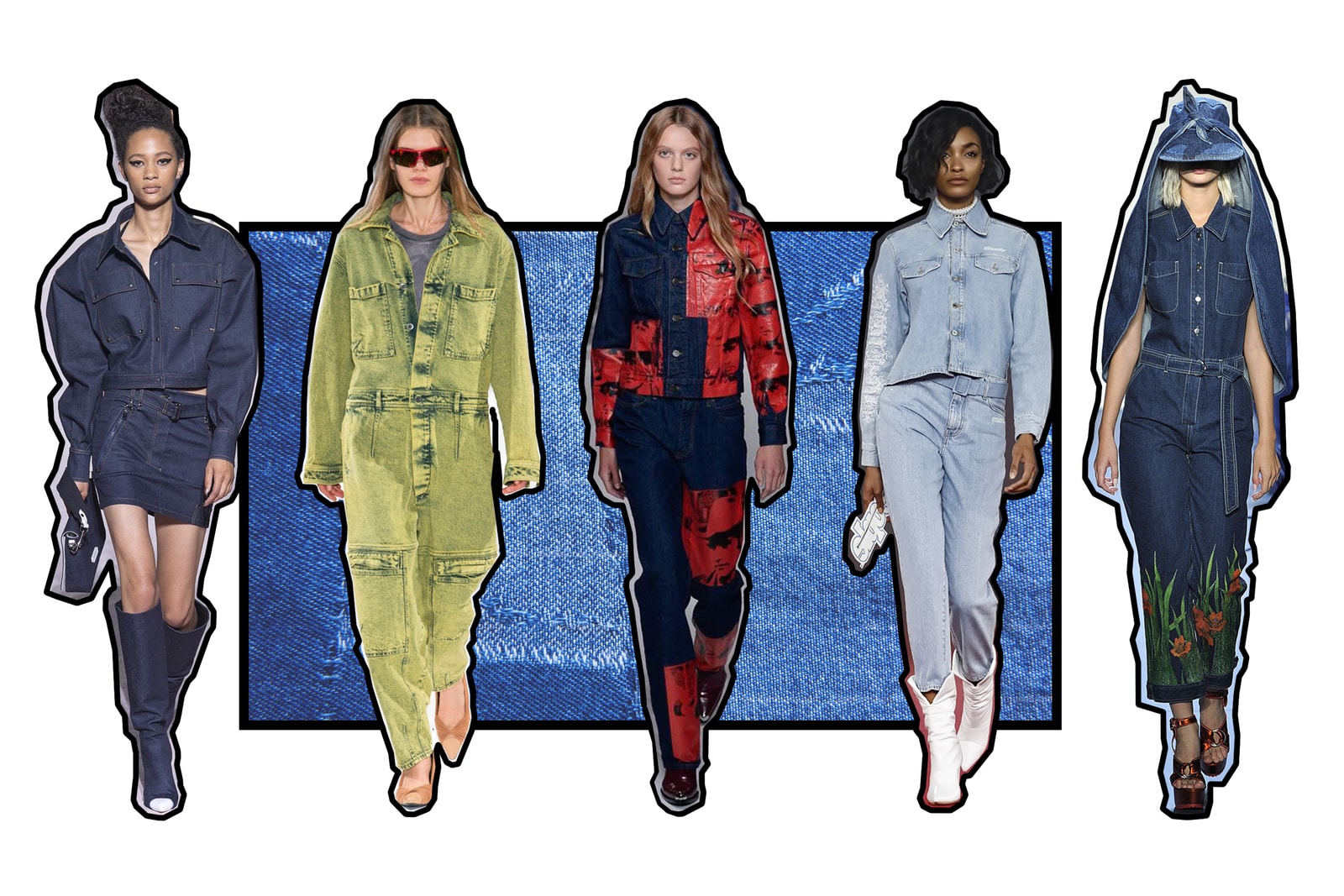 Denim may be a timeless trend that never seems to fade, but this year we're taking it to the next level. With brands like Tom Ford, Stella McCartney, Calvin Klein, Off-White™ and Adam Selman showcasing elevated denim during their Spring/Summer 2018 shows, we know that this look is about to dominate street style everywhere this year.
Boyish Tailoring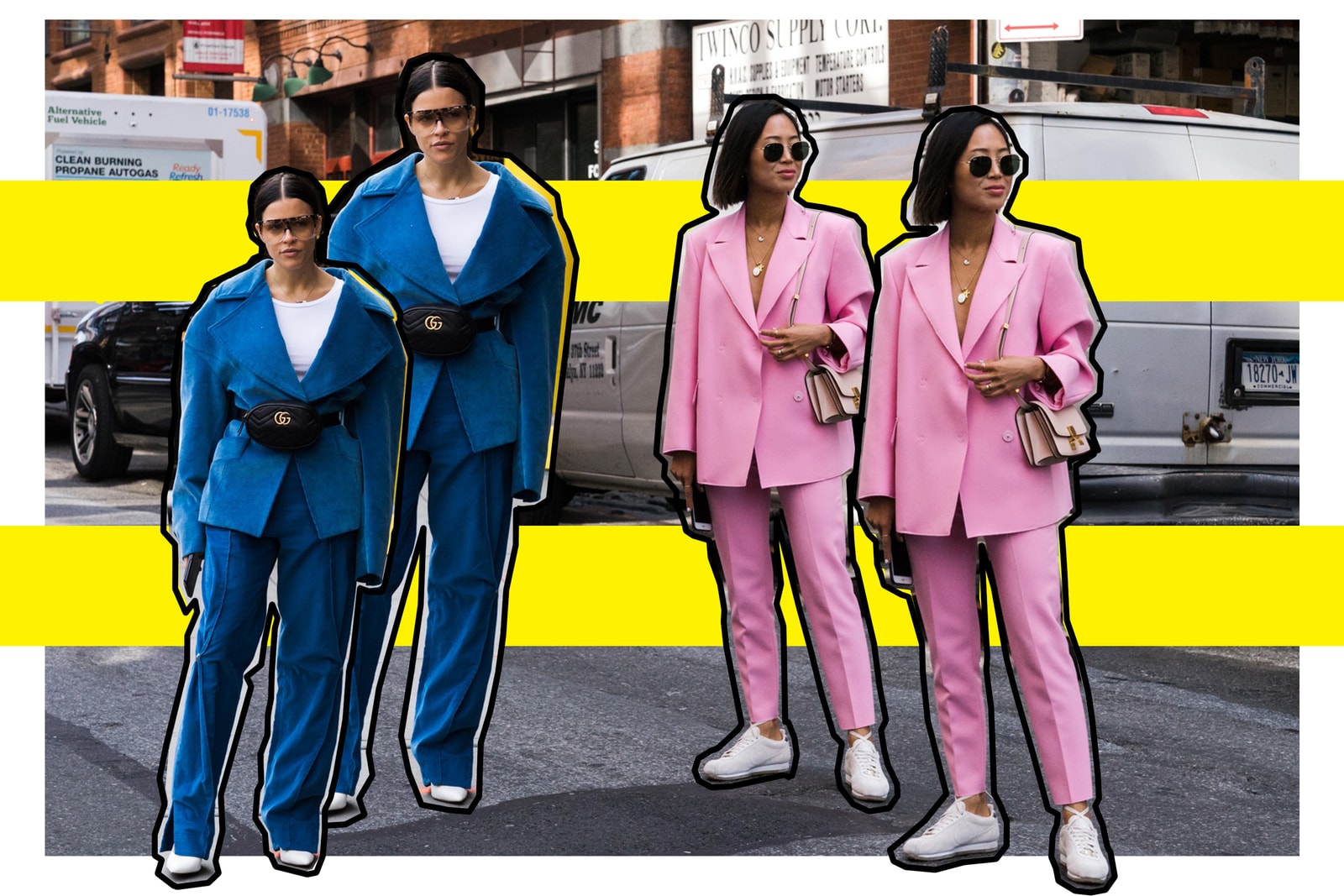 The power suit is here to stay. Broad shoulders, tapered trousers and boxy fits are just the beginning, as brands like Balenciaga, Tom Ford, Victoria Victoria Beckham and Vetements are beginning to experiment with silhouettes to create a boyish look that is relaxed and chic. Play around with symmetry and fits – this trend has no limits.
Fringe

"Less is more" seems to be an expression that we left behind in 2017. This year is all about piling on color, textures and everything in-between. One texture in particular seemed to dominate both the runways and the streets this season – fringe. From long, draped dresses to small, chic fringe accessories, the retro material is making a comeback. Brands like Calvin Klein, Balmain and Erdem showed us that this is the look we need to be rocking all year long.
Composite Imagery

Tora Northman
Share this article