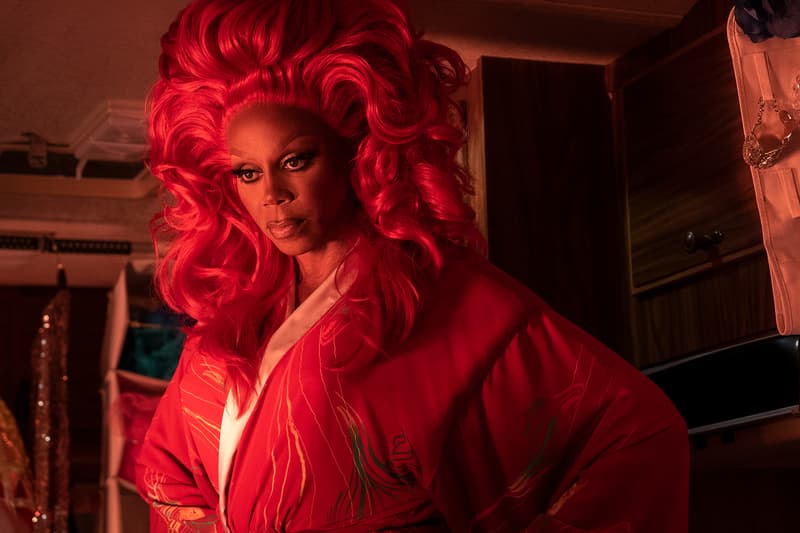 Film & TV
Everything You Need to Know About RuPaul's Netflix Series 'AJ and the Queen'
Created by the superstar drag artist himself alongside the director of 'Sex and the City.'
Everything You Need to Know About RuPaul's Netflix Series 'AJ and the Queen'
Created by the superstar drag artist himself alongside the director of 'Sex and the City.'
If you're a fan of RuPaul, you've probably heard that he has been working on a new Netflix series dubbed AJ and the Queen. Arriving just before the 12th season of RuPaul's Drag Race, fifth season of RuPaul's Drag Race: All Stars and RuPaul's Celebrity Drag Race, the show was created by the superstar drag artist himself alongside Michael Patrick King, the director of Sex and the City. Get ready to binge away as RuPaul will be transforming into sassy drag queen Ruby Red and showing off diverse performances throughout the series. You'll also be seeing some of your favorite contestants from Drag Race appear as cameos.
Coinciding with the release of the 10-episode series, we've put together a few things you should know about the show. Continue reading to learn more about AJ and the Queen.
For more Netflix shows, check out the trailer for the second installment of Sex Education.
What is AJ and the Queen about?
Ruby Red, a struggling drag queen, makes her way through clubs across the U.S. in a van as an attempt to restore all the savings for opening a club that she recently lost. AJ, a recently orphaned girl, joins Ruby Red on the journey. Throughout the show, the pair delivers a touching message of love and acceptance, exploring the meaning of family, friendship, love and loss. The two help each other get over their heartbreaking past as Ruby Red performs in each drag club they visit.
Who is in the cast?
Other than RuPaul who plays drag queen Ruby Red, Izzy Gaspersz appears on the series as Ruby's 10-year-old sidekick, AJ. Meanwhile, Josh Segarra stars as Ruby's ex-boyfriend and Michael Leon-Wooley as her friend Louis. Katerina Tannenbaum appears as Brianna while Tia Carrere plays Lady Danger. In addition to the cast, as Ruby and AJ make their way through different drag bars, they encounter a number of drag queens.
Which drag queens appear in the show?
A total of 22 drag queens and former RuPaul's Drag Race contestants are featured in AJ and the Queen, including Valentina, Jinkx Monsoon, Bianca Del Rio, Katya, Latrice Royale and Manila Luzon.
Is there a trailer?
Netflix revealed a sneak peek at the series back in December. The trailer introduces RuPaul as Ruby Red who dominates the stage in a fierce red look.
When will it release? 
RuPaul's AJ and the Queen premieres on Netflix on January 10.