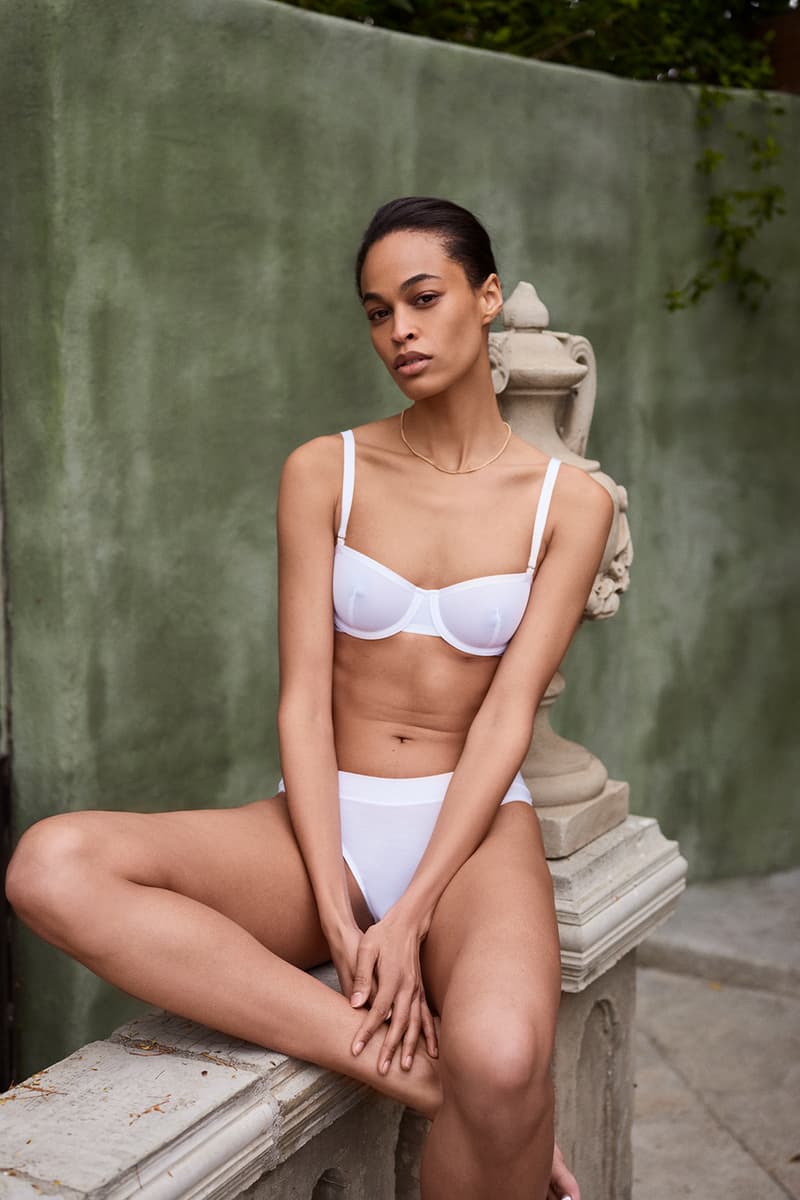 CUUP Is the Inclusive, New-Gen Lingerie Brand You Need to Know
Co-Founder Abby Morgan discusses how the label helps women embrace modern femininity.
Fashion
CUUP Is the Inclusive, New-Gen Lingerie Brand You Need to Know
Co-Founder Abby Morgan discusses how the label helps women embrace modern femininity.
As part of a new generation of lingerie brands that put inclusivity and size diversity at the forefront of their design ethos, CUUP has been dedicated to redefining the way women look and feel in their underwear. Created by Kearnon O'Molony, Abby Morgan, Lauren Caris Cohan and Chrisden Ferrari in 2018, the lingerie company challenges the industry's old school standards by offereing 40 bra sizes that cater to women of all shapes and proportions.
After spending two years perfecting its silhouettes with the help of industry experts, CUUP has developed five core styles – Balconette, Plunge, Scoop, Triangle and Demi – available in the brand's unlined mesh, custom flexible underwire style and more. With its inclusive efforts and fit ethos, "designed to fit your differences," CUUP is hoping to transform the way people perceive lingerie.
We spoke with Co-Founder Morgan, who shares why size inclusivity is so important to CUUP, and how the brand is helping women embrace modern femininity. Read on for our full interview.
How did CUUP come to be and what was your inspiration for the brand's design ethos?
CUUP was founded on the mission to fundamentally change the bra industry by offering bras that women actually want to wear – attractive, unlined and minimal bras – in sizes that are functional and reflective of the modern population. From its early conception, we knew that we needed a collective of industry leaders with varied expertise in their respective fields to be able to innovate the way that we designed, marketed and produced our product.
I'm personally curious about how we can fundamentally shift the beauty and fashion industries from being eurocentric and make them more reflective of who we actually are and what we actually look like. I also am super passionate about changing the gaze of the bra industry from performative and sexy for someone else and reclaiming ownership of what makes each of us feel sensual and sexy. That's a personal decision and one we should each be able to interpret and express.
It was integral to our brand design ethos to provide women with an innovative product so that they never need to compromise between fit, function and style. To provide not only incredible products but provide a positive brand experience that allows women to not have to fit into the lingerie industry standards that are not attainable or real. Therefore, we designed comfortable, supportive, stylish and lightweight pieces that support the natural shape of every woman, rather than enhance or overtly alter their natural curves. As for the CUUP customer, we believe her sensuality is self-defined and that she wants to see a woman portrayed in underwear through her own lens.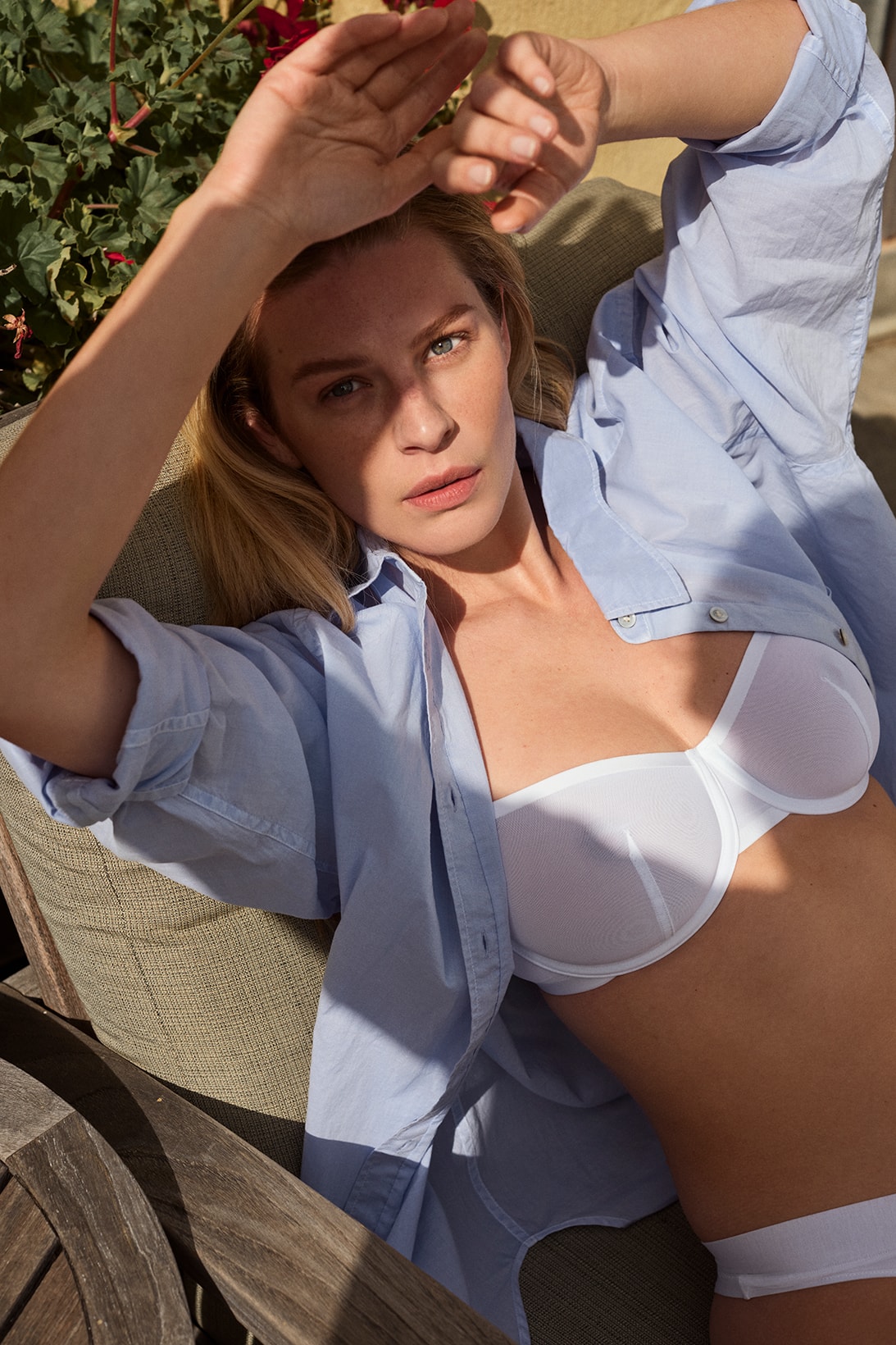 The industry-standard sizes for bras have traditionally been limited. How did you decide to make a change in terms of size inclusivity?
CUUP didn't simply revise this outdated sizing scale, we threw it out entirely. The design team meticulously scaled each silhouette, making sure that the women who need more support don't have to settle for any less style. CUUP is dedicated to perfecting fit, and we are constantly expanding our reach. After initially launching with 35 sizes, we currently have over 40 sizes available across five core styles. It's not a fast process, but we don't want to expand until we can do it perfectly.
That being said, size inclusivity is extremely important to me and the team, as we want to not only be providing quality products for our customers but also to reflect the modern femininity that exists within society. Our fit ethos is "designed to fit your differences" and we constantly say bras should be made to fit you, not the other way around. Statistics show that over two-thirds of American women are a D cup or higher, and yet the lingerie industry has long neglected this large portion of the population and has not innovated in the larger cup sizes. We consciously wanted to design a modern and more natural approach to shaping that would allow women in these larger sizes to also feel supported yet stylish. This has definitely been well received with our audience as over 70 percent of our customers are a D cup or above.
Are you looking to expand beyond your current offering of 40 sizes?
CUUP proudly offers 40 sizes in A to H cup that are designed to fit women's differences and provide a more inclusive assortment than typical lingerie companies and retailers. The team is dedicated to expanding upon this number to larger sizes and the design team is carefully researching and diligently developing the next chapter of sizing – refusing to cut corners on our core promise of sensuality, style and support.
"We seek to provide a garment that allows a woman to feel inner confidence, deep-rooted self-acceptance and total freedom of expression in choosing her own definition of sensuality."
What makes CUUP stand out from other underwear and lingerie brands?
CUUP is a customer-centric brand that views every customer as subjects, not objects. Every customer is a woman who is dressing in a way that makes her feel her best, for herself. In creating each design, color palette or marketing campaign, the team is thinking about how the woman that will wear the bra will experience from purchasing to adding it to her wardrobe. We seek to provide a garment that allows her to feel inner confidence, deep-rooted self-acceptance and total freedom of expression in choosing her own definition of sensuality.
In terms of design, every CUUP bra silhouette underwent 18 months of research and development to fit in the brand's proprietary grading system that allows for the nuances that exist within each size. We stand out from the competition by prioritizing superior materials and quality design that provides function without sacrificing style. As industry competitors use foam pads (that can be carcinogenic), all our bras are non-toxic products and are iconically unlined to enhance a woman's natural shape.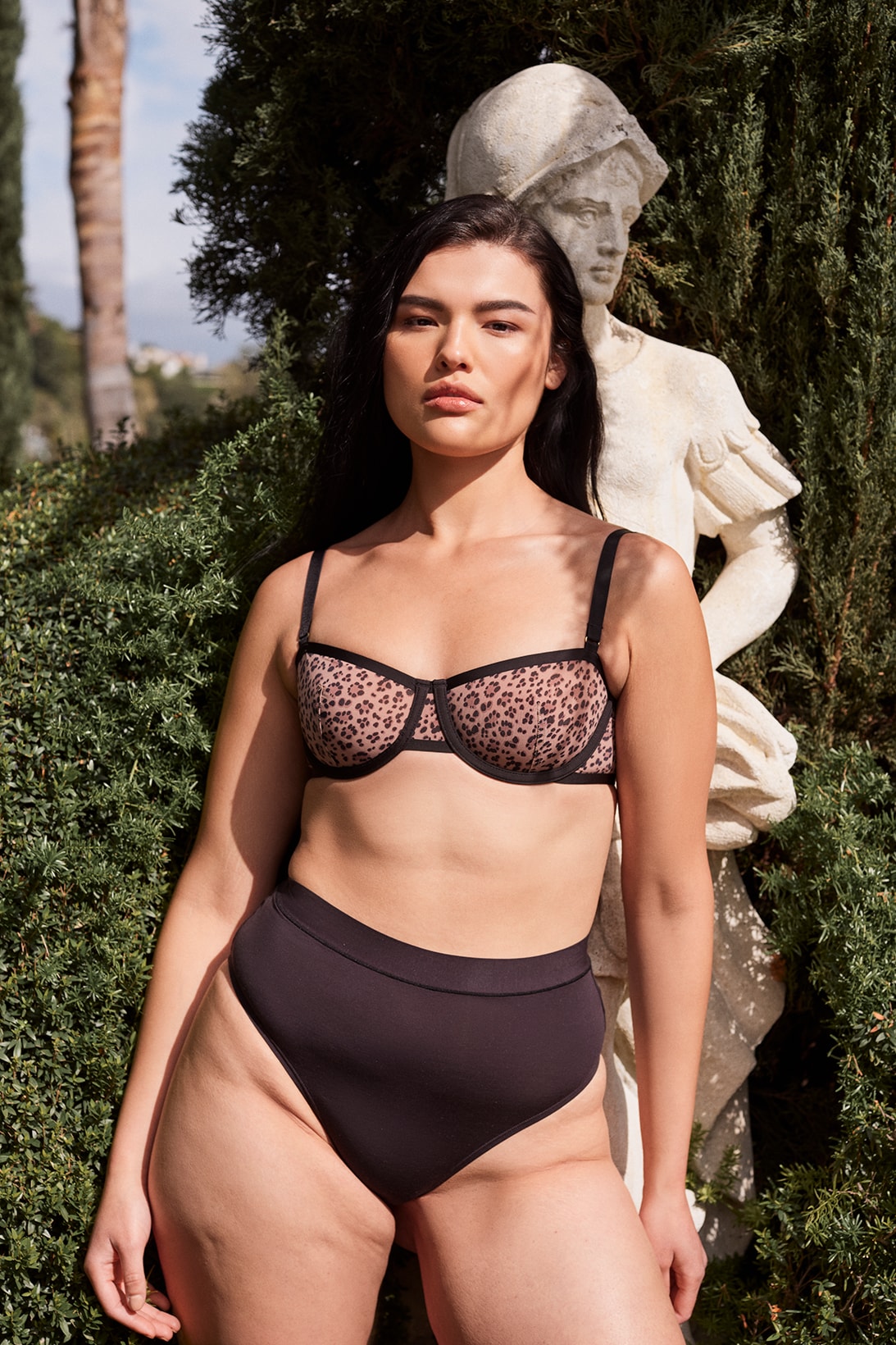 What was the research and development process like prior to launching CUUP?
Research and development were key components of the creation of CUUP as we wanted to rewrite the rules of the industry and reinvent the way bras are constructed, functioned and worn. By editing the collection to five core styles, we honed in on perfecting every element over an 18-month period. From our iconic unlined mesh silhouettes to the custom flexible underwire, we created the ultimate "bra" for all women.
In the beginning of the design process, our team focused on designing for both B and F cup sizes to ensure that design would stay consistent across all sizes (without double wings, thicker straps, etc.). In compassion, the industry standard is to design for a 34B size and then grade up or down from there by often adding support features at bigger sizes (slings, double wings, thicker straps) rather than designing a consistent style/silhouette from an A to H cup. We heavily invested time into research and tested every style by performing over 80 fittings for each size combination as opposed to the industry standard of eight to 10.
Pascale, our SVP of Design and Innovation, comes with over 15 years of professional production experience working across fashion, performance design, materials and innovation. Her natural ability to bridge the artistic with a functional design and material science has further strengthened our creative process and product engine.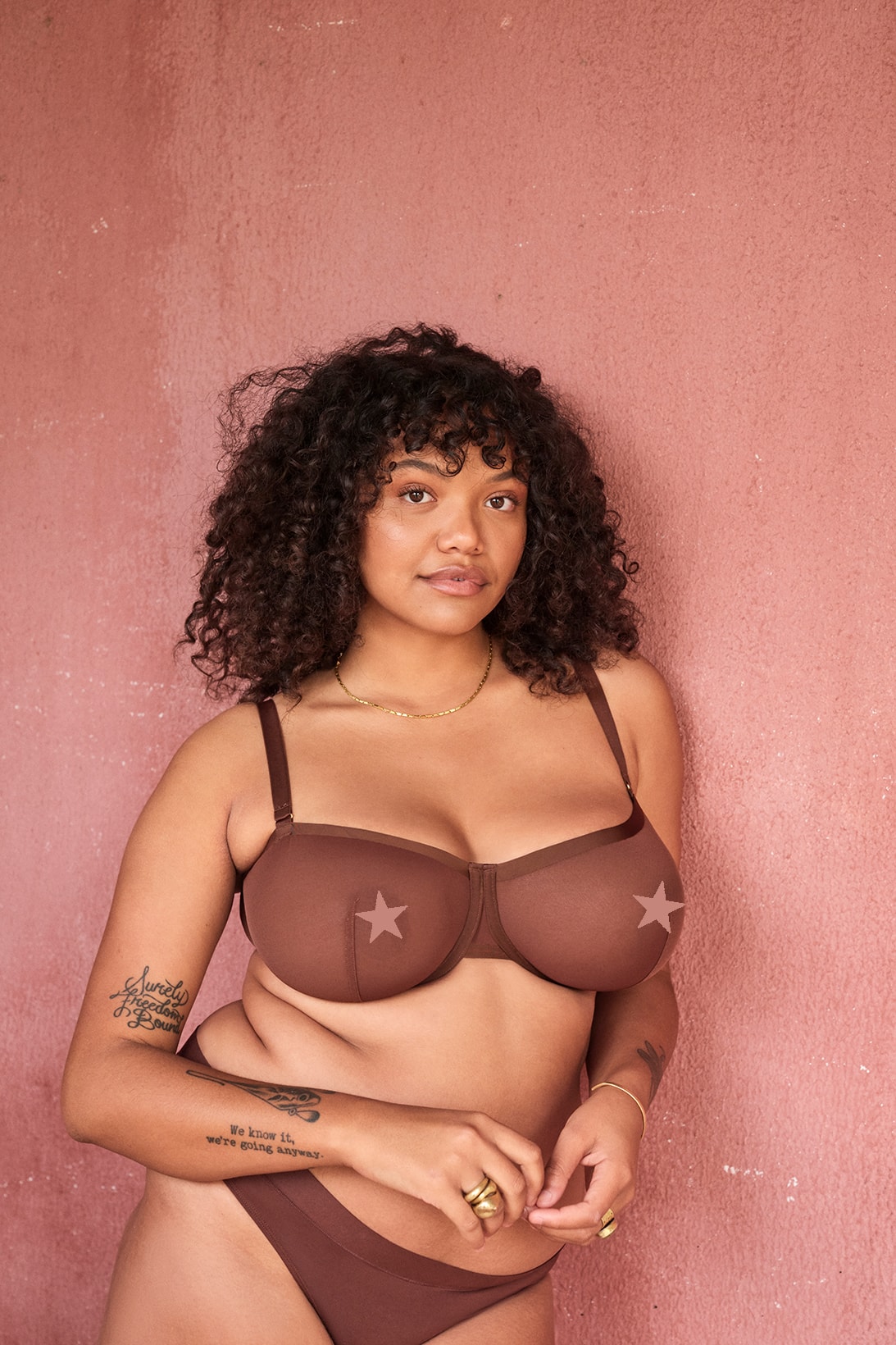 Can you walk us through the different kinds of silhouettes you have in your catalog and what they're best for?
The Balconette: Designed to disappear or show off. It creates a flattering, slightly separated shaping across your neckline. It's a bra you can wear with wide-set straps and an open neckline. Because we used a stretch fabric and our unique flex wire, this sheer bra is amazingly lightweight.
The Plunge: Ideal for necklines that go low at the center. Unlike so many plunges on the market, we modified ours to avoid boobs being pushed together. We believe you can have a low center front with a more natural shaping and relaxed sexiness. The stretch mesh just makes what looks remarkably simple in design really feminine.
The Scoop: Perfect for a neckline that is lower and round. This is a clean modern design that is a nod to swim. It's our most revealing silhouette, which can be worn with low necklines, while still containing and supporting you. This is a bra that is not available on the market at larger cup sizes. Made of our silky, stretch microfiber, this bra is an opaque wardrobe update we really craved.
The Triangle: An effortless edit to your T-shirt bra. The Triangle adds ultra-soft touch to timelessly sensual lines.
The Demi: Designed like your favorite tee bra, only lighter and better. It is made of an incredible translucent 3D fabric that gives you slightly more nipple coverage without any added bulk. For women who are used to wearing a bit of a lining, this provides a familiar feeling with huge advantages from our breathable 3D fabric and flex wire comfort.
"We wanted to rewrite the rules of the industry and reinvent the way bras are constructed, functioned and worn."
What are some tips for choosing the right bra?
For me, I'm not looking for a bra to push up or enhance, but I want a bra that embraces my natural shape. I want one that sculpts and functions but feels like I'm wearing nothing. I also don't like wearing microfiber as I'm worried about the chemicals used to sculpt it. I would recommend asking yourself what is the shape you are looking for and the values you care about? Are you looking to be minimized or sculpted? What are you wearing it under? And then start looking. My biggest tip for getting the right bra is to get fitted. Our bra sizes change on average six times in our lives, so it's crucial to continue to get measured.
To ensure that every woman finds the perfect fitting bra, CUUP offers a free service for all customers such as virtual fitting sessions that are hosted by a qualified Fit Therapist. Fittings are the backbone of our fit program and education that allows women to have a one-on-one private meeting with a Fit Therapist to take correct measurements and provide suggestions on sizing, as well as recommend which silhouettes would perform best for their individual needs.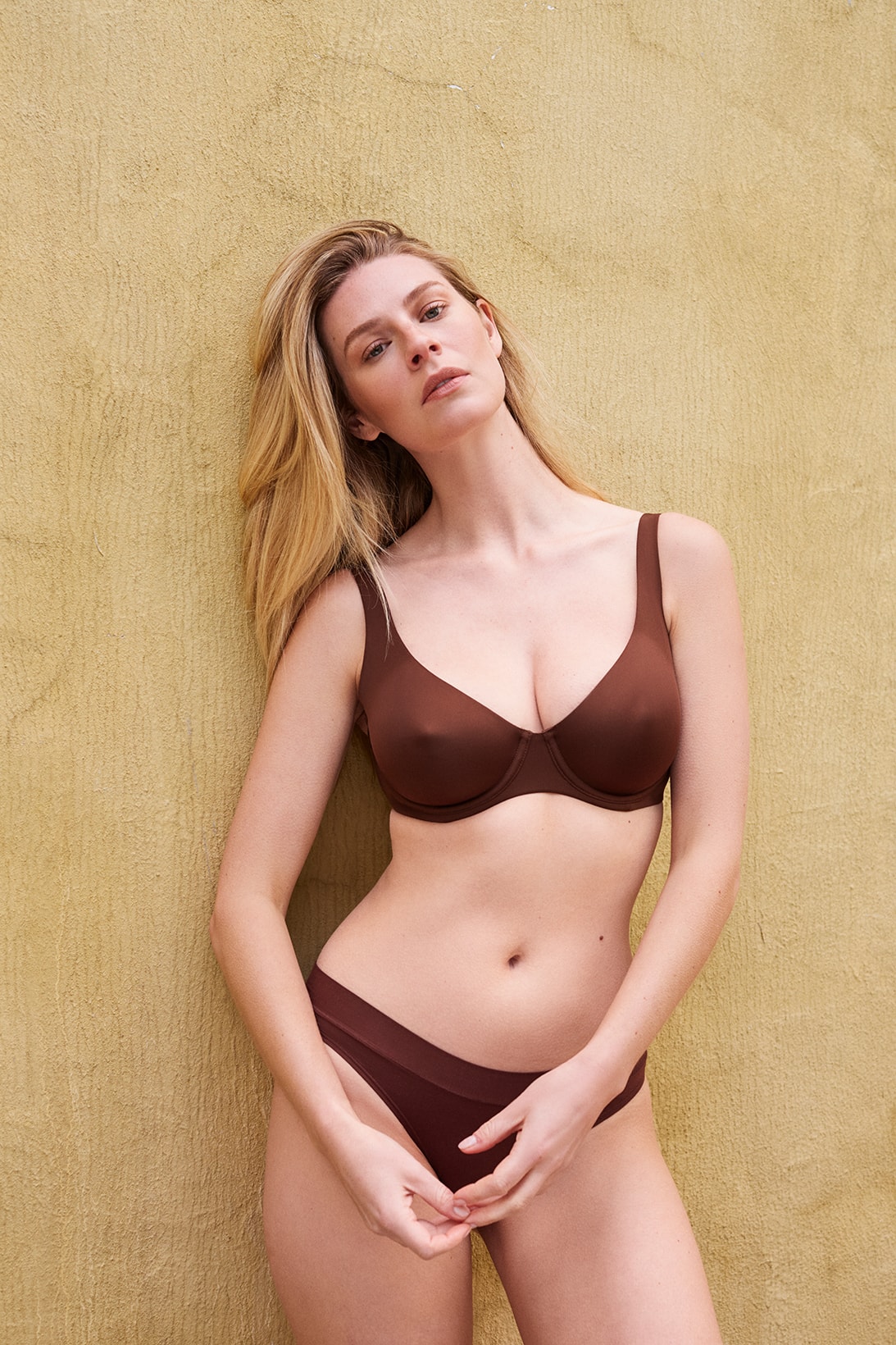 What other ways is CUUP empowering women to embrace their modern femininity?
Personally, my passion lies in creating a strong brand voice and identity that can resonate with modern women. The key to that is a new way of approaching modern femininity to allow women to reclaim sensuality as an intimately female experience. We incorporate this positive branding throughout the brand in our inclusive designs, marketing materials and social content, including our editorial platform BodyTalk. BodyTalk is a platform for sparking conversation around topics that affect all women and deserve to be brought out into the open. We wanted this dialogue to be led by women for women, because sensuality has been misdirected towards others for far too long, especially in the lingerie market.
Are you working on new designs at the moment? What are some upcoming launches shoppers can look forward to?
Our team is constantly innovating, testing and working towards expanding sizes and continuing to provide exciting exclusive color capsule releases. Our latest drop recently launched, which is an exciting new colorway called "Zest" that evokes a fall feeling with a citric flare.
Share this article