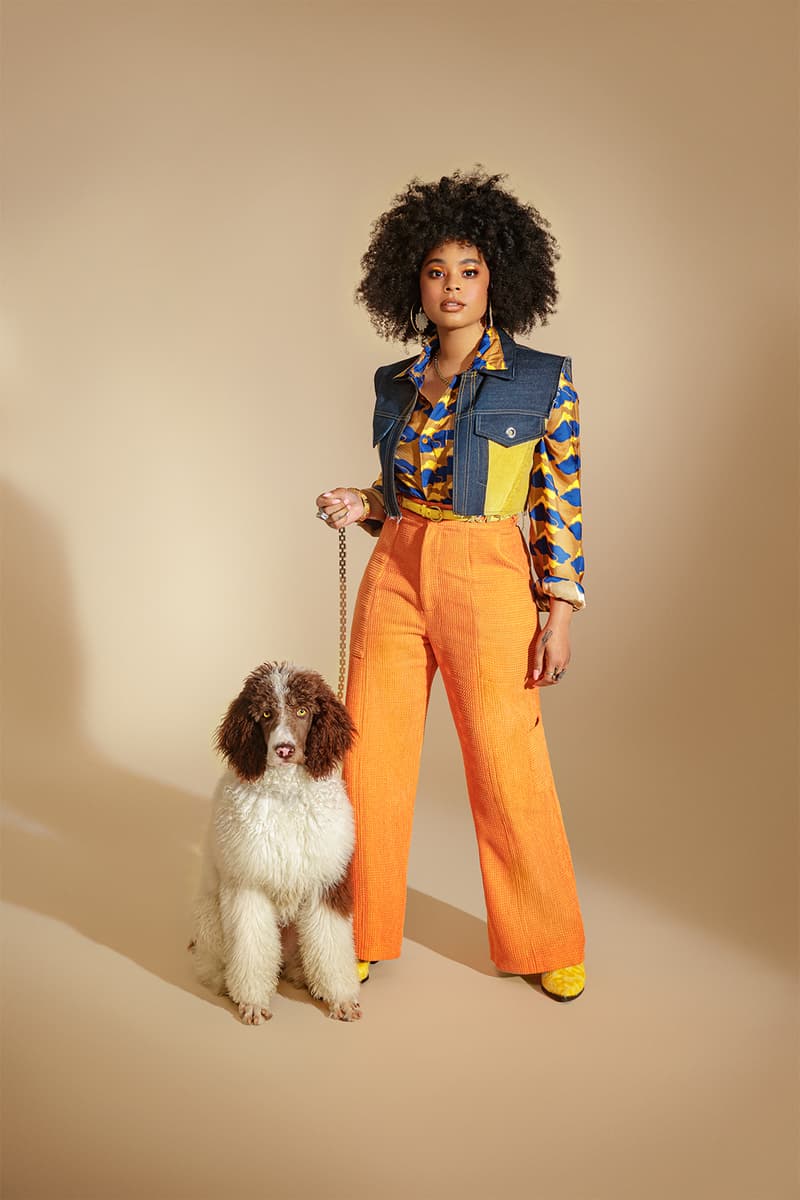 1 of 2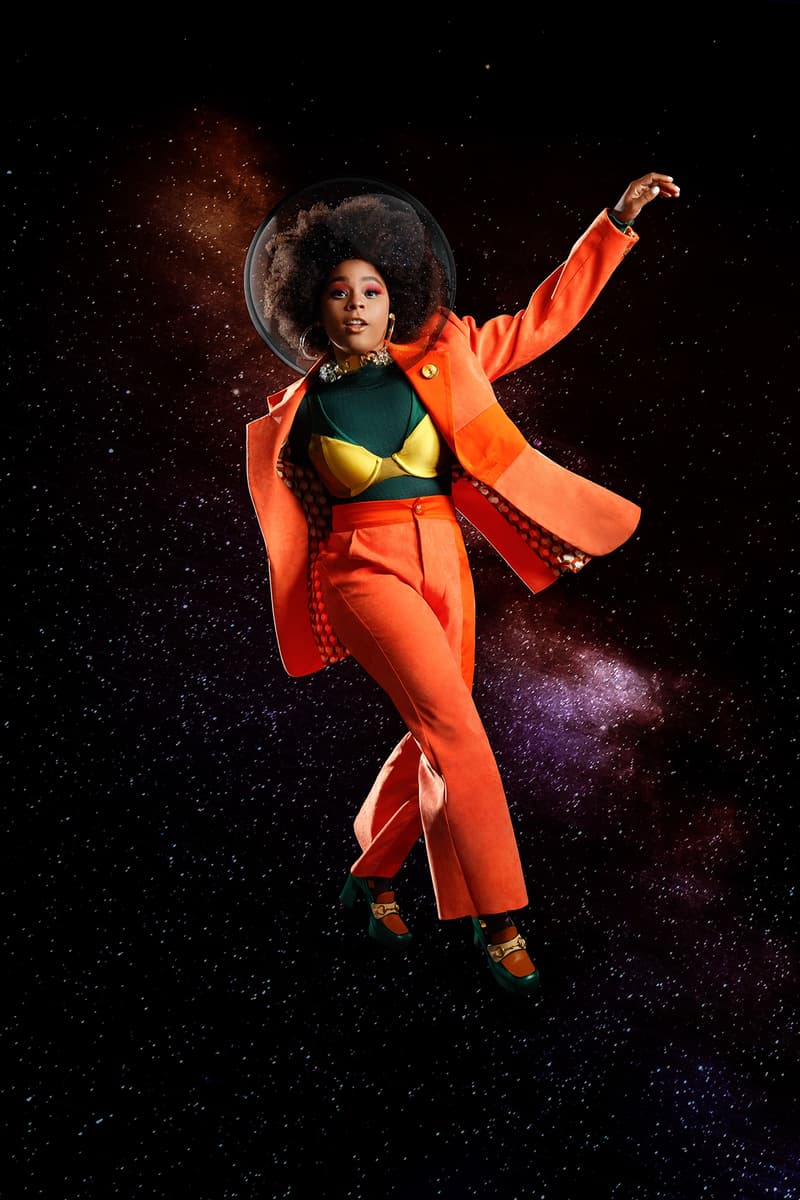 2 of 2
Music
Tayla Parx Keeps It Real on Sophomore Album, 'Coping Mechanisms'
The artist explores the experience of falling in love on her latest record.
Tayla Parx Keeps It Real on Sophomore Album, 'Coping Mechanisms'
The artist explores the experience of falling in love on her latest record.
Los Angeles-based singer, songwriter and actress Tayla Parx (born Taylor Monét Parks) is back with her sophomore album, Coping Mechanisms. The songstress' latest record — which follows her debut project We Need to Talk – features 12 tracks, including a collaboration with Tank and The Bangas on the ballad "Justified."
Some of you may remember Parx from the 2007 musical Hairspray, in which she plays Little Inez, or from her roles in Nickelodeon's True Jackson, VP and Victorious. Others may recognize the talent's songwriting on Ariana Grande's "7 rings" and "thank u, next," or Panic! At The Disco's "High Hopes." It is Parx's own music, however, that allows listeners to truly experience the whimsical, uplifting spirit of her work. With Coping Mechanisms, the Grammy Award-nominated artist has delivered yet another remarkable project that focuses on self-discovery and how she learns to cope and love in a relationship.
Read on for our interview with Parx, who talks about the process of working on the album amid the pandemic, how she's grown as a musician over the years, and how she hopes to empower members of the LGBTQ+ community through her work.
It must have been a unique experience working on a full-length album amid the pandemic. What was the process like and how long did it take to put everything together?
The process for this album was interesting, because I went from writing it while being on tour, to all of a sudden having to finish it during quarantine. It was good in a lot of ways because I was able to zone in and focus on fine-tuning some things, but I'm lucky that the majority of it was written prior.
I usually take the "jump in with both feet" approach to things in life, especially when it comes to my albums. It has to come naturally. It's a balancing act between not wanting to overthink and squeeze the initial magic out of things, while "perfecting" it all. It took me about a year in total, including the break from quarantine.
What was the inspiration behind naming your album "Coping Mechanisms"?
I started doing these Burnout songwriting camps in hopes to normalize the creative community getting more in tune with themselves and proactively thinking about their mental health. So naturally, my own album reflects that headspace. A big part of the way you react to certain events that happen in your life has to do with your coping mechanisms. In my case, it was love. I wanted to show my ups and downs, and how those coping mechanisms evolved throughout the whole experience of falling in love.
The tracks on this album probably hold a special place in your heart, but which ones stand out to you most? 
The last song on the album is called "You Don't Know." It's special to me because I knew I had officially shed all of the baggage from my previous relationship, and it gave me the confidence to know that. That's the song I play when I want to feel that confidence, and that's what I see it doing for others as well.
You've written songs for a number of artists over the years. How did it feel to finally work on your own mixtape, TaylaMade, back in 2018?
My TaylaMade mixtape was like a hot air balloon taking off, if you could imagine that. It was me finally letting the culmination of all these creative concepts, songs, looks and everything in between rise to the top.
What has been your most memorable project by far as an artist?
It would have to be my TaylaMade mixtape, because of the excitement behind finally getting to do me with no filter. I felt ready for the first time.
"I wanted to show my ups and downs, and how those coping mechanisms evolved throughout the whole experience of falling in love."
How have you grown as a person and as a musician since TaylaMade?
I've grown a lot musically as I'm constantly learning and allowing different influences to shape the next sound. I've been playing instruments again, and in every project, I have a moment where you see a bit of that shine. I'll continuously show more and more of that. I've grown the most as a person and that's what you're hearing in the songs this time around. There are moments of the TaylaMade mixtape and We Need To Talk sprinkled throughout this project, as well as some completely new sounds.
You initially started out as an actress. What made you shift from acting to singing?
I've always loved music and in the beginning, I was so caught up in that world that it made me start to miss my roots. I needed to take the time to become great at the thing I initially loved to do, and now my acting has been a great building block and tool both as a songwriter and an artist.
What is your songwriting process usually like? Do you have a specific routine you follow?
I just word-vomit lyrics and melodies. I say it first and think about it later a lot of times. I think that's where you get the most honest song.
What was it like working with Ariana Grande on her album thank u, next?
It was therapy working on the thank u, next album. A group of friends just really trying together to laugh, cry and everything in between, and you hear that in the music.
You recently came out as bisexual. How do you hope to empower members of the LGBTQ+ community through your music?
I guess I thought people already figured as much because I've always been very fluid with my sexuality, fashion and everything else. I never felt I had to label it, but I've noticed that me talking about it allows my fans to get to know myself and themselves a bit more.
What can fans expect from you in the new year?
Fans can expect a lot more visuals from me in the new year and more music.
Share this article