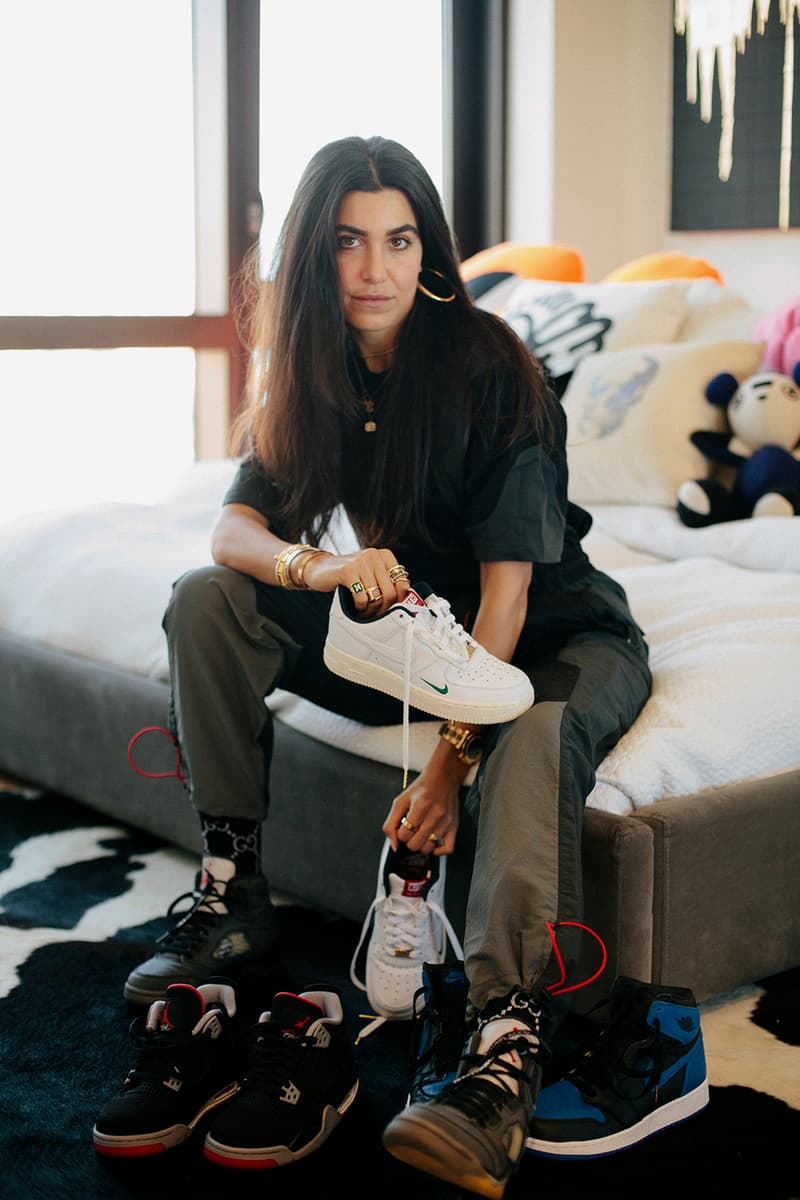 1 of 2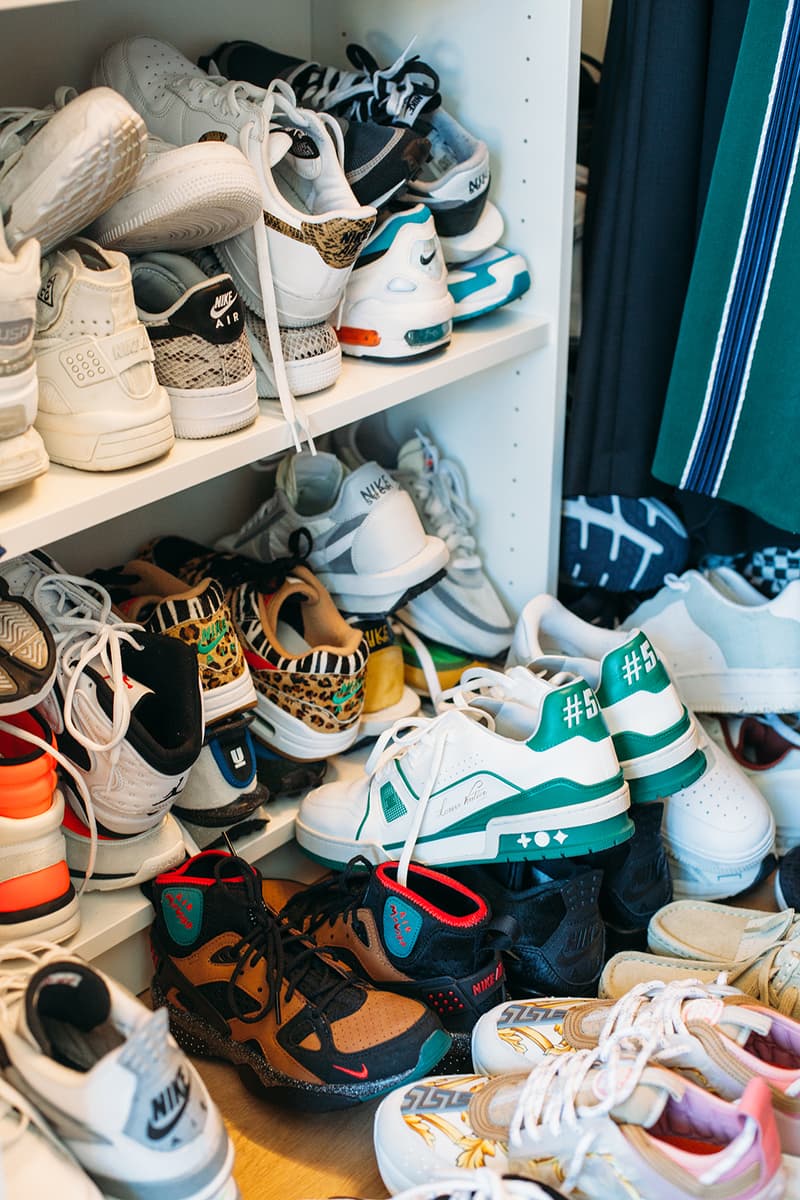 2 of 2
Footwear
Baes With Kicks: Madison Blank
The New York-based sneakerhead gives us a close look at her current lineup.
Baes With Kicks: Madison Blank
The New York-based sneakerhead gives us a close look at her current lineup.
After scouring the globe for the best sneaker collectors in the UK, Norway and Australia, we've made our way to New York City to take a look at Madison Blank's impressive collection. Also known as @madisonilissablank on Instagram, the fashion enthusiast has managed to fit about 120 pairs of kicks in her tasteful New York apartment — and that isn't counting her lineup back home in Philadelphia.
In the latest installment of Baes With Kicks, Madison speaks to HYPEBAE about her sneaker obsession and how her career in the men's fashion industry has flourished over the years. The stylish New Yorker also shares with us her ultimate favorite silhouettes, including the classic Air Jordan 1 High "Royal," the KITH x Nike Air Force 1 and the Jordan 4 Retro "Bred."
Read on to learn more about Madison's personal style and her thoughts on the sneaker scene for women.
Name: Madison Blank
City: New York City
Occupation: I am currently working in the men's fashion industry.
How many pairs of sneakers do you have in your collection?
In my current collection here in New York, I would say 120. However, back home in Philly, I have two closets filled with about 12 to 15 boxes packed with sneakers.
When did your obsession with sneakers begin?
My sneaker obsession started when I was about 10 to 11 years old. I became obsessed with everything basketball. Being from Philly, Allen Iverson was a god to me. His attitude on and off the court, his style, and of course, his shoes were what I admired the most. It was all uphill from there so to speak.
Can you recall your first-ever pair of sneakers?
My first-ever pair was the Reebok Question silhouette.
What are the three kicks you treasure the most?
1. Air Jordan 1 High in "Royal." (I always go for the high-top, never the mid-top.)
2. KITH x Nike Air Force 1.
3. Air Jordan 4 Retro "Bred."
Are there any silhouettes you regret copping?
I regret copping any YEEZY pair ever.
How would you describe your personal style and how has it evolved over the years?
My style really depends on my mood. I dress for comfort — when I feel comfortable, I feel the most confident. My personal style really has not changed because I've been a tomboy since I was seven years old. Most of my outfits start from the feet up, and it's all about the sneaker I'm feeling that day.
How did your career in fashion start and progress?
My mom has been in the fashion industry for over 30 years, so it's basically in my DNA. The only difference was that I always knew I wanted to be on the men's side of things. My first job was at KITH (shout out to Ronnie Fieg — one of the biggest legends). From there, I went on to GQ which really helped me round out knowledge in the world of men's fashion.
What are some upcoming trends to watch?
I think the biggest takeaway from spring is that both men and women are getting dressed up again, but not in the formal, stuffy sense. Suiting has made its way back and it's all about pairing your 'fit back to your favorite tailored blazer, even if that means wearing your favorite sweatsuit underneath. It's all about looking effortless and feeling comfortable.
In what ways do you think the sneaker scene for women has changed over the last few years? Do you think there is any room for improvement?
I think we are starting to see a shift in the women's sneaker game. The guys want what the girls have. For me, I always wanted what the guys were rocking. I think brands are starting to notice that shift by providing men's sneaker releases in smaller sizes and putting out non-sparkly pink sneaker drops for us females. Also, the influence of powerful women like Aleali May and Melody Ehsani has definitely helped our cause.
What are your go-to stores to shop sneakers from?
1. KITH.
2. Sneaker MRKT.
3. GOAT.
Share this article