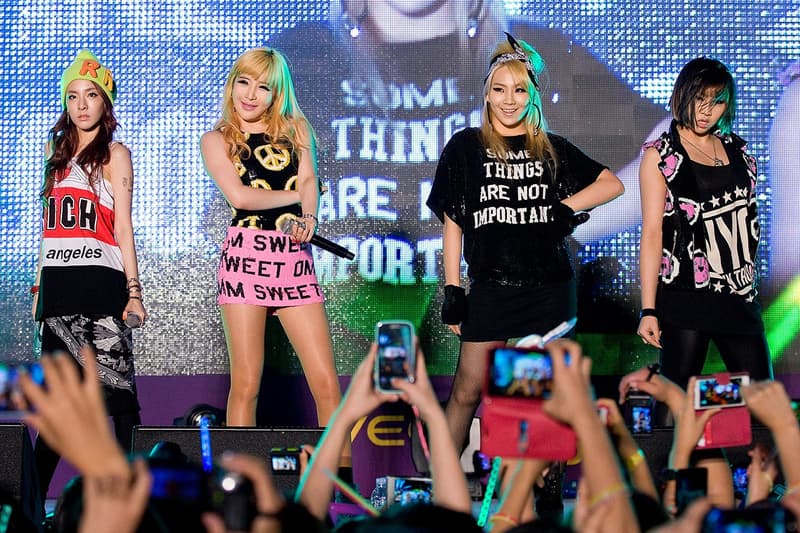 Music
2NE1 Reunites To Celebrate 11th Anniversary With Blackjacks
CL, Dara, Bom and Minzy chat with their fans over a video call.
2NE1 Reunites To Celebrate 11th Anniversary With Blackjacks
CL, Dara, Bom and Minzy chat with their fans over a video call.
With the band having disbanded back in 2016 and CL releasing new music after leaving YG Entertainment at the end of 2019, 2NE1 has reunited to celebrate its 11th anniversary. Although the K-pop group hasn't joined together to create new music over recent years, all four members have been meeting up to commemorate their debut anniversary, including last year for their 10th year together.
With the ongoing global pandemic, CL, Bom, Dara and Minzy reconnected over a virtual hangout instead of meeting in person. "Happy 11th 2NE1 x Blackjack day. Our members Bom, Dara, and Minzy; our BLACKJACK fans; and everyone who loves 2NE1, thank you always," the team's former leader commented in a recent IGTV post. In the four-minute-long clip, each member expresses their gratitude towards their fans.
"I can't believe it's already been 11 years. It feels strange. I really wish we could reunite for real one day. I love you all," Bom comments, while Dara shares, "Let's all meet up soon. You guys are so precious to me. I love you guys so much." The group gets emotional throughout the video while making playful jokes with one another. "We should all hang out when Dara is finished with her musical, and once Minzy's upcoming single is out," CL closes the brief hangout.
Scroll down below to watch 2NE1's reunion. To learn more about 2NE1's impact in the past decade, read our timeline of how K-pop became a global phenomenon.
Share this article