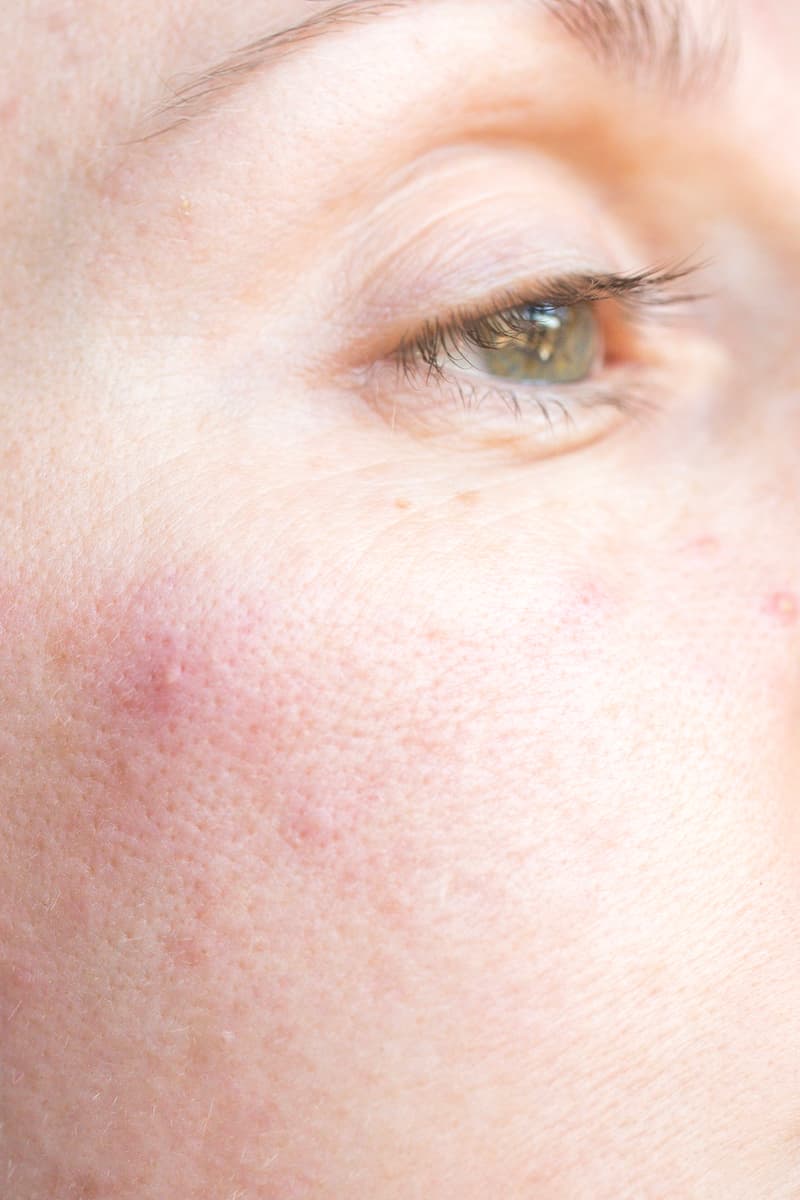 What Is Rosacea and How to Keep It Under Control, According to the Experts
Here are some of the best products for dealing with the skin condition.
Health
What Is Rosacea and How to Keep It Under Control, According to the Experts
Here are some of the best products for dealing with the skin condition.
Rosacea (pronounced "roe-zay-sha") is becoming more well recognized as a skin condition thanks in part to Instagram and people sharing their personal struggles and journeys. Rosacea is often misdiagnosed, and a correct treatment is essential in having it under control and avoiding flare-ups as much as possible. It affects 45 million people worldwide — 16 million in America — yet it's not as recognized as acne or eczema.
What is Rosacea?
While rosacea is often thought of as blushing pink cheeks and nose, it's more complicated (and painful) than that. It's a long-term skin condition characterized by angry and painful red bumps (papules), inflamed and dry skin, itching, swelling, a burning sensation as well as pustules (pus-filled spots). These are all part of rosacea and each person shows different symptoms and reacts to different triggers. "Although rosacea is one of the most common conditions treated by dermatologists, it also is one of the most misunderstood," consultant dermatologist Dr. Justine Kluk said.
The redness, stinging and burning are the first signs of this long-term inflammatory condition, that mainly affects the face (cheeks, nose, chin and forehead). If it gets worse, broken blood vessels on the face and eyes can show up and some also experience eye issues.
Rosacea is more common in light-skinned women than in men, but it has been noted that men may experience it more severely.
The psychological part of rosacea is also important to talk about, "Living with an incurable skin condition has been the hardest thing for me to deal with" Lex Gillies, skin positivity campaigner and British Skin Foundation ambassador said. "I make micro-decisions every day that will help or hurt my skin: what I eat, what I use on my face, the temperature of my flat, the level of stress I expose myself to… It is exhausting and knowing that this will continue for the rest of my life is sometimes overwhelming."
"The psychological impact can be major. I try to do things to detract from those thoughts as much as I can. For example, if I am frustrated with my skin one day, I'll apply a little bit of makeup," Rose Gallagher, makeup artist, podcaster and blogger said.
"Rather than catch myself in the mirror and moan each time, I'd rather do something positive for myself and nip that conversation in the bud. There is a real level of acceptance needed when dealing with rosacea and as long as you can accept that parts of it will be there to some extent, but that with patience and consistency you can manage the severity of it, then you can reach a happier place," Rose said and added how important it is for people with rosacea to speak about it, as it's not discussed by that many people.
Gillies is one of the people that's very vocal about rosacea and has helped many with her honest Instagram posts and informative website, Talonted Lex.
"My rosacea has definitely impacted my self-esteem, to the point that I am currently seeing a therapist to try to deal with it. Although it may seem counterintuitive to display my biggest insecurity on the Internet, I have found enormous kindness and support online. The skin positivity community has been life-changing for me, not just in the support they offer but surrounding myself with people who look and feel like me."
Gillies launched a campaign called "Undesirables of Instagram" last year to raise awareness and also go against Instagram's strange rules for promoting an ad that showed real skin, after a picture that displayed her rosacea was "deemed 'undesirable.'" "I started a campaign, encouraging others to share photos of their 'undesirable' faces and the results were so emotional. Instagram eventually changed their guidelines as a direct result of the campaign, which is one of my proudest moments to date," Gillies added.
Different Types of Rosacea
Since 2002, rosacea has been categorized into four types. Your doctor should be able to tell you which type you have. Dr. Kluk briefly explains them below and notes it's not uncommon for these to overlap in the same person:
Erythematotelangiectatic: Redness, flushing and dilated blood vessels.
Papulopustular: Red bumps and pus-filled spots.
Phymatous: Skin swelling and thickening e.g. of the nose (rhinophyma).
Ocular: Gritty eyes and swollen lids.
In 2017, the National Rosacea Society (NRS) announced three different categories that take into consideration the person's overall lifestyle and will hopefully make diagnosis easier. They are called phenotypes and we've summarized them below:
Diagnostic Phenotypes: Persistent erythema (redness) in a characteristic pattern or facial skin thickening is enough to make a rosacea diagnosis.
Major Phenotypes: Papules, pustules, flushing or blushing, telangiectasia (broken blood vessels) and ocular (eyes) manifestations. Usually, you have to have another phenotype as well to make the diagnosis, or if you have more than two of the major phenotypes.
Secondary Phenotypes: Includes burning or stinging, persisting edema (swelling) and dry appearance. These on their own aren't enough for a diagnosis.
It's important to remember that every case and every person presents rosacea in a different way, which is why treatment and diagnosis can often be complicated. Dr. Kluk said "it is not uncommon for these to overlap in the same person."
How to Diagnose Rosacea
Dr. Kluk explains that diagnosis can be delayed or missed, "clues pointing towards a diagnosis of rosacea may evolve gradually over months or years. They don't necessarily all appear at once. Interestingly, as rosacea awareness has increased in recent years, I do also see many patients whose facial redness is wrongly attributed to rosacea and another diagnosis, such as seborrheic eczema, may have been overlooked instead."
What Causes Rosacea?
Rosacea could be hereditary but there isn't a clear genetic link. There are also mentions of gut issues, bacteria and even tick bites, but unfortunately there isn't a clear link to any of these (and many more), so what causes it remains uncertain. Dr. Kluk said: "The range of possible causes put forward by researchers includes defects in the immune system, nervous system and facial blood vessels and an abnormal composition of skin microbes (the microbiome). We may also inherit a susceptibility to developing the disorder as sometimes more than one generation of the same family are affected, but the underlying cause of rosacea remains unclear."
What Are Some of the Common Triggers?
Finding your personal triggers is particularly important in understanding and managing your flare-ups. There are many triggers in rosacea but the main ones are food (including spicy food), alcohol, extreme temperatures (hot or cold), stress, hot drinks, strong winds and UV rays.
Gillies suggests removing those triggers one by one to be able to pinpoint which trigger makes it worse and focusing on eliminating that. She's also created a very helpful downloadable checklist on her website.
How to Manage Rosacea and Clear It Up
Rosacea is a long-term skin condition. While it is not curable per se, rosacea can be managed and flare-ups can be avoided (as much as possible), once you find out your triggers, paying close attention to the products you use and how you feel.
Dr. Deborah Lee mentions stress management is very important, as 60 percent of rosacea is caused by stress. Healthy eating is important, though there isn't a proven link between gut health and rosacea management.
Skincare
Dr. Kluk explains the importance of a simple and effective skincare routine. In terms of products, the focus should be on soothing products, like a gentle cream or a gel cleanser and moisturizer to support your skin barrier.
Sunscreen is incredibly important in managing flare-ups. Dr. Lee notes UV is a trigger for up to 80 percent of rosacea sufferers. "UV is one of the most common reasons for rosacea to flare, even in cloudy weather. Find a broad spectrum SPF 50 sunscreen and apply it every morning, 365 days a year. Mineral sunscreens may be tolerated better," Dr. Kluk said. She also recommends using samples or testers before introducing a new skincare product to your routine, as well as patch testing to ensure there's no irritation.
Makeup
"There are some excellent foundations and concealers that neutralize the redness of rosacea and can really boost skin confidence. Creams with a green pigment are particularly helpful," Dr. Kluk said. "Charities such as Changing Faces in the United Kingdom can also provide advice on skin camouflage and put you in touch with others who are similarly affected."
Prescriptions and Treatments
Dr. Kluk notes treatments aren't a one-size-fits-all, but outlines the most common solution your doctor can give you.
"If flushing is your most troublesome symptom, oral medications otherwise used for anxiety or menopausal flushing (e.g. beta-blockers or clonidine) may be recommended. Redness and pimples may be reduced by creams or gels containing antibiotics or azelaic acid."
"For more severe cases of rosacea, a course of oral antibiotics may be recommended to reduce breakouts, swelling and inflammation. Courses may be repeated from time to time if you have a flare-up, and control can be maintained with prescription creams or gels in between times. A dermatologist-only medication, known as isotretinoin, may sometimes be prescribed in low doses for stubborn cases, although this is an off-license use."
Treatments aren't out of the question depending on your specific case and whether it can be tolerated. To smooth rough skin with little downtime and for vessels, vascular, your dermatologist might offer lasers or IPL.
Absolute No-Go's
There are some factors that can aggravate and worsen the situation, consultant and dermatologist Dr. Sam Bunting writes on her website. These include ignoring your personal triggers, including trigger foods, over-using physical exfoliants, using too many skincare products and even excessive heat (gym, sauna and hot yoga) can worsen the condition. Dr. Kluk notes that known skin irritants, like acids and retinol, should be avoided.
Rosacea and Acne
Sometimes rosacea and acne may be present at the same time. Dr. Kluk mentions that some treatments may be suitable in those cases. "Topical azelaic acid creams or gels, and oral or topical antibiotics can be helpful in both acne and rosacea. Retinoid creams, which are very helpful at breaking up comedones in acne, are not a treatment for rosacea as comedones are not present."
Acne and rosacea should not be confused, though. Dr. Kluk explains they are very different conditions, even though both show inflammatory spots.
What's the Biggest Misconception About Having Rosacea?
"The frustrating thing with rosacea is that you can take lots of positive steps, but sometimes it isn't just quite enough to cut it. You can monitor diet, alcohol intake, water, skincare, you name it, and still have a flare-up. I think there can sometimes be a misconception that you are doing something aggravating to your skin in order to cause this outcome, when often that isn't the case at all," Gallagher said.
For Gillies, it's more about how people that don't understand it perceive it and often minimize it: "The biggest misconception is that it's 'just' blushing. Red cheeks is one small part of the condition: my skin also itches, burns and swells. It is not cute or harmless, and trying to downplay it can make the sufferer feel vain and superficial when it's something that can impact every part of their life."
Skincare Products Recommended by the Experts
Dr. Kluk's recommendations:
A mild, creamy cleanser tolerated even by those with the most dry or sensitive skin.
A gentle but effective option for makeup removal.
A soothing and nourishing moisturizer perfect for use in the evening before bedtime.
A mineral SPF 50 designed for sensitive or intolerant skin. Unlike many other similar products, this sunscreen doesn't leave a white cast.
Azelaic acid not only reduces redness and rosacea pimples, but also smooths the skin surface.
Dr. Lee's recommendations:
This gentle, non-irritating formula is designed to be kind to facial skin. It's oil-free and fragrance-free.
This moisturizer is an oil-free and fragrance-free formula containing oatmeal and feverfew (related to chamomile).
Formulated with minimal additives, this facial cleanser is ideal for sensitive skin and is often used for treating eczema.
Share this article