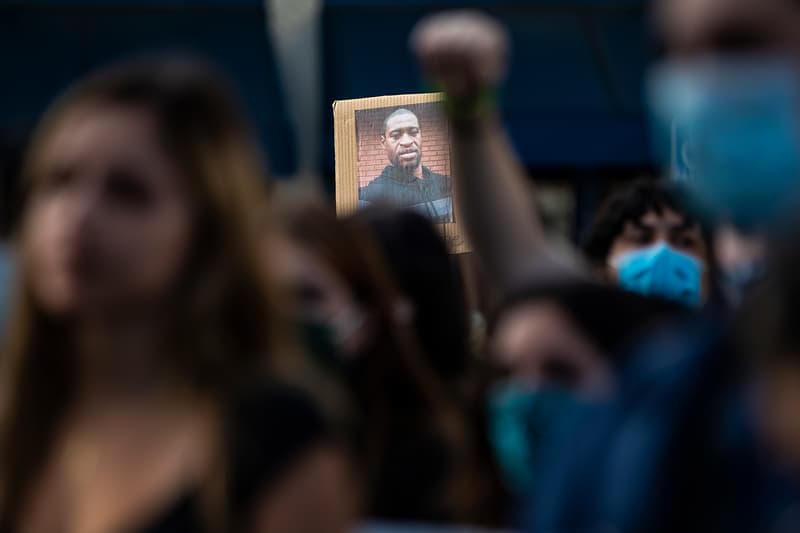 Culture
How to Support The Black Lives Matter Movement From the UK
Donations, signing petitions and more.
How to Support The Black Lives Matter Movement From the UK
Donations, signing petitions and more.
The Black Lives Matter movement that has swept every single state across the U.S. has now taken the world, with protests happening all over the world, and people everywhere standing up to injustice and are using their voices to create change. The movement has spread throughout the United Kingdom, with a massive peaceful protest in Hyde Park saw thousands of Londoners come together and stand with the black community. Star Wars actor John Boyega also made a speech that has gone viral across social media, and two more protests are set to take place this weekend. The people are also protesting the death of British transport worker Belly Mujinga, who died after contracting coronavirus following being spat on by a member of the public who has yet to be held accountable.
If you're living in the UK but you aren't sure how to help or how you can get involved, we've put together a handful of things you can do, including donating, signing petitions and more. For more information, see our list of helpful accounts to follow, as well as our roundup of videos explaining privilege here.
Get involved and spread information and resources
One of the most important things to do show support is to continuously stay updated and share helpful information and resources. Whether you have a following of 20 people or a reach over a million, every voice matters. So far the viral spread of George Floyd's tragic murder at the hands of Minnesota police has lead to the arrest of the four police officers responsible. All of them are facing charges, with Derek Chauvin facing second-degree murder and the other three aiding and abetting second-degree. Of course, this is only the beginning, but it proves that our voices matter and that we can come together to affect change.
Recognize privilege and educate yourself
What is going on now is a fight for black lives, and it is up to the non-black community to educate ourselves and learn more about our privilege in order to better understand the situation at hand. It is not up to black people to educate the non-black, we need to actively seek out to support and learn on our own. There are multiple resources readily available to help you, including podcasts, videos and more. We've been compiling resources across our platform, as well as other helpful links to get you started.
Sign petitions
One of the most effective ways to help is signing petitions. In the UK there are several petitions calling for the implementation of racial injustice learning in schools across the country, as well as wider ones calling for justice for George Floyd, Breonna Taylor, Ahmaud Arbery and all the others who have died in the hands of police across America. A signature takes approximately 10 seconds, and is easy to do.
Write to your local MP
Direct action includes writing directly to your local MP. There are multiple resources featuring step-by-step guides as well as templates stating what to write. At the moment, most people are focusing on ending the UK's export of rubber bullets and teargas to the US. See a few examples here.
Support black-owned businesses
Go out of your way to find black-owned businesses that need your support. There are multiple lists circulating across social media covering everything from fashion and beauty to food and groceries. Take a few minutes and do some research before picking big corporations over local businesses. Below is one out of many lists to get you started:
Hold yourself and those around you accountable
For a lot of us, having conversations with family and friends is one of the bigger things we can do to affect change. Challenge friends that don't have an opinion, call them out if they are acting inappropriately, and hold each other accountable. The conversation is no longer about not being racist, it is about being actively anti-racist.
Follow local Black Lives Matter organizations
In order to stay updated, there are multiple organisations across the United Kingdom currently using their platforms to spread information regarding what to do to help, local protests and other helpful media. For example, London's Black Lives Matter chapter is consistently sharing updates.
Donate
Lastly, donate. Whether you have £5 GBP ($6.27 USD) to spare or £1,000 GBP ($1,256 USD) every pound makes a massive difference. Black Lives Matter UK has currently set up a GoFundMe for £500,000 GBP that you can contribute to, as well as other organizations like Stop Hate UK and Race Equality First.
---
Share this article