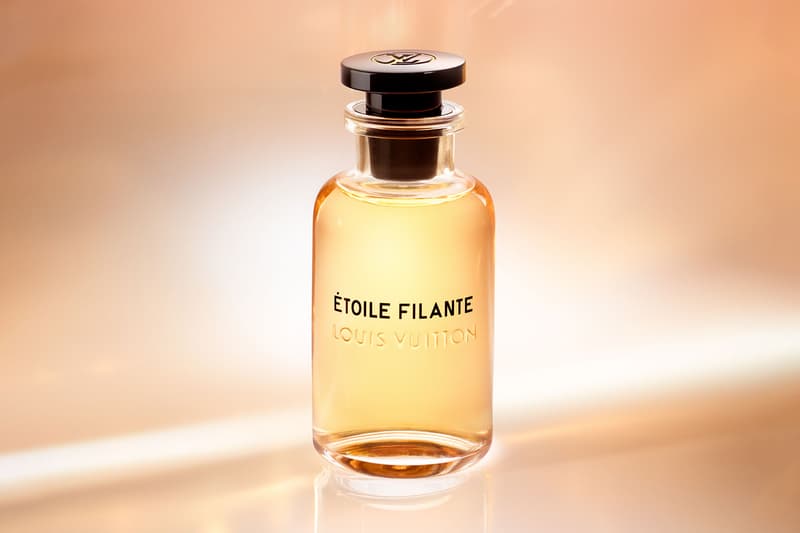 Beauty
Louis Vuitton Introduces New Scent "Étoile Filante" to Perfume Line
A fragrance inspired by shooting stars.
Louis Vuitton Introduces New Scent "Étoile Filante" to Perfume Line
A fragrance inspired by shooting stars.
Adding onto its collection of fragrances, Louis Vuitton has now introduced a new scent dubbed "Étoile Filante." The perfume is one of the latest works from the house's atelier in Grasse, France.
Taking inspiration from shining shooting stars, the release serves to provide a sense of joy, spreading a message of hope for all. Formulated by Jacques Cavallier Belletrud, "Étoile Filante" is infused with osmanthus, a flower the perfumer has loved since childhood.
"Osmanthus absolute was my first revelation among raw materials when, at 11, I discovered it in my father's laboratory in Grasse," the expert explains the new scent in a press release. "Its marvelous scent, as well as a name that evokes distant horizons, immediately fascinated me." In addition to the fresh blooms, the product also boasts fruity notes of apricot, as well as jasmine and sun-ripened strawberry.
Peep the perfume bottle down below. "Étoile Filante" will be available via Louis Vuitton's website and at select Louis Vuitton stores on January 28.
Share this article