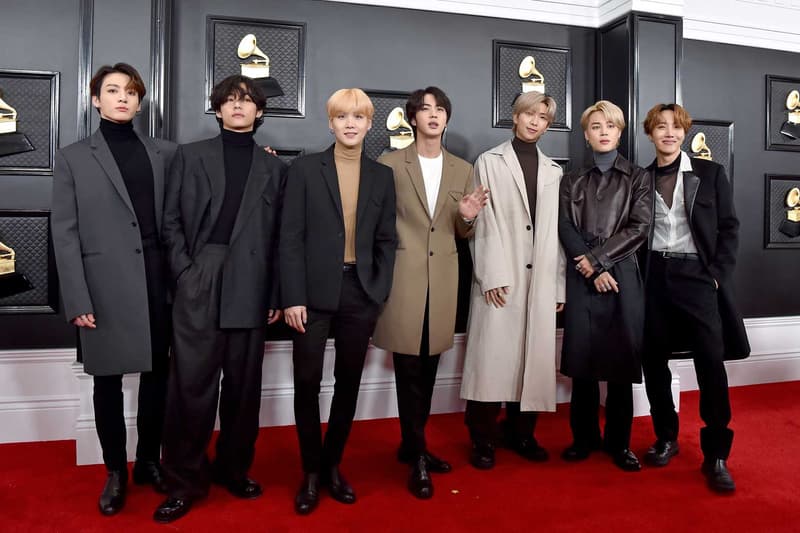 Music
BTS and Justin Bieber Are Working on a Song Together
The collaboration we've all been waiting for.
BTS and Justin Bieber Are Working on a Song Together
The collaboration we've all been waiting for.
Two of music's biggest acts are about to collide. According to Page Six, BTS and Justin Bieber are collaborating on a song, news that's sure to excite their legions of dedicated fans.
An inside source told Page Six that the duo won't be dropping the project imminently. Instead, "They are taking their time on it and going to make sure it is released right," the insider revealed. The collaboration seems to be the result of a recent merger between BTS' record label, the HYBE Corporation, and Scooter Braun's Ithaca Holdings. Earlier this month, HYBE (formerly known as Big Hit Entertainment) forked over a reported $1 billion USD to the controversial record executive, who represents Bieber along with Ariana Grande, Demi Lovato and J Balvin.
Bieber is a self-professed BTS fan (who isn't, honestly?). During a 2020 segment for E! News, the singer proclaimed, "If anyone knows how to make history, it's BTS. The K-pop group has been shattering records across the global music industry."
There's no word yet on what BTS and Justin Bieber's collab will be titled, and a release date remains unclear. Stay tuned.
Share this article