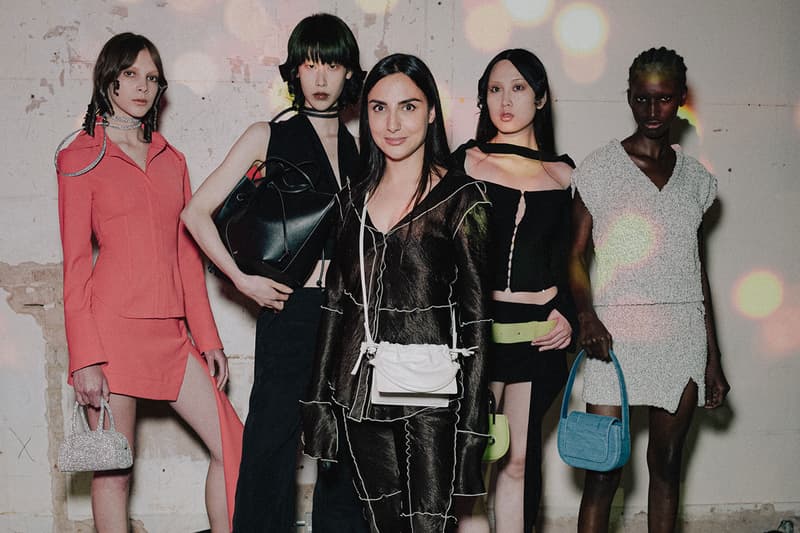 1 of 3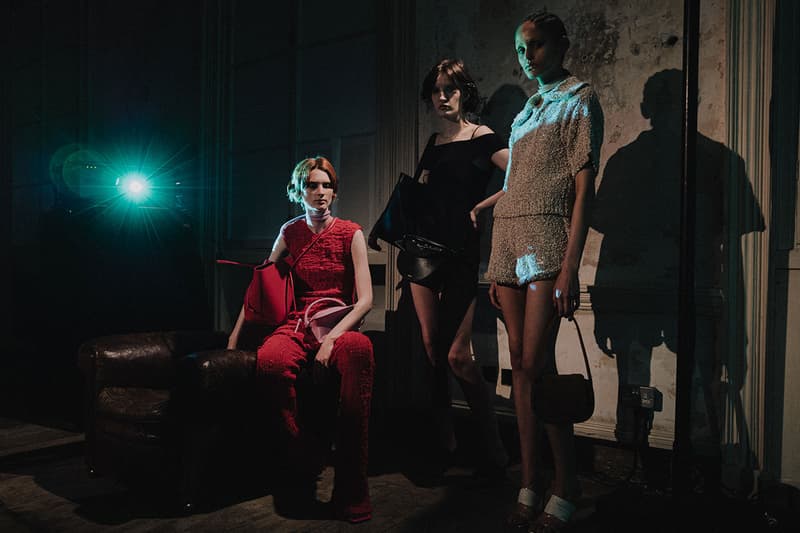 2 of 3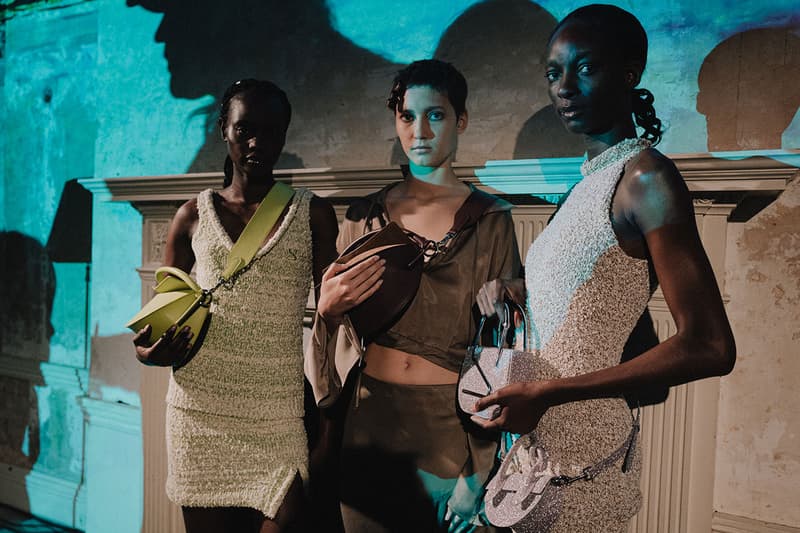 3 of 3
Fashion
Meet Naza Yousefi, the Founder of It-Bag Brand Yuzefi
"I am an introvert that is inspired by people."
Meet Naza Yousefi, the Founder of It-Bag Brand Yuzefi
"I am an introvert that is inspired by people."
Designer Naza Yousefi was born in Iran during the war surrounded by conflict and as a result, she was consistently inspired to make the best of any situation. Naturally, Yousefi's resourcefulness found itself a home in fashion and the Yuzefi brand was born. "So many things we used were not exactly the right material or fit for purpose, so we would improvise a lot with what we had and that really taught me to explore my mediums and push materials to new limits," Yousefi told Hypebae.
The brand recently showcased its Spring/Summer 2023 collection at London Fashion Week, inspired by London's post-covid reawakening and acting as a celebration of the city's bustling energy. We caught up with Yousefi to talk about her upbringing's influence on the brand and how Yuzefi keeps its focus on timelessness over trends.
Keep reading for more from our interview with Yuzefi's Founder Naza Yousefi.
Tell us a bit about how you got into the industry.
I grew up watching my mum making things for me and fell in love with the creative process. I started making things from any piece of fabric I could find, so when I decided to study fashion at university it didn't come as much of a surprise. I love exploring materials and construction and my made-to-measure training helped develop my design language during and after my education. It was through some stylist collaborations that I came to work and fell in love with leather and its endless possibilities as a medium, and thought about creating a brand universe around it.
How has your upbringing in Iran influenced your work?
I grew up during the war and scarcity but my mother made sure that I never felt that anything was missing and that my childhood was a happy and joyful one. We could not buy much that was readily available so instead she showed me her love for beautiful things by making them, from clothes to the most elaborate birthday cakes and doll houses made of waste paper. So many things we used were not exactly the right material or fit for purpose, so we would improvise a lot with what we had and that really taught me to explore my mediums and push materials to new limits.
How would you describe your creative process?
I don't have a set process. It can be anything from a daydream to seeing someone on the street that sparks an idea or mood that can become a small or big part of the collection. I also love to work directly with materials and study them to see what they want to do. It is easier to show this in bags as they are object-like and very sculptural but RTW has to be more wearable and practical. For this season I studied a sustainable cupro fabric to create a twisted unusual drape which brings a beautiful imperfection into the softer bias-cut pieces and mirrors some of the details of the bags.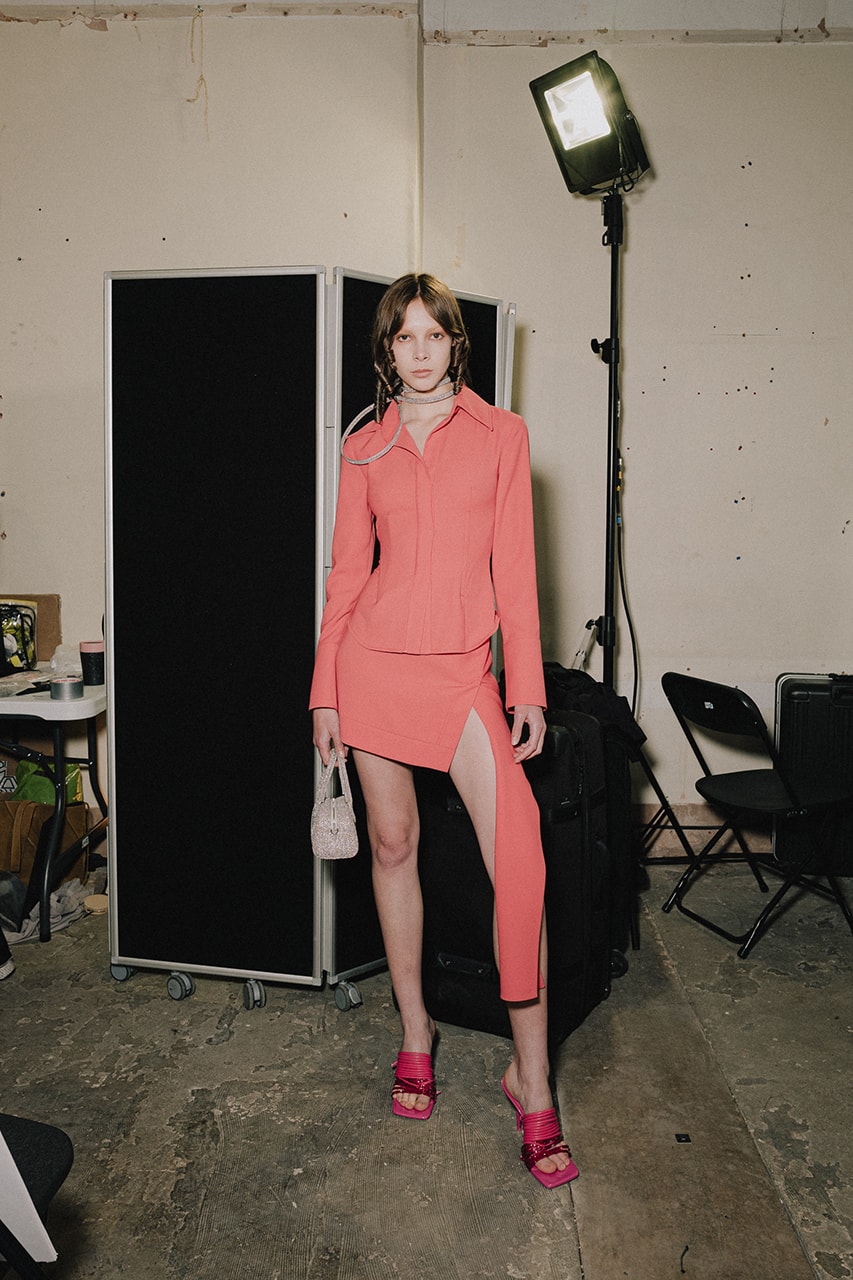 Creating timeless pieces is something that Yuzefi does so well, how do you avoid falling into creating simply for trends?
It is not really possible to avoid trends completely as the collection still needs to be relevant to how people want to dress in that moment but it is very important to do it in the brand's way and DNA. Refining a design language that moves with the times but looks beyond one season is key.
In a world that's so easily led by instant gratification, how do you focus on the long game?
I put so much of myself in every product and collection and I would not be able to motivate myself to do it all over again every season if I didn't believe in what was being put out there. It would feel like such a waste to put so much into creating something transient and in some way disposable and without a soul. There is a treasure-trove feel to the Yuzefi archive that I very much love dipping back into from time to time to bring out a blast from the past, and I want that sense of discovery to be felt when people discover and shop the brand.
What would you say influences you?
I am an introvert that is inspired by people. I love observing, studying, analysing what people do and wear and dream about their many different lives and many different wants.
What can you tell us about this collection?
This collection is inspired by and dedicated to London coming back to life again. It is a love letter to the laid back and eclectic way of life in the city that has been the home of the brand written in the Yuzefi design language. There is a lived in feel to the velvety cupros, faded crepes and the boucle and smocked knits that resembles the fabric and textures of London. The collection can be styled and worn in so many different ways and take on different personalities and go from the beach to a night out.
Bags are a key part of the Yuzefi brand, how have they been transformed for this season?
Several of the brand's past hits are reintroduced as our iconic classics but there is also a strong presence of a new branding symbol across three new shapes, crafted in metal and taking the form of a handle for the moon bag and embossed in leather for the Koko and Charli bags. There are a lot of new textures added to the collection this season as well as our usual sustainable smooth leather.
Yuzefi has successfully introduced RTW to its existing line of accessories, what's next for the brand?
There is still a lot we want to add to the RTW over the coming seasons, so the collection will continue to grow and the fabrics will broaden. Launching a new category involves a lot of planning and I think we will have our hands full with that for the rest of this year, but are dipping our toes into a very unexpected world very very soon with the big reveal coming in November. That is as much as I can share about that at this stage…
Share this article