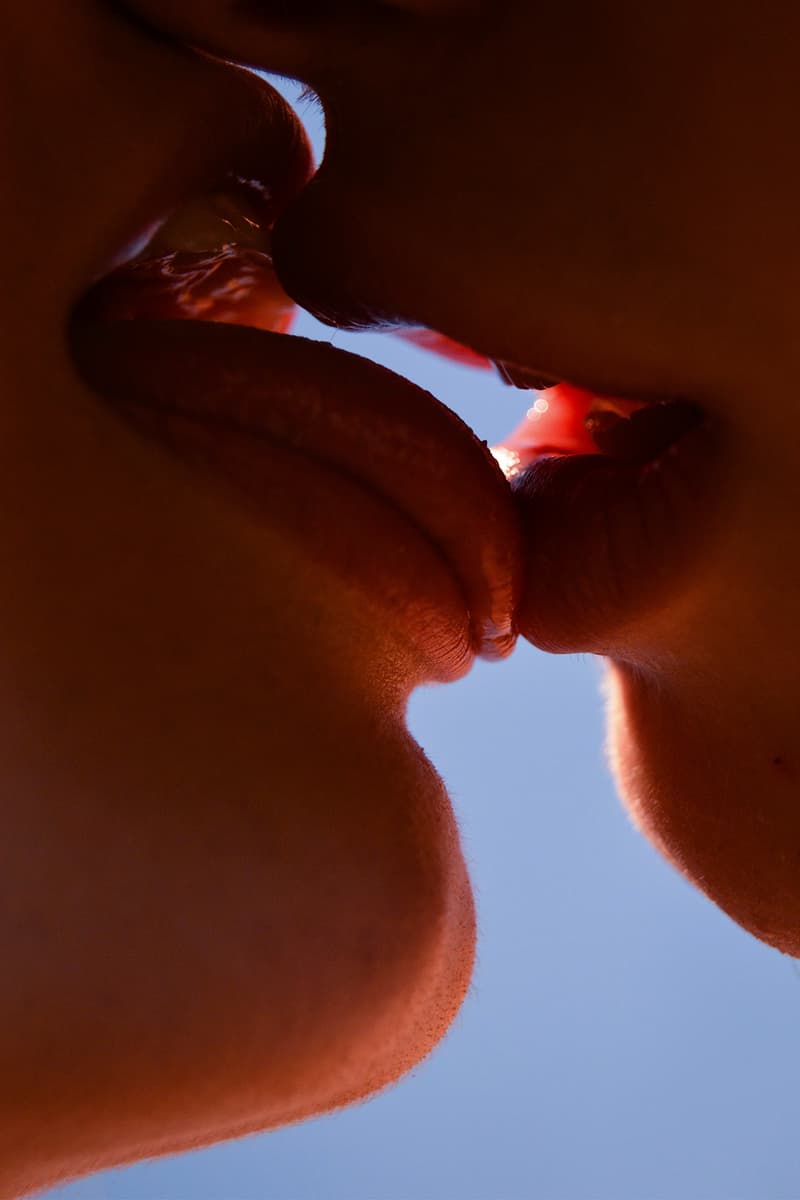 Ask a (S)expert: How Do I Know if I'm Actually Good at Sex?
Welcome to our new series led by Gigi Fong, Hypebae's in-house sex and dating editor.
Sex & Dating
Ask a (S)expert: How Do I Know if I'm Actually Good at Sex?
Welcome to our new series led by Gigi Fong, Hypebae's in-house sex and dating editor.
Welcome to your new safe space and Hypebae's first-ever sex and dating column, Ask a (S)expert. This new weekly series is led by Haitian-Chinese and LA-based sexpert Gigi Fong, our in-house sex and dating editor.
Gigi is a former sex worker, boudoir artist and podcaster now hosting safe spaces for the Hypebae community. She specializes in all things sex-positive from unconventional dating to sexual pleasure for lovers of all identities.
To have your questions answered, visit our dropbox below and anonymously send your intimate inquiries from dating advice to sex tips and Gigi will give you the expert tea ♡
---
"How do you know if you're actually good at sex? I personally don't think I'm bad but I feel I may be boring. Just want to feel more confident in the bedroom. So I guess my other question is what are the best ways to get out of your head during sex?"
Hi bae! It sounds like you're experiencing some performance-based anxiety. This is very common so let's break this down into parts!
How to be "good" at sex:
Being "good" at sex is admittedly one of the worst tropes sold to us because it stems from "keep a man" culture — cue Ashanti's bop "Good Good." You know, the magazine covers and TikTok's that spill "three sex positions that'll drive him wild." Why? Well, treating sex like a performance with a script sucks the fun out of everything — pun intended. You don't want to follow a play-by-play with each partner because it won't be fun. These play-by-play's are called sexual scripts and they can make your partner feel like you're masturbating with their body, versus actually enjoying them.
So, because sex isn't a performance, there isn't a checklist on great performance. However, I admittedly do believe we each have an inner "Ms. Good Pussy" wanting to be unleashed — gender neutral — so here are three research-backed findings that can elevate your sexual experiences and leave you feeling confident.
1. Foreplay — outside of the bedroom > This is admittedly layered as the concept of foreplay can exclude lesbian non-penetrative sex. But for the sake of the saying, good sex, truly does start outside of the bedroom. Flirt, explore touch, share new experiences and keep things fresh and fun. Also, spice up the vibe with aesthetics that exude sensuality like mood lighting, soft surfaces and toys. This sets the foundation for sex to be a safe space, and two, fun as f-ck.
2. Verbal communication — what makes your partner feel safe?: Openly discussing what you like and what your lover(s) like is the first cheat code to being good at sex. There's no room for confusion or misinterpretation, only direct communication and pleasure.
3. Nonverbal body cues: Pay attention to physical cues from your lover, too. Do they moan a little louder when you try that new thing? Or maybe you notice that their body pushes against yours when you suck and flick your tongue. These are all cues to either keep going or pivot to something you already know they like — see verbal communication above.
For example, I once dated someone who loved when I sucked on their balls during oral sex. So of course, when we broke up and I started hooking up with someone new, I thought I was literally blowing their mind by playing with their balls. A few moments of radio silence and I got the point.
View this post on Instagram
Best ways to get out of your head during sex?
As Dr. Laurie Mintz, writer of "Becoming Clit-erate" stated to Hypebae, "Mindfulness is sex's best friend." Affirmations and erotic mindfulness, also known as orgasmic meditation, are a great starting point. Research has found that these support a healthy sex life. Check out our guide here.
You can also practice deep breathing and remember to always come back to your breath or eye contact when you feel overstimulated. Remember, practicing mindfulness in your everyday life is a great tool for remaining present and finding the pleasure in each moment, too.
Lastly, have a safe word so your partner understands you may be overwhelmed and need to pause. For lovers dating or f-cking someone with anxiety, this is a great time to pivot to pleasuring them if that's within their boundaries.
---
Share this article