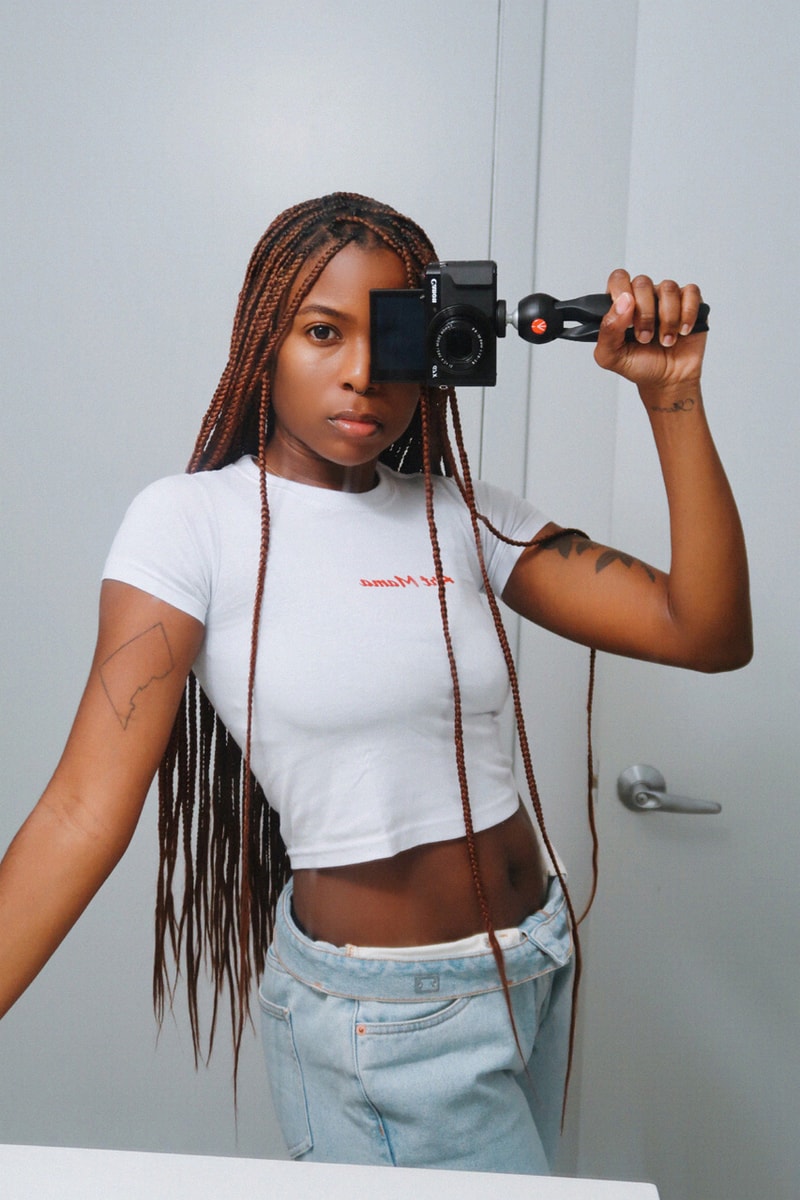 1 of 2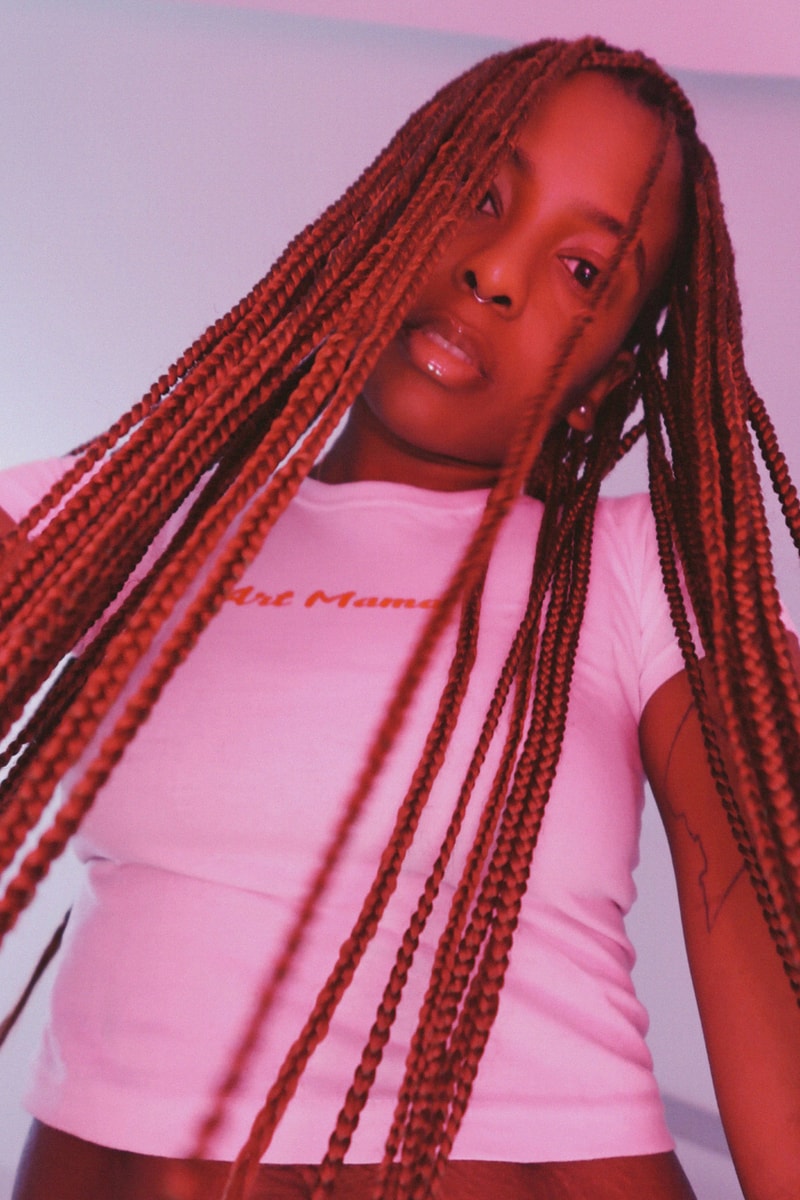 2 of 2
Art
The Art Mom Project Proves Motherhood Can Be a Creative Catalyst
Founder Tyra Mitchell speaks to building a diverse collective of women and her artistic evolution since having children.
The Art Mom Project Proves Motherhood Can Be a Creative Catalyst
Founder Tyra Mitchell speaks to building a diverse collective of women and her artistic evolution since having children.
Motherhood can be an artistic renaissance, and Tyra Mitchell's Art Mom Project is highlighting just how giving birth can, for many, spark a creative awakening. The interactive, Instagram-based platform is fueled by a network of mothers who share stories, tips and artwork that speak to the wide-ranging spectrum of what it means to be a mom. Through posts spanning mediums including photography, poetry and illustration, the community brings attention to a wealth of experiences, not just those highlighted in mainstream parenting media.
Mitchell, a Washington, D.C.-based visual artist, founded the platform in 2018 when she was pregnant with twins. Seeking to join a circle of fellow creative moms, Mitchell discovered that young mothers, particularly those of color, were scarce in existing communities. In the years since its inception, Art Mom Project has grown to include a wide array of mothers working across artistic mediums as they navigate the challenges and blessings of balancing work and family life. As Mitchell explains, "We have this motto: 'doing both.' Like, you can do both. How are we going to make it work?"
HYPEBAE sat down with the artist and founder to discuss how Art Mom Project came about, where the community is headed next and her drive to make sure no mother feels alone.
What made you curious about a career in art and in photography, and how did it evolve?
It all started when I was younger. I was always into art. My grandfather had given me a little film camera, and I always saw him taking pictures. I eventually went to [Duke Ellington School of the Arts] and I was in the visual arts department. From high school, that's where it all really jump-started for me, once I realized I could pursue art as a profession.
After high school, I went to college in New York. I didn't waste any time — as soon as I got to New York, I knew what I wanted to do. Petra Collins, when I met her, was just starting off, and I started interning with her. She opened my eyes to a lot that was going on within the art world, because she was so plugged in already. And then, just constantly taking advantage of the connections I was making. Like, there was this small gallery in Brooklyn that I was just hanging out at, and I would help them. I didn't even want school credit or money. I just wanted the experience to learn what goes on. It was really easy to get my foot in the door by just going through the door, taking those first steps and not holding back.
And was motherhood, or representations of motherhood in art, something that you were interested in prior to having kids yourself?
Not at all, to be completely honest. I never thought I'd be a mom. I was always like, 'I'm gonna be this career woman.' I had no idea that I'd have not just one, but two kids at once. So my whole horizon expanded. And then I started seeing so many moms that were artists out there, but the community aspect was lacking.
Art Mom Project came about while you were pregnant?
Yes — I was pregnant, and the first thing I was thinking is, 'Oh God, what's gonna happen with my career? I worked so hard to get here, and I'm not even really where I want to be yet.' And then I realized, 'Wait, I've seen all these great moms still killing it in their field.' I wanted to connect everyone because [mothers] need a space to build, share work and share stories. [It's] especially [important] to have a space that is diverse, because in the communities that I did see online and stuff, there were no women of color at all. A lot of the mom pages are just, like, all white moms and maybe one or two here and there that look like me. That was kind of discouraging and, from what I hear, that was discouraging for a lot of others, especially younger mothers. It was always older moms, more established moms. I wanted a good mix of people.
All in all, I'm really happy about the way Art Mom has [evolved]. It's just a place for all types of moms. It's for people to show up and be themselves and share their experiences and not feel alone. That's it, essentially.
What have you learned from other women's artistic practices and experiences?
I feel like I've learned a lot from every mom that I've encountered through Art Mom Project. They've really opened my mind to what you can do and how you can utilize the tools within motherhood that you already have.
There's this one mom who mixes her breast milk with watercolor, and she does insane paintings. And there's this [other] mom in our community who does surrealist, Salvador Dali-type paintings of her mind. That's such a real thing: "your brain on motherhood." We go through a lot. I mean, I personally went through a postpartum depression period, and I never thought my mind could flip like that. It's so hard to put words to it.
There's this idea that motherhood is going to zap your creativity, but it sounds like it can be a creative awakening in many ways.
I actually felt the most creative when I was pregnant. I think I did a shoot with HYPEBEAST while I was six months pregnant. I don't think it got released, but we were hiking and no one knew — I was hiding [my pregnancy] so well. That was just one of many shoots. I just felt so much more inspired, which was really interesting.
Do you feel like your creative output has changed, or what you're interested in creatively has changed compared to what you were doing prior to having kids?
I think it's changed. Even before the pandemic, I was a stay-at-home mom, so I wouldn't say I've had a lot of time to really brainstorm. But when I do have time to myself, I am always thinking of other things to try. Last night, I was thinking about creating furniture.
As far as my creative output, since I'm so entangled with my kids, I might get booked for one shoot for, like, the month. Before children I was shooting so much — now, I don't get to [shoot] as much. It's still a passion of mine, but I don't know — I don't want to say I lost it. With Art Mom Project, I do still feel connected…it feels good to talk about the reality that a lot of us aren't able to do what we were doing. It does feel depressing sometimes, but it's our reality. How are we going to pivot, how are we going to make it work? For now, I'm just enjoying this time and trying to figure out new things, how to stay creative, how to stay sane.
There was so much discussion this year around community-building, especially creative community-building. Do you have lessons learned in terms of creating community online or advice for women looking to do the same?
I would say just utilize the people around you already. That's pretty much what I did. Like I was saying, when I was pregnant, I was just reaching out to moms. And honestly, I was low-key creating a database on the side of all these great moms that I wanted to bring inside of this community. So, yeah, my advice would be to just reach out to people that you admire. Find those like-minded individuals around you, and start that way. If you build it, they will come. I feel like that's really the basis of it.
Next year is still such a question mark, but do you have things planned for Art Mom Project in 2021 that you're excited about?
I would really, really love to take it offline. I want to do in-person experiences and meetings and events. There's nothing like human interaction, you know what I mean? I love the internet, I grew up on it, but I love being around people. I'm crossing my fingers that 2021 and beyond, things get back to normal.
I'm just really excited to watch Art Mom grow. I wanted it to be a space that women can feel empowered, like they have community and feel inspired, and I want to expand it as much as I can.
---
Share this article