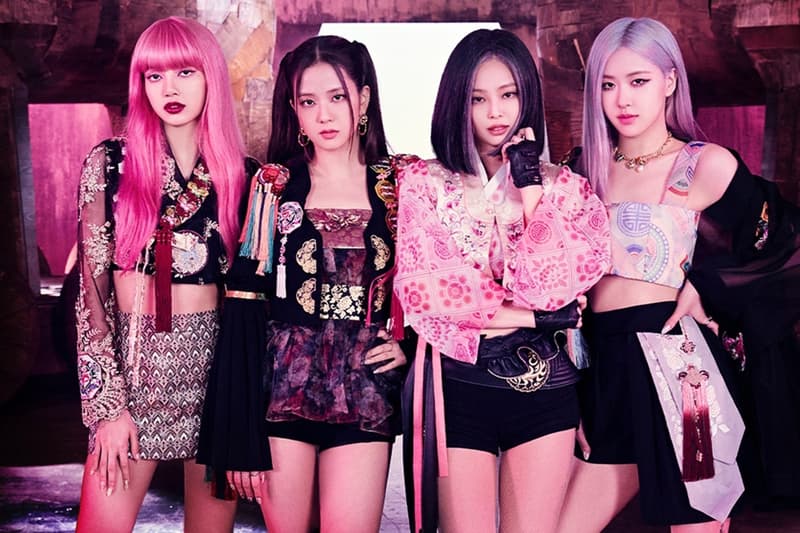 Music
Everything We Know About BLACKPINK and Selena Gomez's New Song "Ice Cream"
#SELPINK in your area.
Everything We Know About BLACKPINK and Selena Gomez's New Song "Ice Cream"
#SELPINK in your area.
K-pop group BLACKPINK is no stranger to collaborations, having previously worked with Dua Lipa on "Kiss and Make Up" and more recently, Lady Gaga on "Sour Candy." Ahead of the launch of its first-ever studio album, slated to arrive later this year, the YG Entertainment four-piece act has recently announced a new track featuring Selena Gomez. Titled "Ice Cream," the song follows the release of the group's hit single, "How You Like That."
Over the past two weeks, the girl band and Selena have revealed a series of images and videos teasers that boast retro, summer-themed graphics. In the trailer for their music video, the five singers emerge on a vibrant set: Jennie, Rosé, Lisa and Jisoo show their faces behind ice cream-shaped carnival cutouts, while Selena is pictured in the driver's seat of an ice cream truck.
In anticipation of the official release scheduled for midnight EST on August 28, we've put together everything we know about "Ice Cream" so far. Read on to learn about the collaboration as we wait for the track and music video to drop.
Team #SELPINK or #ARIPINK?
Before BLACKPINK's latest collaborator was officially revealed, K-pop fans speculated that the artist could either be Selena Gomez or Ariana Grande. Hashtags including #SELPINK and #ARIPINK even took off on social media platforms like Twitter. While YG Entertainment eventually confirmed that Selena would be featured in the new single, #ARIPINK still turned out to hold true, as it was later revealed that Ariana took part in the making of the song.
A Star-Studded Production
"Produced and written by me and some of my awesome friends," hit producer Tommy Brown shares in an Instagram post, tagged with Ariana Grande, Victoria Monét, Bekuh BOOM and Steven Franks (aka Mr. Franks) alongside BLACKPINK and Selena Gomez.
Brown is a songwriter known to work closely with Ariana, Kanye West, Travis Scott and more, while Mr. Franks has previously collaborated with Jennifer Lopez and Lil Wayne. Bekuh BOOM is a prolific K-pop composer, having co-written tracks like BLACKPINK's "DDU-DU DDU-DU" and "Kill This Love," as well as SOMI's "Birthday" and iKON's "Goodbye Road."
The Outfits
In the teasers, the idol group and its collaborator have offered fans a sneak peek at their killer outfits. Jennie dons a floral cardigan by FLUFFY and Rosé channels schoolgirl vibes in why not us' plaid top and skirt set, while Lisa gets playful in GCDS' cropped logo sweater and Jisoo in a multi-colored knit top. Selena is dressed in a retro-style striped bikini, paired with Jennifer Fisher's textured golden hoops.
Selena Gomez's Ice Cream Flavor
In honor of her collaboration with BLACKPINK, Selena has teamed up with New York's Serendipity 3 to create a unique flavor dubbed "Cookies and Cream Remix" — a blend of cookies and cream with pink vanilla. The sweet treat is currently available at the dessert brand's web store for $7.99 USD.
---
Share this article