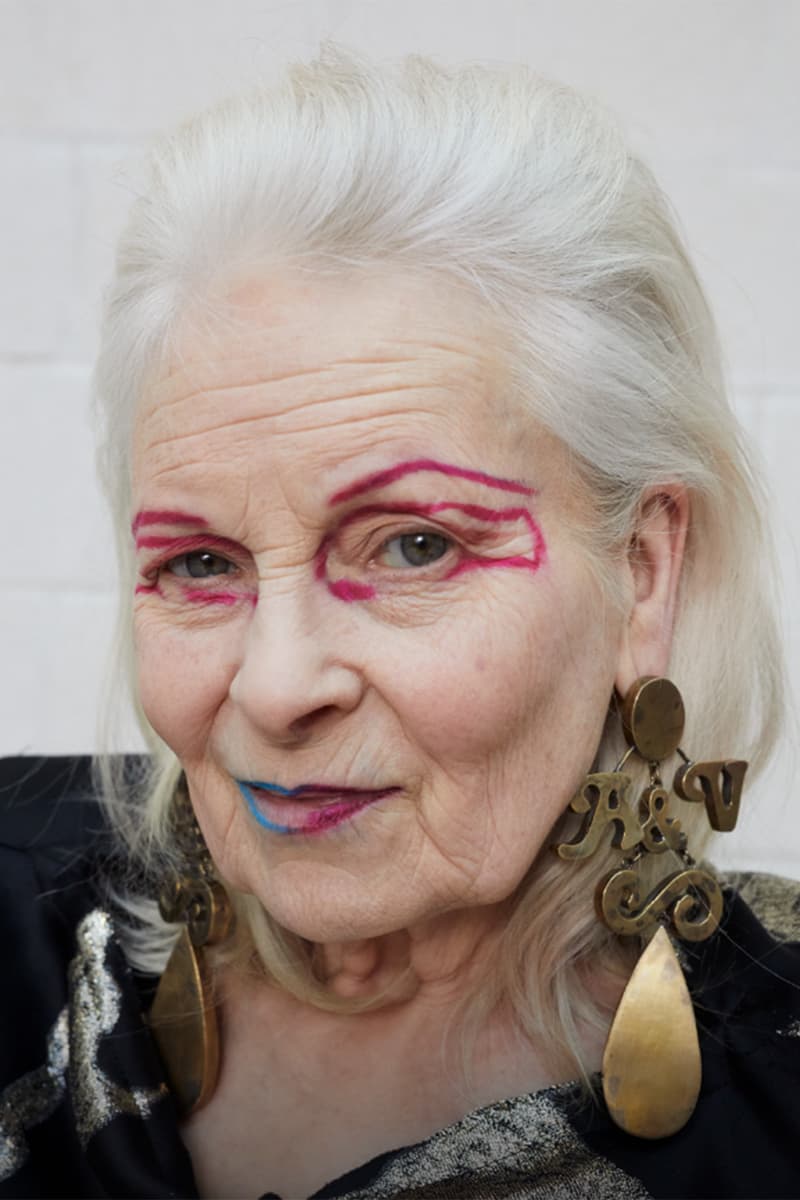 The Vivienne Foundation Honors the Legacy of Westwood's Life, Creativity and Activism
"This is a fight for the very existence of the human race."
Culture
The Vivienne Foundation Honors the Legacy of Westwood's Life, Creativity and Activism
"This is a fight for the very existence of the human race."
Following the news of her passing on December 29 last year, the not-for-profit organization, The Vivienne Foundation, is officially launching this week to protect and continue the legacy of Dame Vivienne Westwood's life and activism.
Founded by the designer herself in 2019, The Vivienne Foundation exists to create a better world and to take tangible action toward four pillars of change: Halt Climate Change, Stop War, Defend Human Rights and Protest Capitalism. The ultimate goal is to work with NGOs and individuals to raise awareness and initiate positive change across these pillars.
Fighting to cut emissions while protecting and restoring biodiversity and wildlife is reportedly the Foundation's priority — this is a message Westwood relentlessly used in her platform, as when in 2012, Westwood inaugurated the "Climate Revolution" at the London Paralympics closing ceremony.
Furthermore, the Foundation exists to stand against war and the arms trade and support victims of death and devastation. Protecting human rights and freedom of speech alongside working towards an equal and green economy, away from the totalitarian matrix, is also crucial — her slogan, "Buy Less, Choose Well, Make it last," is now a worldwide mantra for the fashion industry.
Her quote, "STOP Climate Change. This is a fight for the very existence of the human race. And that of the planet. The most important weapon we have is public opinion. Become a freedom fighter," demonstrates it was activism she lived for. Highlights from her lifetime include her role as Trustee of the human rights organization Liberty, a patron of Reprieve and a supporter and campaigner for Amnesty International and War Child, the Environmental Justice Foundation, and Friends of the Earth.
You can learn more about The Vivienne Westwood foundation here.
In case you missed it, Hypebae remembers the legacy of Dame Vivienne Westwood, the Queen of British Fashion.
---
Share this article