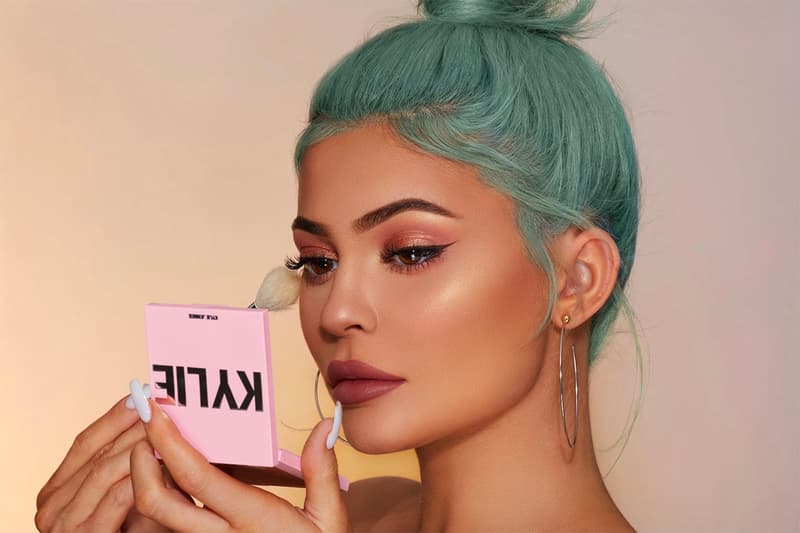 Beauty
10 Valentine's Day Makeup & Hair Looks Inspired by Your Favorite Celebrities
From Kylie Jenner and Shay Mitchell, to Rihanna and BLACKPINK's Jennie.
10 Valentine's Day Makeup & Hair Looks Inspired by Your Favorite Celebrities
From Kylie Jenner and Shay Mitchell, to Rihanna and BLACKPINK's Jennie.
While no one should make you feel like you have to dress or look a certain way in order to feel loved – not on Valentine's Day, not ever really — it's fun to play with a romantic makeup and hair look if you're into that. Taking inspiration from celebrities such as Kylie Jenner, Rihanna and BLACKPINK member Jennie, below are 10 easy-to-achieve beauty ideas that you could try out this February 14.
If you're looking for a last-minute gift for your loved one, head here to see our Valentine's Day 2019 gift guide. Londoners, we've also compiled a list of Instagrammable pink restaurants in the city that'll make for a cute date night.
View this post on Instagram
How to: Slicking your hair back like Jorja Smith does here not only makes you look polished, but it also allows you to showcase the unique earrings you may be wearing. Let your natural glow do the talking and put on a peachy pink lipstick if you feel like it. Too Faced has a selection of great options.
View this post on Instagram
How to: For a no-fuss look like EmRata's, tightline your eyes and go for a bronzy eyeshadow color for a sultry effect. Tie it all together with the lip gloss of your choice — here are some that instantly plump up lips upon application.
How to: If sparkles are your thing, take note from RiRi's mesmerizing, date nigh-appropriate look. With eye makeup as the focus, the Bad Gal wears a shimmery eyeshadow and adds definition with a black eyeliner and mascara. To top it all off, she creates a kissable lip with our editor-approved Fenty Beauty Gloss Bomb shade "Fu$$y."
View this post on Instagram
How to: Learn from the K-pop star on how to create an effortlessly chic evening look. Juxtapose your tousled hair with a classic, red lip color — we've rounded up a bunch of universally flattering red lipsticks here.
How to: A retro matte red lip, coral cheeks, defined eyebrows and winged liner are what make up Kylie Jenner's girly look. The main takeaway here? Add interest to your eyes by applying a slight amount of highlighter (or Kylighter in this case) on the inner corners.
View this post on Instagram
How to: '90s hair clips are one of this season's biggest trends, and street style royalty Irene Kim clearly can't get enough of the accessory. See how she skillfully mix-and-matches different colors and designs. The ombré red hair is a plus, of course.
How to: If pinks and reds feel a little too predictable, try experimenting with other colors in the rainbow. This playful but not over-the-top green eyeliner Ashley Graham is sporting is a très chic example.
View this post on Instagram
How to: A little bit of highlighter on the nose never hurts. To complement her vibrant colored-look, the Black Panther actress opts for an equally eye-catching, orange-red lipstick shade. Hers is Lancôme's L'Absolu Rouge in "Impatiente."
How to: Going back to basics is sometimes what works best for you. Take your beauty cues from Chanel muse Lily-Rose Depp, who pairs soft waves with brushed-up brows, neutral lips and the perfect cat eye.
How to: For added drama, try your hands on a two-tone eye look with a brighter shade on the eyelids and a darker hue lightly dusted below the lower lash line. Shay Mitchell (who plays Peach in our new favorite show YOU) completes her dazzling look here with a nude lippie.