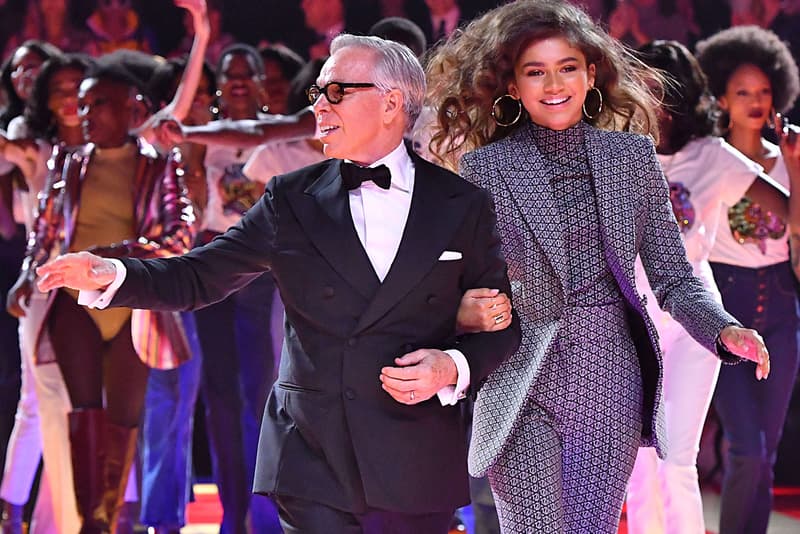 Tech
Watch Tommy Hilfiger & Zendaya's NYFW Runway Show Anywhere in the World Using VR
Taking Fashion Week to the next level.
Watch Tommy Hilfiger & Zendaya's NYFW Runway Show Anywhere in the World Using VR
Taking Fashion Week to the next level.
UPDATE (September 3, 2019): Following an announcement that Tommy Hilfiger and Zendaya's see-now-buy-now New York Fashion Week show will be taking place this Sunday, September 8, the brand has revealed that new innovative ways to experience the runway will be featured in the presentation. According to WWD, fans located anywhere in the world will be able to experience the show via virtual reality.
360-view cameras will be placed throughout the fashion show, providing users with the opportunity to watch the show from every angle. They will also be able to visit a virtual pop-up shop, take a look backstage and see who is walking the red carpet and sitting front row. Also, if you're based in New York, a Tommy Hilfiger x Zendaya bus will be parked outside the Apollo Theatre on the show day, so you can shop the collection ahead of the worldwide launch.
The VR experience will be available on both desktop and mobile on Tommy Hilfiger's website on September 8 at 8:30 p.m. EST. While you're waiting, take a look at Zendaya's five wardrobe essentials.
---
Updated by Rebekah Ho on September 3, 2019.
Tommy Hilfiger will be presenting his TOMMYNOW x Zendaya collection at the Apollo Theater on September 8. Following in the footsteps of their last Paris show, the upcoming Fall 2019 show will be dedicated to womanhood, feminine power and diversity.
The last time Hilfiger showed in New York City was in 2016. Since then, he's shown in, Los Angeles, London, Milan, Shanghai and Paris. Speaking to WWD, Hilfiger elaborated on the upcoming show:
"Zendaya's desire to bring TommyNow to Harlem felt like an amazing next step in expressing her vision for the future. Her statement-making point of view in everything she does is what makes her such an inspiring collaborator — it is an honor to continue to provide her with a platform in the fashion industry to share this."
The collection will be inspired by the everyday women who have shaped womanhood and power through dress. Maybe we'll see various historical icons (i.e. flappers, '50s pinup girls and suffragettes) honored through contemporary design. What we do know is that based on last year's show, Zendaya will make sure it's a culturally significant runway.
What's exciting is that instead of having to wait for weeks before shopping the collection, Tommy Hilfiger is utilizing the see-now-buy-now model. Essentially, that means while the show streams live, you'll be able to buy the pieces immediately without waiting. So if you see a dress you like, just click on the in-app (i.e. Instagram) purchase option and you'll be taken to a checkout page. It's a perfect solution for those of us who don't have the patience to wait for buyers and stockists.
The collection will also be available for purchase on Tommy Hilfiger's website, Tommy Hilfiger stores and social media in over 70 countries.