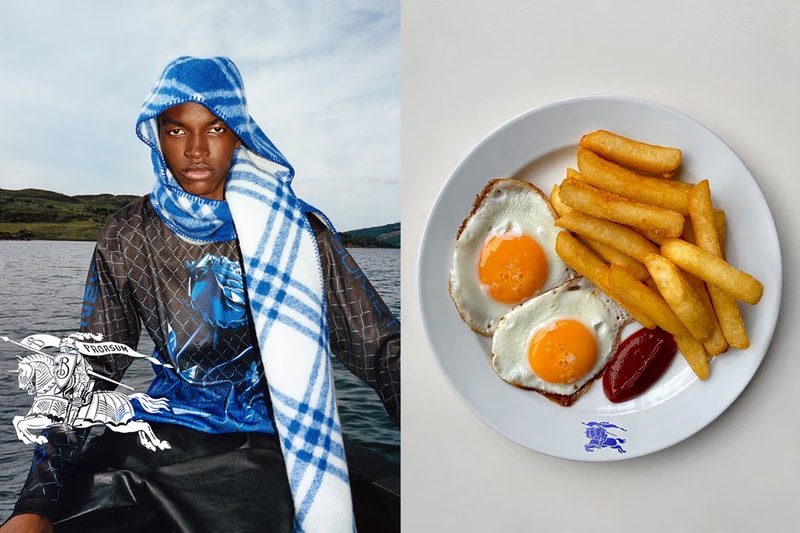 Culture
When Did Food Get So Fashionable?
From streetwear team-ups to high fashion cuisine, food is officially the new status symbol.
When Did Food Get So Fashionable?
From streetwear team-ups to high fashion cuisine, food is officially the new status symbol.
Food and fashion have always had a relationship, but this year it feels like the intersection between the two industries has gotten significantly bigger as we've seen the teaming up of names like Palace and McDonald's, Burberry and Norman's and Burger King and Barbie dominating headlines in recent months.
In part, it's due to changing attitudes amongst today's consumers, with food becoming an increasingly important part of our ever-curated lifestyles. On the other hand, it's part of a continuing movement that sees fashion and its aesthetics becoming an even bigger part of the food industry, too.
As a community, the fashion crowd is becoming more conscious of what it consumes — whether that's clothing or food and drink — and it's the brands that stand for something, fit in with their aesthetic and have a story to tell that stand out. It's a growing phenomenon that our insights agency HYPEMIND also looked into, describing food as the new status symbol and discovering that "Gen Z allocate more of their wallet (40%) to the food and beverage category than to other categories like apparel, electronics or beauty," according to Morning Consult.
Essentially, we've moved past the point where food and drink were simply something to be consumed, as they're now becoming something to be celebrated, curated and coveted. Fashion is well aware of the rising importance of food's visual identity and aesthetic, too, with a large proportion of this year's fashion collaborations relating to food in some way.  Most recently, Palace's nostalgia-inducing team-up with McDonald's resulted in a range of exclusive tees and sweats, while Burberry's limited Norman's Cafe collaboration sparked more than a few conversations during London Fashion Week.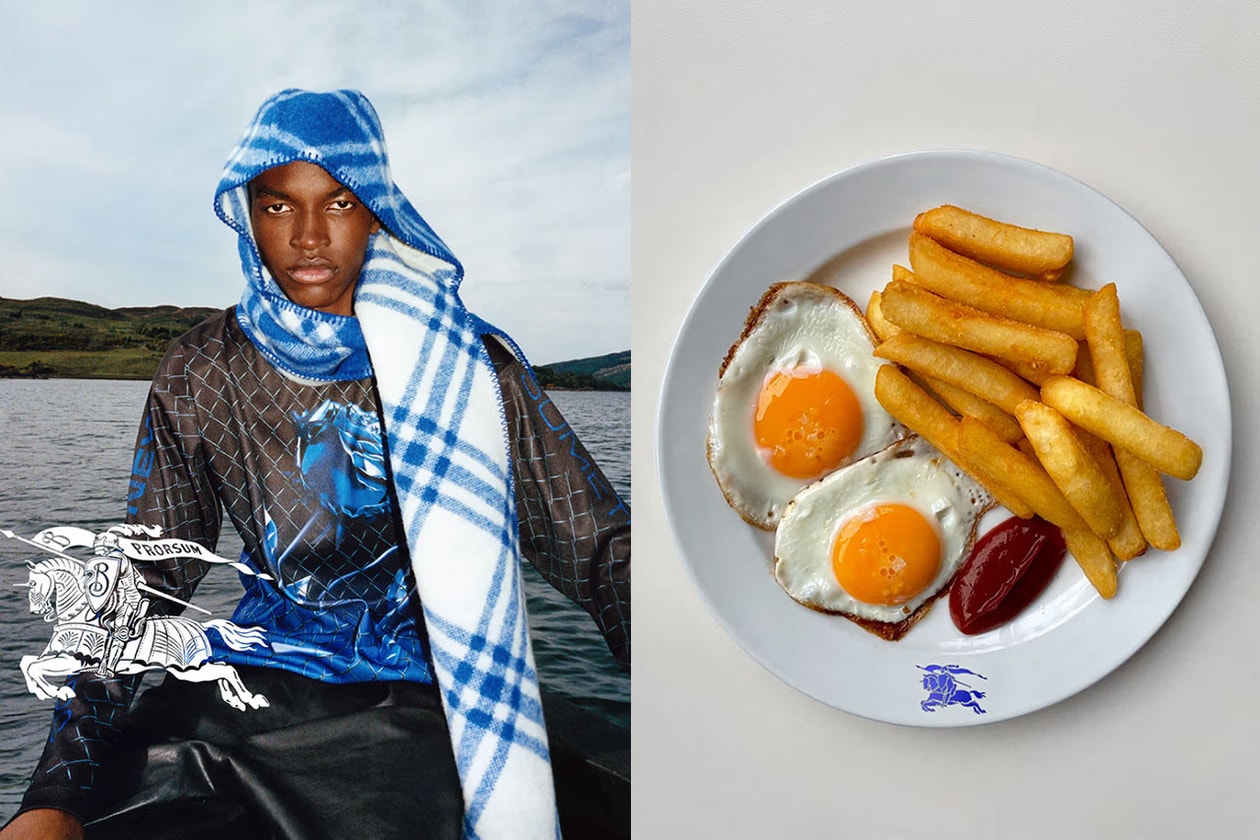 Within the rise, there's a few different food-meets-fashion trends emerging. A popular formula sees an already cool brand stepping into the food or drink category to lend its recognizable aesthetic to another product (think Saint Laurent gelato, Nando's' clothing capsule and A.P.C.'s olive oil) while another format results in a cool, slightly more niche brand teaming up with a more affordable name in order to reach a mass audience (think McDonald's x Palace and Burberry x Norman's.)
Similarly, we've seen numerous emerging artists and designers look to a recognizable brand or its identity in order to create something new that will likely appeal to a larger audience and help them stand out. Just last year, Finnish label VAIN utilized and upcycled old McDonalds uniforms to create a new capsule collection that made a pretty big stir within the world of fashion and streetwear, while creative Nik Bentel's growing roster of unique designs have previously taken from household food items like Barilla pasta and Absolut vodka.
Alongside those patterns, there's the food x pop culture crossover, evidenced by Oreo x Blackpink, Burger King x Barbie and Heinz x Absolut Vodka (tapping into the ever-popular Gigi Hadid vodka pasta), not to mention Coca-Cola x NewJeans and AMBUSH x Reese's Puffs. These collaborations often merge two sizeable fanbases with a common interest and result in collectible items that are typically more affordable or easy to access than things like tour merchandise or pricey concert tickets.
Finally, we have the truly innovative. This year, wagamama teamed up with materials science brand PANGAIA to redesign its team uniforms using sustainable materials and a slow fashion approach. The collaboration launched as wagamama geared up to expand its plant-based menu offering and introduced new sustainable packaging solutions, wanting to extend that same thinking into additional elements of its business.
As for the rest, it's likely we'll continue to see a variation of food and fashion collaborations emerge as food continues to become more of a status symbol amongst the fashion crowd.
---
Share this article