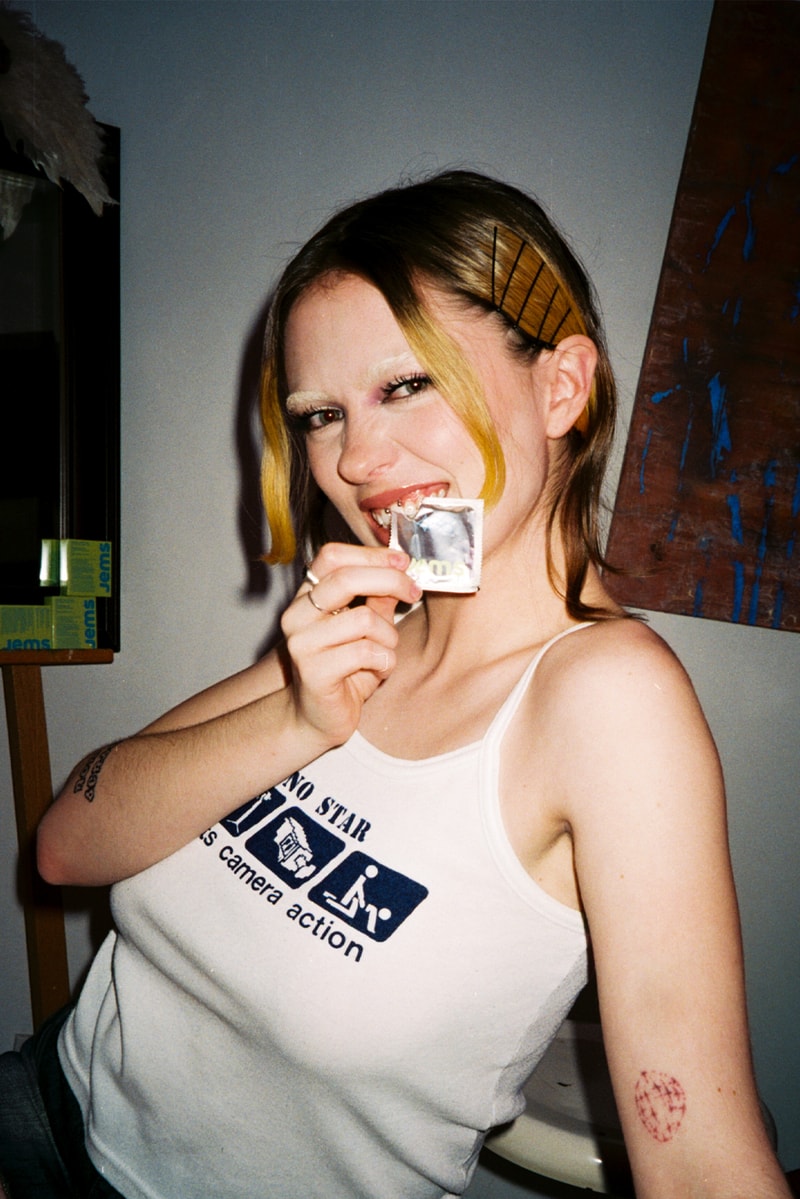 10+ Sexual Wellness Products that Are Worth the Hype
From massage sets to sex toys to limited mobility products, here's your guide.
Sex & Dating
10+ Sexual Wellness Products that Are Worth the Hype
From massage sets to sex toys to limited mobility products, here's your guide.
Sexual wellness month has arrived meaning time to destigmatize all things health and pleasure. For those unfamiliar, sexual wellness is "a state of physical, emotional, mental and social well-being in relation to sexuality," but it's largely under-discussed. Due to the stigma surrounding sex in most cultures, most people struggle to grasp the concept of sexual wellness, while equally important mental and physical wellness gain all the hype.
As a result, when people do discuss sex or sexual wellness, it's usually from a bland angle, aiming to de-sex-ify sexuality and subsequently, allow it to enter the mainstream. Although disappointing that we have to mystify the very thing we want people to come to grasp with, the rise of "discreet" sexual wellness brands that helped the industry foray into major retailers such as Sephora, Urban Outfitters and even Walmart.
To help you celebrate Sexual Wellness Month in style, keep scrolling for our favorite sexual wellness products.
Aiming to promote intimacy, sexual wellness brand The Oh Collective merged the healing modalities from traditional Asian culture and mainstream wellness with its Gua Sha and massage candle set.
Condom brand Jems disrupted the sex industry in 2022 and its products did not disappoint. Aiming to dismantle toxic beliefs surrounding condoms and the toxic ingredients they include, Jems created its staple natural rubber latex condoms. For a cute storage case, cop their Soft AF Round Case and Soft AF Square Case.
Meet the world's first Pleasure Air technology vibrator. Shaped to pleasure your G-spot, the Womanizer OG pleasures you with a variation of suction and air pulses. With its Afterglow feature, it syncs to your orgasms and slowly relaxes to its first setting, to help you relax into the arousing aftermath of your orgasm.
When was the last time you performed kegels? Bloom is a vibrating kegel ball toy meant to strengthen the pelvic wall — and get you off simultaneously. Accessible via the We-Vibe app, Bloom contains three soft attachment head sizes, allowing for a range of pleasure within your sexual wellness routine.
Made for easy access, Foria's best-selling arousal oil with botanicals is for those who cannot safely access its CBD option. However, despite the use of botanicals over CBD, the arousal oil does not skimp on stimulation, offering a sensorial experience.
One of the sex industry's staple affordable suction sex toys, Puff is both powerful and compact. Fit for all pleasurable moments from travel to solo sex, this playmate is your new go-to for oral stimulation.
A creative style of sexual pleasure, the Vibe Pad 2 is silky soft with a literal tongue that simulates oral sex. Featuring warming, licking functions and a remote, the Vibe Pad 2 is perfect for people with limited mobility and also content creators.
Whether you're tapping TikTok's "pillow" hack for deeper penetration or have a limited range of mobility, Pillo is perfect for elevating sex — without ruining the vibe with clunky sex furniture.
For the baes who experience painful sex, don't be discouraged by the dismissal of your doctor. Over 70% of women report pain during sex – or "pussy anxiety" as Meghan Trainor calls it — and Ohnut founder Emily Sauer was one of them. To help femmes struggling with penetration, she created the Ohnut Buffer Rings to help moderate penetration. These are available as vibrators, pictured above, and standard buffer rings without vibration if vibration is too intense for your liking. For advice about navigating painful sex, explore Sauer's guide here.
Now introducing, the first shower head made for self-pleasure: Wave. Admittedly one of our favorite releases of 2023, Womanizer changed the game with Wave and its intuitive controls, three jets and sustainable "saving water" edge. Available in "Black," "White" and "Chrome," it fits any bath aesthetic and is the perfect match for those mental health relaxation showers.
Taking the concept of luxury lube to new heights, Christina Aguilera's sexual wellness brand Playground changed the game with its thick and soft lubricant. Due to its top tier quality, a little goes a long way, ensuring your Love Sesh lasts forever.
---
Share this article