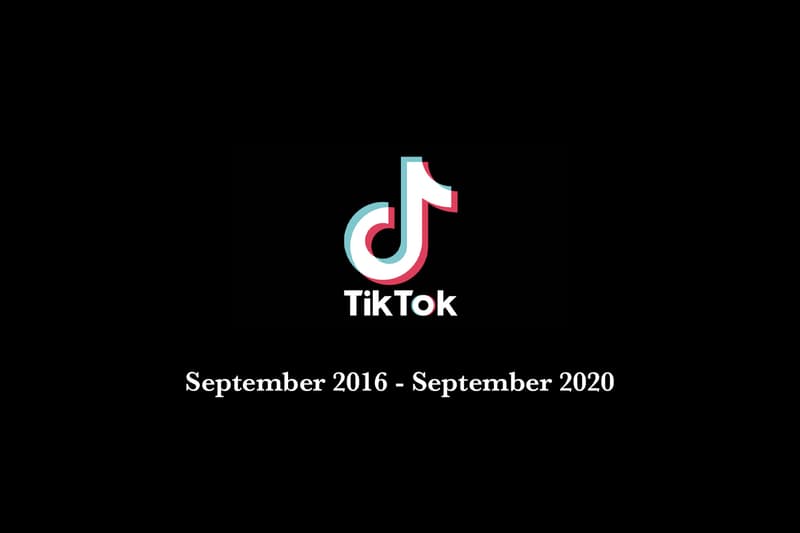 Saying Goodbye to TikTok
In memory of our favorite dance challenges.
It is now official. TikTok will be no more in the United States from Sunday onwards.
Following several conversations back and forth, President Donald Trump is banning the app across the country due to "threats to national security" and personal data collection. Not only is TikTok going, but Chinese messaging app WeChat will be banned as well.
TikTok is by no means a perfect platform, and has without a doubt come with its fair share of controversies involving blocking content including LGBTQ+ references as well as creating an algorithm that favors "white dancing girls." But, as TikTok's final 48-hours are here, we're looking into how the app changed social media as we know it.
"Out of all the platforms I've used, TikTok is the most fun!" social media personality and TikTok-creator-nearing-one-million-followers Bryanboy told me. "It's highly engaging and addictive. I love discovering accounts I never would have thought to exist. I like that it's pure, raw and un-staged like Instagram where everything has to be 'perfect.'" When TikTok first surfaced, most of us didn't even bother downloading the app because it was "for kids." But, as COVID-19 swept the world, the app reached over two billion downloads and before we knew it, we were all dancing to "Savage" by Megan Thee Stallion.
"As a creator, what I like the most on TikTok is the organic reach — when your content is good, even on old content, it can easily go viral! You can't beat that reach. It's a bit annoying when the people who actually follow you on other platforms like Instagram can't even view your content because of their algorithm," Bryanboy continued, comparing the platform to Instagram, where he also boasts an impressive following of 576K people. Gone are the days of polished and inauthentic content, we now want authenticity and fun.
Social media has always come with a lot of negativity. Mean comments, trolls and millennial keyboard warriors have had their fun on Twitter, Instagram, Facebook and more, but for some reason, they haven't succeeded on TikTok. As I'm writing this I scroll through my "For You" page on the app, witnessing positive and encouraging comments, people sharing their stories, personalities and insecurities, and feeling comfortable and welcomed by the community that the app has created. This may not be the case for everyone on the app, but as I see dancing challenges and cute pet videos on my feed, I think to myself, 'Maybe Gen-Z are just nicer?'
Young people were initially made fun of for downloading the app, doing "silly dances" and "stupid challenges," but who's laughing now? Gen-Z and TikTok has fundamentally changed social media as we knew it, and has given room to more self-expression, fun and personality than any social media platform before it. "Like many millennials, I ended up on TikTok back in April because of the pandemic! I even made fun of the app late last year telling my friends I wouldn't dare join.. and here I am enjoying every minute I'm on it," Bryanboy finishes.
Young users have shown us that not everything we consume has to be perfect, and as we prepare to bid farewell to TikTok this weekend, I've included some of my favorite TikTok trends in memory of the app's existence in the US (I happen to be based in the UK so I will continue watching, sorry).
"Love Story" Challenge
"WAP" Challenge
"Blinding Lights" Challenge
"Savage" Challenge
"Stunnin'" Challenge