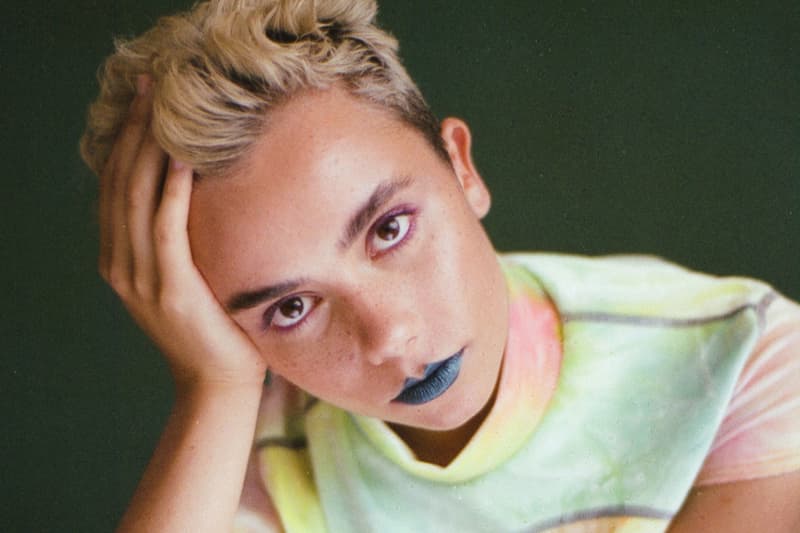 Beauty
The HYPEBAE Best: All the Makeup Products We Loved in 2018
Including 22 luxury and affordable options from Fenty Beauty, Dior Makeup and more.
The HYPEBAE Best: All the Makeup Products We Loved in 2018
Including 22 luxury and affordable options from Fenty Beauty, Dior Makeup and more.
Over the past 12 months, the beauty industry has continued to grow at an exponential rate. Not only are brands delivering a large quantity of innovative makeup tools to the market, but many are also improving their offering by keeping consumers of all skin tones in mind when developing new products. The advent of Rihanna's Fenty Beauty in late 2017 has encouraged likeminded beauty businesses to introduce more inclusive and diverse shade ranges especially when it comes to base makeup products, such as foundation and concealer, and we cannot be more thrilled to see this becoming more of an industry standard rather than a fad in the next few years.
As 2018 comes to a close, we now kick off our annual HYPEBAE Best series by looking back at 22 of the best makeup launches of the year. Featuring products from Too Faced, Glossier and Dior Makeup among other brands, our list highlights some of 2018's most talked-about high-end and budget-friendly beauty releases.
To stay up to date with the latest beauty-releated news, make sure to follow @hypebaebeauty on Instagram.
Foundation
Our High-End Pick: beautyblender Bounce Liquid Whip Long Wear Foundation
Among the many foundation launches this year is beautyblender's Bounce Liquid Whip Long Wear Foundation, which caters to a wide range of skin tones and is currently available in 40 different shades. This product has been an editor-favorite not only because of its inclusive shade range, but also for the full coverage and the natural, dewy glow it gives to the skin. The long-wearing abilities of this foundation are also what makes it stand out from the crowd. Each bottle retails for $40 USD at beautyblender's website.
Our Budget-Friendly Pick: ColourPop No Filter Natural Matte Foundation
Equally noteworthy is ColourPop's No Filter Natural Matte Foundation range, which is made up of 42 shades in total. Available at just $12 USD, this foundation line is easily a winner in the affordable foundation category. Formulated with soft blurring pigments, the product offers a natural, matte base for you to apply the rest of your makeup on top. Find your perfect match at ColourPop's website.
Concealer
Our High-End Pick: Too Faced Born This Way Super Coverage Concealer
Designed to pair with Too Faced's Born This Way Foundation, the brand's concealer of the same name features a hydrating and buildable formula that many compares to NARS' cult-loved Radiant Creamy Concealer. With just a few swipes, you'll be able to seamlessly hide any blemish or dark circles. Choose your shade from the 20-shade line at Too Faced's website. Each tube retails for $29 USD.
Our Budget-Friendly Pick: Maybelline Instant Age Rewind Eraser
It's no secret that Maybelline's Instant Age Rewind concealer has been a holy grail for a lot of makeup fiends. This year, the accessible drugstore product has launched in a number of new shades, including deeper tones such as "Caramel," "Golden" and "Hazelnut." It was about time for the shade range expansion, and we're hoping to see the concealer becoming available in even more hues in the near future. This $10 USD product can be found online at Maybelline and at select stockists.
Highlighter
Our High-End Pick: Fenty Beauty Killawatt Foil Freestyle Highlighter Duo "Mimosa Sunrise/ Sangria Sunset"
Rihanna has killed it again this year with numerous amazing Fenty Beauty launches, but the one that really steals our heart is her Killawatt Foil duo in "Mimosa Sunrise/Sangria Sunset." Launched as part of the brand's "Beach, Please!" collection for Summer 2018, the two-shade highlighter compact sees the dreamiest tangerine and magenta that immediately call to mind a seaside vacation. The highlighter is still available for purchase at Sephora for $36 USD.
Our Budget-Friendly Pick: BECCA Shimmering Skin Perfector Pressed Highlighter Mini in "Champagne Pop"
BECCA's mini-sized Shimmering Skin Perfector highlighter may look tiny, but it packs a punch. The creamy highlighter does a perfect job of giving your skin a soft, healthy glow, while its travel-friendly size makes it ideal to pack for any holiday trips. Our favorite shade from the range is "Champagne Pop," but you may also pick up the highlighter in four other shades at beccacosmetics.com. Each mini compact is available for $19 USD.
Bronzer
Our High-End Pick: Marc Jacobs Beauty O!Mega Bronzer Coconut Perfect Tan in "Tan-Tastic!"
This Marc Jacobs bronzer is a summer beauty that not only looks good, but also smells divine. Inspired by the designer's love of coconut water, the bronzer features a pleasant coconut-y scent, and sees a bronzy shade that looks flattering on all skin tones. Packaged in a glossy, white compact with a big mirror inside, this product certainly deserves a spot in your travel makeup bag. Shop yours for $49 USD online at Sephora.
Our Budget-Friendly Pick: Too Faced Sun Bunny Natural Bronzer
Too Faced came out with a dual-shaded bronzer earlier this year that's perfect for creating a radiant, glowy finish for your makeup. Featuring a slight pink undertone, the Sun Bunny Natural Bronzer will give you a natural-looking fake tan that doesn't appear too orangey. For $30 USD, you may pick this up at Sephora.
Blush
Our High-End Pick: NARS Oversized Orgasm Blush
Inspired by the brand's very own "Orgasm" lipstick, the NARS Orgasm collection that launched earlier this year has offered us a new way to wear the popular, rose pink color. This oversized blush compact ($39 USD), which is formulated with superfine micronized powder pigments, is undoubtedly our favorite from the range. Unfortunately, the limited-edition product is now sold out, but you may consider picking up this liquid blush in the same shade for $30 USD.
Our Budget-Friendly Pick: Glossier Cloud Paint in "Storm" and "Dawn"
The latest additions to Glossier's Cloud Paint family, "Storm" and "Dawn" are some of our favorite blushes to wear during the summer. The gel-cream formula is extremely easy to blend and can be mixed with other shades to create your custom blush color. Add a natural flush to your complexion by shopping the duo for $30 USD online. The blushes are also available for purchase individually for $18 USD.
Setting Powder
Our High-End Pick: Laura Mercier Translucent Loose Setting Powder – Glow
Those who identify as a beauty junkie are probably familiar with Laura Mercier's best-selling Translucent Loose Setting Powder. In 2018, the brand has launched a new version of the beloved product that offers a glowy finish in addition to long-lasting and weightless wear. The setting powder is now available in two shades, "Translucent" and "Translucent Medium Deep," with each retailing for $38 USD online.
Our Budget-Friendly Pick: Milk Makeup Blur + Set Matte Loose Setting Powder
Milk Makeup's lightweight Blur + Set Matte Loose Setting Powder gives your makeup the perfect final touch by doing exactly what it's supposed to do: reducing the appearance of pores and fine lines, locking in makeup and smoothing out skin. Just like the rest of Milk Makeup's product offering, this powder is vegan as well as cruelty-free. Pick one out of the three shades available for $29 USD at milkmakeup.com.
Eyeshadow Palette
Our High-End Pick: Pat McGrath Labs Mothership V Eyeshadow Palette – Bronze Seduction
Pat McGrath Labs' eyeshadow palettes are as luxurious as they get. We simply can't take our eyes off of the Bronze Seduction palette from the ever-growing Mothership range. Made up of 10 highly pigmented shades ranging from shimmery rose golds to matte, blend-friendly browns, this eyeshadow palette has everything you need for both casual days and dressier occasions. This work of art is available for $125 USD at Sephora.
Our Budget-Friendly Pick: Anastasia Beverly Hills Norvina Eye Shadow Palette
Packed with 14 matte and glittery shades, the Anastasia Beverly Hills Norvina Palette is great for creating a range of looks, whether it be an office-appropriate eye look or party-ready, sultry lids. The palette comes with a large mirror and a dual-ended brush, making it the perfect travel makeup staple. Available at $42 USD, you definitely get a lot of bang for your buck with this product.
Mascara
Our High-End Pick: Hourglass Caution Extreme Lash Mascara
If you're in the market for a mascara that gives your eyelashes instant volume and drama, look no further than Hourglass' Caution Extreme Lash Mascara. The ultra-black formula is buildable, while the tapered wand allows you to coat your lashes evenly, including the smallest pieces of hair in the corners of your eyes. You may shop this sleek, gold tube for $29 USD at Hourglass' web store.
Our Budget-Friendly Pick: Glossier Lash Slick
As the cousin of the brand's fan-favorite Boy Brow brow gel, the Glossier Lash Slick has become another beauty essential for those who enjoy donning the no-makeup makeup look. Designed with very Instagrammable, baby pink packaging, this mascara lengthens lashes without clumping them together. Purchase Lash Slick at glossier.com for $16 USD.
Eyeliner
Our High-End Pick: Marc Jacobs Beauty Highliner Glam Glitter Gel Eyeliner
Everyone should deviate from their trusty black eyeliner every now and then and experiment with bolder, more playful colors. Coming in various shades including a shimmery teal, gold and silver, Marc Jacobs Beauty's glittery Highliner is the perfect waterproof eyeliner for creating head-turning eye looks. The gel crayon draws on easily and promises to last up to 12 hours. Shop your favorite for $25 USD at Marc Jacobs Beauty' website and at Sephora.
Our Budget-Friendly Pick: Kat Von D Beauty Liner X
Kat Von D Beauty's Tattoo Liner has long been a favorite of many and in 2018, the brand has continued to evolve by treating makeup lovers to another innovative product called the Liner X. While a limited batch has been released earlier this year, the eyeliner is actually not finalized, with the brand inviting consumers to give their honest feedback to help complete the development of the product. The Liner X is now available for $20 USD at Sephora — try it out for yourself.
Brow Product
Our High-End Pick: Benefit Gimme Brow+ Volumizing Eyebrow Gel
Updated and relaunched this year, Benefit's Gimmie Brow+ Volumizing Eyebrow Gel is just what you need to achieve fuller-looking brows. The tiny brush allows for fool-proof application, while the brow gel itself is water-resistant and long-lasting. Another great thing about this product is that it comes in eight different shades, ranging from light blonde to dark brown. Pick up a tube for $24 USD at Benefit's website.
Our Budget-Friendly Pick: Milk Makeup Kush Brow Gel
Another easy-to-use brow gel option comes from Milk Makeup. Created with nourishing cannabis oil, the brand's Kush formula offers a 100-percent vegan way to define your eyebrows. Coming in the blonde "Haze," the medium brown "Dutch," the deep brown "Grind" as well as a clear option, the Kush Brow Gel can be shopped online for $18 USD.
Lipstick
Our High-End Pick: Rouge Dior Ultra Rouge Lipsticks
As one of Dior Makeup's biggest launches this year, the Rouge Dior Ultra Rouge lipstick line reimagines the classic bullet lipstick with a highly-pigmented yet lightweight formula. Our staff favorite is the shade "777 Ultra Star," which is a semi-matte, orangey red hue perfect for day-to-night wear. Each lipstick retails for $37 USD can can be found at Dior Makeup counters as well as Sephora.
Our Budget-Friendly Pick: Fenty Beauty Stunna Lip Paint Longwear Fluid Lip Color in "Uncuffed"
When Rihanna first launched her universal red lipstick, the Stunna Lip Paint "Uncensored," we knew that she'll be releasing the liquid-to-matte lippie in more than just one shade. 2018 has brought us "Uncuffed," a rosy mauve that truly complements all skin tones. Head to Fenty Beauty's website and Sephora to shop the lipstick for $24 USD.
Share this article